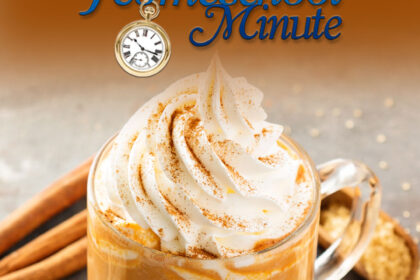 Art and Photography
September 6, 2023
Be sure to scroll to the bottom to enter the contest and see the freebies of the month!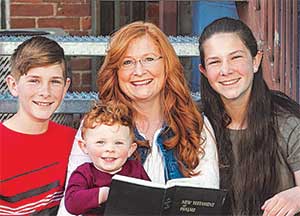 Mercy Every Minute
Deborah Wuehler, TOS Senior Editor
God Created Us to Be Creative
When the kids were all young, we were always into finger paints, watercolors, glue and construction paper, homemade playdough, and all the messy things. When the weather was good, we were outside on our picnic table creating. When the weather was bad, we covered our kitchen table with a plastic cover so we could create. It was just the way our family operated. I was always on the hunt for things that were educational, hands-on, and creative. I decided somewhere along the line that I preferred the messy things and happy children to the sterile home and kids who were not engaged in learning. From the littlest ones playing in rice bins, elementary ones making beads, to the older ones capturing it all in pictures or video, we were all just born creators. In fact, God created us to be creative like He is.
What I didn't know at the time is that these messy and seemingly non-educational fun things would continue on with the children into their adulthood. The little video dramas became big productions with special effects and software programs. The art classes and craft making would turn into art careers and entrepreneurships. The art and photography would even find their way into adult ministry opportunities.
Whether it's art or ministry or photography or video, God can use it for His purposes and for His glory. Sometimes it's not just about filling that curriculum need with an easy elective; there is a bigger vision that we don't see. God is leading and taking us places we never thought of. God is faithful to give us opportunities to put before our children.
Ephesians 2:8-10 says that God has already prepared in advance the good works our children will walk in. Our job is to pray that whatever gifts, abilities, or talents our children are acquiring, God would be glorified in those areas.
God is going to bring forth what He knew all along. He knows your children, and He knows their future, so trust Him as you stay creative at Home. Where They Belong.
For more on art and photography from the pages of The Old Schoolhouse® Magazine:
Art Is a Mirror, by Erika Hoffman
A Regular Homeschool Mom Explains Why Art is Important, by Katherine Tanyu
Focusing in on Photography, by Cassandra Simpson
Planning a Homeschool Photography Course for Fun or Developing a Career, by Naomi Musch
Electives like art and photography can impact children's future careers and ministry. Listen in to Episode 32 of the Hey, Mama! Homeschool Show to hear more on this topic!
~Deborah
---
The great photographer Ansel Adams said, "You don't make a photograph just with a camera. You bring to the act of photography all the pictures you have seen, the books you have read, the music you have heard, the people you have loved." Photography is an art.
Before the development of the camera, other than a verbal description, painting was the only visual representation of people and the world around us. With the advent of photography, inexpensive prints were traded and collected in the first photo albums. Today those photo albums are seen on our cell phones. Photography is the art of capturing light. To become a better photographer, studying the photography of Ansel Adams, or the editorial photographs of Dorothea Lange are excellent exercises in understanding the power of the visual image. Studying and learning to recognize things such as the rule of thirds and the elements and principles of art are very important. Just as a painter studies technique, the photographer becomes familiar with his camera's capabilities. Cell phones can make an excellent tool for photographers; using drone cameras opens new venues for the art. Understanding how to use programs like Adobe Photoshop or Gimp allows you to bring your ideas to life. Photography gives young people a powerful tool for communication and creativity in today's world.
If you want advanced art training online, Sharon Jeffus with Visual Manna will give you mentorship and assistance with portfolio presentation, and art comparable to a high school art credit. Art can be used for encouragement and therapy and we have programs for all ages. Contact visualmanna@gmail.com for more information.
---
Color and Learn Art, History and more with Bellerophon Books.https://www.bellerophonbooks.com
---
The Canadian Schoolhouse
Incorporate Art into Your Homeschool Day
Excerpt from 10 Easy Ways to Incorporate Art into Your Homeschool Day.
There are many ways to incorporate art into your homeschool day. Take a look at the ideas and suggestions below.
Take a Virtual Tour or Field Trip
Search for museums and galleries and then set aside a day and time for the virtual tour or field trip.
Read Biographies of Artists
You can select artist biographies of the province (or state) where you live. Or you can learn about artists from other countries and other centuries.
Alternate Art Days
Alternate art days with other creative days. On Monday, Wednesday, and Friday, your children might do music and then Tuesday and Thursday will be art days.
Design and Plant a Garden
Children can discover the many colors that flowers come in and develop knowledge of color theory such as complementary colors and analogous colors.
Create an Art Journal
Select an unlined notebook for your child or let them select their own. This can be something they draw in while you are doing your read-alouds.
Find Materials in Nature to Use for Art
Spend some time outside to find materials in nature that can be used to make art.
Spend Time Drawing, Painting, and Taking Photos Outside
Whether in your yard or at a nearby park, pack a few art materials and capture on paper or in photographs what you see.
Go to an Art Show, Concert, or Play in a Park
Do a search online and find out if there are any outdoor art shows, plays, or concerts in your neighborhood or elsewhere close by that would be of interest for your family to go to.
Borrow Art Books
You can go to your local library and find books containing different works of art.
Learn About Careers in Art and Music
Set aside some time to learn about careers in art and music. Research the skills, education, and experience needed for the job that your child is interested in pursuing. From virtual tours and field trips to outdoor pursuits, there are many ways to incorporate art into your homeschool day.
About the author
This article has been written by homeschooling staff writers of The Canadian Schoolhouse (TCS). Enjoy more of our content from TCS contributors and staff writers by visiting our themes page that has a new theme topic added every month!
---
What Every Pianist Wants to Know
A complete, progressive, comprehensive course in learning to improvise hymns. Visit zfpublishers.com for details or call (630) 654-8421.
---
Gina Ferguson Foster
Form and Function
I recently saw an article detailing a new wind turbine that uses a "wall" of rotating blades with varying shapes—a design that gives the installation an artistic, kinetic appearance. Whether the designers realize it or not, their machine, combining form and function, is practicing a creative principle that goes all the way back to Creation.
In Genesis 2:9a, we read, "And out of the ground the Lord God made every tree grow that is pleasant to the sight and good for food." (NKJV). Notice how "pleasant to the sight" comes before "good for food"? God could have made our edibles nutritious and boring, but he chose to make them nutritious and beautiful instead!
Likewise, when we, who were created in God's image, design something functional and beautiful, we are practicing and glorifying an integral part of His nature. Conversely, I believe that when homeschoolers choose to forgo art instruction and appreciation, families miss a creative process that can help us better reflect and worship our Creator.
Whether we like it or not, "artistic decisions" are made daily by us and for us, and these cannot all be left to "professionals." For instance, a solid understanding of and appreciation for art can improve how we decorate our space, lay out a resume, serve dinner to guests, or market a family business.
The wind turbine shows how art was recently integrated with science and engineering, but this principle impacts numerous other disciplines. As visual-oriented beings, almost any career a homeschooler may wish to pursue can benefit from a keener awareness of art and design principles, whether in construction, the culinary arts, marketing, landscaping, coding, etc.
Ultimately, as we integrate form and function, we continue the pattern God, Himself, first set for us.
About the author
Gina Ferguson Foster is the author of The Master and His Apprentices: Art History from a Christian Perspective, a full-credit elective that brings art history to life. Her newest curriculum, Studio Art: Inspired by Art History, was released this year. It includes ten foundational art principles and thirty projects to help homeschool students expand their artistic awareness and technical skills. Both are available through her website, https://themasterandhisapprentices.com/.
---
Ready to be ORGANIZED? Take control of planning, tracking, and reporting with MySchoolYear.com. Create your school year and classes in under 5 minutes! Free Trial. https://MySchoolYear.com
---
Pillar of Future

Heidi Mosher
Recognizing the Gifts and the Giver
I noticed something unforgettable the first time my kids and I were invited to spend a morning at another homeschooling family's house. Their kids' cheerful artwork covered one interior garage wall and welcomed all who entered. We were grinning as we walked past the paintings and drawings on the way into the house. What a neat and sweet idea! Indoors, several more of their youthful masterpieces hung in actual frames throughout their home. What fun to be those kids! Their mom's thoughtful displays must have reminded the children often how proud she was of their talents and creations. (I copied her frame idea, by the way.)
Another friend used her daughter's sweet, childlike drawing rather than a photo for their family Christmas card one year. (I copied her idea too.) Every gift comes from a giver. With the pillar of faith supporting our families, we understand that our kids, themselves, along with their abilities and artistic talents, come from the Creator. Go ahead and show the world those gifts. You'll bless your children in more ways than one by displaying their artwork and pointing them to our Creator—and maybe your kids will copy that.
About the author
Heidi Mosher writes and homeschools in Michigan. She notes that reading The Homeschool Minute weekly over the years impacted and shaped her homeschool tremendously. She is thrilled to be a mom, to homeschool, and to uplift homeschoolers through her work at The Old Schoolhouse®. Heidi has been married to Chad for 25 years. They are the proud parents of four, including two homeschool graduates.
---
SchoolhouseTeachers.com Corner
Did you know?
Every class is INCLUDED for ultimate members!
No limits.
Does your artist prefer black and white over the whole color spectrum? If that is the case, Drawing with Pen and Ink is the perfect course! In this course, students will learn how to hold their pen, discover how to use textures, and experiment with value scales and lighting—the most important aspect of pen and ink drawing! Example artistic opportunities include still life, landscapes, animals, and more. Work on your drawing skills today!
---
Hey, Mama! Wouldn't you like to pause from your busy day and listen in to experts and homeschool parents like you about the beautiful world of homeschooling? This new podcast is designed for you. Each episode connects you to the best conversations that will give you courage and fill your cup so you can keep pouring into your family every single day. Introducing, the Hey, Mama! Homeschool Show—brought to you by The Old Schoolhouse®—your trusted homeschool partner for over twenty years.

Why are art and photography important for our families and homeschools? We don't see the future of our children, but God does. Deborah Wuehler shares how electives like art and photography can impact children's future careers and ministry. It's Episode 32 of the Hey, Mama! Homeschool Show
---
Is art a part of your homeschool? Would you like it to be? Consider Katherine Tanyu's latest article from The Old Schoolhouse® Magazine: "A Regular Homeschool Mom Explains Why Art Is Important." (It's even better on HomeschoolApps.com..)
---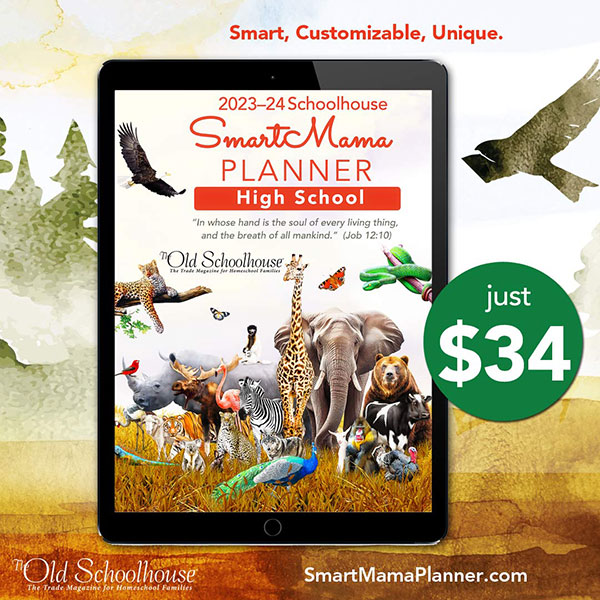 It's not too late to help your teen tame a wild high school schedule with their own interactive digital planner from The Old Schoolhouse®. Your high schooler can track credit requirements, plan for the future, and stay on top of assignments—all while learning organization skills. The 2023–2024 Schoolhouse SmartMama Planner HIGH SCHOOL version includes: GPA calculating form, transcript templates, logs for books read, monthly articles by teens, Bible reading schedule, and prayer journal, plus more. Just $34. Free to download for SchoolhouseTeachers.com members. (Mama, do you have your planner for the school year yet? There's a Schoolhouse SmartMama Planner for you too! It's also free for SchoolhouseTeachers.com members.)
---
Start the school year off with The Old Schoolhouse® Magazine on hand. The Fall issue is easy to find. It's on the TOS App now along with dozens of back issues full of timeless topics, and it's all free. Read up on higher ed prep and college alternatives, foreign exchange students and foreign language study, adaptive technology, and more. Help is on hand wherever your homeschool takes you. HomeschoolApp.com. Here's another place to find the Fall issue (and years of back issues): our Digital Magazine Library. Read free here too. New issues every quarter.
---

---
Contest Corner
for the month of September
Growing the Fruit of the Spirit
Homeschooling with Confidence, LLC
https://hswithconfidence.com/
This is a 326-page spiral-bound book. There are ten chapters in the book, and each chapter has five lessons. The first chapter of the book is an introduction to the fruit of the Spirit. "But the fruit of the Spirit is love, joy, peace, patience, kindness, goodness, faithfulness, gentleness, self-control; against such things, there is no law" Galatians 5:22-23. The remaining nine chapters cover each of the fruits listed in the Bible verse.
I used this book as our Bible study time during our homeschool day. This book could be used in homeschool, as a family devotional, in a church group, or by anyone wanting to learn more about the fruits of the Spirit. Each lesson has a devotional or study to read and discuss. At the end of each lesson, there are activities to choose from to further understand and remember the Bible verse. These activities include options for all ages.
We usually read through the lesson and work on the memory verse during lunch then complete the activity after lunch. I have found an activity with each lesson that is great for my kids' ages and abilities. Some examples of the activities are making an "I am thankful" jar, making a gratitude collage, making thank you notes, playing the gratitude game, or coloring the following picture. These examples are from chapter three, lesson two, about the fruit of the Spirit that is Joy. My sons especially enjoyed the Gratitude Game, which involved sharing something they were thankful for based on the color of M&M they picked from a jar.
---
Go to the contest page of our site where you can ENTER TO WIN the book Growing the Fruit of the Spirit.
---
Freebies
Homeschooling: You Are Not Alone
Get ready for a new year of homeschooling and find ongoing support with The Old Schoolhouse® Magazine's "Homeschooling: You Are Not Alone" Supplement. This FREE digital issue is an invaluable resource for parents who are taking back their children's education.
With an amazing collection of ground-breaking articles, this supplement will lead you . . .
BACK TO THE BASICS: Learn how to organize a homeschool and balance your work with your children's education. Help students get started on the right foot in preschool, maneuver the awkward years of middle school, and finish strong in high school.
BACK TO THE BIBLE: Discover what God's Word teaches about setting expectations, building character in kids, and teaching students with special needs. See how God can use family disagreements to grow compassionate children who have problem-solving skills.
BACK TO THE BEGINNING: Be inspired by the pioneers of home education as you read the history of homeschooling. Embrace the unschooling mindset by understanding the foundational principles of success.
Topics also include notebooking, lapbooking, and language studies in Spanish and Latin. The "Homeschooling: You Are Not Alone" Supplement has something for everyone. It will be a reference tool throughout the year and for years to come. Download your FREE digital copy today, and be encouraged that you are NOT alone! The Old Schoolhouse® Magazine has got your back—to school.
---
How to Begin Homeschooling
Click on the image for the full free printable pdf.
---
Share this newsletter with a friend, and be sure to let those CONSIDERING homeschooling know about the enormous FREE info-pack which awaits them here: www.TryHomeschooling.com.
---
If you liked today's Homeschool Minute, please email the editors and tell us what part you liked most. It's a huge blessing to receive feedback!
Please add publisher@theoldschoolhouse.com to your email contacts so that our emails to you don't land in spam.
DISCLAIMER: The Old Schoolhouse® and its staff do not necessarily endorse or agree with the articles, images, advertisements, or other content appearing in The Homeschool Minute, on any linked website, or otherwise. The views and opinions or other matters expressed in this newsletter are not necessarily those of the publishers, editors, staff, contractors, associates, or other affiliates of The Old Schoolhouse®