SchoolhouseTeachers.com
Carolyn VanGorkom – Director of SchoolhouseTeachers.com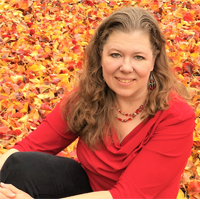 Carolyn VanGorkom lives in Northern California with her family. Her husband, Dan, is a local worship pastor. Both of their children – homeschooled from 2006 – have now graduated from high school. Carolyn's 16-year homeschool journey was preceded by a career as a credentialed math teacher and as a Christian school teacher of many subjects. She joined Schoolhouse Teachers as a curriculum specialist on the quality assurance team; she is now working with the editing team as well. Her other interests include singing on the worship team, writing historical novels (she has two published on Amazon), and blogging about history and current events. You can find her website at thenovelhistorian.com.
April Durham – Senior Editor
April Durham is a Carolina Girl, through and through. She holds a bachelor's degree in Sociology and a master's degree in Professional Mental Health Counseling. She worked as a Special Education teacher in the public school system before beginning her homeschooling journey with her own children in 2012. April has worked as a freelance editor since 2010, and she joined the SchoolhouseTeachers.com editing team in 2019. She loves working with words, whether that's helping others make the most of their written works or creating written works of her own. She has published two inspirational books, as well as numerous poems, short stories, and articles.
Ginny Miller – Interactive Content Coordinator
Ginny lives in Northeast Tennessee in the beautiful Appalachian Mountains. Her husband, Joel, is a student pastor at a local church where he has served for the past eight years. They have two sons who are currently in ninth and tenth grades. Ginny has a Bachelor of Arts in English Education and worked as an ESL teacher, adult developmental studies teacher, and spent one year teaching English at a private school. She also has extensive administrative experience in medical offices and as a bookkeeping assistant. Ginny has been a stay-at-home mom since having their first son. It was a natural transition to start homeschooling her two boys in PreK and Kindergarten even though she never planned to homeschool. God had other plans and eleven years later, the boys are still homeschooled as well as attending a hybrid school for several classes. While homeschooling, Ginny worked for six years as the director of a local homeschool community before joining The Old Schoolhouse in August 2020. Ginny started out the first few months in the sales department before transitioning to Schoolhouse Teachers' interactive content team. Ginny worked for several months as an interactive content developer before adding front-end leader as part of her job. In December 2021, Ginny accepted the position of Interactive Content Coordinator. While Ginny coordinates the efforts and leads the interactive content team, she still loves and continues to develop interactive content for SchoolhouseTeachers.com.
Leigh Morrison – Internal Marketing Specialist
Leigh Morrison, MA, is Internal Marketing Specialist at SchoolhouseTeachers.com. Her desire is to help kids and adults of all abilities reach new heights in learning. Since 1994, Leigh has been licensed in education and speech-language pathology and has worked with students across a variety of learning environments. Leigh and her husband, Chris, have three children, homeschooled since birth. Two are graduated and pursuing God's plans for their adult lives.