SchoolhouseTeachers.com
Angela Quigley – Director

Angela's primary role at The Old Schoolhouse® is to oversee the general operations of the company, including all financial-related functions. Angela first came to The Old Schoolhouse® in February 2007. Angela and her husband live in the central Kansas area. The Quigleys started homeschooling when their oldest was in first grade. Angela says, "I was one of those that started with the thought that everything had to be like 'school.' I have learned a lot since that first year and am so thankful for the many dedicated homeschoolers who share their stories and personal challenges in each issue of The Old Schoolhouse® Magazine. What a blessing and encouragement you have all been to me." The Quigleys have now graduated both of their daughters. Besides work at TOS, you can find her quilting, shopping, cooking, reading, bird watching, singing, and spending time with her hubby of almost thirty years. Her favorite time of the day is dinnertime around the table with family! Angela says, "My mission at TOS is to see the gospel of the Lord Jesus Christ furthered and homeschoolers inspired to do their greatest work ever—raising children who want to serve the Lord with their whole heart".
Carolyn VanGorkom – Editing Coordinator/QA Manager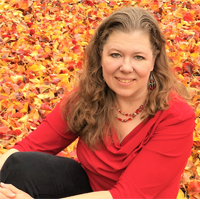 Carolyn VanGorkom lives in Northern California with her family.  Her husband, Dan, is a local worship pastor.  Their oldest child–homeschooled from first grade–graduated high school a couple years ago, and their youngest of two is not far behind.  Carolyn's 15-year homeschool journey was preceded by a career as a credentialed math teacher and as a Christian school teacher of many subjects.  She joins Schoolhouse Teachers as a curriculum specialist on the quality assurance team.  Her other interests include singing on the worship team, writing historical novels (she has two published on Amazon), and blogging about history and current events.  You can find her website at thenovelhistorian.com.
April Durham – Executive Editor
April Durham is a Carolina Girl, through and through. She holds a bachelor's degree in Sociology and a master's degree in Professional Mental Health Counseling. She worked as a Special Education teacher in the public school system before beginning her homeschooling journey with her own children in 2012. April has worked as a freelance editor since 2010, and she joined the SchoolhouseTeachers.com editing team in 2019. She loves working with words, whether that's helping others make the most of their written works or creating written works of her own. She has published two inspirational books, as well as numerous poems, short stories, and articles.
Ginny Miller – Interactive Content Coordinator
Ginny lives in Northeast Tennessee in the beautiful Appalachian Mountains. Her husband, Joel, is a student pastor at a local church where he has served for the past eight years. They have two sons who are currently in ninth and tenth grades. Ginny has a Bachelor of Arts in English Education and worked as an ESL teacher, adult developmental studies teacher, and spent one year teaching English at a private school. She also has extensive administrative experience in medical offices and as a bookkeeping assistant. Ginny has been a stay-at-home mom since having their first son. It was a natural transition to start homeschooling her two boys in PreK and Kindergarten even though she never planned to homeschool. God had other plans and eleven years later, the boys are still homeschooled as well as attending a hybrid school for several classes. While homeschooling, Ginny worked for six years as the director of a local homeschool community before joining The Old Schoolhouse in August 2020. Ginny started out the first few months in the sales department before transitioning to Schoolhouse Teachers' interactive content team. Ginny worked for several months as an interactive content developer before adding front-end leader as part of her job. In December 2021, Ginny accepted the position of Interactive Content Coordinator. While Ginny coordinates the efforts and leads the interactive content team, she still loves and continues to develop interactive content for SchoolhouseTeachers.com.
Leigh Morrison – Internal Marketing Specialist
Leigh Morrison, MA, is Internal Marketing Specialist at SchoolhouseTeachers.com. Her desire is to help kids and adults of all abilities reach new heights in learning. Since 1994, Leigh has been licensed in education and speech-language pathology and has worked with students across a variety of learning environments. Leigh and her husband, Chris, have three children, homeschooled since birth. Two are graduated and pursuing God's plans for their adult lives.
Jennifer Chandler – Relations Specialist
Jennifer Chandler is a wife, homeschool mom, mentor, freelance writer, and content creator who enjoys encouraging other moms in their homeschooling endeavors. She holds a bachelor's degree in Childhood Education. Her background includes working in a library, in the classroom, and as a private tutor. She is the relations specialist as well as lesson designer for SchoolhouseTeachers.com and enjoys contributing to The Old Schoolhouse® Magazine.
Since 2011 her family has prayerfully walked out their homeschool journey. She and her husband are blessed with five children. Their homeschool method is best described as Charlotte Mason-inspired. She also enjoys spending time with her family, reading aloud to her children, learning new handicrafts, cultivating her gardening skills, bird watching, and writing educational materials for children.
Tambra Peterson – SchoolhouseTeachers.com Activities Host
Tambra is from Southern California, but raised her family for 20+ years in Spokane, WA.  She recently moved to Colorado, near the front range of the Rocky Mountains, where she lives with her husband of 37 years and two daughters, who are still at home.  She was a Dental Hygienist in her early years, but became a full time stay-at-home mom once she started a family.   She has three grown children… a married son, (and a sweet daughter-in-law and two little  granddaughters), and two daughters, who are both working on college classes. She began homeschooling in 1995, and after 25 years, she "retired" when she graduated her youngest in 2020.  During her homeschool journey, she led a local support group, ran a large co-op, and was a homeschool conference speaker in WA state.   In 2017 she began working in the Sales Dept. for The Old Schoolhouse® Magazine as an Advertising Sales Rep, then became part of the Sales Training & Development Team in 2020.  And most recently, she joined the SchoolhouseTeachers.com team as the Activities Host.  She loves all things motherhood and homeschooling and considers The Old Schoolhouse® one of the richest blessings and most useful resources the Lord provided during her homeschooling years, and she is so happy to be a part of the TOS family/team.