SchoolhouseTeachers.com
Carolyn VanGorkom – Director of SchoolhouseTeachers.com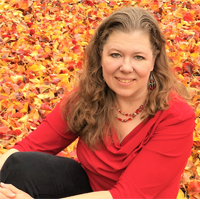 Carolyn VanGorkom lives in Northern California with her family. Her husband, Dan, is a local worship pastor. Both of their children have now graduated from homeschool high school. Carolyn joined SchoolhouseTeachers.com in 2020 as a curriculum specialist on the quality assurance team; she is now the Director and works with the editing team as well.
Here are a few facts about Carolyn:
Was a credentialed math teacher in public school
Taught multiple subjects at a private Christian school
Homeschooled for 16 years and taught in the local co-op
Sings on the church worship team
Writes historical novels (two published on Amazon)
Blogs about history at thenovelhistorian.com
Brigitte Brulz – Editing Coordinator, Lesson Designer
Brigitte Brulz is a Christian homeschooling mom, author, and journal creator. Her book Pickles, Pickles, I Like Pickles was chosen for the 2019 Read Across Connecticut Program. Other writings of hers have been published online and in magazines, including in The Old Schoolhouse® Magazine, Clubhouse, and Clubhouse Jr. In addition to writing, Brigitte enjoys serving at church, reading, gardening, and spending time with her family. She has created courses for SchoolhouseTeachers.com and joined the SchoolhouseTeachers.com team as the Quality Assurance Editor in 2021. She is now the Editing Coordinator.
For free coloring pages, activity ideas, more information about Brigitte's writing adventure, and details about available books and journals (including a Field Trip journal, High School Years journal, Adventure Writing Prompt journal, and Reading journals), please visit her website at www.brigittebrulz.com.
April Durham – Senior Editor
April Durham is a Carolina Girl, through and through. She holds a bachelor's degree in Sociology and a master's degree in Professional Mental Health Counseling. She worked as a Special Education teacher in the public school system before beginning her homeschooling journey with her own children in 2012. April has worked as a freelance editor since 2010, and she joined the SchoolhouseTeachers.com editing team in 2019. She loves working with words, whether that's helping others make the most of their written works or creating written works of her own. She has published two inspirational books, as well as numerous poems, short stories, and articles.
Shelby Hand – iST Team Coordinator
Shelby lives in Illinois with her husband, Cody, and their four daughters. In her local church, Shelby serves as Sunday School supervisor along with managing the church's website. She enjoys listening to podcasts, attending weekly Bible study, and reading numerous books to her daughters. As a lifelong learner, Shelby is continually studying Biblical Classical Education, as well as picking up some new hobbies, such as piano and crocheting. Soli Deo Gloria!
Chauntele Hanns – Relations Specialist

Chauntele Hanns is a child of God, a wife, a homeschool mom, and author who enjoys glorifying Jesus alongside her family. She has been homeschooling her five blessings for many years and they enjoy playing together as well as sitting at Jesus' feet together as a family. She enjoys encouraging and supporting other families on their homeschooling journey. She is grateful to be a part of ST as the Relations Specialist.
Christine Weller – SchoolhouseTeachers.com Marketing Team Manager

With a background in teaching in the public sector, Christine Weller made the decision early on that she would teach her children at home. She has been homeschooling her two boys since birth in the lovely province of Ontario, Canada. Through her Weller Mom blog, she writes to encourage moms in their journey of motherhood. She is also the author of two children's books. She is currently working to support homeschoolers everywhere through the role of Marketing Team Manager for SchoolhouseTeachers.com.
Erin Spragg – Website Support Assistant
Erin is a former homeschooler, an entrepreneur, a writer, and has a passion for books and writing, sewing, music, history and government, and health. She is a perfectionist and loves to use her skills and passions to share her love of learning with others and to glorify God. Erin was born and raised in Kansas, but currently resides in Texas with most of her family. She keeps busy running her own virtual assistant businesses, writing her blog, designing and creating costumes and playing with her hedgehog in her spare time.