Meet Our Directors
Paul and Gena Suarez – Publishers of The Old Schoolhouse® Magazine
Publishers Paul and Gena Suarez, who reside in eastern Tennessee with their family, have homeschooled their seven children since 1990. They embrace and promote the biblical philosophy that "homeschooling" is not so much about schooling/education, as it is about discipleship—bringing up our children "in the nurture and admonition of the Lord" (Eph. 6:4). The Suarez family wishes to share this vision around the world as they publish the trade magazine for homeschool families, The Old Schoolhouse® Magazine. They can be reached at publisher@theoldschoolhouse.com
Angela Quigley – CEO
Angela's primary role at The Old Schoolhouse® is to oversee the general operations of the company, including all financial-related functions. Angela first came to The Old Schoolhouse® in February 2007. Angela and her husband live in the central Kansas area. The Quigleys started homeschooling when their oldest was in first grade. Angela says, "I was one of those that started with the thought that everything had to be like 'school.' I have learned a lot since that first year and am so thankful for the many dedicated homeschoolers who share their stories and personal challenges in each issue of The Old Schoolhouse® Magazine. What a blessing and encouragement you have all been to me." The Quigleys have now graduated both of their daughters. Besides work at TOS, you can find her quilting, shopping, cooking, reading, bird watching, singing, and spending time with her hubby of over thirty years. Her favorite time of the day is dinnertime around the table with family! Angela says, "My mission at TOS is to see the gospel of the Lord Jesus Christ furthered and homeschoolers inspired to do their greatest work ever—raising children who want to serve the Lord with their whole heart."
Jodi Riddle – Director of Human Resources
Jodi started her journey with TOS in April 2016 and serves as the Director of Human Resources . She and her husband, Duane, have been married over 30 years and have spent over 20 years in the ministry. Along with being a pastor's wife, she homeschooled her 3 (now grown) sons for 18 years and also taught in the private and public-school settings. Jodi enjoys teaching, playing the piano, and making cards. Her heart's desire is to serve others and use her gifts to glorify the Lord.
Deborah Wuehler – Senior Editor and Director of Production
Deborah Wuehler is the Senior Editor and Director of Production for The Old Schoolhouse® Magazine. She has eight children and has been homeschooling for over twenty-five years. Deborah's mission is to point homeschoolers to the Lord in all they do, and to encourage them that they can find everything they need for life, Godliness—and homeschooling—in their knowledge of Him (2 Peter 1:3,4).
Carolyn VanGorkom – Director of SchoolhouseTeachers.com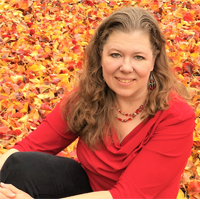 Carolyn VanGorkom lives in Northern California with her family. Her husband, Dan, is a local worship pastor. Both of their children – homeschooled from 2006 – have now graduated from high school. Carolyn's 16-year homeschool journey was preceded by a career as a credentialed math teacher and as a Christian school teacher of many subjects. She joined Schoolhouse Teachers as a curriculum specialist on the quality assurance team; she is now working with the editing team as well. Her other interests include singing on the worship team, writing historical novels (she has two published on Amazon), and blogging about history and current events. You can find her website at thenovelhistorian.com.
JoAnn Craten – Director of Website Management
JoAnn lives in Idaho with her wonderful husband, Paul, and their two adult children, Sarah and Paulie. They have been married for over 28 years and started out their married life together outside Chicago, Illinois. She is a Christian, former homeschooling mom, who works from home. She has enjoyed over 14 years of homeschooling with all the ups and downs that go along with that journey. Both of her children have now graduated from homeschooling and have moved on to their respective jobs and lives. JoAnn enjoys many hobbies including crocheting, photography, cross-stitch, card making, website design, and blogging, to name a few. She owns Watered Garden Creations, WGCreates.com where she provides website support and management for business owners. She's been working for TOS since February 2013, and enjoys her work here at TOS and all the wonderful people she works with. She is thankful to work for such a wonderful company that puts the Lord first in all they do.
Kirsten West – Director of Marketing
Kirsten West and her husband homeschool their twin high schoolers using a Classical/Charlotte Mason literature-based approach. She also works at The Old Schoolhouse® as the Director of Marketing. She has a doctorate degree in Biophysics, a masters degree in Experimental Physics, and spent many years teaching and tutoring children and young adults. She is the author of the Doodles Do AlgebraTM math series for the creative child, and blogs as DoodleMom at ByeByeBrickAndMortar.com.
Jenny Higgins – Director of Advertising
Jenny and her husband, Nathan, make their home in central Minnesota. They have been blessed with two children, both of whom were homeschooled from the very beginning. With both children in college now, she is thrilled to have the opportunity to work with The Old Schoolhouse. After spending time as an Advertising Sales Representative and a Junior Mentor, she recently became the Director of Advertising Sales. When she has free time, she enjoys reading, crocheting, and connecting with the people she loves.
Over all the staff are Paul and Gena Suarez. They provide inspiration and hands-on guidance to all staff members.
And though you won't find Him listed on our staff tree, God is over everything that TOS does. He has the final say, and the magazine and its future are in His hands.
If you have met any of our staff members, you know they have a heart for homeschooling and a desire to serve the Lord in everything they do. Most of our staff members have years of experience schooling their own children or sitting under the tutelage of their parents when they were homeschooled. All members of the TOS team are passionate about homeschooling and desire to advance the cause of Christ as we support parents who are training their children spiritually and educationally.
Got questions? Contact Us. We're here to help!