Marketing
Kirsten West – Marketing Director

Kirsten West and her husband homeschool their twin high schoolers using a Classical/Charlotte Mason literature-based approach. She also works at The Old Schoolhouse® as the Director of Marketing. She has a doctorate degree in Biophysics, a masters degree in Experimental Physics, and spent many years teaching and tutoring children and young adults. She is the author of the Doodles Do AlgebraTM math series for the creative child, and blogs as DoodleMom at ByeByeBrickAndMortar.com.
Heather Vogler- Affiliate Manager

Heather Vogler, her husband, and five children call the Blue Ridge Mountains of Virginia home where they homeschool and homestead. Heather has homeschooled her children from the beginning and enjoys an eclectic style of teaching. As a freelance writer she has been published in Focus on the Family Magazine, War Cry Magazine, and Brio Magazine. Heather holds a BA in Christian Ministries and currently works at The Old Schoolhouse® as the Affiliate Manager.
Heidi Mosher – The Old Schoolhouse®Marketing Team Manager

Heidi Mosher lives in beautiful Michigan where she homeschools three of her children and strives to point them to the Lord. She is also the mother of a recent homeschool graduate. Educated at Dordt College in Iowa, Heidi has held various roles in non-profit marketing in both St. Louis and Michigan. Currently, she serves The Old Schoolhouse® as the Press Release Manager and as a Marketing Writer.
Kristen Heider- Business Building Team Manager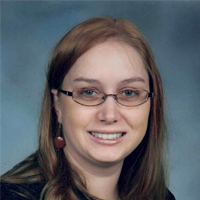 Kristen is a housewife and mother to a teen stepson and two younger children. She is a certified social studies teacher and has worked as a volunteer at a National Park site, in the education department of a metropolitan zoo, and as a high school history teacher. Kristen has maintained a blog where she relates her family's learning experiences at http://momquesttoteach.blogspot.com since 2015. A Mom's Quest to Teach is a regular column covering elements of teaching and learning (with an eye towards homeschooling), parenting, crafting, and all of the discoveries, joys, and daily roller coaster rides that occur while being a mom.
Leigh Morrison- SchoolhouseTeachers.com Marketing Team Manager
Leigh Ann Morrison, MA, is Internal Marketing Specialist at SchoolhouseTeachers.com. Her desire is to help kids and adults of all abilities reach new heights in learning. Since 1994, Leigh has been licensed in education and speech-language pathology and has worked with students across a variety of learning environments. Leigh and her husband, Chris, have three children, homeschooled since birth. Two are graduated and pursuing God's plans for their adult lives.
Paola Barona – Social Media Manager
Paola (p-ah-OH-l-ah) lives in the Sunshine State of Florida with her husband and their two daughters. She has been homeschooling her daughters from the beginning using a Classical approach. Paola has a bachelor's degree in digital marketing and works at The Old Schoolhouse® as Social Media Manager. As a military wife, she enjoys the freedom that homeschooling offers to travel and spend more time with the family while being in charge of her kids' education.
Stephanie Morrison – Canadian Team Manager
Stephanie, her husband and two boys are comfortably nestled in the trees in Ontario, Canada. She has educated her two youngest boys, ages 14 and 11, since birth. Pursuing her calling to help parents enjoy the responsibility of educating their children, she works for The Old Schoolhouse® in the Canadian division and in sales support helping to connect parents to the materials and programs that help them teach. She loves being a homebody, growing food indoors and out, and building up her permaculture property.