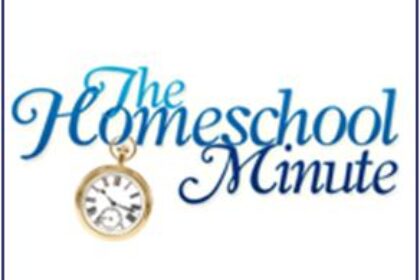 Organizing Your New School Year
August 3, 2022
Be sure to scroll to the bottom to enter the contest and see the freebies of the month!
Hey, Mama!
Cherish the Chaos
Hey Mama,
Is it me, or is summer JUST flying by? Where did it go? Seems like yesterday was Easter, and now here we are in August, beginning to think about the new school year yet again. It's a crazy whir right now, this life. But the day is coming—it is—when we are old. Really old. As in (if we are blessed with long life) great grandkids. With that may come some loneliness, some longing for the "good old days" when we were in our 30s and 40s and felt like we were more in control of our lives, more able to take the bull by the horns and make things happen—to call the shots, to make the lists and do the tasks (even if life was wildly crazy or had serious challenges).
So if you're feeling a bit overwhelmed with curriculum shopping and back-to-school planning and getting your homeschool classroom organized, take a deep breath and remember that you will one day cherish these wild, wacky, busy days. And if you need a little guidance, these articles from The Old Schoolhouse® Magazine might help:
Back to School: Ten Homeschooling Concerns by Deborah Wuehler
Craft a Peaceful Year with Time Maps and Routines by Janice Campbell
Getting It All Together by Jennifer Story
Don't worry so much about every little detail. You are doing it right. You are definitely putting in the time so that these kids grow into responsible, loving, caring (and maybe even frazzled like us) adults. And that is actually a good thing because—guess what, Mama—it happens to be real, as is, realistic. Nothing fake about it.
So stay true. Authentic. Down to earth. Real. The full deal. Nothing phony, no airs. Why make your children stumble later? Give it to them straight. That's you, Mama. Straight shooter, no-nonsense.
Keep walking. Focus on your blessings. Read the Bible and pray unceasingly for your kids. Model Christ always. Be thankful for the memories you've made this summer. You may feel a bit harried now that it's soon reaching its end, but you've got this, Mama. And look at those monkeys of yours. They eat well; they laugh hard; they pick themselves up and start again; they know they're loved because you have made sure they know that very well. They are yours. Walk confidently. Well done; the Lord's hand is on your head.
-gena
---
My Teaching Library All-Access Subscriptions: Save 10% through 8/31/2022 with code: Summer2022 https://myteachinglibrary.com
---
The Canadian Schoolhouse
Reminders for Routine and Rhythm
Preparation is key to start off right in any task you set out to do. Getting back to that routine of whatever your family does for learning time takes some easing into. Start booking in time now for simple educational activities to mimic your school day schedule. Fill it with things like reading and worksheets for reviewing last year's subjects. Try to work on establishing a routine every day so that the official back-to-school schedule will be easy to do when September comes.
Planning and Organizing Tips
As the parent, you have some prep work that you'll want to ease into as well.
Gather your curriculum and plan out your year. Make schedules for yourself and get the older kids to make their own schedules as part of their education time. Planning and organizational skills are important ones to learn!

Download a custom schedule builder for one week or nine weeks.

If you've got the time, get activities, crafts, and games that go with your curriculum prepped and ready, so when you get to them you're not scrambling to cut things out and get things going.

Throw out anything old that you know you will not be using in the coming year. Unless you've decided to keep books for the next sibling, consider donating or re-selling your old books to make room for the current ones.

Clean your workspace. It will make the atmosphere more inviting when everyone has a clean workspace to start off with.

Get your kids involved with organizing the workspace. Maybe last year they were okay with working on the couch, but this year they might prefer working at the table.

Get stocked up on school supplies – because everyone knows pencils magically disappear every year! Make sure you have lots of paper, notebooks, pencils/pens, and craft supplies. With your pre-planned schedule, you should be able to make a shopping list quite easily.
Lastly, but most importantly, pray together as a family for a good learning year. Ask God to open the minds and hearts of everyone to receive wisdom, knowledge, and understanding.
About the author
This article has been written by homeschooling staff writers of The Canadian Schoolhouse (TCS). Enjoy more of our content from TCS contributors and staff writers by visiting our themes page that has a new theme topic added every month!
---
Equip your children with award-winning hands-on history materials from Home School in the Woods! Providing highly illustrated timelines, maps, lapbooks, history studies, and more. http://www.homeschoolinthewoods.com
---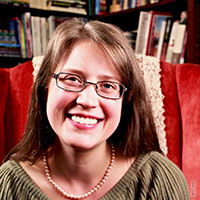 Danika Cooley
Keep Your Sanity—And Your Hair
The homeschool year can be hectic and unpredictable, can't it?
There are swim lessons, co-op days, or soccer games to get to; kids get sick; and each day requires some actual homeschooling. When we don't plan ahead, we often deal with the urgent rather than the important. Things like spending time with our kids in God's Word can easily get dropped if we don't have a good routine and plan in place.
As a veteran homeschool mom—we just graduated our youngest—I've found that dedicating two weeks each summer to organizing for the year ahead keeps me from pulling out my hair during the school year.
Planning your homeschool year ahead of time will:
Help you identify your goals.
Be certain you plan for the most important subjects—like Bible.
Prevent your objectives from getting lost in the day-to-day chaos of life.
Reassure you that each day's work is moving you in the right direction.
Help you feel in control of your homeschool.
Allow you to take breaks without guilt.
Let you make quick decisions with an eye for your overall plan.
Provide options for days things just aren't going to go according to plan.
My homeschool organization always involved deciding on learning objectives for each child, then choosing classes and curricula. I would schedule out each week (we did a thirty-six-week year) with the assignments, reading, and objectives for the week. Then, I would make sure we had the books and resources available for the first semester.
Because most of our classes were literature-based, I put everything on one bookshelf, by week. That made it easy for our kids to locate their books and notebooks.
Each Monday morning, I went over my plan, talked to the kids, and scheduled out our days with the weekly assignments in mind.
You can organize your new school year ahead of time. With just a little bit of dedicated time this summer, you'll find yourself breathing easy this coming school year. You can keep your sanity and your hair. At least, until it's time to dissect that frog on your kitchen counter.
About the author
Danika Cooley is the author of Help Your Kids Learn and Love the Bible (Bethany House) and Bible Road Trip™, a three-year Bible survey for preschool to high school. An award-winning children's author, Danika's new line of Christian history is for 3rd to 5th graders (Who What Why Series, Christian Focus Publications).
---
Future Problem Solving Program – teaching kids the skills needed to make a difference in their local and global communities for over 47 years – fpspi.org
---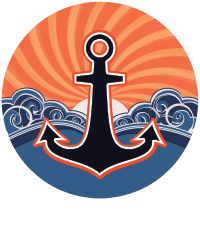 Pillar of Faith
Jodi Riddle – Do You Have a Plan?
Paul tells us in 1 Corinthians 14:40 to "Let all things be done decently and in order." The context was pertaining to a worship service; however, it is a good principal to follow in our school year as well. I believe that as you head into a new school year, it is in everyone's best interest to at least have a plan.
Things like knowing the subjects you will be covering, materials you may need, and any curriculums/books that will be used are in everyone's best interest. It's also a good idea to have some kind of planner to organize your thoughts and track ideas and progress. This helps you feel confident in what you will be teaching, but also can give the student some assurance to know that there is a plan. (Kids DO like stability whether they act like it or not.)
However, with all of that being said, if you are a major organizer, you will also need to allow room for flexibility. Plans can be altered, curriculums/books can change and subjects that prove to be a wrong fit, can be replaced with others.
The bottom line is have faith that God will lead and direct no matter how organized you are. If your heart is to teach your children, God will equip you along the way with whatever you need.
About the author
Jodi started her journey with TOS in April 2016 and serves as the Operations Manager. She and her husband, Duane, have been married over 30 years and have spent over 20 years in the ministry. Along with being a pastor's wife, she homeschooled her 3 (now grown) sons for 18 years and also taught in the private and public-school settings. Jodi enjoys teaching, playing the piano, and making cards. Her heart's desire is to serve others and use her gifts to glorify the Lord.
---
Watch short, fun videos explaining why Easy Grammar, Daily GRAMS, & Easy Grammar Ultimate Series are easy to learn yet result in mastery learning. www.easygrammar.com
---
Tired of treading water? Float through your homeschooling journey with ease as a SchoolhouseTeachers.com member. Creatively crafted School Boxes are a spectacular option for the busy homeschooling mom looking for a quick and easy solution. Simply point, click, and teach with easy-to-navigate curriculum guides. Compiled from the vast SchoolhouseTeachers.com course list, School Boxes consolidate your child's education, providing him with exactly what he needs to complete one full school year. See a course that looks like a repeat or might be too advanced? Simply switch it out with another one from the subject list! Hundreds of options are available.
The School Boxes, created for students PreK–12 are simply available to streamline your schooling. As your child's teacher, you are free to customize it to best suit his needs. No one knows your child better than you! Become a member today to take advantage of the BOGO discounted rate of $199 for two full years, and receive a free shark tote shipped to your door—your choice, red or silver. Now is the time to lock in this incredible rate, PLUS you can homeschool your entire family for a year at no cost to you with code: BOGO22. Sign up today! New members only. Sorry, no refunds. Totes are available in US only.
---
SchoolhouseTeachers.com Corner
Did you know?
Every class is INCLUDED for ultimate members!
No limits.
Do you long for an organized homeschool? Does time or money prevent you from achieving these goals? At SchoolhouseTeachers.com, you'll find resources to guide you, like the Help Me Get Organized course. This course provides homeschool parents with fresh and creative ideas that can be easily implemented into everyday life, all while staying on budget. Get help with organization today!
---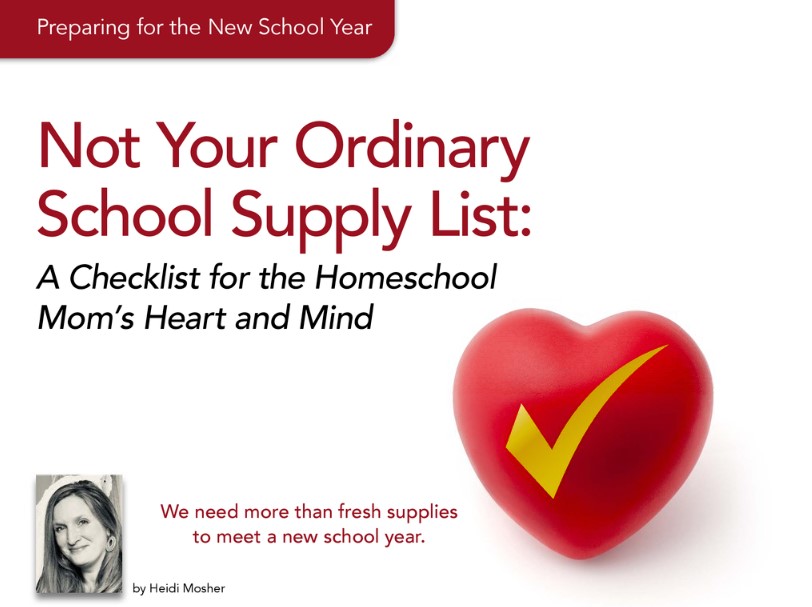 Read this article
in the summer issue of
The Old Schoolhouse® Magazine.
---
Read The Old Schoolhouse® Magazine FREE online at www.TOSMagazine.com or download at TOSApps.com. Why free? TOS exists to support, encourage, and inspire homeschool parents any way we can.
---
---
Congratulations to our June winner, Susanna Denninger of Charlotte, NC!
Contest Corner
for the month of August
His Vessel Algebra I Textbook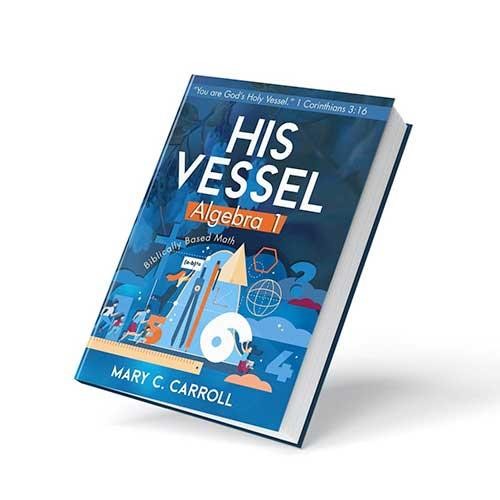 His Vessel Textbooks
http://www.hisvesseltextbooks.com/
At first sight, the His Vessel Algebra I textbook is like any other math book, except that it quotes 1 Corinthians 3:16 ("You are God's holy vessel") and says "biblically-based math" on the cover. But when you dive into the content, you will find Bible truths sprinkled throughout the book.
In Mrs. Carroll's definitions of mathematical terms, she uses faith-centered mnemonics and encouragements all over the place. For example, when talking about Absolute Value in chapter 1, students are first told the definition of an absolute value number (distance from zero; no negatives). Then she says: "Isn't it wonderful that God loves you so much that He sees your Absolute Value through Jesus Christ? You have Absolute Value."
His Vessel Algebra I covers all the main topics you would expect from an algebra curriculum: expressions to equations, graphing to statistics, exponents to the quadratic equation, etc. The lessons are included in the book so your student can read and study the information to learn it. If a topic is challenging for your child to understand, they can also go to the His Vessel YouTube channel for video lessons.
This fully formed high school algebra curriculum is a giant book, hardcover with over 550 pages. It will get your student the Algebra I credit they need for graduation but with a strong faith-based backbone that you will not find in any other math book anywhere.
---
Go to the contest page of our site where you can ENTER TO WIN this algebra textbook.
---
Freebies
Math Mammoth Data and Graphs
Get a free book from Math Mammoth! Math Mammoth Data and Graphs is a worktext that covers common statistical graphs and some related topics for grades 2–5. As a worktext, it contains both the instruction and the exercises and problems. The book starts with the easiest topics: reading and making bar graphs, pictograms, histograms, and various kinds of line graphs. Toward the end of the book, we study average (mean) and mode, and how these two concepts relate to line and bar graphs. Lastly, we study circle graphs.
This free product and more are found in our 2022 Freebie Directory: TOS Freebie Directory – The Old Schoolhouse®
---
FREE E-Book!
Eyewitness History: Hunger and the Great Depression
What was the Great Depression like? How did people survive during those years and World War II that followed? How did that generation develop the "never give up" spirit and pass it along to the following generation? Are there lessons we can learn today from the Great Depression?
Learn and reflect on the Great Depression and WWII with Eyewitness History: Hunger and the Great Depression –A WeE-book™ By Deborah Wuehler and Dr. Ruth Beechick.
Find more freebies at The Old Schoolhouse Homeschool Store: Freebies Archives – The Old Schoolhouse®
---
With the TOS Mobile App, search topics of interest spanning more than a decade, share articles, browse interactive content, and follow the links to hundreds of related resources. Each issue can also be downloaded and read offline.
---
Share this newsletter with a friend, and be sure to let those CONSIDERING homeschooling know about the enormous FREE info-pack which awaits them here: www.TryHomeschooling.com.
---
If you liked today's Homeschool Minute, please email the editors and tell us what part you liked most. It's a huge blessing to receive feedback!
Please add publisher@theoldschoolhouse.com to your email contacts so that our emails to you don't land in spam.