Congratulations to Ashley Dillon from Huntsville, AL, who won our June giveaway!
August Contest Corner
Blocks Rock!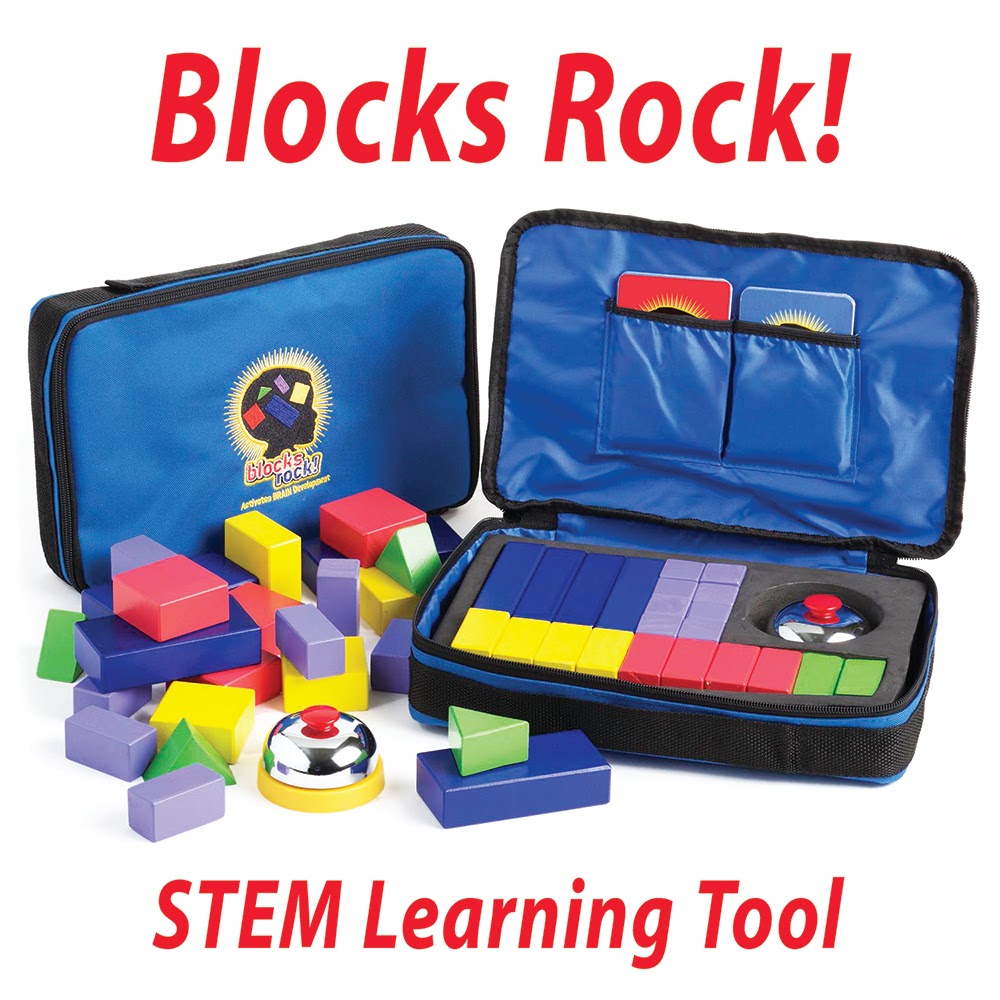 Blocks Rock! is a STEM game created by Blocks Rock LLC. The game contains a set of different colored and shaped blocks, a timer, and two sets of cards. The blocks, made of wood, are very sturdy. The timer is a traditional looking bell timer. There are two sets of cards included. One set is large, colorful preschool STEM cards that help develop hand-eye coordination while learning shapes and colors. The other cards are smaller, the size of regular playing cards, and used for the Blocks Rock! challenges.
My students played this game together during their free time. They enjoyed the competition of the race to build. The packaging of the set makes it easy for them to pull out on their own and put away. It is compact enough that it stores away easily on a shelf. I was pleased to have a game like this available to them that worked on the development of STEM skills.
I would recommend this product. It is well-constructed and durable. I could see this being great for a preschool child and teaching shapes and colors. The product would grow with that same child as they develop and could do challenges so it will last longer than traditional preschool STEM toys. Both of my students are elementary age, and they both enjoyed the game so it covers a very wide range of ages.
---------------------------------------------------------------------------------------------------------------------------------
This is part of a review for the Blocks Rock! building game. Read the full review on our site with much more information about using this in your home.
Enter the contest for your chance to win Blocks Rock! You can enter several times!
a Rafflecopter giveaway