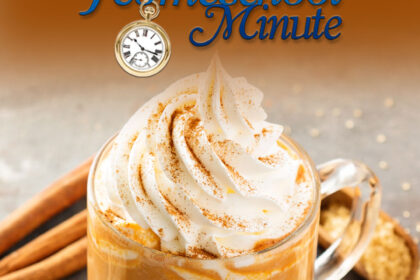 When Mamas Cry
September 13, 2023
Be sure to scroll to the bottom to enter the contest and see the freebies of the month!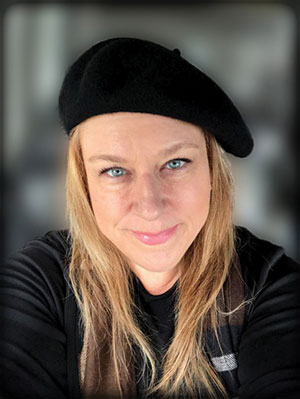 Hey, Mama!
Cry Out to the Lord
Hey Mama,
The struggle is real, isn't it? I remember as a late teen dreaming about my future family, which included a knight in shining armor who would swoop into my life, rescuing me from my arduous, chaotic surroundings, and the forthcoming offspring which would bloom from that beautiful union—I dreamed of a dozen children! My entire life would forever change for the better, and I would cry no more. Love would live here.
And the Lord did answer my despairing prayers. Surely, in more ways than I can count, I was actually "rescued," especially spiritually, as the Sovereign God Who had called me knew—and had planned exactly—of the very knight to send, through whom I learned to rightly divide God's Word and finally comprehend the love of Christ. My husband was my teacher, and he loved me powerfully, with a deep and steadfast love. For the first time, someone (other than my dear mother) loved me unconditionally. God sent a faithful, romantic friend and benefactor—my dreams had come true.
Thirty-four years have transpired since those early days, and tears have ebbed and flowed. Children have come, grown, and gone, and now baby grands have come. New challenges, hardships along the way, even griefs have come. So much grief the heart almost ceases with sickness. But mixed therein (and I don't know how) have been joy, great surprise and delight, and that faithful, Great and Sovereign God who has never left nor forsaken me on Whom I cast my cares.
The "knight" is older now, in his 60s . . . and I'm not far behind. He is still my strongest presence, my conscience, my very best friend. Ever-devoted, kind, and dependable, I have never again been unloved or alone because of my husband – and the great God who sent Paul to the "sad girl" who needed such a conduit of the love of the Lord. We have seen much in these three and a half decades, but, most of all, we have seen our great God's hand, time and again, as we have sought to be faithful to Him, no matter the cost. And there has been great cost.
Mamas are going to cry. They are going to leap for joy, and they are going to blink and find it all behind them. The young mama turns into the Titus 2 mama if she follows Him, if she clings to Him, no matter the pain.
The seasoned mama recognizes that the she does not lower the bar. There is one bar—it's God's Word (Romans 12:2). This is the standard and she will not waver. She may lose her children's "love" for a time, but she cherishes their souls much more. She faithfully prays over them, never ceasing. But she will not lower the bar just to be their friend! She remains faithful to her True Love. The One Whom she will stand before one day to give an account. She must be found faithful.
Cry, Mama. Cry for joy and cry out to the Lord during grievous times. His Word says one day there will be no more sadness and He will wipe away every tear. In the midst of it all, be found obedient to Christ. Do not compromise on God's Word! Stay faithful to the end and watch your great God accomplish what He is already in the midst of working out. He makes all things good. Mama, His hand is on your head; He will wipe away the tears. Stand firm. (Romans 8:28)
~gena
---
QR codes throughout bring educational videos, discussion questions, and activity pages to life, helping kids apply key truths of the Bible to real world experiences. explorerbibleforkids.com
---
Todd Wilson
Go Ahead and Cry
I love the assigned topic title this week, "When Mamas Cry." It wasn't if, but when. The truth is: moms cry. Actually, homeschool moms cry a lot!
They cry when things don't go as planned.
They cry when kids have bad attitudes.
They cry when moms have bad attitudes.
They cry because kids are growing up too quickly.
They cry because crying just seems like the right thing to do at the time.
So, let's make it a question: what should you do when you cry? My answer . . . because it's always my answer: be real. Don't try to pretend you're doing great when you're not. Don't put your best foot forward . . . put your "realest" foot forward. Don't think you have to be some kind of poster child of the perfect homeschool family . . . or any kind of family.
Just be real. Tell your friend you're miserable, your kids are unbearable, and you don't like homeschooling much right now. That's being real.
And when another homeschooling mom is real with you, just smile, pat her, and say reassuringly, "I understand completely."
We don't need trite answers, simple solutions, or to tell them Biblical truth that they already know . . . we need to be real and allow others to be real with us.
So go ahead and cry (that's normal) and then . . . be real,
Todd
About the author
Todd Wilson is a husband, dad, grandpa, writer, homeschool conference speaker, and former pastor. Todd's humor and down to earth realness have made him a favorite speaker all across the country and a guest on Focus on the Family. As founder of The Familyman and The Smiling Homeschooler, his passion and mission are to remind moms and dads of what's most important through weekly emails, podcasts, seminars, and books that encourage parents. Todd, and his wife Debbie, homeschool four of their eight children (the other four are homeschool graduates) in northern Indiana and travel America in the Familyman Mobile. You can read more at www.familymanweb.com.
---
Learn Latin through JAMwithLatin.com. Using the Henle First Year Latin textbooks, the classroom teaches an ancient language in a modern way. Perfect for homeschooling.
---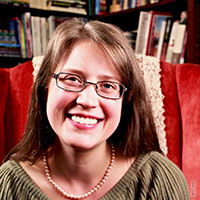 Danika Cooley
Should There Be Rules?
Life can be hard sometimes. God designed us to have emotions, and one of the ways we express emotions is to cry. I have a few guidelines I used for myself when it came to homeschooling and crying.
There are proper times to cry.

A time to weep, and a time to laugh; a time to mourn, and a time to dance . . . (Ecclesiastes 3:4, ESV)

I ought to feel my kids' pain with them.

Rejoice with those who rejoice, weep with those who weep. (Romans 12:15, ESV)

My tears of frustration, anxiety, anger, and fear should be poured out before the Lord.

Do not be anxious about anything, but in everything by prayer and supplication with thanksgiving let your requests be made known to God. And the peace of God, which surpasses all understanding, will guard your hearts and your minds in Christ Jesus. (Philippians 4:6-7, ESV)

I should never use tears as a weapon, or as a method of manipulation, aimed at affecting my children.

A fool gives full vent to his spirit, but a wise man quietly holds it back. (Proverbs 29:11, ESV)

Closely related to refusing to use tears as a weapon, I must not vent my anger emotionally on my kids.

For the anger of man does not produce the righteousness of God. (James 1:20, ESV)

While I am going to cry sometimes, my emotional focus must be on my personal sanctification in Christ.

But the fruit of the Spirit is love, joy, peace, patience, kindness, goodness, faithfulness, gentleness, self-control; against such things there is no law. (Galatians 5:22-23, ESV)
I strove never to cry, rant and rave (the Bible calls that reviling!), or storm around as a method to make my hurt known or in order to affect my children's behavior. To be honest, much of my crying is done in the bathroom. It's where I pray and bring my pain to the Lord. He never lets me down, and He is continually growing the fruit of His Spirit in me while I abide in Him.
About the author
Danika Cooley is an award-winning children's author who blogs about Bible books, crafts, activities, and snacks at Thinking Kids. Her books include Help Your Kids Learn and Love the Bible and the Who What Why Series, a line of Christian history for 8–11-year-olds. Grab your free three-week sample of her popular Bible Road Trip™ curriculum.
---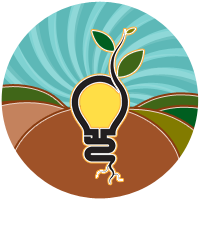 Pillar of Knowledge

Roger Smith
Crying Ain't for Sissies!
This is supposed to be about mothers crying, but daddies should cry, too. What makes him cry? A child wanting to be like him.
Everyone would like to be a hero, but dads have a real shot at it. The bigger the kid, the bigger the tears, when Dad hears those words, "I want to be like you."
The key to this happening is investing much time in the relationship, doing "real work" together, then watching the sunset—work time with rest time, talking time and listening time.
Maybe we never hear those powerful words from our child, but we see one copying what we do, say, or think. It is in those moments we realize, "Maybe I'm making a difference."
Those moments are ones we all live for, moments that cause us to wipe our eyes, clear our throat, and blow our nose. And it feels good.
Time together, even silent time together increases the chances of tears­–those proud, happy, silent kind.
Although we long to hear them say they want to be like us, remember, they ache to hear from you the five most powerful words a parent can say: "I am proud of you!"
Then maybe you can cry together.
About the author
Dr. Roger Smith is a family doctor in rural Louisiana, where he and his wife, Jan, raised four adventurous children who are all grown, making their own mark in the world. He speaks and writes on parenting issues and produces brief videos that can be found on Facebook @ParentingMattersNow
---
The NAHC is BACK. Register your 12–18-year-old today for THE annual opportunity for homeschooled students to put their college knowledge to the test on a national level with the National Academic Homeschool Competition, brought to you by The Old Schoolhouse® and College Options Foundation, with thanks to our sponsors: CTCMath and Colorado Christian University.
All SchoolhouseTeachers.com members receive a 50% discount on the $110 registration fee for the NAHC, so SchoolhouseTeachers.com members pay only $55. Obtain the code from your SchoolhouseTeachers.com Member Dashboard. Registration covers NAHC access, Total College Success software, and Zero Hour Threat—an interactive game that preps students for the SAT and ACT. Let's go: NAHCRegistration.com.
---
You have kept them home, taught them well, and prepared them for life. The time is coming when your high schooler will graduate, spread their wings, and fly. The team that has walked beside you through the homeschooling years is ready to illuminate the path into post-secondary education. The Old Schoolhouse® is pleased to offer Homeschool College Directory & Resources, filled with colleges vying for the attention of homeschoolers. Plus, discover invaluable articles specific to this stage of life and other helpful resources to keep your grad on the right path.
---
SchoolhouseTeachers.com kids are full of talent! Come showcase your art and photography skills in the Virtual Art and Photography Fair! This event is open to all PreK–12 ST kids. Visit the Activities/Events tab in your Member Dashboard to learn how to submit your child's artwork. Projects may be original paintings, drawings, sketches, photography, sculptures, etc., submitted via clear digital photo for website display. Award certificates will be presented for first, second, and third places! Not a member? Join today!
Student submissions are being accepted from September 11 through October 27, 2023.
---
SchoolhouseTeachers.com Corner
Did you know?
Every class is INCLUDED for ultimate members!
No limits.
Avoid the temptation to put off special time with God because of not knowing how to spend that time. The Encouragement for Homeschool Moms devotional was written for just those times and will solve the dilemma. You'll find this parent course provides the perfect balance back and forth between the "academics" of answering questions and the freedom of journaling personal thoughts and inspirations.
---
Hey, Mama! Wouldn't you like to pause from your busy day and listen in to experts and homeschool parents like you about the beautiful world of homeschooling? This new podcast is designed for you. Each episode connects you to the best conversations that will give you courage and fill your cup so you can keep pouring into your family every single day. Introducing, the Hey, Mama! Homeschool Show—brought to you by The Old Schoolhouse®—your trusted homeschool partner for over twenty years.

Could you use a healthy way to deal with feeling frustrated and overwhelmed? Stephanie Morrison points moms in the right direction in Episode 33 of the Hey, Mama! Homeschool Show—"When Mamas Cry." Find out how to keep homeschooling—even when the tears come. HomeschoolShow.com.
---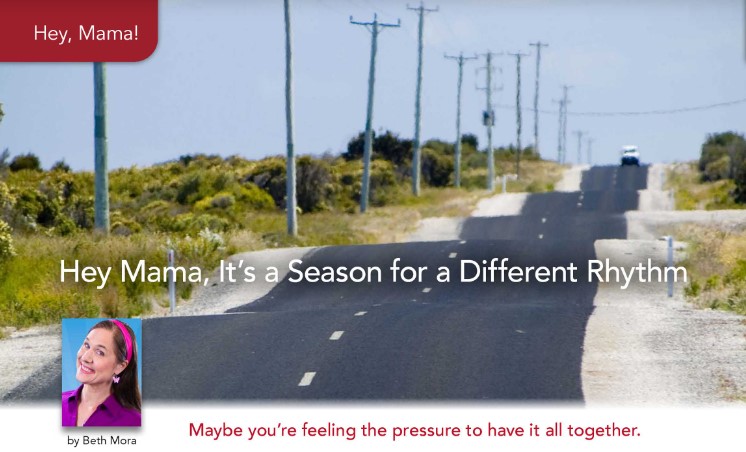 Maybe you're feeling the pressure to have it all together during back-to-school season. Here's a quick "Hey, Mama!" column by guest Beth Mora, who says it's a season for a different rhythm. (Find all the articles with HomeschoolApp.com.)
---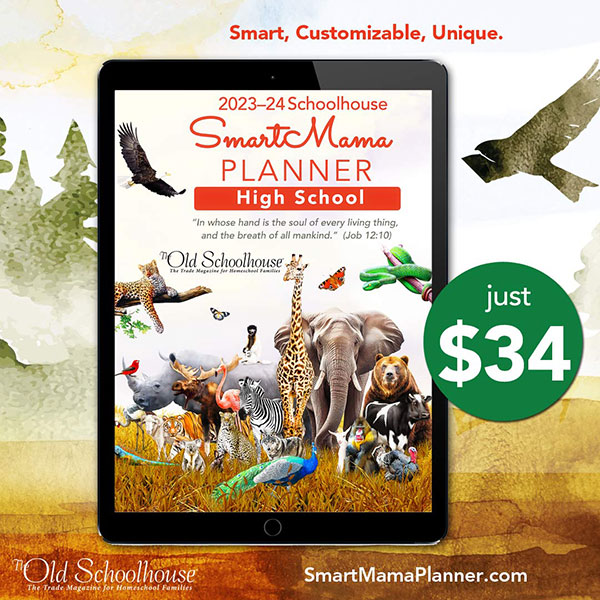 It's not too late to help your teen tame a wild high school schedule with their own interactive digital planner from The Old Schoolhouse®. Your high schooler can track credit requirements, plan for the future, and stay on top of assignments—all while learning organization skills. The 2023–2024 Schoolhouse SmartMama Planner HIGH SCHOOL version includes: GPA calculating form, transcript templates, logs for books read, monthly articles by teens, Bible reading schedule, and prayer journal, plus more. Just $34. Free to download for SchoolhouseTeachers.com members. (Mama, do you have your planner for the school year yet? There's a Schoolhouse SmartMama Planner for you too! It's also free for SchoolhouseTeachers.com members.)
---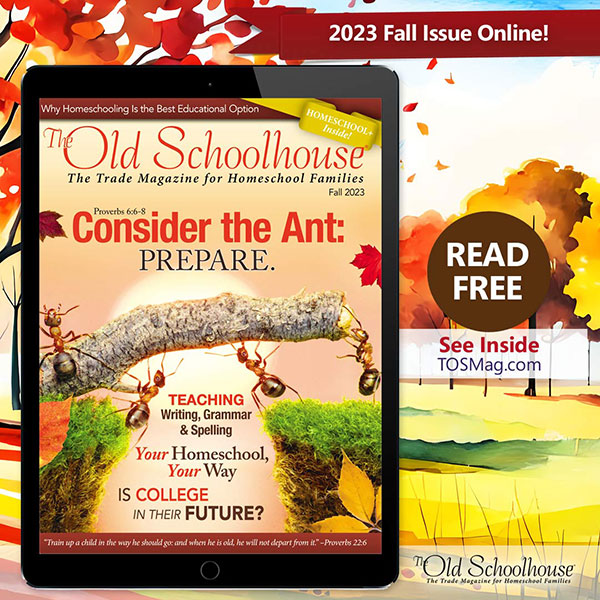 Start the school year off with The Old Schoolhouse® Magazine on hand. The Fall issue is easy to find. It's on the TOS App now along with dozens of back issues full of timeless topics, and it's all free. Read up on higher ed prep and college alternatives, foreign exchange students and foreign language study, adaptive technology, and more. Help is on hand wherever your homeschool takes you. HomeschoolApp.com. Here's another place to find the Fall issue (and years of back issues): our Digital Magazine Library. Read free here too. New issues every quarter.
---

---
Contest Corner
for the month of September
Growing the Fruit of the Spirit
Homeschooling with Confidence, LLC
https://hswithconfidence.com/
This is a 326-page spiral-bound book. There are ten chapters in the book, and each chapter has five lessons. The first chapter of the book is an introduction to the fruit of the Spirit. "But the fruit of the Spirit is love, joy, peace, patience, kindness, goodness, faithfulness, gentleness, self-control; against such things, there is no law" Galatians 5:22-23. The remaining nine chapters cover each of the fruits listed in the Bible verse.
I used this book as our Bible study time during our homeschool day. This book could be used in homeschool, as a family devotional, in a church group, or by anyone wanting to learn more about the fruits of the Spirit. Each lesson has a devotional or study to read and discuss. At the end of each lesson, there are activities to choose from to further understand and remember the Bible verse. These activities include options for all ages.
We usually read through the lesson and work on the memory verse during lunch then complete the activity after lunch. I have found an activity with each lesson that is great for my kids' ages and abilities. Some examples of the activities are making an "I am thankful" jar, making a gratitude collage, making thank you notes, playing the gratitude game, or coloring the following picture. These examples are from chapter three, lesson two, about the fruit of the Spirit that is Joy. My sons especially enjoyed the Gratitude Game, which involved sharing something they were thankful for based on the color of M&M they picked from a jar.
---
Go to the contest page of our site where you can ENTER TO WIN the book Growing the Fruit of the Spirit.
---
Freebies
Homeschooling: You Are Not Alone
Get ready for a new year of homeschooling and find ongoing support with The Old Schoolhouse® Magazine's "Homeschooling: You Are Not Alone" Supplement. This FREE digital issue is an invaluable resource for parents who are taking back their children's education.
With an amazing collection of ground-breaking articles, this supplement will lead you . . .
BACK TO THE BASICS: Learn how to organize a homeschool and balance your work with your children's education. Help students get started on the right foot in preschool, maneuver the awkward years of middle school, and finish strong in high school.
BACK TO THE BIBLE: Discover what God's Word teaches about setting expectations, building character in kids, and teaching students with special needs. See how God can use family disagreements to grow compassionate children who have problem-solving skills.
BACK TO THE BEGINNING: Be inspired by the pioneers of home education as you read the history of homeschooling. Embrace the unschooling mindset by understanding the foundational principles of success.
Topics also include notebooking, lapbooking, and language studies in Spanish and Latin. The "Homeschooling: You Are Not Alone" Supplement has something for everyone. It will be a reference tool throughout the year and for years to come. Download your FREE digital copy today, and be encouraged that you are NOT alone! The Old Schoolhouse® Magazine has got your back—to school.
---
How to Begin Homeschooling
Click on the image for the full free printable pdf.
---
Share this newsletter with a friend, and be sure to let those CONSIDERING homeschooling know about the enormous FREE info-pack which awaits them here: www.TryHomeschooling.com.
---
If you liked today's Homeschool Minute, please email the editors and tell us what part you liked most. It's a huge blessing to receive feedback!
Please add publisher@theoldschoolhouse.com to your email contacts so that our emails to you don't land in spam.
DISCLAIMER: The Old Schoolhouse® and its staff do not necessarily endorse or agree with the articles, images, advertisements, or other content appearing in The Homeschool Minute, on any linked website, or otherwise. The views and opinions or other matters expressed in this newsletter are not necessarily those of the publishers, editors, staff, contractors, associates, or other affiliates of The Old Schoolhouse®