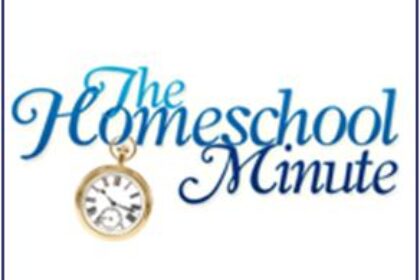 Reclaiming the Your Rebel's Heart
October 6, 2021
Be sure to scroll to the bottom to enter the contest and see the freebies of the month!
---
Mercy Every Minute
Deborah Wuehler, TOS Senior Editor
Don't Push Them Away
This is a topic close to my heart and home. We raised a rebel, and the Lord is now using her for His glory. However, in the early years, we all wanted to just run and hide. It was a very difficult and turbulent ten years from the age of 8 to 18. God only knows the heartbreak and turmoil and utter exhaustion a true rebel can bring to the home.
You can read our story in Homeschooling the Rebel Part 1 and Part 2.
In order to reclaim a rebel's heart there are some basic things we need to do as parents:
Remain consistent (consistent rules, rewards, discipline, schedules, meals, etc.).
Remain peaceful (respond well instead of just reacting – this takes much inner prayer).
Don't push them away (bring them in closer, more fellowship, more one on one time).
Don't devalue what God has created them to be (they were made to be fighters of the good fight of faith. Teach them cultural issues from a Biblical worldview to fight for or against. Teach them that their fight is with the enemy of their souls, and not their parents or siblings).
Intense, daily prayer and refreshing of your own soul in the Word of God.
What if you have a rebel whose heart does not "come home" but goes from your home in their sinful state?
Then your rebel has become a prodigal, and their Good Father waits as eagerly for their return as you do. Fervent, effectual prayer will continue and our High Priest, Jesus Christ, ever lives to intercede in prayer for them also. Join Him there daily.
Homeschooling is not a guarantee of salvation, but it is the best investment in their eternal future. Daily discipleship and wisdom imparted to them throughout their time in your home will be the good seed that is planted deep in their soul.
If you are crying right about now, I am with you there. I weep with you, but I know our God is able, and I may one day rejoice with you in what He will do in your heart and in the heart of your rebel as you keep them Home. Where They Belong.
~Deborah
Please email me if you would like me to pray for you and your rebel. I would be honored to bring you before the Throne of God where we find much grace in our time of need. dwuehler@theoldschoolhouse.com. If you don't have time to read the eBooks, here is a webinar we did on this topic.
Check out these articles to give you some inspiration on your parenting journey:
God's Unlikely Candidate: When a Rebel Becomes a Homeschool Parent by Elizabeth Odach
How Homeschooling Has Benefited My Life by Hannah Wuehler
From Weakness Comes Great Strength by Sharon Duncan
---
Have fun and boost your child's learning. Massive discounts for The Old Schoolhouse® readers: Math, Word Skills, Typing, and Reading for learners aged 5 – 15+
www.edalive.com
---
Todd Wilson
Is It Really Rebellion?
When talking about rebels or rebellion, let's get one thing clear. Not everything that looks like rebellion is rebellion. I've met many moms and dads who have placed such strict rules and controls on their children that if the child so much as questions any rule or standard, the parents see it as rebellion, often putting the child in such a predicament that their only option is to abandon ship.
I call it the "Frozen" principle. I remember the buzz from some Christian parents after the blockbuster Disney movie Frozen hit the theaters. "Elsa, is a rebellious child running away to be free from all control."
I disagree 100 percent. The lesson to be learned is the idea that if you tell your child, "don't feel, conceal . . . don't let them in . . ." you force them to run away and make an ice castle on a mountaintop because no one can live like that. Children were made to feel, ask questions, and share their hearts! If you don't allow them to question you ever or blend in by wearing normal clothes, you might be in for a world of hurt.
But suppose you do have a rebellious child who has turned his back on God and you? I believe the way back is through unconditional love. You love them back. You don't have to loosen your standards . . . but don't make YOUR standards the important thing. The important thing is to love your child. They can't resist . . . and will find themselves coming home because they know they can.
Is that hard? You bet.
Be real,
Todd
---
Give your student the financial education they need today, so that they are able to enjoy the future they are hoping for tomorrow.
www.pemlife.org/homeschool
---
Kerry Tittle
Turn Your Rebel's Future Over to the Lord
Nothing can bring you to your knees like the buckling pain of a child who is making sinful choices. These are not empty words. Parent long enough and you'll most likely face this. I have.
Oftentimes my mind would be consumed by what others thought, what folks in the pews were saying, and fighting the internal whispers that I had somehow failed. If I saw one of my children making decisions that dishonored the Lord, it was brutal. I would stay up late at night thinking of ways to "fix" it. I wanted to prove to my child that I loved them and could bring them back. The more I tried to "fix" it, the worse it got, and sadly, the more obvious my own sin became.
I'm sad to inform you that there is no magic formula to turn their hearts back. But there is a sure-fire way to battle this.
The only way to reach the heart of our children is on our knees.
The Lord has dealt with more rebellious children than we could ever comprehend. Think about that for a moment. He knows and understands the love and the pain. It is only in His presence that we can ever find understanding and peace—by surrendering to the Lord, knowing that He loves my children more than I ever could. Once I was really able to release my white-knuckled grasp of control (or lack thereof), anxiety gave way to peace. Once I accepted that the road they were traveling and the lumps they were taking were going to be used by the Lord in their life, the pressure was taken off me (as if I could have done anything anyway.) Additionally, I found the Lord using their situation in my life, too.
Rest assured; the Lord understands the longing of our hearts for the well-being of our children. Pouring out your heart in prayer is a sweet surrender and sacrifice no matter how many times you have to do it.
You are a good parent. Trust in the Lord and keep fighting the good fight . . . on your knees.
About the author
Kerry Tittle is a mother of nine children and a 20-year homeschool veteran. She was the owner of ReformationKidz with her husband Rob until a tornado destroyed their home and business in 2014, taking the lives of Rob and two of their daughters, Tori and Rebekah. Kerry is the founder of Refined Family, which is created to encourage others to find hope in the gospel in the midst of trials.
---
Diane Heeney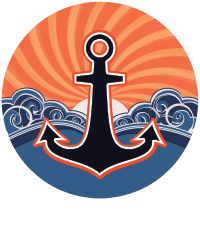 Pillar of Faith
Diane Heeney – Never Stop Praying for Your Rebel
While the father of the prodigal son seemed to have resigned himself to his boy's rebellion, I believe he never stopped watching and praying. He saw him returning "afar off," and ran to him mid-way on the road with tears of joy.
Here's what that watchful praying has looked like in our family:
God's thoughts toward us are more than the sand on every sand bar, desert, beach, dune, and ocean floor, and His presence is continually with us. Personally claim and pray these scriptures over your family.
---
Look What's Happening!
The final years of high school are exciting times but also filled with questions for you to answer. Thinking about a vocational program instead of a four-year college? What does that mean for you? Looking for a college that will recognize all of your home education activities and experience? Then the FPEA College and Career Fair is for YOU! Visit www.FPEA.com/events by October 6 to register.
---
Look What's Happening!
If you are currently educating or planning to educate your special needs child at home, this conference is for YOU! You will gain a world of knowledge to help you homeschool your child with special needs. Speakers will focus on topics to equip and encourage you in your homeschool journey. This is one of our most exciting conferences of the year. Every child deserves to learn without boundaries. Visit
www.FPEA.com/events to register.
---
Look What's Happening!
Do you have a heart for helping homeschoolers in your community? Become a Schoolhouse Ambassador! As a Schoolhouse Ambassador, you represent The Old Schoolhouse®, providing support, resources, and encouragement rooted in Biblical principles to help families stay the course. Schoolhouse Ambassadors receive additional benefits, including training, product samples, visibility for your local group, and free family membership to SchoolhouseTeachers.com, our full curriculum site for PreK-12. Team up with us!
---
You may not feel equipped or qualified to lead your children on this journey, but you can with the help of the community you join as a SchoolhouseTeachers.com member.
Sign up today for a 30% discount on the Ultimate Quarterly Membership. Pay only $35 (reg. $49.97) by using code: HOME at checkout. Order today and receive a FREE Hey, Mama Bear! Tote. (New members only. No refunds. Gifts are shipped to US addresses only.)
---
---
Need inspiration for the holidays? Join SchoolhouseTeachers.com and, as a member, you may join the exclusive Homeschooling and the Holidays discussion during the Hey, Mama! Members' Lounge virtual event on 11/2 at 7 p.m. EDT.
---
---
---
The Old Schoolhouse® Magazine is now available for FREE online! Click the graphic to read it cover to cover!
Download the free mobile apps at www.TOSApps.com.
Get the print issue here.
VIEW BACK ISSUES: Go here to access all back issues.
---
Keep homeschool inspiration coming all year with a subscription to The Old Schoolhouse® Magazine. Topics you'll love inside the coming Winter issue (our 100th issue!): trains & transportation, workbooks vs. living books, learning through literature & raising a reader, Charlotte Mason homeschooling, babies & preschoolers, foreign language, music, and more. Subscribe today!
---
---
Congratulations to Taylor Courmier from Orange, TX, who won our August giveaway!
Contest Corner
for the month of October
The Rhyme and Reason Series: Exodus
Catherine Zoller
http://www.catherinezoller.com/
The Rhyme and Reason Series by Catherine Zoller takes a unique approach to helping children understand the story that God has placed in each of the books of the Bible. Using rhyme and humor to retell the stories from the books of the Bible, Catherine Zoller reveals God's plan throughout each of the stories.
Each of the books in this series is a colorful, hardcover book that is about 8×8 inches. They are all about 45 pages in length. The pages are illustrated by Mr. Sketches with vivid, bright images that help show the story of God's love. When combined with the rhyming text of Mrs. Zoller, the stories of God's plan and His love jump to life.
Each book covers one of the books of the Bible.
All of the text is rhyming. There is an introduction at the beginning that gives an overview of the entire book. Then the details of the main stories and themes of the book are covered over the remainder of the pages. Each page or two also includes a citation from the Bible so that parents and children alike can open their Bible and read the story as God wrote it down. This tie-back to God's true Word is so important and takes these from good books to great resources.
The books on Genesis and Exodus cover all of the main ideas and stories – Creation, Adam and Eve, Noah, Abraham, Moses, the 10 plagues, and the 10 Commandments.
Since each page of the book contains a reference back to God's Word, the reader can use these books to strengthen their beliefs and understanding of God and His plan. They all are accurate biblically, and the rhyming text really helps younger readers get to know more of God. That is a wonderful thing. I have enjoyed reading these and will be using them to study with my children and with my Bible classes as they are bold and colorful and true.
---
Go to the contest page of our site where you can ENTER TO WIN the Exodus book from The Rhyme and Reason Series.
---
Freebies
Triangle Education Assessments
Triangle Education Assessments is your One-Stop Test Shop! We provide year-round testing, group discounts, practice materials, and more. Online versions are available for some tests. Sample reports are on our website. Our resources page lists videos and other useful articles that are free.
This free product and more are found in our 2021 Freebie Directory: TOS Freebie Directory – The Old Schoolhouse®
---
FREE e-book!
Homeschooling: A Prayerful Journey
Have you ever had days when your 8-year-old doesn't "get" the math problem you've just explained three times? Do you sometimes forget that with prayer we can be at peace during these times, and that we can walk through it all in victory? What does continual prayer mean and how can we practically do this? Grasp the many facets of prayer and reinvigorate your prayer life as you read the WeE-book™ . . . Homeschooling: A Prayerful Journey by Deborah Wuehler.
Do you need some more ideas on how to pray with and for your children? In this WeE-book™ you will find great ideas for how to pray for your children and your homeschool . . . Homeschooling: A Prayerful Journey – The Old Schoolhouse®
Find more freebies at The Old Schoolhouse Homeschool Store: Freebies Archives – The Old Schoolhouse®
---
Is there a product you have been wondering about and would like to hear someone's honest review? Or maybe you are looking for something new for a subject and would like to see what others are using. This is the best review site for homeschooling products and services: www.SchoolhouseReviewCrew.com.
---
With the TOS Mobile App, search topics of interest spanning more than a decade, share articles, browse interactive content, and follow the links to hundreds of related resources. Each issue can also be downloaded and read offline.
---
Share this newsletter with a friend, and be sure to let those CONSIDERING homeschooling know about the enormous FREE info-pack which awaits them here: www.TryHomeschooling.com.
---
If you liked today's Homeschool Minute, please email the editors and tell us what part you liked most. It's a huge blessing to receive feedback!
Please add publisher@theoldschoolhouse.com to your email contacts so that our emails to you don't land in spam.