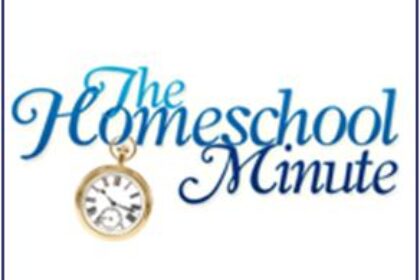 The Importance of History & Liberty
June 29, 2022
FLASH SALE: Two years of SchoolhouseTeachers for the price of one! Get the details.
Be sure to scroll to the bottom to enter the contest and see the freebies of the month!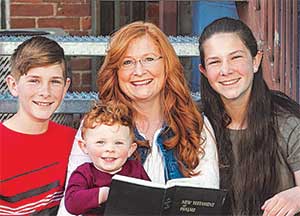 Mercy Every Minute
Deborah Wuehler, TOS Senior Editor
Sweet Land of Liberty?
I remember as a young child in the 1960s, I would have to repeat The Pledge of Allegiance with my right hand over my heart every morning during first and second grade in Virginia. We even had special class time to learn patriotic songs. I learned all the words of "My Country 'Tis of Thee," "God Bless America," "America the Beautiful," "The Star Spangled Banner," and others. By the time I was in third grade, patriotism was no longer taught, and the Ten Commandments no longer hung on our walls. From that time until I graduated high school, American education went from successful to pretty horrible just in my own education timeline.
We see very clearly the current consequences to the decisions made in the past, and our nation has suffered greatly because of them. We have lost many freedoms over these years. The importance of teaching history is to learn from it so our children and the next generations don't have to repeat it.
These articles from The Old Schoolhouse® Magazine are a good reminder of that:
Living in Liberty by Diana Waring
Jeopardy and Liberty by Michelle Miller Howard
The Unalienable Right to Liberty by David Gibbs III
We must continue to pray for our nation, for there is the hope of freedom for a nation that honors God.
"Blessed is the nation whose God is the LORD" (Psalm 33:12).
As you teach your children the importance of history and liberty, you may want to learn a patriotic song together or study and memorize The Pledge of Allegiance. You can print a copy for your own homeschool wall or bulletin board here: Pledge of Allegiance Printable
It would be a great idea to use this as copywork as well, which will greatly aid in its memorization:
"I pledge allegiance to the Flag of the United States of America, and to the Republic for which it stands: one Nation under God, indivisible, with Liberty and Justice for all."
May we teach our children to pledge their allegiance to the God who gave us this great country. For a country (or a child) without allegiance to God, is a country (or a child) on the path to destruction. Let's keep on the path that leads to life as we teach our children to give all of their allegiance to the Author of life Himself.
With you on the path,
~Deborah
---
The Importance of History and Liberty
Amy Pak • Home School in the Woods
There is a saying, "Those who do not learn history are doomed to repeat it." Really? YES!
It is crucial that we understand the patterns of the past, whether mistakes made or heroic actions. With so much to learn since the beginning of time, it's hard to put together the puzzle of topics, people, and eras and have them make sense. Time and place are abstract concepts, and if a child can't grasp where and when a topic of history is occurring, how will he be able to understand it or visualize patterns?
Without learning from stories past, we not only take for granted what we have attained, we risk losing the liberties we've fought so hard to establish. History is FULL of stories of people and events, of culture, conquest, tragedy, and victory! By not learning about the events and outcomes, as well as people who made a difference, we invite the same mistakes all over again, or miss a chance to be inspired by someone's deeds to step up and be an influence.
But how do we make history enticing and make sense to young children? It is often viewed as boring—like a skipping stone touching on subjects but never delving in for a child to really get to know the characters. By using crucial resources such as timelines and mapping, the child places the "when" and "where" in history, giving them a firm jumping point to better comprehend the topic of study.
At Home School in the Woods, it's been our mission for the past twenty years to ignite in children a love of learning history by providing visual and hands-on resources such as timelines, maps, lapbooks, activity-based history studies, and so much more. Check out our newest "Essential Timeline Library"!
https://www.homeschoolinthewoods.com
---
History isn't boring, textbooks are. Connect with your kids through living books that make history engaging & memorable. Shop Beautiful Feet Books today at www.bfbooks.com.
---
To brighten your homeschool even more, we are offering our loyal THM subscribers a year of homeschooling resources absolutely FREE. To access your free year, simply use code: THM22 to purchase a one-year membership to SchoolhouseTeachers.com for only $189 (reg. $269.97), and you will receive a second year completely free! You will not be charged again until 2024, and you will still have the deeply discounted rate of $189 locked in annually. New members only.
---
Todd Wilson
Why Care About History?
My oldest son is a history guy. He loves history and got his degree in history. He works in the IT industry now but still loves reading about battles, ideas, and events.
I don't know if he remembers this moment years ago, but I remember it vividly. He asked me as he was headed towards a history degree, "Dad, who really cares if I know about history and what general fought in which war, and all the whys behind the conflicts?"
It's a question that is put forth to all history majors. I remember saying, "Because history is the truth! The world may try to erase it, cover it over, or rewrite it, but the truth is the truth, and it needs to be studied, remembered, and shouted from the rooftops."
Since then, Ben has reminded me of the truth of history. When we were in the midst of COVID-19, he'd remind me of the truth of history. When the world seems so bleak and evil, he reminds me that this isn't the first civilization to thumb its nose in God's face.
History is truth. It may be a little harder to get a job with a history degree, but if you have a child whose bent is history, remind him or her how vital it is.
Be Real,
Todd
About the author
Todd Wilson is a husband, dad, grandpa, writer, homeschool conference speaker, and former pastor. Todd's humor and down to earth realness have made him a favorite speaker all across the country and a guest on Focus on the Family. As founder of The Familyman and The Smiling Homeschooler, his passion and mission are to remind moms and dads of what's most important through weekly emails, podcasts, seminars, and books that encourage parents. Todd, and his wife Debbie, homeschool four of their eight children (the other four are homeschool graduates) in northern Indiana and travel America in the Familyman Mobile. You can read more at www.familymanweb.com.
---
What is so important about America's Founding? Teach America's founding principles with FREE, award-winning K-12 patriotic social studies lesson plans! https://americanheritage.org
---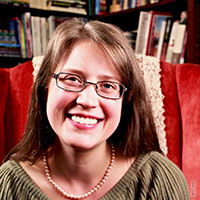 Danika Cooley
Help Kids Understand Those Who've Gone Before
Our God is a God of freedom. The Bible is a story he wrote to us about his great plan for salvation from our sins. In the Exodus, God freed his people from slavery. God promised the prophet Jeremiah he would return the enslaved Israelites to their own land. In the book of Philemon, Paul pressures Philemon to free the enslaved Onesimus.
Throughout history, people have prayed, protested, and fought for liberty—their own, and the freedom of others. One of the best ways we can help our children understand the value of standing and sacrificing for freedom—personally, religiously, and politically—is to help them understand history.
Our family taught history through literature. Kids can learn through a variety of resources, each of which will help them experience history through a new lens. When choosing a time period, we would assemble and read:
Biographies
Historical fiction
Non-fiction
Illustrated source documents
Freedom has always been the result of God's sovereign will and the concerted effort of those who insist upon being freed. Americans tend to equate freedom with our own country's historic struggle to shake off the colonial bonds of Britain. Our kids need to know, too, about the second country-wide war Americans fought—to elevate enslaved brothers and sisters to liberated status. In fact, all over the world people fought for freedom during the Age of Revolution.
Liberty is just as important today as it was in 1776, when the United States became a free country, or 1865, when slavery was finally abolished in America. We can help our children grow in their empathy and compassion by teaching them about the plight of the suffering. We can embolden and encourage them by giving them heroes who loved Jesus and served their fellow humans. We can teach them about current events and help them care for those who still long for freedom.
Teaching our kids about liberty is as simple as making a book list and reading a chapter over lunch. Who knows how God will use the work you do today to help others in the future?
About the author
Danika Cooley is the author of Help Your Kids Learn and Love the Bible (Bethany House) and Bible Road Trip™, a three-year Bible survey for preschool to high school. An award-winning children's author, Danika's new line of Christian history is for 3rd to 5th graders (Who What Why Series, Christian Focus Publications).
---
Go back to the beginning and teach from primary resources using curriculum guides that trace the hand of God in America's founding. FACE.net/History.
---
Diana Waring
The Importance of History
For two minutes, let's catch a peek at the BIG backstory of history—and why it's REALLY important!
About the author
Diana Waring is one of the pioneers of homeschooling. For more than three decades, homeschoolers around the world have been encouraged and inspired by her authenticity, transparent stories, and gentle humor. She is the author and publisher of the History Revealed world history curriculum, She has also created, in collaboration with Dr. Kathy Koch, the 8 Kinds of Smart DVD for families. In addition, she teaches students online, blogs, writes occasionally for The Homeschool Minute, sings at the drop of a hat, laughs with her husband, and fervently follows the Lord.
---
The Museum and Pony School are a tribute to the legend and legacy of the Pony Express and its enduring era. Learn with us: https://www.ponyexpress.org
---
SchoolhouseTeachers.com Corner
Did you know?
Every class is INCLUDED for ultimate members!
No limits.
Study more about the United States of America and its history with the American History in Picture Books course for elementary students on SchoolhouseTeachers.com. Journey back in time to learn about Native Americans, Colonial Times, and more!
---
Read this article
in the summer issue of
The Old Schoolhouse® Magazine.
---
School's out and summer reading is in. Grab your summer issue of The Old Schoolhouse® Magazine, Mama! Turn the pages at your leisure during the lazy days of summer for the latest on unschooling, medical careers, homeschooling high school (you CAN do it!), special needs, and new school year prep. Limited quantities. Order now and read on during those sunny days ahead. http://www.grabissue.com
---

---
Congratulations to our April winner, Cynthia Rieben from Banks, Oregon!
Contest Corner
for the month of June
I Know It – Elementary Online Math Program
I Know It
https://www.iknowit.com/
What if you have a great curriculum, but your children still need a bit of extra math practice? Do they understand the concepts but struggle a bit with recall and speed? Then you likely need a supplemental curriculum rather than an entirely new one. I Know It is one such supplemental product.
I Know It is a program designed for elementary students (K–5). You can sign up with just one student, an entire school (or co-op), or as a family. The interactive website is very child-friendly; there are lots of bright colors and no ads. Each grade level has a variety of different types of questions, all age-appropriate. (For example, you won't find "shapes" in the 5th grade curriculum or "multiplication" in the kindergarten.) As a parent or teacher, you can easily monitor your student's progress in the program, adjusting things as needed. You can assign specific lessons to your students or let them work freeform. Regardless of which way works best for your family, you can be sure your student is getting their math practice in!
Each lesson of I Know It contains 15 questions on a given topic. There are a variety of different types of questions, all fitting into the category and lesson chosen. For example, if your kindergartner is working on a shapes lesson, they'll be given questions such as "choose the circle" (with a picture of a circle and a triangle) as well as "sort the shapes" (with a chart that says "circle" and "triangle" and four shapes down below that they drag up to the appropriate column).
---
Go to the contest page of our site where you can ENTER TO WIN a Family Membership for I Know It (1 year, up to 6 children/users).
---
Freebies
Friendly Sciences
Friendly Sciences has been making high school science accessible for all learners for over thirty years! Friendly Physical Science, a design engineering (STEM) approach to physical science, is followed by Friendly Biology, another lab-based course. Next comes Friendly Chemistry, the "no tears" flagship course of the series. A popular option for each course is the online video series. To see if the Friendly Sciences series will work for your family, we're offering you a FREE VIDEO license to view the first four videos in each course! Details here: bit.ly/3Br1gTs.
This free product and more are found in our 2022 Freebie Directory: TOS Freebie Directory – The Old Schoolhouse®
---
FREE E-Book!
TOS Lab Presents: Your Guide to Examining Curriculum
In this wonderful, free resource you will find the answers to these common questions: With thousands of choices available, how will I find the perfect resources that will fit my particular family? Is it even possible?
Yes, it certainly can be a reality and with the help of the TOS review team. TOS Lab Presents: Your Guide to Examining Curriculum will provide you with detailed insight that will help you make informed decisions when choosing what curriculum to buy. It's a definite consumer's guide to homeschool products.
Find more freebies at The Old Schoolhouse Homeschool Store: Freebies Archives – The Old Schoolhouse®
---
With the TOS Mobile App, search topics of interest spanning more than a decade, share articles, browse interactive content, and follow the links to hundreds of related resources. Each issue can also be downloaded and read offline.
---
Share this newsletter with a friend, and be sure to let those CONSIDERING homeschooling know about the enormous FREE info-pack which awaits them here: www.TryHomeschooling.com.
---
If you liked today's Homeschool Minute, please email the editors and tell us what part you liked most. It's a huge blessing to receive feedback!
Please add publisher@theoldschoolhouse.com to your email contacts so that our emails to you don't land in spam.