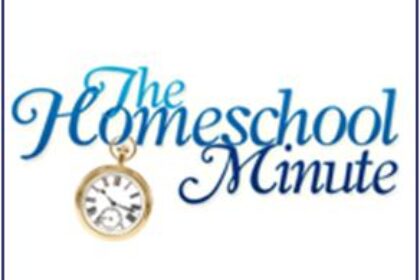 Lapbooks, Unit Studies, and Notebooks, Oh My!
July 6, 2022
Be sure to scroll to the bottom to enter the contest and see the freebies of the month!
Hey, Mama!
Be Creative and Keep it Real
Hey Mama,
How's your week going? Have you felt like you are failing? Were there any meltdowns (from you and/or the kids)? How about grief or pain? Did any of the kids threaten to run away or burn the house down? (Grin!)
You're not alone; it's just another week in the life of a Mama. Sometimes it can feel overwhelming, but you strive for balance, not perfection. You love your children with all your heart, but also keep it real. And that means having a house that is so messy at times maybe it should burn down (at least it would be sterile). But hey, the important things got done this week, right?
Some of you school year-round, like we do. Some are off for summer. YOU do what's right for your family. Either way, if the schoolwork and chores weren't completed, if the kitchen smells bad (still), if the playroom looks like it went nuclear, if the ants are back because of all the crumbs, know this one thing:
You kept the priorities.
Your children were hugged; they laughed and learned; there were meaningful conversations; they ate just fine; and they feel secure, safe, and loved by a Mama who's not at all perfect—but has never claimed to be.
Still, you do the best with what you have. When learning seems to hit a roadblock, you try some new strategies. Lapbooks are a great way to bring some creativity into your lesson. Grab some file folders, cardstock, crayons, markers, glue and/or double-sided tape, and get ready to create. Students can include drawings, worksheets, or mini books containing important facts or trivia on a particular subject. When your kids are engaged, they're way more likely to remember the subject.
Unit studies are another way to mix it up and make it interesting. Pick a subject your children love, and study it from every angle—its history, the science behind it, the literature about it, and the impact it has or had on everyday life and the world in general. The topic could be as large as airplanes, the ocean or the solar system—or as small as insects, rice, or cells.
If you want to keep it simple, have your kids grab a notebook and write down facts, ideas, and feelings about whatever subject you're teaching. My children love to sketch, so during read-aloud time, they're busily listening and drawing. Your students can also add poetry or cartoons or magazine cutouts, whatever it takes to make learning real to them.
Because your kids see the REAL. They see what's TRUE. Nothing phony going on at your house. You keep it genuine. And while you might not feel too balanced sometimes, that's okay, because you're striving for it, and you lean on the One who holds your heart. Balance will come. Give it some time.

Look at your plate. It's full, Mama. Yet you manage to keep the important things right in front of you. Well done. You are doing it right! And don't forget, God is right there with you, directing your steps, His hand squarely on your head. Always.
-gena
P.S. For more ideas to keep learning fun and creative, check out these articles from The Old Schoolhouse® Magazine:
Hands-on Learning That Your Children Will Ask To Do by Nancy Fileccia
Understanding the Unit Study Method by Marcy Crabtree
Learning the Lingo by Bonnie Rose Hudson
---
My Teaching Library All-Access Subscriptions: Save 10% through 8/31/2022 with code: Summer2022 https://myteachinglibrary.com
---
Raising Real Men
Hal & Melanie Young, RaisingRealMen.com
Skip the Busywork—Learning Can Be Fun!
Children are born with a natural love of learning, but often we school it out of them. Focusing on busywork and the task of doing school rather than the point of it can make our kids think learning is a boring chore.
Sometimes we need to find a different way to learn or even just a different way to have them show what they've learned. Sure, they could write out the answers to the questions in the back of the chapter or fill out a worksheet, but couldn't they answer orally, draw an illustration, do a project, narrate the lesson, or something?
Sometimes when we suggest things like that, parents get worried. It seems safer, somehow, to have a sheaf of papers that show exactly what your kids have done. The problem is that creating those papers generally involves a lot of busywork AND (Here's a secret you usually have to homeschool for a bunch of years to figure out, so brace yourself!) no one will ever look at them again! Probably not even you!
Really, it's true! We've homeschooled eight children over nearly three decades and sent all our graduates so far to college. No one has ever asked to see (or even hear about) anything before high school!
What's the point of schooling, of any kind? It's about learning! If your children learn, it doesn't really matter what that looks like. You can read a chapter about the Revolutionary War in a boring leftover public school textbook. Or, you could study biographies, learn from real books, make a lapbook, go on a field trip, or all sorts of things.
So, use that freedom and don't spend all your time doing busywork. Find some other ways to learn and to show learning. It'll not only be okay, but you'll preserve their love of learning–and that'll be really important when they're in high school, college, and life!
Get our Love of Reading Resource Pack free here: www.RaisingRealMen.com/readingpack
Your friends,
Hal & Melanie
About the author
Hal & Melanie Young are the award-winning, best-selling authors of Raising Real Men, No Longer Little, and Love, Honor, and Virtue. They are publishers, writers, bloggers, and popular conference speakers internationally, known for their Christ-centered focus and practical, real-life stories. They are the parents of six real boys (five grown!) and two real girls and live in noisy, messy happiness in North Carolina.
---
See what's new in 2022. Demme Learning is Math-U-See, Spelling You See, Analytical Grammar, and now WriteShop! Click here for your homeschool needs.
---
Beth Mora
"Do You Understand?" Asks Every Mom
Education is all about acquiring knowledge, gaining understanding, and applying it to real life. We frequently chat about what knowledge we want to pass on to our kiddos. However, the next layer of education is to create a space for that knowledge to percolate into understanding.
The million-dollar question every home educator asks their child is, "Do you understand?"
So, let's break down what "understanding" looks like and how lapbooks, unit studies, and notebooks widen a student's understanding.
Understanding begins with organization.
Lapbooks are excellent for helping a child group like ideas together. Students match key vocabulary words and definitions with pictures that help a child organize information. Organized info is remembered info.
Understanding deepens when placed into long-term memory.
Every page of a child's notebook helps solidify information in their long-term memory. Ideas are understood when a child draws pictures, copies charts, and inscribes headings. When a child creates a comic and adds fun facts, understanding happens. Notebooking is an effective way to capture what they understand and build knowledge retention.
Understanding strengthens when connected to other areas of knowledge.
Unit studies broaden a child's understanding of a subject by connecting it with all other academic areas. For example, if you are studying plants, you would:
Explore the mathematics of plant genetics
Read about the history of famous botanists and their discoveries
Engage in a vegetarian cooking unit
Learn about medicinal plants
Memorize poems about plants
Write an essay about a plant-related topic of interest
Explore current events regarding plant management
Make a book about all the plants in your neighborhood
Paint a flower, like Georgia O'Keeffe
Listen to songs that include flowers or plants
Discover scripture that refers to plants and flowers
As you can see, the list continues, as far as you wish.
Lapbooks, notebooks, and unit studies are not just clever ways to do homeschooling: they deepen a student's understanding of a subject.
"Oh, I understand!" replies every student that engages in cutting and pasting key vocabulary words, designing a notebook page, or connecting one subject to another.
About the author
Beth Mora, creator/teacher-on-camera for Here to Help Learning's Homeschool Writing Program (grades 1-6) and homeschool conference and women's events speaker, loves to blog at Home to Home. She serves up HTHL's Writing Tip of the Week for those teaching their kiddos to write. Everything she does, whether laughable or heart gripping, is done to honor One. God's grace is the salve that has healed her own life and is what she offers liberally to others.
---
LeapStart® Learning Success Bundle features touch-and-talk pages with fun educational games, puzzles, challenges and more to keep kids learning all summer long!
https://www.amazon.com/dp/B08TQR1V38?th=1
---
Diane Heeney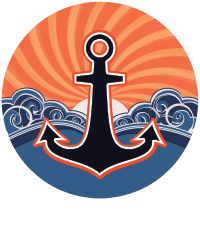 Pillar of Faith
Diane Heeney – Model Self-Discipline—Your Kids Are Watching
We've all been there. Little Jimmy needs to finish pasting in his lapbook pictures or Annie needs to finish the copywork in her notebook. But instead, they are dawdling. Sometimes what is necessary to form great habits isn't always the most interesting thing. It's sometimes difficult to motivate kids (especially small children) to reach for intangible goals like self-discipline or industry.
What's a mother to do?
"My son, give me your heart, and let your eyes observe my ways" (Proverbs 23:26).
You set the example. I watched it work like a charm just this afternoon. Our artistic daughter prefers to create her own original art instead of merely coloring in existing illustrations. She can be the Princess of Dawdleville.
So, I pulled out my own Psalms-themed journal, filled my lap with colored pencils, and got busy. As I focused and colored, I saw her reach for her own journal. Then she grabbed her markers. Before I knew it, I had my page completed and was much calmer and more focused for the day. Our daughter completed an absolutely charming page as well, beaming as she showed off her work. The epitome of a win-win, I'd say!
About the author
Diane Heeney is a graduate of Bob Jones University, where she served on faculty for ten years. She has been Assistant to the Director of Advertising Sales at The Old Schoolhouse® Magazine since 2016. She's homeschooled her three children over the course of the past 18 years, having graduated their two oldest. Diane, her husband Patrick, and their youngest child, Katie, reside in eastern Wyoming.
---
Do you have a phone, email, and a quiet environment where you can work at home? Come join a great sales team
---
SchoolhouseTeachers.com Corner
Did you know?
Every class is INCLUDED for ultimate members!
No limits.
Explore subjects ranging from the human eye to pandas to classic literature with the Lapbooking course from SchoolhouseTeachers.com. Lapbooks are a perfect way to enrich almost any topic of study. This course features forty-six individual units that include printable lessons, templates, activities, and vocabulary lists for kindergarten through seventh grade. Simply choose subjects of interest and dive in!
---
Read this article
in the summer issue of
The Old Schoolhouse® Magazine.
---
School year resolution: keep the homeschooling inspiration coming! Subscribe to The Old Schoolhouse® Magazine, discounted for you in July, and homeschool all year long with quarterly print issues plus new BONUS digital content. https://www.theoldschoolhouse.com/product/the-old-schoolhouse-magazine-1-year-print-subscription/
---
Take your homeschool back to the basics, back to the Bible, and back to what matters most with the "Homeschooling: You Are Not Alone" Supplement from The Old Schoolhouse® Magazine. Learn. Discover. Be inspired. Download your FREE digital issue.
---
---
Congratulations to our May winner, Krysten Traylor from Louisville, KY!
Contest Corner
for the month of July
FAMTIMEbox: The Fruit of the Spirit & FAMTIMEbox: Adventuring with Paul
Family Time Training
http://www.famtime.com
My children love to learn; they love learning hands-on as much as they can. The FAMTIMEbox: The Fruit of the Spirit and FAMTIMEbox: Adventuring with Paul from Family Time Training made that happen during our family Bible time.
To use these boxes, Family Time Training recommends sitting down as a family once a week and working through the activity. Each box comes with a Family Time Training Resource, which is like a leader's guide or teacher's guide. This will have each activity that you will be working through laid out for you.
Both Family Time Training Resource books are similar to each other. They start with the big idea or teaching goal followed by the key Scripture for the activity. Next, they list the needed materials for the activity. The materials are in the box. They even have words in bold that the teacher/leader can use to read for the activity. We end with a memory verse for the week and a prayer.
Once again in this box, we learn these lessons with fun hands-on activities. My children take in so much more and retain so much more by getting their hands in and having fun with their lessons. The last lesson stood out to them where we learned about bad choices and why we should always make good choices to stay close to God.
My children call the FAMTIMEbox sets their Vacation Bible School in a box for at home. These sets are a fun way to bring the family together and dig deeper into your faith with fun activities. If your children like to get hands-on with their learning, I would highly recommend these fun boxes for a family Bible study.
---
Go to the contest page of our site where you can ENTER TO WIN one of these activity boxes. We will have two winners for this giveaway!
---
Freebies
Let's Go Geography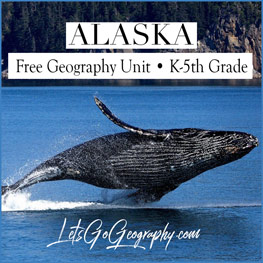 Your K–5th Grader will love learning geography with engaging videos and creative projects! Get the stand-alone Unit on the USA–Alaska from Let's Go Geography and discover what "hands-on" geography is all about. Each curriculum year introduces kids to almost thirty different countries around the globe, or pick and choose from almost ninety individual countries sold separately. Make geography the best part of your week with Let's Go Geography! Click here for the free lesson: www.letsgogeography.com/register/Guest
This free product and more are found in our 2022 Freebie Directory: TOS Freebie Directory – The Old Schoolhouse®
---
FREE E-Book!
Like a Refiner's Fire
Find more freebies at The Old Schoolhouse Homeschool Store: Freebies Archives – The Old Schoolhouse®
---
With the TOS Mobile App, search topics of interest spanning more than a decade, share articles, browse interactive content, and follow the links to hundreds of related resources. Each issue can also be downloaded and read offline.
---
Share this newsletter with a friend, and be sure to let those CONSIDERING homeschooling know about the enormous FREE info-pack which awaits them here: www.TryHomeschooling.com.
---
If you liked today's Homeschool Minute, please email the editors and tell us what part you liked most. It's a huge blessing to receive feedback!
Please add publisher@theoldschoolhouse.com to your email contacts so that our emails to you don't land in spam.