Choosing the Best Lapbook or Unit Study for Your Homeschool
July 21, 2021
Be sure to scroll to the bottom to enter the contest and see the freebies of the month!
---
Hey, Mama!
A Good Day for Spontaneity
Did you know that as the teacher of your homeschool, you can call a field trip anytime you want? An extended recess, too. Or do a unit study. Or have a few fun book days . . . when everyone simply sprawls out where they'd like and reads for enjoyment. If you choose, you can require that short book reports be written after each book is finished. Or, perhaps just have your students narrate back to you what they comprehended from those books.
You can also call a P.E. day – or a three-day camping trip – if you'd like. Sometimes it's good to put up the computer, books, and notebooks and head to the park for some running around and a little relaxation. Get some sunshine and Vitamin D for you and your little brood. Or take a picnic lunch, some workbooks or lapbooks, a musical instrument or two, and go find a big playground or a lakeside beach if you have one nearby. Hang out and do school there. Bring lots of water bottles; stay hydrated!
Looking for ideas on how to incorporate lapbooks and unit studies into your homeschool? Let these interviews and articles from The Old Schoolhouse® Magazine spark new ideas for your fall studies.
Making Education Fun: An Interview with the Co-creator of A Journey Through Learning by Kathleen Conway
Hands-On Math Helps Make the Grade! by Nancy Fileccia
And remember, Mama . . .
Your house is different from a pre-scheduled program where everyone is marching to the same drumbeat. Your children's schooling is uniquely theirs. They get to work for hours on that LEGO® or DUPLO® invention, and if they're really getting into it, you're likely not going to blow a whistle in their ear and tell them to stop so they can "do art" next or whatever else might be on the schedule.
The bell does not dictate your homeschool. You are not a slave to it. You're free and your kids are, too. Education should be a joyful adventure, and many times it should actually be spontaneous, as well.
Don't forget to LIVE your life during these homeschooling years; they fly by so fast. Just because school may have felt like a prison to you as a child (and I could tell you stories) does not mean it should even come close to resembling such a thing for your children, no matter what age they are. Enjoy playing and learning with them. Do it in freedom with a light heart. And Mama, I cannot stress how important CONVERSATIONS are. Lots and lots of heart talks. Don't skimp on the chats. Your children will remember.
Maybe today is a good day to take that field trip, start that unit study, or dive into that engaging lapbook. But first call a family huddle and talk it through. New memories, incoming!
~gena
---
Created by a homeschooling mom, My Teaching Library offers thousands of Print-n-Go lessons @ https://myteachinglibrary.com/
---
Raising Real Men
Hal & Melanie Young, RaisingRealMen.com
Adapting Lapbooks and Unit Studies to Fit Your Child
I remember a day years ago when I was excited to share a new curriculum with our kids. "First, boys," (our first six children were boys), "we'll color these pages to put on the front of our notebooks, so they'll look beautiful!"
I was heartbroken to hear, "Why?" and "I like it fine the way it is," and "Do we have to do this?"
How differently our daughters reacted when they came along! They just loved lapbooks, colorful things, and decorating their work.
The same curriculum doesn't work for every family, or even every child in a family. That's why you may need to adapt a resource to fit your children. That's okay; it's good even. You can save yourself some trouble and expense, though, by choosing what to buy with your kids in mind.
The most important thing to remember is that the point is learning, not doing every assignment or learning in a certain way.
Some kids love arts and crafts. They learn by making things.
Some kids love to learn through discussion – working it through verbally.
Some kids enjoy experiments, activities, and acting things out.
Some kids love to write (if they don't like handwriting, try dictation), processing by creating the written word.
When you are choosing unit studies or lapbooks, think about how learning takes place and how they will show what they've learned. There isn't any right or wrong here; it's just, "Does this look like something my family would enjoy?" or "Can I adapt this to suit our children?"
That was hard for me to understand in the beginning. I was terrified that they'd miss something important if I skipped a problem or didn't do a worksheet. It took getting a few children through elementary school to realize that we teach things over and over again. There's no need to worry! Protecting their love of learning is more important than following a curriculum exactly!
Learning should be enjoyable. Trust your gut. Choose what suits you. You're the expert on your family!
Your friends,
Hal & Melanie
Get our Reading Pack FREE here for great downloads, discounts, and reading lists!
---
Is your child struggling to read? Try 5 Free digital reading lessons from www.maloneymethod.com.
100,000 kids taught so far. Try it.
---
Danika Cooley
The Joy of Lapbooking
"You can have your kids make a lapbook about what they've read," my friend said over coffee. I stared at her an uncomfortably long time while searching the recesses of my brain for information on lapbooks. I came up blank.

My friend pulled out a folded file folder with mini-books, wheels, and timelines. It looked like the giant folded poster board presentations I'd made in school, only much smaller.

"It's a fun way for your kids to write about what they've learned," she explained. I smiled. Homeschoolers had exciting tools I'd never seen before.

Our family has since created lapbooks to record our studies in history, science, and Bible. We've also created mini-books and glued them right into our science notebooking journals. Lapbooking and notebooking are similar. Both tools allow our kids to narrate what they've learned in writing. This increases their comprehension, retention, and critical thinking skills. It also helps our kids with pre-writing skills like research and notetaking. We enjoyed combining the two to create unique notebooking journals.

Lapbooks can be a lot of fun for kids. For your scissors-averse kids, consider pre-cutting the mini-books. I've also found they are a wonderful way to keep records of what your child has learned. Your kids can look back through them and refresh their memories about their reading. For us moms, those tangible memories soon become precious as our kids move into adulthood. Lapbooks are easy to store, too. Just slide them into a magazine box and place the box on a bookshelf. They're accessible, yet neatly put away.

For the past three years, I've been writing topical Bible studies—unit studies, if you will—for elementary-age kids and combining those with lapbooking to create fun Bible study lapbooks. These are a great way to really dig into a biblical topic and explore it from several angles.

As homeschoolers, we have an exciting array of tools we can use to make learning fun for our kids. Lapbooking may just be the tool in your tool kit that your kids grow to love the most.
Danika Cooley is the author of Help Your Kids Learn and Love the Bible (Bethany House) and Bible Road Trip™, a three-year Bible survey for preschool to high school. She is an award-winning children's author with a new line of Christian history for 3rd to 5th graders (Who What Why Series, Christian Focus Publications) debuting in August. Grab your FREE 130-page Bible Study Tool Kit.
---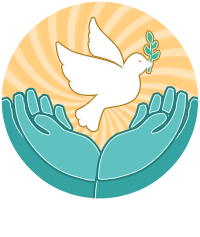 Pillar of Hope
Jodi Riddle – What Do You Expect?
There are several definitions of hope.
Here, we believe the hope of the world is Christ Himself. The Old Schoolhouse® delivers hope to the homeschooling community and families worldwide, corporately placing our hope in God as we raise a generation that will offer much hope to their communities and to their world.
There is also an eternal hope . . . a certain expectation. 1 Peter 1:3-4 says, "Blessed be the God and Father of our Lord Jesus Christ, which according to his abundant mercy hath begotten us again unto a lively hope by the resurrection of Jesus Christ from the dead, to an inheritance incorruptible, and undefiled, and that fadeth not away, reserved in Heaven for you."
There is also, for the homeschooling family, a hope that you choose the right things to educate your child. This hope is defined as a desire with an expectation of good. Start by choosing something that interests your child. Be creative and don't be afraid to think outside the box. Most of all, make lasting memories and have fun as you continue to educate your child knowing you are doing what God has called you to. You will only obtain what you set out to do. Expect to achieve and accomplish regardless of what you use to educate your children.
Jodi started her journey with TOS in April 2016 and serves as the Operations Manager. She and her husband, Duane, have been married over 30 years and have spent over 20 years in the ministry. Along with being a pastor's wife, she homeschooled her 3 (now grown) sons for 18 years and also taught in the private and public-school settings. Jodi enjoys teaching, playing the piano, and making cards. Her heart's desire is to serve others and use her gifts to glorify the Lord.
---
---
A division of The Old Schoolhouse®
---
---
The Old Schoolhouse® Magazine is now available for FREE online! Click the graphic to read it cover to cover!
Download the free mobile apps at www.TOSApps.com.
Get the print issue here.
VIEW BACK ISSUES: Go here to access all back issues.
---
---
---
---
---
Congratulations to Sunny Simons from Mesa, Colorado, who won our May giveaway!
Contest Corner
for the month of July
The PHONICS Road Level One Curriculum Set
Schola Publications Inc
This is a fantastic phonics program. The author, Barbara Beers, knows what she is doing. It is very step-by-step, and she explains exactly how to teach not only phonics but also spelling.
This program has many features to it, and it's very parent- and child-friendly. In the beginning, it may look a bit overwhelming because there are so many resources included; however, I've found it is best to read over the parent materials, watch the beginning videos, then dive right in. I am incredibly pleased with how easy it is for me to use with my two middle children.
The books included for the early reader include a very neat feature. They do not have pictures. Instead, they have places for the child to draw their own pictures to match the story! I think this makes the books a little more special to the child. It also helps them learn to pay close attention to details they might otherwise not catch.
This is an excellent program for teaching phonics, and it has the added benefit that all the materials can be reused for multiple children. This makes it very cost-effective for families!
---
This is part of a review for the The PHONICS Road Level One Curriculum Set. Read the full review on our site with much more information about using this in your homeschool.
Go to the contest page of our site where you can ENTER TO WIN the The PHONICS Road Level One Curriculum Set.
---
Freebies
Homeschool Court
Try out a mock trial case for free! Homeschool Court's resources explain our judicial branch in detail and are perfect for a mock trial, government, or civics class (grades 4+). Go here, and use coupon code TOSWint20 to receive 100% OFF the Teacher Case Summary: Dog Bite at the Dog Show (digital)! (Value: $9.99.) Includes all the student materials in grayscale, along with ideas to help students prepare, jury instructions, and the outcome of the actual case on which the mock trial is based.
You can find this and other freebies in our Annual Freebie Directory at
https://www.theoldschoolhouse.com/tos-freebie-directory/
---
FREE e-book!
Take Cover! We Have an Enemy
As Christians and homeschoolers, what kinds of wars are we fighting and why do we fight them? Be encouraged about what we face as Christians and homeschoolers. Deb Wuehler addresses the wars that are of particular concern to us:
War Among Ourselves
The Good Fight of Faith
The War for Our Children
Discover what is really at the center of contention and find encouragement in truth.
www.theoldschoolhouse.com/product/take-cover-we-have-an-enemy
---
FREE Magazine App! Read each issue on your computer or your smart device!
Get yours free at www.TOSApps.com.
---
Share this newsletter with a friend, and be sure to let those CONSIDERING homeschooling know about the enormous FREE info-pack which awaits them here: www.TryHomeschooling.com.
---
If you liked today's Homeschool Minute, please email the editors and tell us what part you liked most. It's a huge blessing to receive feedback!
Please add publisher@theoldschoolhouse.com to your email contacts so that our emails to you don't land in spam.