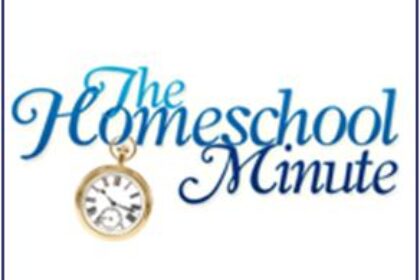 Homeschool Choices that Won't Break the Bank
January 26, 2022
---
Mercy Every Minute
Deborah Wuehler, TOS Senior Editor
Success Doesn't Take More Money
In these uncertain economic times, many of us wonder what the future holds for us and our children. An uncertain future means we need to make certain difficult financial decisions in the present. How much do we spend on groceries, curriculum, or clothing? We begin to make plans to cut back where we can as we tighten our money belts.
While we are making our frugal plans, we should remember from whence we came, and to where we are going. Looking back, we see many hard times of uncertainty or depression within only a few generations. For those who didn't know the God who provides, they were times of great fear and despair. For those who knew their great God, they were times of proving His faithfulness. He is the same God Who will be faithful to provide for our own daily bread, no matter the season we are in.
God will also give us what we truly need to obey Him in educating our children at home. Unlike the government school system, you don't need to pour more money into education to achieve a better outcome. In fact, it matters little how much money was spent on a homeschooled child's education. Even with the smallest amount of money spent, homeschoolers succeed academically. The one-on-one safe, comfortable tutoring environment of home education is what makes it successful. From spending barely anything to spending a great deal, parents teaching their own children in their own home remain successful.
Here are some articles from The Old Schoolhouse® Magazine that reinforce this.
Homeschooling on Faith and a Budget by Christy Acre
Homeschooling on a Budget: Excellence Without the Extra Cost by Joy Kita
Homeschooling has been, and is still, the wisest choice. No matter what the cost, it will be the best investment you've ever made. God wants us to invest not only in His children, but in His Kingdom where neither rust can corrupt nor thieves steal. Investing in God's Kingdom will reap eternal dividends which can never be taken away.
Looking back, we see God's faithfulness; looking forward we trust in His provision. Looking up, we glory in His Majesty.
If you are still deciding what to do with your children this next year, don't worry about the expense, worry about your children, and bring them Home. Where They Belong.
He will be with you and will help you.
"Let your conversation be without covetousness; and be content with such things as ye have: for he hath said, I will never leave thee, nor forsake thee. So that we may boldly say, The Lord is my helper, and I will not fear what man shall do unto me." Hebrews 13:5-6
~Deborah
Here is one of the first free eBooks I wrote with Ruth Beechick on the subject of Hunger and The Great Depression. You will learn a little about resourceful times during the Great Depression and find out where true hunger is satisfied. Get yours free here: Eyewitness History: Hunger and the Great Depression – The Old Schoolhouse®.
---
Jump start your teen's vocabulary with an open-and-go, computer-based program unlocking meanings of over 50,000 words. Download a free sample under MORPHEMES at https://readytoteach.com/morphemes/.
---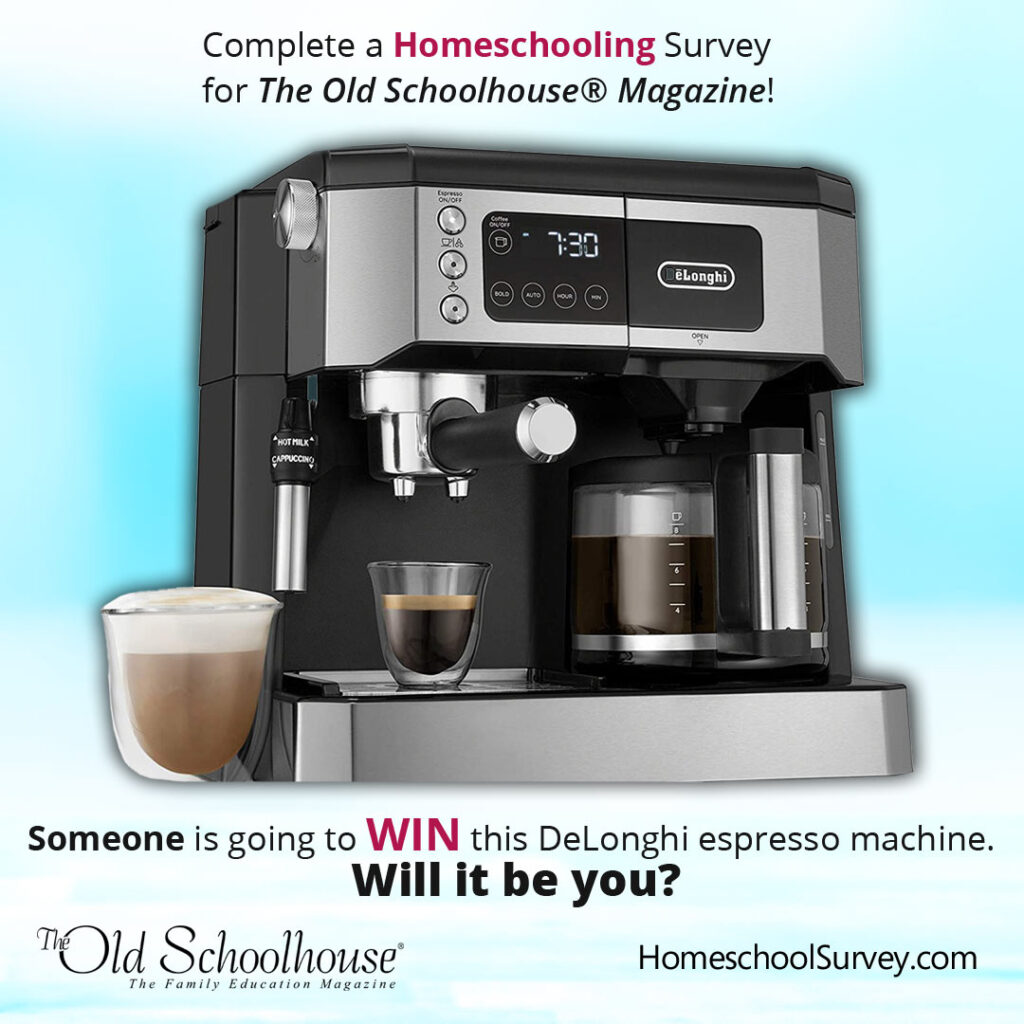 Homeschool Survey!
Take part in the most recent homeschooling survey conducted by The Old Schoolhouse® for a chance to win a De'Longhi All-in-One Combination Coffee Maker and Espresso Machine (US only). All participants also receive a gift worth over $200!
---
Todd Wilson
A Penny Saved Makes for a Happy Husband
To preface what I'm about to say, let me state right up front that if I were talking to your husband, I'd tell him to spend the necessary money to get you the best homeschooling tools available. All men know that good tools make a job easier and that shoddy tools make a job harder.
But I'm talking to you and not your husband, and wives tend to be the spending side of their homeschool. My advice is not really a budgeting method as much as an overall philosophy-ish-thing. From a husband's vantage point, homeschooling equals a money-sucking black hole leading to poverty and despair. OK, so maybe that's a little over dramatic, but I often hear moms say, "Oh, I shouldn't spend this much" or "My husband will kill me for buying this, but oh well, I'm going to buy it anyway."
I'm telling you, Mom, that's a good way to place your husband on the defensive and possibly even antagonistic toward homeschooling.
So, if you want Papa to be happy, talk about what you'd like to purchase with him . . . and then spend a little less. Your man will think you're awesome and more than likely, he'll even suggest you spend a little more.
That's all the financial advice that this financially challenged man has to offer.
Be Real,
Todd
---
ILumened Academy offers affordable, accredited, biblically-immersed education for 1st-12th grades. Individual courses available. Learn more at www.ilumened.org or 540-200-8388
---
Beth Mora
You'll Miss the Gems of Homeschooling if You Break the Bank
Homeschooling gadgets and gizmos can impede your homeschooling journey and drain your bank account. The latest and greatest must-have homeschooling whatnots can distract you from the very heart and purpose of homeschooling. If you're in the position of having a limited homeschool budget, count yourself blessed. Less money to spend gave our family the gift to discover the real gems of homeschooling.
The gift of reading whole books without textbooks:
A simple library card and our children's interest unlocked a depth of education that was unparalleled. We had ample time to read together and for our children to read by themselves.
The gift of writing with the writing process:
Let's face it, writing takes time, and most don't give it the priority it deserves. The writing process is simple, with nine steps that all writers follow: brainstorm, make a list, webbing, first rough draft, first input on content, second rough draft, finishing with spelling and grammar corrections, final re-copy, and publish. Our children learned to write (or to dictate) stories early and often, and they learned to write well.
The gift of mathematics without worksheets:
We chose a grade-appropriate math text, ditched the worksheets, and gave our students paper and pencil to work on the problems. They drew their own examples and made their own math notebook. This was real learning!
The gift of outdoors with a fully loaded science lab:
The real world triumphs over superficial blips of textual scientific information. Instead, we immersed our children into God's world to explore, draw, and record the details of personal discovery.
The gift of family doing life without distractions:
We engaged in learning the duties of life: things like cooking, cleaning, childcare, personal finance, developing a solid work ethic, car care, and household repairs, to mention a few. These skills built confidence in our children.
The gift of discipleship:
Guiding our children through the richness of God's Word is the greatest gift of all. The gems of homeschooling are precious gems, and they don't break the bank! Limited funds can open a treasure of real learning.
About the author
Beth Mora, creator/teacher-on-camera for Here to Help Learning's Homeschool Writing Program (grades 1-6) and homeschool conference and women's events speaker, loves to blog at Home to Home. She serves up HTHL's Writing Tip of the Week for those teaching their kiddos to write.
---
Pillar of Future
Dan Beasley – Freedom: A Firm Foundation for the Future
"I like the dreams of the future better than the history of the past." These words were penned by Thomas Jefferson in a letter to his friend and fellow founding father John Adams. Jefferson and Adams were both advocates for liberty, and they knew that the freedom for which they advocated was a firm and necessary foundation for a future of flourishing in the new United States of America.
Indeed, it is also a necessary ingredient to continued flourishing within homeschooling. As homeschooling parents, you regularly experience the benefits of liberty when you organize an educational plan for each of your children. As we turn the page on 2021 and focus on what 2022 has in store, I am reminded of this reality. In 2021, the role of parents in education was an important topic of discussion and debate in many spheres of political and policy discourse, and it will no doubt continue to be a topic of utmost importance into the future.
To ensure children have the best opportunity to flourish, we must empower parents by embracing liberty in education, so that our dreams for the future can become a reality for the next generation.
About the author
As an HSLDA staff attorney, Dan assists individual homeschooling families and advocates for homeschool freedom in the courts, legislature, and court of public opinion. Dan is also a homeschool graduate and homeschooling dad of four.
---
Last Chance!
Important Announcement: There will be a price increase on all SchoolhouseTeachers.com membership levels in February. This is your last chance to save over 65% off the new pricing of $269.97/yr on the Ultimate Annual Membership. Sign up today for only $175.50/yr with code: FRESHSTART and receive a complimentary tote in the mail. New courses and content will also be added throughout 2022 such as Korean, Calculus, Psychology, and an updated Microsoft Word course. These are a few of the new courses being added to the 400+ courses that your homeschoolers can take at SchoolhouseTeachers.com. You can read what others are saying about their experience using SchoolhouseTeachers.com in their homeschool. Join the community today!
This deal is offered to new members only. Totes are US only and publisher's choice. Sorry, no refunds.
---
---
---
---
The Old Schoolhouse® Magazine is now available for FREE online! Click the graphic to read it cover to cover!
Download the free mobile apps at www.TOSApps.com.
Get the print issue here.
VIEW BACK ISSUES: Go here to access all back issues.
---
Get fresh homeschool inspiration all year long with The Old Schoolhouse® Magazine. Subscribe and save during our presale at http://homeschool-store.com/ and start with the Spring issue. It's bursting with nature studies and topics like middle school math, becoming a fine writer, the Charlotte Mason method, wars of history, and raising a lawyer; PLUS a photo essay on how to create an inviting schoolroom.
---
---
Congratulations to Jenny Underwood from Missouri who won our November giveaway!
Contest Corner
for the month of January
STEAM Lab for Kids: 52 Creative Hands-On Projects for Exploring Science, Technology, Engineering, Art, and Math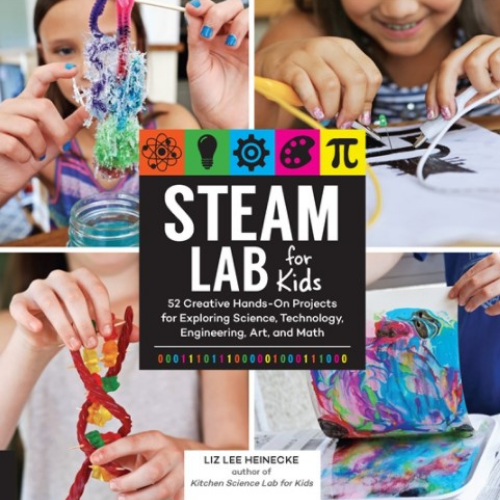 My kids crave science and are always eager to "make something explode" or get messy by creating masterpieces out of bits and pieces of whatever they find lying around. This book makes science fun, and it makes it easy for moms to ensure that lessons get done! After all, the best kind of curriculum is the one that is used, right?
I can tell you your child will love each and every one of the activities in this book. Each of the open-ended labs within the book are designed to show you that the deeper you look into the art, the more math and engineering aspects you will find too. With projects ranging from tie-dyed fidget spinners to rubber band shooters, there is a project for every child that can light the fire in learning.
I really appreciate that each lab includes a complete materials list with clear step-by-step photographic directions for the entire scientific process. There are also detailed pictures of the finished samples as well. And the best part is there is no right or wrong answer, per se, so the labs can be completed over and over again with different results. The pages in the book are made with a thick, glossy paper so they can withstand an occasional splash or spill without ruining the book.
---
Read the full review on our site from a mom with lots of details about using this book with her children.
Go to the contest page of our site where you can ENTER TO WIN the book STEAM Lab for Kids.
---
Freebies
Basic Skills Assessment & Educational Services, www.basicskills.net
Basic Skills Essential Learning Objectives is a concise, easy-to-use checklist of learning objectives. Five instructors whose teaching experience ranged from kindergarten through college collaborated together to identify what they considered to be the essential skills of language arts and math. Organized by grade level, parents may check the progress their student is making using a set criteria, which is not coded to any specific curriculum. Go to www.basicskills.net and click the gray button at the bottom of our home page to receive this helpful eBook!
This free product and more are found in our 2022 Freebie Directory: TOS Freebie Directory – The Old Schoolhouse®
---
FREE e-book!
Is Your Homeschool Ready to Collapse?
Strengthen your convictions, lay your foundation, and add pillars of strength as you read the WeE-book™ Is Your Homeschool Ready to Collapse? By Deborah Wuehler. This author asked five of her children (ages 4–16) this question: "Why do you believe we are homeschooling?" Their enlightening answers were quite revealing and line up with God's Word forming these Pillars of Strength. In the pages of this WeE-book™, you'll find encouragement, wisdom, and inspiration that you won't want to miss.
Find more freebies at The Old Schoolhouse Homeschool Store: Freebies Archives – The Old Schoolhouse®
---
With the TOS Mobile App, search topics of interest spanning more than a decade, share articles, browse interactive content, and follow the links to hundreds of related resources. Each issue can also be downloaded and read offline.
---
Share this newsletter with a friend, and be sure to let those CONSIDERING homeschooling know about the enormous FREE info-pack which awaits them here: www.TryHomeschooling.com.
---
If you liked today's Homeschool Minute, please email the editors and tell us what part you liked most. It's a huge blessing to receive feedback!
Please add publisher@theoldschoolhouse.com to your email contacts so that our emails to you don't land in spam.