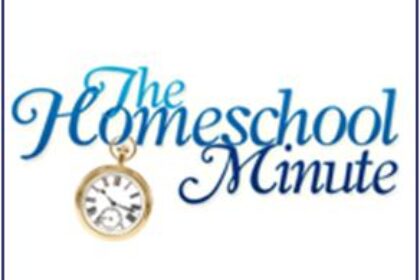 What to Do When Mom is Exhausted
April 6, 2022
Be sure to scroll to the bottom to enter the contest and see the freebies of the month!
---
Mercy Every Minute
Deborah Wuehler, TOS Senior Editor
Getting out of the Slump
How do I get out of this slump? I've lost the joy I once had. I've been so tired and worn out physically; I'm hungry spiritually; and things are frustrating or nagging me. Let's look at these areas:
TIRED?
Take naps with the little ones. Get to bed at a reasonable time. Make sure phone use ends an hour before bed, or your mind will stay awake processing all that information before it can shut down. Go for a walk with the kids. Catch up on reading while you rest (free magazine app at TOSApps.com).
FRUSTRATED?
Clear your mind by writing down what's nagging you. Take care of one item a day. Delegate. Take a day off to get things back in order. A little bit of daily organizing keeps things from piling up. If it's too late, tackle the piles twenty minutes a day.
Are your children regularly disobeying or causing strife? Consistent daily training (not yelling or berating) goes a long way towards peace. Make "rule and reward" cards together and post them.
HUNGRY?
Cut out the bad carbs and eat more protein and veggies. Your body and mind will wake up. Most importantly, eat Godly bread every day. Find a prominent spot in the house to place a verse and meditate on it all day long. His Word satisfies like nothing else.
For example, let's meditate on the following verse:
You will show me the path of life; In Your presence is fullness of joy; At Your right hand are pleasures forevermore. Psalms 16:11
1. You will show me the path of life: If I am lacking direction, I have probably begun to walk my own path. Only God is able show me the path for my life. I can read books or blogs, talk to friends, and purchase the right curriculum, but ultimately it is God alone who will show us His path.
2. In Your presence is fullness of joy: Nothing and no one else can bring me joy. I can look to other things or people but will only find it in the presence of the Lord. I can look for joy in material wealth, physical healing, close relationships, dreams fulfilled, or just the lack of chaos. But I will never find fullness until I am in His presence. It's not about what comes to my life or leaves my life in order to have joy. It's all about being in the presence of God and the presence of God in me!
3. At Your right hand are pleasures forevermore: I tend to seek pleasure away from closeness with God. I am prone to wander and look to earthly things or people. It is found at the right hand of God: very close to Him. A wandering heart will only find pain and loneliness and confusion. He is our pleasure in this life.
There's no place I would rather be, and I will bring my kids there with me as I keep them Home. Where They Belong.
~Deborah
For more ideas on how to homeschool through exhaustion, check out these articles from The Old Schoolhouse® Magazine
Under Pressure: Peace for the Driven Homeschool Parent by Jeannie Fulbright
What To Do When You Are Nice and Crispy by Mary Hood Ph.D.
Saving the Shrinking Flame by Naomi Musch
---
Have fun and boost your child's learning. Massive discounts for Old Schoolhouse readers: Math, Word Skills, Typing and Reading for learners aged 5 – 15+ www.edalive.com
---
Todd Wilson
Fight Exhaustion by Attending a Convention
Feeling tired and overwhelmed? Have you forgotten why you homeschool? Has your smile disappeared and your get up and go gotten up and gone?! Then you need to go to a homeschool convention—a live, in-person, event filled with homeschool moms and dads.
I don't know if you've ever been to a big homeschool convention, but if you haven't, you've missed out on a great resource. I know for some homeschool moms, it's better than going to Disney World.
Not only can you get hands-on time with just about every kind of homeschool material imaginable and get pumped up by great speakers, but you get to rub shoulders with hundreds or even thousands of homeschoolers.
Some veteran homeschoolers state, "Yeah, but I don't need that anymore."
Baloney!! You sure do. In fact, you may need it even more. And even if you didn't, there might be some homeschooler there who NEEDS YOU. I can't tell you how many times my wife has been encouraged by another mother who happened to be in the nursing mother's room, sitting at a concessions table, or standing in the same booth as my wife.
So GO!!!! Find a babysitter, and go!! I haven't even talked about the possibility of some much-needed 'date-time' with your spouse. Which reminds me, Dad, you need to take the lead and insist that you and your wife attend an upcoming convention.
By the way, if I happen to be at your convention, make sure you stop by and say, "Hey."
Be real,
Todd
Need more convincing? Check out the classic homeschool book Lies Homeschooling Moms Believe. You'll be glad you did.
About the author
Todd Wilson is a husband, dad, grandpa, writer, homeschool conference speaker, and former pastor. Todd's humor and down to earth realness have made him a favorite speaker all across the country and a guest on Focus on the Family. As founder of The Familyman and The Smiling Homeschooler, his passion and mission are to remind moms and dads of what's most important through weekly emails, podcasts, seminars, and books that encourage parents. Todd, and his wife Debbie, homeschool four of their eight children (the other four are homeschool graduates) in northern Indiana and travel America in the Familyman Mobile. You can read more at www.familymanweb.com.
---
Learning to write should be immersive—stories are! Discover imaginative Language Arts on video for grades 6–12 at ClearWaterPress.com. Every course is a creative project!
---
Diane Heeney
Tired? Let the Lord Be Your Strength
So much of life feels like standing on the beach and feeling the sand pull out from under your feet as the tide recedes. Whenever I have tried to rely upon myself, God brings about situations and circumstances which remind me of my precarious foundation, my weakness … and He attempts to coax me once again to embrace it and find in it the real strength I'd been seeking all along.
Something I'm learning is that a strong woman is one who understands that she isn't. She came to grips with that a long time ago (and continues to reconcile herself to it daily). And she stopped trying to be it all, do it all, have all the stuff, and accomplish all the admirable goals.
Sometimes it is strong to say no, strong to take a nap, strong to ask for help, and it's stronger to throw chicken nuggets and frozen fries in the oven and be present, than to create that Pinterest-y masterpiece of a meal with no lingering memories to accompany it.
Strength is found in the quiet embracing of new mercies every morning, because seizing the day seems to be elusive … sort of like a weird game of Whack-a-Mole.
Strength is found in the fresh hope of forgiveness and the realization that God's superabundance of grace—and the luxury with which it is bestowed upon us every day—will never, ever be exhausted.
All of these things I've mentioned are God's ideas, not mine, which leads me to conclude that strength comes from spending time in His word, allowing the Spirit to reorder my thinking so that I'm not leaning on my own very limited, selfishly-skewed understanding. I think I'll go do some more of that. Reading, that is.
About the author
Diane Heeney is a graduate of Bob Jones University, where she served on faculty for ten years. She has been Assistant to the Director of Advertising Sales at The Old Schoolhouse® Magazine since 2016. She's homeschooled her three children over the course of the past 18 years, having graduated their two oldest. Diane, her husband Patrick, and their youngest child, Katie, reside in eastern Wyoming.
---
LeapStart® Learning Success Bundle features touch-and-talk pages with educational games, puzzles, challenges and more. Kids advance through levels at their own pace! https://www.leapfrog.com/en-us/products/reading-family
---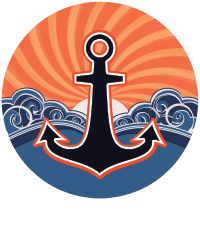 Pillar of Faith
Jodi Riddle – He Will Give You Rest
Galatians 6:9 "And let us not be weary in well doing: for in due season we shall reap, if we faint not."
Some days we get exhausted from the day-to-day work we do. Sometimes it is our own fault, and sometimes it's just the way things are. Most of us wear many hats throughout the course of a week, or even a day: wife, mom, daughter, neighbor, nurse, chef, maid, taxi driver, referee, and encourager. Just reading the list can make one weary.
Jesus, however, gave us the remedy. He said in Matthew 11:28, "Come unto me, all ye that labour and are heavy laden, and I will give you rest." Do you start your day going to the power source? Do you plug yourself into the charger God provides? He has given us His Word and promises to commune with us if just take the time to go to Him. Some may think they just can't afford to spare any time reading their Bible or praying. But it's quite the opposite. You can't afford not to. He is your energy source. Put your faith in Him. He will give you rest.
About the author
Jodi started her journey with TOS in April 2016 and serves as the Operations Manager. She and her husband, Duane, have been married over 30 years and have spent over 20 years in the ministry. Along with being a pastor's wife, she homeschooled her 3 (now grown) sons for 18 years and also taught in the private and public-school settings. Jodi enjoys teaching, playing the piano, and making cards. Her heart's desire is to serve others and use her gifts to glorify the Lord.
---
Look What's Happening in Massachusetts:
April 21–23, 2022
MassHOPE 2022 Homeschool Convention
Sturbridge Host Hotel & Conference Center
Sturbridge, Massachusetts
Meet two familiar faces from The Old Schoolhouse® Magazine: Gena Suarez, Publisher, and Deborah Wuehler, Senior Editor. Gena began publishing The Old Schoolhouse® Magazine over twenty years ago. Her "Hey, Mama!" articles have blessed many homeschooling mamas through the years. Deborah's passion is to encourage homeschool families to keep their focus on Christ and His Word, and to let them know they are making the best educational choice possible when they choose to keep their children Home Where They Belong. Take in Deborah's workshops in Massachusetts including:
Why Homeschool?
The Cost of NOT Homeschooling
Why The Teacher Should be YOU!
Homeschooling through Hardship
Homeschooling the Rebel
https://masshope.org/convention/
---
Register your young learners for SchoolhouseTeachers.com's fun-filled Storytime and Show-and-Tell on April 14, 2022, at 12:30 p.m. ET! The Old Schoolhouse® staff will share a story with you and your preschoolers through early elementary students. Your child is invited to share one picture, toy, book, or other item during the sharing time following the story. Sign up for this free members-only Zoom event from the Activity Calendar tab in your Member Dashboard.
---
SchoolhouseTeachers.com Corner
Did you know?
Every class is INCLUDED for ultimate members!
No limits.
On those days when you just need a break, it's time to pull out the videos. As a SchoolhouseTeachers.com member, you have access to the SchoolhouseTeachers.com video library where you can choose from 450+ videos across several academic areas, as well as kids' entertainment, marriage and parenting, apologetics, Bible study, and holidays. All of this can be found in one place, and there's no need for you to have to search and wonder if the content is appropriate for your children.
---
---
Read this article
in the spring issue of
The Old Schoolhouse® Magazine.
---
Discover deals & discounts for homeschoolers inside The Old Schoolhouse® Magazine. Inspiring articles + ads that connect you to products for the homeschool life. TOSApps.com or www.TOSMagazine.com.
---
Which article will you pick first? We've packed the Summer 2022 issue of The Old Schoolhouse® Magazine full of features you're sure to love. PLUS, it's overflowing with content to meet the needs of a new generation of homeschooling families. Subscribe and discover our newly enhanced magazine format giving you additional digital content for the first time ever.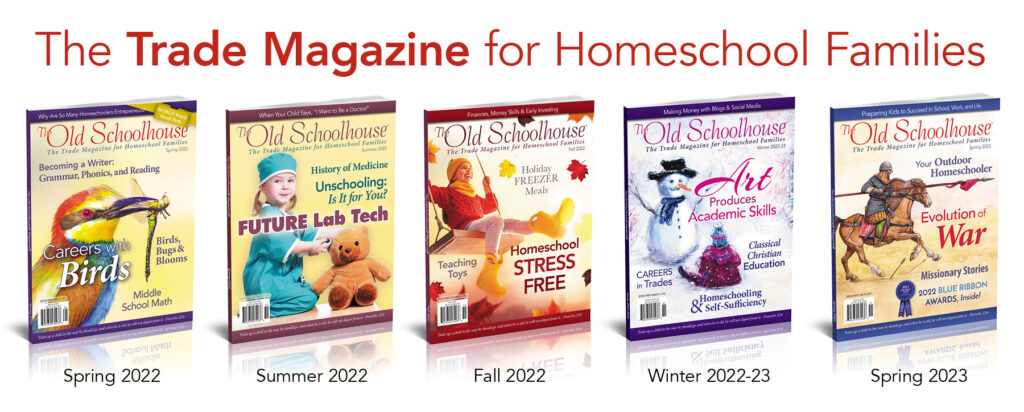 ---
---
Congratulations to Patricia Leverknight from Boswell, PA who won our February giveaway!
Contest Corner
for the month of April
Bible Memory App PRO
As Christian homeschoolers, we want to infuse our hearts and the hearts of our children with Scripture. We do this by memorizing Bible verses. The Bible Memory App PRO from BibleMemory.com makes it easy!
The Bible Memory App – Bible Memory PRO incorporates Kinesthetic Memory, Visual Memory, and Audio Memory. Both the free version and PRO version use the three-step Kinesthetic process for memorization.
The first step is Type It. The Bible Memory App includes three options for Typing Mode. The first option is typing the first letter of each word. The second option is Type Everything Speed, and the third option is Type Everything Accuracy. In this step, all the words are visible. This is because you are learning by typing. Other typing options include choices for the verse reference and punctuation.
The second step is Memorize. Again, you'll type the verse, but some words will be missing. Each time you practice, the app will change which words are visible and missing.
In the final step Master, all the words are missing, and you must type the entire verse (or the first letter of every word in the verse).
Each Pro Account allows you to add up to three more accounts so you can memorize Bible verses as a family! In addition, you can start or join a group to work together on your memorizing goals. The Bible Memory App PRO is a fun and easy way to memorize Bible verses.
---
Read more on our site along with 30+ reviews from other homeschool moms.
Go to the contest page of our site where you can ENTER TO WIN a lifetime access to Bible Memory App PRO.
---
Freebies
Daily Grammar Publishing
DGP Publishing Language Arts is excited to offer TWO freebies! First, get a set of printable, hands-on reading comprehension activities for elementary students. Your free PDF includes written instructions, an instructional video, and three different activity pages. The second freebie is for high school students: a video lesson with great tips for writing college application essays and scholarship essays. If your high schooler isn't heading for college, these tips are useful for other types of writing as well! Enjoy both freebies without signing up for anything or providing personal information.
This free product and more are found in our 2022 Freebie Directory: TOS Freebie Directory – The Old Schoolhouse®
---
FREE Expo Recording!
May 2010 Schoolhouse Expo sessions by Deb Wuehler
Deborah Wuehler invites you to experience the mercy of God, which is new every minute. As a busy homeschool mom, Deborah knows that we all need that mercy minute by minute! Three full sessions of encouragement straight from God's Word and Deborah's heart, right to your home! Deborah is senior editor of TOS Magazine and shared these three inspiring sessions during the May 2010 Schoolhouse Expo. Listen in as Deborah shares her need for grace and peace in her heart and home, and how God supplies those needs. Deborah shares how to desire the Word of God when desire has ceased, and you can also follow Deborah as she takes you by the hand and shows you "Who Your God Says He Is."
Find more freebies at The Old Schoolhouse Homeschool Store: Freebies Archives – The Old Schoolhouse®
---
With the TOS Mobile App, search topics of interest spanning more than a decade, share articles, browse interactive content, and follow the links to hundreds of related resources. Each issue can also be downloaded and read offline.
---
Share this newsletter with a friend, and be sure to let those CONSIDERING homeschooling know about the enormous FREE info-pack which awaits them here: www.TryHomeschooling.com.
---
If you liked today's Homeschool Minute, please email the editors and tell us what part you liked most. It's a huge blessing to receive feedback!
Please add publisher@theoldschoolhouse.com to your email contacts so that our emails to you don't land in spam.