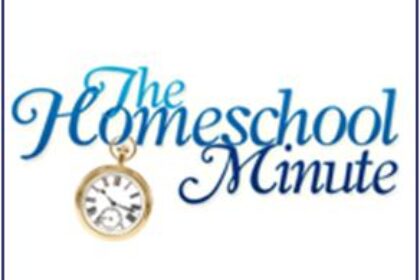 Guiding Your Grad's Career Pathway
April 27, 2022
Be sure to scroll to the bottom to enter the contest and see the freebies of the month!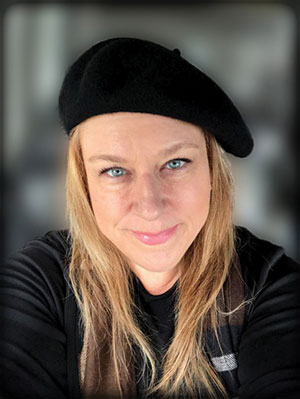 Hey, Mama!
Guiding Your Children with Purpose and Vision
Hey, Mama!
Do you have a child who despises correction? No matter how many heart-to-heart talks you have, you get the cold stare. The glazed-over eyes. The immediate defense mode. Mama, you are not alone.
Our children are so much like we are! Think about the hard lessons in life we have had to endure before we finally "got it." Yet the Lord is a good, good Father. He chastens His own. The Proverbs are full of admonishments to pursue good character, to love wisdom, and to realize how valuable those are in this life.
A fool, as we know, despises correction. He hates reprimand. He will avoid it, and even lie to get out of it. Defending self, the foolish heart resists being stretched into Christ's likeness. He is content to remain a fool. The wide road is pleasant for him. He saunters lazily down it, oblivious to what is to come.
But we don't want to raise fools. We want our children to grow in wisdom as they mature. We want them to graduate from our homeschools (and home) with a purpose and a vision. Are they looking at college? A trade career? The military? Help them find their path. But get their character straight first by bathing them in God's word. Hide it in their hearts. Pray with them and for them. Discipline them as the Bible commands. And teach them to seek God's will for their lives. Relationship is so important during these formative years. This is why we keep them HOME: Discipleship first.
As for future career pathways, these articles from The Old Schoolhouse® Magazine might also help:
Exploring Careers by Jeff Ober
Finding Your Passion by Exploring Career Options by Matthew Billings
Helping Your Teen Explore Career Options: An Interview with Carol Topp by Leigh Morrison
God's Word reminds us, "I have no greater joy than to hear that my children walk in truth" (3 John 1:4).
See the above verse, Mama? We are going to have seasons in our children's upbringing that are harder than others. Count on it. There is no such thing as the perfect child. And like our great God and Savior, we must be like Him, chastening our children as well when they do wrong. We love them! We cannot ignore or wink at their sin, or they will never learn His ways under our care.
The goal is that their hearts be pricked by the Holy Spirit, in part because their parents have been faithful to teach them the ways of the Narrow Road. Rescue them from that wide road early on, to the best of your ability. In our obedience to the Lord to do so, we may someday experience that verse I just mentioned, the one about NO GREATER JOY. The greatest joy. To know that kind of relief, that pure joy. Mama, keep praying; keep the bar high; stay vigilant. And please—keep your kids home where they belong.
Kids have foolishness already bound up in their hearts, just like we do, because of our fallen nature. The flesh is always warring against what God wants. Until Christ comes back, this is how it is. Eternity will be so different, and I long for it! Oh, to be with the Lord and our true Family in Christ. Forever!
We teach His ways, now. We can obey His Word, with the help of the Holy Spirit. We can make good choices. We can pray. We can recognize we still have much to learn, and the starting point in this life is to teach our children to listen to their parents and to accept correction, with joy! That is the objective. Make it the requirement.
I think all of us are wise in our own eyes to a certain extent. That's why we need our Savior. And it's why we have the Holy Spirit, who encourages us to do right, convicting us of sin. Let's cultivate soft hearts in our children, so they are able to hear correction and learn to run towards wisdom. Do it while they are tender. Waiting may result in deep heartache. Walk in Him, Mama, modeling His ways to your watching children. As for now, His hand is on your head today.
"Brethren, we are never so weak, as when we feel strongest—and never so foolish, as when we dream that we are wise."

Charles Spurgeon
-gena
---
Northwest University offers a Christ-centered experience built on biblical values. NU prepares your students for this life. And the next. Visit https://www.northwestu.edu to learn more.
---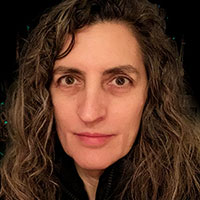 Stacy Farrell
Guide Your Grad with GPS
We can't guide unless we are first guided.
When I say "GPS," I don't mean the kind that screams, "recalculating!" every time you miss your exit.
I mean that Still Small Voice that lovingly directs our steps. I've heard it referred to as God's Positioning System (GPS).
As we look at how you can best counsel your graduate, remember: you are not doing this alone.
First things first.
Have you equipped your child to stand firm for truth?
Did you teach critical thinking from a Biblical worldview?
Your children's worldly careers will be over in a few short decades, but their eternity will stretch on. Have you helped them cultivate an eye for eternity?
If so, then you've laid a solid foundation, dear Momma.
If you wish you'd done more . . .
First, receive grace, and trust the Lord.
Second, realize it's not too late to gift them training in critical thinking from a Biblical worldview.
What's next?
Career selection is a big decision. Sometimes the best place to start is by "being a student of your students."
Help them identify their God-given talents and natural abilities.
Encourage them to consider the kind of life they want to live and the boundaries they want set around their careers.
Remind them that life is more than just work.
Connect them with people who work in the fields they are considering. (There's nothing like a little hands-on experience to get a taste for what a career is like.)
Present them with alternative opportunities like apprenticeships, where your children can earn as they learn.
Contrary to what educators would have us believe, a traditional college degree is non-essential.
Resting in the quiet place.
Graduation produces mixed emotions. If your thoughts are racing with questions like:
What if my children miss their calling in life?
What if they can't get a good job in this economy?
What if they make the wrong decision?
Rest at the feet of the only One who loves your child more than you do.
And as you guide your graduates, remember: it is the Lord who ultimately guides their steps.
His love,
Stacy
P.S. – Equip your students to write skillfully, think critically, and speak clearly as they explore the history of ideas—from a Biblical worldview—with Philosophy Adventure.
About the author
Surprised by Jesus, Stacy went from an unmarried, childless, 30-something career woman to a Christ-following wife of more than twenty-eight years with two sons she homeschooled K-12. She battled fear and overwhelm, but survived and thrived. Author of more than ten books—including the award-winning Philosophy Adventure—she loves to equip and encourage homeschool families. Visit her at HomeschoolAdventure.com
---
Easily learn computer programming. Create colorful graphics and a game! Includes video solutions and email support. Limited time – 10% off until May 31st with code TOS-EARLYBIRD. https://www.homeschoolcode.academy
---
https://www.homehighschoolhelp.com
Help Your Child Follow God's Calling
The Lord is clearly involved in each child's career path. Jeremiah 29:11 says, "I know the plans I have for you," declares the LORD, "plans to prosper you and not to harm you, plans to give you hope and a future." This is not a promise of an easy life, free of suffering. However, we aren't capable of messing up God's plans for our child. We can't thwart God's ultimate authority. We can rest easy in that hope, knowing that God will be with our children in their future.
In the day-to-day grind of homeschooling, guiding your child's career path is aiming at a moving target. The average person changes careers five to seven times, and may have ten jobs or more in their lifetime. For those going to college, 80 percent will change their major once, and the average student changes their major three or more times. Children (and adults) change their mind often. Think about your friends – have they had other jobs? Perhaps they are homeschooling moms now, but what did they do before that? What will they do when homeschooling ends? Accept that change will happen.
Our career guidance must be flexible because change is inevitable.
We need to prepare our graduate for anything. Whether it's college, career, family, or entrepreneurship, our job is to prepare them so they can follow the Lord's prompting. That means we must prepare them with core classes needed for college, just in case. It means we must allow time for delight-directed learning, to help them shape and mold their career dreams.
The call on our graduate's life will almost certainly be different from the call on our life, as we are all unique before God. Their calling could be anything, and the Great Commission says it could be anywhere. As you move into high school, take continuing education classes so you feel confident guiding your child's career path, even if it changes.
To best guide your child's career path, provide for college preparation so you have maximum flexibility. Plan your high school courses with confidence with my free eBook, "The 10 Essentials for Homeschooling High School."
About the author
Lee Binz, The HomeScholar, is a speaker and author of more than 30 books about homeschooling high school. An expert on homeschool transcripts and getting scholarships, Lee's mission is to encourage and equip parents to homeschool through high school. Grab some of the complimentary homeschool resources from Lee and connect with her on Facebook and Instagram.
---
Pillar of Future
Dan Beasley – How Can Homeschoolers Preserve Liberty? (Part 1)
"Freedom is never more than one generation away from extinction," Ronald Reagan famously stated. "It must be fought for, protected, and handed on for [our children] to do the same."
But how do homeschooling parents hand on freedom to their children. Put more broadly, how is freedom best preserved?
Earlier this year, a well-intentioned Maryland legislator proposed creating a new homeschool advisory council within the state's Department of Education to advise the department on matters related to homeschooling. Part of the rationale for this proposal was that homeschoolers need a more official voice—a seat at the governmental table—to ensure government acts in their best interest.
This proposal begs the question of whether homeschoolers need an official voice within government to secure liberty.
My experience working as a staff attorney for HSLDA informs me such a council is unnecessary.
Homeschooling is a grassroots movement that has thrived because loving parents are committed to providing their child with an excellent education that prepares the child for life's many obligations. And these parents have consistently participated in the lawmaking process to ensure legislators respect the liberty to homeschool.
This citizen advocacy is one way to preserve liberty—more on that next month.
About the author
As an HSLDA staff attorney, Dan assists individual homeschooling families and advocates for homeschool freedom in the courts, legislature, and court of public opinion. Dan is also a homeschool graduate and homeschooling dad of four.
---
Try SchoolhouseTeachers.com with your family today! Use code SPRING22 or MONTHLY22 at checkout. New members only. No refunds.
---
SchoolhouseTeachers.com Corner
Did you know?
Every class is INCLUDED for ultimate members!
No limits.
It's never too early to get your children thinking about what they may want to do when they grow up. In the All About Careers course at SchoolhouseTeachers.com, you'll find eleven homeschool social studies units that introduce elementary and middle school homeschool students to a variety of possible career choices like chef, pilot, doctor, and more!
---
Read this article
in the spring issue of
The Old Schoolhouse® Magazine.
---
You already trust The Old Schoolhouse® Magazine for the articles, but don't miss the ads that connect families to solutions for homeschool life. Your very own homeschool-help arsenal wherever you go.
---
The Old Schoolhouse® Magazine is overflowing with all the topics you care about to fill you up and keep you homeschooling! Subscribe through April 30 to save during our presale!
---
---
Congratulations to Patricia Leverknight from Boswell, PA who won our February giveaway!
Contest Corner
for the month of April
Bible Memory App PRO
As Christian homeschoolers, we want to infuse our hearts and the hearts of our children with Scripture. We do this by memorizing Bible verses. The Bible Memory App PRO from BibleMemory.com makes it easy!
The Bible Memory App – Bible Memory PRO incorporates Kinesthetic Memory, Visual Memory, and Audio Memory. Both the free version and PRO version use the three-step Kinesthetic process for memorization.
The first step is Type It. The Bible Memory App includes three options for Typing Mode. The first option is typing the first letter of each word. The second option is Type Everything Speed, and the third option is Type Everything Accuracy. In this step, all the words are visible. This is because you are learning by typing. Other typing options include choices for the verse reference and punctuation.
The second step is Memorize. Again, you'll type the verse, but some words will be missing. Each time you practice, the app will change which words are visible and missing.
In the final step Master, all the words are missing, and you must type the entire verse (or the first letter of every word in the verse).
Each Pro Account allows you to add up to three more accounts so you can memorize Bible verses as a family! In addition, you can start or join a group to work together on your memorizing goals. The Bible Memory App PRO is a fun and easy way to memorize Bible verses.
---
Read more on our site along with 30+ reviews from other homeschool moms.
Go to the contest page of our site where you can ENTER TO WIN a lifetime access to Bible Memory App PRO.
---
Freebies
Daily Grammar Publishing
DGP Publishing Language Arts is excited to offer TWO freebies! First, get a set of printable, hands-on reading comprehension activities for elementary students. Your free PDF includes written instructions, an instructional video, and three different activity pages. The second freebie is for high school students: a video lesson with great tips for writing college application essays and scholarship essays. If your high schooler isn't heading for college, these tips are useful for other types of writing as well! Enjoy both freebies without signing up for anything or providing personal information.
This free product and more are found in our 2022 Freebie Directory: TOS Freebie Directory – The Old Schoolhouse®
---
FREE Expo Recording!
May 2010 Schoolhouse Expo sessions by Deb Wuehler
Deborah Wuehler invites you to experience the mercy of God, which is new every minute. As a busy homeschool mom, Deborah knows that we all need that mercy minute by minute! Three full sessions of encouragement straight from God's Word and Deborah's heart, right to your home! Deborah is senior editor of TOS Magazine and shared these three inspiring sessions during the May 2010 Schoolhouse Expo. Listen in as Deborah shares her need for grace and peace in her heart and home, and how God supplies those needs. Deborah shares how to desire the Word of God when desire has ceased, and you can also follow Deborah as she takes you by the hand and shows you "Who Your God Says He Is."
Find more freebies at The Old Schoolhouse Homeschool Store: Freebies Archives – The Old Schoolhouse®
---
With the TOS Mobile App, search topics of interest spanning more than a decade, share articles, browse interactive content, and follow the links to hundreds of related resources. Each issue can also be downloaded and read offline.
---
Share this newsletter with a friend, and be sure to let those CONSIDERING homeschooling know about the enormous FREE info-pack which awaits them here: www.TryHomeschooling.com.
---
If you liked today's Homeschool Minute, please email the editors and tell us what part you liked most. It's a huge blessing to receive feedback!
Please add publisher@theoldschoolhouse.com to your email contacts so that our emails to you don't land in spam.