10 Winter Activities: Outdoor Fun for the Whole Family
Winter is here and you just realized you're going to be stuck inside for a long time. But, wait! You don't have to be stuck inside all winter long. There are simple winter activities outdoors that you and the family can enjoy. Here are a few ideas to get you started. Maybe you'll find a new favourite winter activity this year!
Continue Reading...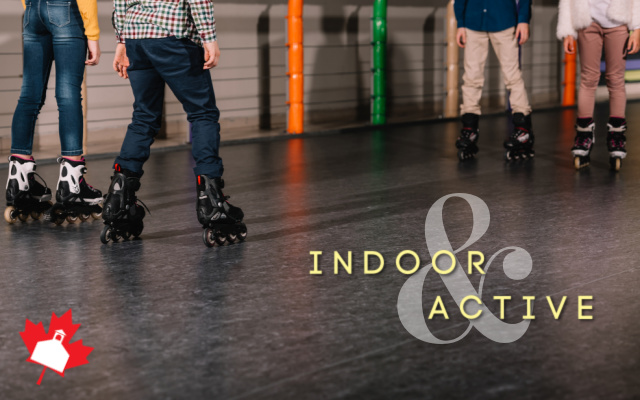 Ideas for Indoor Things to Do at Home in the Winter
While outside and fresh air are always best for us, some days are too wet, too stormy, or too cold for our little ones to be outside. Thankfully that doesn't mean they have to be couch potatoes and forsake all movement and exercise. There are lots of different things to do in the winter that get your kids burning energy on indoor days! We have a wide range of ideas: some requiring parent involvement, some using a screen, and others just for kids to go about solo. There are many indoor activities within the community but these are all ideas you can do at home.
Continue Reading...
Canada Winter Festivals with Snowman Craft for Kindergarten
Cities across Canada celebrate winter with many festivals and carnivals that are encouraging people all over to get outside and participate. Here are just a few of those celebrations that could be on your list to discover this year. Talk about these festivals with your young ones as you do the snowman craft for kindergarten ages and maybe even plan a trip to one this year.
Continue Reading...
Fun Cooking Activities for Kids
Children of all ages benefit from knowing their way around the kitchen. While the clean-up and mundane tasks aren't top of the fun list, we have compiled some favourite fun cooking activities for kids. These are especially popular in the cold winter months when fresh warm food and drink is a cozy special treat. Here are the top three recipes from our Family Food Time section that are simple to do and make delicious family food.
Continue Reading...
Go to each of our sections below to see what's new and enjoy some old favourites.
We Want Your Feedback!
If you like the Canadian Schoolhouse, please email the editors and tell us what part you liked most.
It's a huge blessing to receive feedback!