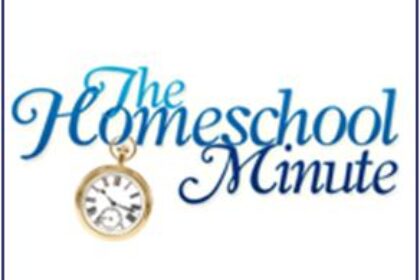 The Homeschooled Preschooler
September 7, 2022
Be sure to scroll to the bottom to enter the contest and see the freebies of the month!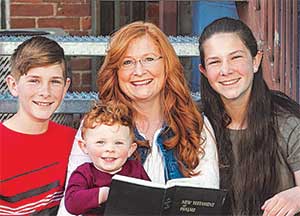 Mercy Every Minute
Deborah Wuehler, TOS Senior Editor
Just Say Yes!
As a young mother, I found myself brushing the preschoolers aside so I could "get something important done," or help the older ones with their endeavors. I heard myself saying to the little ones, "I will do that with you later," but later often didn't happen, and the mom guilt came as they were forgotten. My preschoolers just wanted to know my commitment to them was at the same importance level as the older ones, and to feel like an important part of the learning whole.
Not only did I learn to say, "Yes" more than, "No" when they asked for time with me, I learned to take it seriously when I made a commitment to them. When I said, "Yes" I stopped what I was doing and responded right away. If that was not possible, I set the timer for the amount of time I still needed to finish something, and they knew that Mommy would do what she promised when the timer beeped. (They also learned patience while waiting.)
I learned to say yes to creative things as often as possible; things like clay, or watercolors or cutting little bits of paper with scissors. I would set them up, give them a time limit if needed, and we cleaned up afterwards. Yes, this is a messy age. Yes, this is a demanding age. But this is the time we are also teaching them the importance of obedience and how to interact with others and how to love God. The time spent teaching and training them at this age goes a long way in helping them transition to more formal learning later. Cooperation, servanthood, sharing, Creation science, vocabulary, health, chores, patience, and so many important life skills are taught.
My preschoolers always had their own crates of activities to use only during school time. Pre-making daily activities in bulk proved extremely useful. (Similar to: Busy Bags 101- and Lots of Busy Bag Ideas! (teachingmama.org) I also loved Preschool Prep Company's DVD's, and the Old and New Testament in Pictures for Little Eyes.
For more ideas on how to homeschool for preschool, check out these articles from The Old Schoolhouse® Magazine:
Organizing Your Preschooler and Your Preschool by Tina Rice
Homeschooling with Preschoolers by Deb Turner
Great Big Preschool Toolbox by Kendra Fletcher
With a nurturing environment that promotes curiosity along with an engaged parent, you will have what it takes for a preschool child to really thrive.
The LORD is with you in those sometimes very long days (but very short preschool years) as you nurture them at Home. Where They Belong.
~Deborah
---
Cover relevant headlines and academic subjects alike. Play our news program from your family's screens without having to screen content. https://youtu.be/JpROcQa-vW4.
Join us for Season 3!
---
Todd Wilson
No Advice, Except Enjoy It
I'm not sure I have any great ideas to help you homeschool with preschoolers that don't involve duct tape and a large box, but I will say, don't wish these days away.
One day you will wish you had these difficult days back. I hear that from moms, and am married to one, whose kids are all grown up. They long for the silly giggles, busy little hands, and tireless chatterboxes that once filled their days . . . days that pass too quickly.
So, my fellow parent of preschoolers, try to enjoy these days of chaos and unending messes . . . because one day you'll wish you had.
Be Real,
Todd
About the author
Todd Wilson is a husband, dad, grandpa, writer, homeschool conference speaker, and former pastor. Todd's humor and down to earth realness have made him a favorite speaker all across the country and a guest on Focus on the Family. As founder of The Familyman and The Smiling Homeschooler, his passion and mission are to remind moms and dads of what's most important through weekly emails, podcasts, seminars, and books that encourage parents. Todd, and his wife Debbie, homeschool four of their eight children (the other four are homeschool graduates) in northern Indiana and travel America in the Familyman Mobile. You can read more at www.familymanweb.com.
---
Learning is a joy with All About Reading and All About Spelling—we guarantee it. Now 15% off with AALPTOS15 through 9/14/22. https://www.allaboutlearningpress.com.
---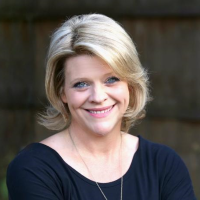 Kerry Tittle
Homeschool Preschool
If you have a toddler that will eventually homeschool or if you have a toddler with homeschooled siblings, you will want to establish habits now. Toddlers can exist with the family knowing they are part of the team, or they can cause chaos. Here is what I have learned from both worlds.
Know that the first week of school will be a "trial period" by not having high expectations, but instead focus on light academics or review while the toddler is "in training."
Teach blanket time. It takes time much like potty training but was a tremendous blessing to our family. This is a special blanket, only used for blanket time. Have the child stay on the blanket with a book or a puzzle for five minutes the first day. On day two, stretch the time to ten minutes. Eventually the child will be trained to have thirty minutes or so by himself. On days three and four, prepare yourself for a power struggle. Gently put your child back on the blanket and reengage him back to the activity. I used blanket time when I needed to help the older siblings with harder subjects.

Blanket time taught patience, creativity and self-discipline. We also ended up using the blanket for Sunday mornings, bridal showers etc.

Once the child understands blanket time, introduce their school tub to blanket time. I used various sizes of self-sealing bags, each containing a different activity. For an extra bonus, use activities that teach hand-eye coordination, sorting, colors etc. This doesn't have to be costly. I made many activities from Pinterest, using items I bought at garage sales.

Let the child do school with his siblings. He needs to have his own place with his own books. This will make him feel big and part of the team! Color sheets can be found with whatever the older kids are learning.

Have each older child "teach a toddler" once a week. It might be teaching him to set a table, learn an instrument, exercise, art, or any activities in which the older sibling is gifted. This teaches the older child to invest in the family, and it teaches the younger child to love and respect his older brothers and sisters.
Momma, these days are long, but the years are short. Make this a time of enjoyment.
About the author
Kerry Tittle is a mother of nine children and a 20-year homeschool veteran. She was the owner of ReformationKidz with her husband Rob until a tornado destroyed their home and business in 2014, taking the lives of Rob and two of their daughters, Tori and Rebekah. Kerry is the founder of Refined Family, which is created to encourage others to find hope in the gospel in the midst of trials.
---
Diane Heeney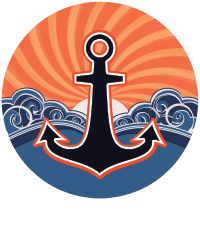 Pillar of Faith
Diane Heeney – Be Tech Smart with Your Preschooler
It's inevitable that technology will be a part of our children's lives, even as young as preschool. So, it's smart to start out teaching responsibility and balance. Here are some simple guidelines to ensure that technology is serving our families instead of enslaving them:
Resources should be spiritually wholesome. We have great content at the Preschool Playground! Preview content if needed and utilize sites like Plugged In to check reviews on everything from movies to games to books.

Make sure content is substantive. Look for redeeming qualities such as Biblical character traits and family values, and educational instruction in skills like sorting, and number and letter recognition. Too much frivolous entertainment for its own sake isn't profitable.

Make it social. It is most healthful if the child is doing the activity (TV, tablets, computer) alongside others so there is human interaction as well as accountability.

Set parameters. Whether it is setting a timer, utilizing parental controls, or determining how tech time might be awarded. It should be clear that device usage is a privilege.

Look for apps, programs, and sites that teach good skills like fostering imagination, invention, creativity, and exposing children to new ideas like coding.

Finally, show them correct mastery of technology by your own example.
About the author
Diane Heeney is a graduate of Bob Jones University, where she served on faculty for ten years. She has been Assistant to the Director of Advertising Sales at The Old Schoolhouse® Magazine since 2016. She's homeschooled her three children over the course of the past 18 years, having graduated their two oldest. Diane, her husband Patrick, and their youngest child, Katie, reside in eastern Wyoming.
---
Best homeschooling deal: An ALL-ACCESS pass to thousands of educational resources including curriculum, worksheets, videos, homeschool helps and more with prices equaling $5 or less a month. Annual or lifetime ALL-ACCESS deals are available now at MyTeachingLibrary.com
---
The Old Schoolhouse® invites homeschooled students ages 12–18 to participate in the first-ever official academic competition for homeschoolers—the NAHC! Sign up to be notified when registration for the National Academic Homeschool Competition opens this fall and receive detailed information regarding this highly anticipated event. Visit NAHCRegistration.com to get started today.
---
SchoolhouseTeachers.com members have exclusive access to monthly Storytime and Show-and-Tell for your young learners! Preschoolers through early elementary students are invited on Thursday, September 8, 2022, at 12:30 p.m. ET for a time of learning about Forest Friends. Kids may share one picture, toy, book, or other item following the story. Please have the item nearby and keep your microphone on mute until your child is called upon to share. Register from the Events tab of your Member Dashboard to join the fun!
---
SchoolhouseTeachers.com Corner
Did you know?
Every class is INCLUDED for ultimate members!
No limits.
Do you have a preschooler who wants to learn more about apples, superheroes, snowmen, or safaris? Try our Preschool in a Box course from SchoolhouseTeachers.com today! You'll find weekly themes that incorporate fine motor skills and development in five daily activities for children ages 2-5. Forty-eight weeks of lessons include letter/number recognition, counting, sequencing, patterns, and early math readiness. Get started today!
---
Read this article
in the fall issue of
The Old Schoolhouse® Magazine.
---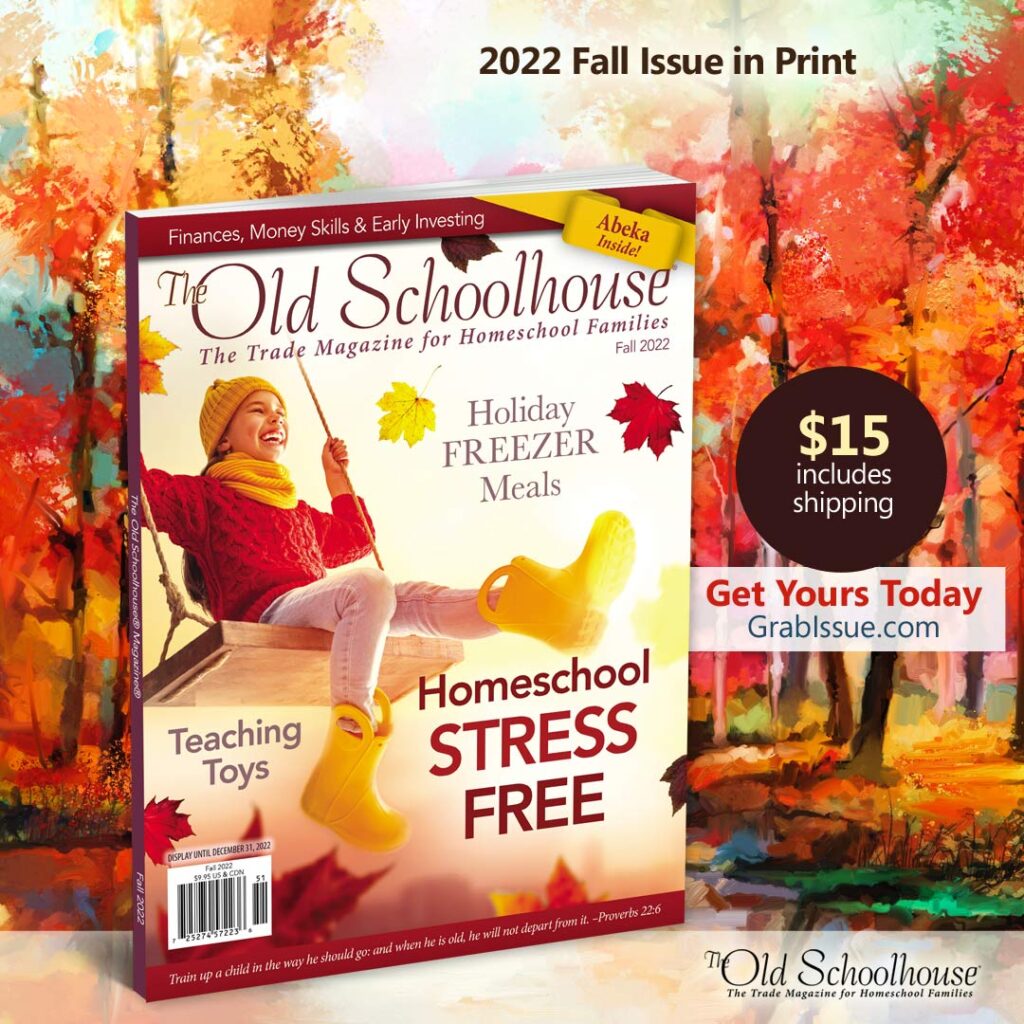 Stress-free homeschooling? Find out how inside the fall issue of The Old Schoolhouse® Magazine. Plus, we're filling up the pages with even more topics you'll love: technology, unit studies and science, teaching history through genealogy, loving literature, and what colleges want. Limited quantities. Reserve your copy: https://www.theoldschoolhouse.com/product/fall-2022-print-issue-copy/
---

---
Congratulations to our July winners, Lance Muhs from North Dakota and Melissa B. from Texas!
Contest Corner
for the month of September
Cotton Education Kit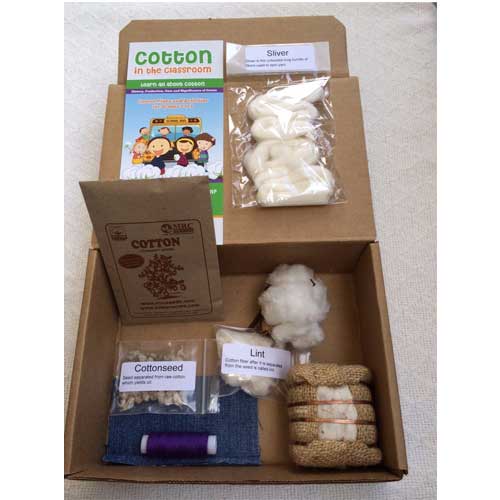 Agrica, LLC
https://www.cottonacres.com/
I was like a kid on Christmas morning when I opened my Cotton Education Kit. This was a sentimental moment because my mom picked cotton as a little girl in Florida many moons ago. I was thrilled to be able to learn more and share with my kids this soft creation we usually take for granted. We learned so much and never had we realized all the hard work it takes to grow, maintain, and produce so many cotton products.
In the kit, we received our very own pack of cotton seeds with planting instructions. We planted them in little cups and within a week they started sprouting. They are going to make a beautiful addition to our garden this year. Also included were clear, labeled packages of a cotton boll from the farm, separated cottonseed from raw cotton, cotton lint, cotton sliver that makes yarn, cotton yarn, and a piece of denim material that is the final product. There was even a cute replica of an actual cotton bale that gets sent to mills. It was fascinating, to say the least, to see cotton from each stage of the process. We thought the lint was soft, but the sliver was like butter.
The kit also came with a lovely Cotton in the Classroom brochure filled with facts, pictures, a map, and many lesson plan ideas. For my son and I, we used this as a unit study that lasted about 3 weeks. I decided to put everything out on a special tray that we use off and on for examining things closer and to kind of keep things organized. With the help of their website and brochure, we were able to dig deep into the history of cotton, where and how it grows, along with the process of turning it into cloth.
---
Go to the contest page of our site where you can ENTER TO WIN a Cotton Education Kit.
---
Freebies
Shiller Learning
This math kit includes 188 pages of Open'N'Go scripted lessons, diagnostic testing for easy placement, printable manipulatives, concrete introduction of concepts, and fractions songs. ALL of this is your free gift using this link: https://bit.ly/TOSFD. Starts with a basic introduction of what a fraction is and takes you through advanced fractions used in pre-algebra, perfect for helping students of all ages to learn—and even love—fractions. As part of the non-profit Rising Stars Foundation, Shiller Learning is providing this Montessori-based $69.95 fractions resource free for a limited time.
This free product and more are found in our 2022 Freebie Directory: TOS Freebie Directory – The Old Schoolhouse®
---
FREE E-Book!
Fall Harvest: Where's the Fruit?
Is your cornucopia empty? Why doesn't your family exhibit the kind of fruit you'd expect to see? What kind of seeds are you sowing? These are questions that Deborah asked herself. She tells us: "Seasons change in our lives, the weather changes in our circumstances, and what grows in each season is different too—not only for us, but for our children as well."

Gain new insight regarding the seasons of your lives and the developing harvest that's possible in each of us as you read the WeE-book™. . . Fall Harvest: Where's the Fruit? By Deborah Wuehler.
Find more freebies at The Old Schoolhouse Homeschool Store: Freebies Archives – The Old Schoolhouse®
---
With the TOS Mobile App, search topics of interest spanning more than a decade, share articles, browse interactive content, and follow the links to hundreds of related resources. Each issue can also be downloaded and read offline.
---
Share this newsletter with a friend, and be sure to let those CONSIDERING homeschooling know about the enormous FREE info-pack which awaits them here: www.TryHomeschooling.com.
---
If you liked today's Homeschool Minute, please email the editors and tell us what part you liked most. It's a huge blessing to receive feedback!
Please add publisher@theoldschoolhouse.com to your email contacts so that our emails to you don't land in spam.