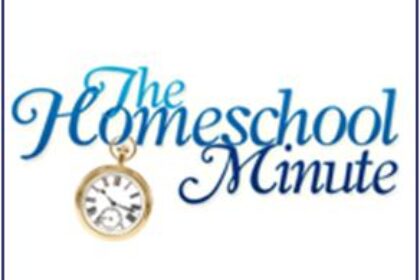 Online Classes: Elective or Core?
September 29, 2021
Be sure to scroll to the bottom to enter the contest and see the freebies of the month!
---
Hey, Mama!
Your Defender
Hey Mama,
God is your Defender. Did you know that? Greater is He Who is in you than he who is in the world. Nothing happens apart from His eye. That's very important to remember during these crazy times. He SEES all, KNOWS all, and will RIGHT every wrong. Mama, you have nothing to fear if God is for you. And if you belong to Him, you are so very safe.
As you homeschool and are weighing heavy options like online classes vs. traditional book-learning, DVD vs. live streaming, and choosing which core subjects and electives to teach, it can get heavy. It can wear on you.
I'm here to tell you though that NONE of it matters. How you homeschool means little in the greater scheme of things. The fact that you ARE homeschooling means everything. You may not always have this freedom. Embrace it, and every day you're home—free to teach about your great God and Savior to your children—thank Him for it.
And think about it: the way you begin homeschooling likely will not be the way you finish it. We are always finding new methods, learning more about our children, not to mention that each child is so different and learns in his or her own way. It's a work in progress. So please don't sweat that part of homeschooling. Remember, it's not so much about academics as it is about DISCIPLESHIP. Never forget that.
When you need encouragement, turn to the pages of The Old Schoolhouse® Magazine.
Online Education: A Viable Solution by Crystal Marcum and Tammie Bairen
Homeschooling in an Online World by Adam Andrews
Beyond the Dining Room Table: The Amazing Benefits of Online Learning by Cheri Blomquist
Remember, Mama. . .
The Lord is our Defender. Provider. Protector. Lover of our very soul. Nothing can snatch you out of His hand!
Did you forget? He is on the throne, fully in control of every situation, and NO MAN, no principalities, no forces, no anything can touch you without going through HIM first. He is more powerful. And He defends His own, just like you would fiercely defend your babies.
He loves you! Daddy, Abba-Father God, He is yours. Rest in the confidence that you serve a great and mighty God, a just God Who sees it all and Who will right every wrong.
And Mama? His hand is on your head tonight.
– gena
---
Hands-on Edible Knowledge print/online courses teach everyday useful food science. Code TOS21F gets discounts plus free shipping or 50% off 1st month's subscription. https://edible-knowledge.com/
---
Raising Real Men
Hal & Melanie Young, RaisingRealMen.com
The Benefit of Online Classes
Online classes can be a huge help to a homeschool family, opening up course material that parents might not have time or confidence to teach themselves. They can also be a waste of time and money. We've had both kinds of experiences in our family! Here's what we've learned:
It's usually best to mix it up.
Most kids do best with a mixture of online classes and off-line studies. As many of us know, staring at a screen all day can lead to burnout!
Ask around.
Online classes vary tremendously in quality. We had one online class (from a university, no less!) that was a lot less effective than if we had just assigned readings and papers ourselves. Other online classes have been so wonderful they influenced our child's choice of a major!
Stay involved.
You've heard that kids don't do what you expect, but what you inspect. The more we hand over the teaching—to independent study, to online work, or to another teacher—the more we need to ensure our students are doing the work, not just floating along. Listen, even the best kid can mess up. We had one who got behind in class then was ashamed to admit it, so didn't ask for help. He got way behind. Just check on them; watch and ask questions!
Stay in charge.
We've heard of online charter schools that required you to account for every minute of your school day. Don't get sucked into that. A curriculum should serve you, not rule you. Make your online classes fit into your family life and reserve the right to give your kids their final transcript grades.
Elective or core? Whichever you need!
We love online classes that reduce our stress, whether that's an issue of time or talents needed. For example, one of our kids is artistically gifted but we're not; so we signed her up for an AP Art class online. It was a great use of our resources!
Online classes can make homeschooling easier, especially in high school. We're blessed to live in a time that so many resources are available to help us homeschool! Get our free Homeschooling High School Resource Pack here.
Your friends,
Hal & Melanie
---
Help your child learn critical skills while having fun! Online Premium Classes teach patience, focus, and problem-solving. Chess4Life.com – Experienced coaches welcome beginner through advanced players!
---
https://www.homehighschoolhelp.com
Use Online Classes Wisely
Something that is "core" is foundational. Core classes in high school are important. Every year, cover English skills, including both reading and writing. Complete one math level, social studies, and science. When possible, include foreign language, and PE. But there's more to academics than just core classes.
Effective education includes elective courses.
There are three kinds of electives. First, add electives that are required by your state homeschool law. You don't need to add special requirements from the public schools, since those requirements never last and rarely make sense for homeschoolers. Just stick with what is required from you as an independent homeschooler. Second, add electives that are required by you, the parent. Be careful not to work the student too hard, of course. You obviously can't teach them your forty-five years of wisdom in just one class, so be patient. Third, add electives from delight directed learning or the things the student learns for fun.
In the high school years, delight directed learning can be included on the high school transcript. Learn how to with my free Ebook. Register to instantly download How to Put Fabulous Fun on Your Homeschool Transcript: Convert Natural Learning into High School Credit.
With both core and elective courses, curriculum is not always required.
People ask, "Alexa, where do I get the perfect, hands-off, all-in-one, parent-free, online school curriculum?" Alexa isn't the solution to a quality education. Effective home education is the direct result of effort and involvement. Homeschooling does take work, but of course, it's worth it in the long run.
Online classes can be used for either core classes or electives but with caution. Limit technology use as much as possible to encourage students to retain their love of learning. Pediatricians have suggested limiting computer use to just two hours per day in children, including for recreational use. Technology does not improve education and can be injurious to young minds; so it should be used judiciously. The use of technology in education is not evidence-based, and teachers around the world have complained about the difficulty educating children online during the pandemic. Balanced online class time might be appropriate for middle school or high school but could be too much technology for elementary students.
About the author
Lee Binz, The HomeScholar, is a speaker and author of more than 30 books about homeschooling high school. An expert on homeschool transcripts and getting scholarships, Lee's mission is to encourage and equip parents to homeschool through high school. Grab some of the complimentary homeschool resources from Lee and connect with her on Facebook and Instagram.
---
Creative Writing Video Course
Learn to write fiction with Vicki Watson, Sonrise Stable series author. Teen-Adult. TOS50 for 50% off the already low price! https://bit.ly/ssfiction
---
Pillar of Future
Dan Beasley – Teaching Tomorrow's Leaders Today
What are the qualities you look for in a leader? Are you teaching your child those qualities? Do you regularly practice them yourself?
Throughout the summer months, I'm often reminded of my dad calling me back inside to shut the door to help the air conditioner keep up. His words echo in my mind as I call out to my own children to do the same. And I'm sure my children will recall my words when instructing their children in this important life lesson in frugality.
As another school year begins, I find myself reflecting again on what qualities my children will need to master to be successful, and I'm reminded not only to look for ways to teach these qualities but to live them out. Success is not defined by academic proficiency alone but by depth of character. As Dr. Martin Luther King, Jr. wrote: "Intelligence plus character—that is the goal of true education." And one of the most effective ways to teach character is to model it.
Homeschooling offers students a unique opportunity to receive robust instruction in both academics and character in an environment where character modeling comes naturally. So what qualities do you want to help build in your future leaders this year?
---
Look What's Happening!
The final years of high school are exciting times but also filled with questions for you to answer. Thinking about a vocational program instead of a four-year college? What does that mean for you? Looking for a college that will recognize all of your home education activities and experience? Then the FPEA College and Career Fair is for YOU! Visit www.FPEA.com/events by October 6 to register.
Look What's Happening!
If you are currently educating or planning to educate your special needs child at home, this conference is for YOU! You will gain a world of knowledge to help you homeschool your child with special needs. Speakers will focus on topics to equip and encourage you in your homeschool journey. This is one of our most exciting conferences of the year. Every child deserves to learn without boundaries. Visit
www.FPEA.com/events to register.
---
Some families are still trying to figure out their goals, plan, and vision for the 2021–22 school year. SchoolhouseTeachers.com can help with over 400 courses, streaming videos, parent resources, and more. Let them know that they can sign up today for a 30% discount on the Ultimate Quarterly Membership. They will pay only $35 (reg. $49.97) by using code: HOME at checkout. If they order today, they may receive a FREE Hey, Mama Bear! Tote. (New members only. No refunds. Gifts are shipped to US addresses only.) https://schoolhouseteachers.com/membership-benefits/join-now/
---
---
Entries close soon for the SchoolhouseTeachers.com PreK–12 Virtual Art and Photography Fair. Last day to enter is 10/22.
---
---
---
The Old Schoolhouse® Magazine is now available for FREE online! Click the graphic to read it cover to cover!
Download the free mobile apps at www.TOSApps.com.
Get the print issue here.
VIEW BACK ISSUES: Go here to access all back issues.
---
Is there a product you have been wondering about and would like to hear someone's honest review? Or maybe you are looking for something new for a subject and would like to see what others are using. This is the best review site for homeschooling products and services: www.SchoolhouseReviewCrew.com.
---
Happy new homeschool year from The Old Schoolhouse® Magazine! We have so much to share with you: coding, robots, cursive, holiday freezer meals—our Fall 20-year anniversary issue covers it all. Strategies and teaching tips for every stage. Features all things STEM + more. Read FREE at www.tosmagazine.com or download the app.
---
---
Congratulations to Anna from Pittsburgh, PA, who won our July giveaway!
Contest Corner
for the month of September
Preacher on the Run: A Novel of the Regulator Uprising
Jayna Baas
Preacher on the Run: A Novel of the Regulator Uprising by Jayna Baas is Christian historical fiction centered on the Regulator Rebellion of the Revolutionary War Era. The over 310-page novel includes fifty chapters plus a prologue and epilogue. Additional pages include a North Carolina Piedmont Area map from 1771, background information, Scripture references, and a bibliography.
I used this book as a read-aloud with my 10-year-old daughter and 14-year-old son. Though it did not fit in with our studies this year, I was drawn to the book because a young author wrote it, and I wanted to take the time to discover the story with my children. It was age appropriate for a 14-year-old, though the plot was a little ambitious for a 10-year-old. I will assign the book to my 16-year-old son to read independently during his next school year when his studies cover the Revolutionary War. I also suspect my post-high school daughter would enjoy this book and will make sure it is available for her.
Preacher on the Run is a unique book.
Though historical fiction, the author constructed her story in two fresh and exceptional ways. First, the dialogue was more modern than expected of a 1700s setting, giving the characters a relatable connection to the present-day reader. Second, the main character Robert Boothe along with his wife Magdalen are nearly superheroes in the sense that they are aware something big is working against them. They seem to expect trouble, as well as the Lord's strength to handle that trouble. The result of the author's choices is a surprisingly entertaining read with quite a bit of clever humor, which was unexpected given the historical period. Nearly every day, I would catch my 14-year-old with a grin or laugh as I read. Even the title evokes a smile and intrigues.
---
Go to the contest page of our site where you can ENTER TO WIN Preacher on the Run: A Novel of the Regulator Uprising.
---
Freebies
American Heritage Education Foundation (AHEF)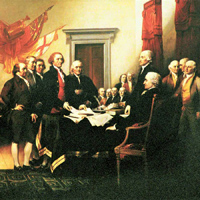 Download FREE, award-winning, patriotic K-12 lesson plans, units, course guides, reading handouts, and other educational resources on America's founding documents, history, and philosophy. For Social Studies, U.S. History, U.S. Government, Civics, Philosophy, Bible, and Western Civilization. No cost to sign up! AHEF also offers critically-acclaimed resources on the Bible's historical influence on America's governing principles. AHEF is dedicated to the teaching of America's philosophical heritage to promote constructive citizenship & freedom, unity, progress, and responsibility among students.
This free product and more are found in our 2021 Freebie Directory: TOS Freebie Directory – The Old Schoolhouse®
---
FREE e-book!
Have you ever purchased a curriculum that doesn't live up to its boasts? Frustrating, isn't it? Could you use some advice on how to save time and money and get only what you need? Take a look at a few of the resources available in this eBook.
Find more freebies at The Old Schoolhouse Homeschool Store: Freebies Archives – The Old Schoolhouse®
---
With the TOS Mobile App, search topics of interest spanning more than a decade, share articles, browse interactive content, and follow the links to hundreds of related resources. Each issue can also be downloaded and read offline.
---
Share this newsletter with a friend, and be sure to let those CONSIDERING homeschooling know about the enormous FREE info-pack which awaits them here: www.TryHomeschooling.com.
---
If you liked today's Homeschool Minute, please email the editors and tell us what part you liked most. It's a huge blessing to receive feedback!
Please add publisher@theoldschoolhouse.com to your email contacts so that our emails to you don't land in spam.