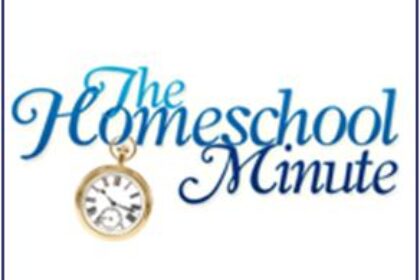 Raising the Next

Generation of Moms and Dads

September 22, 2021

Be sure to scroll to the bottom to enter the contest and see the freebies of the month!
---
Mercy Every Minute
Deborah Wuehler, TOS Senior Editor
It's All About the Next Generation
I was just looking at my flower garden today and gathering the seeds from them for next year. It just amazes me how God put those tiny little seeds right into the head of those flowers, so that when the flower dies, the seeds are ready to be harvested for a whole new growing season. So it is with our children. God has placed within the family unit all that is needed to pass on to the next generation every value, every instruction, every hope for the future, and even the how-to "seed packets" to continue the legacy through our children to their children.
This generational view is beautifully written in Psalm 78 where it reveals the parental mandate to teach their own children the ways of God, that they might in turn teach their own children, and that all might set their hope in God.
Give ear, O my people, to my law: incline your ears to the words of my mouth. I will open my mouth in a parable: I will utter dark sayings of old: Which we have heard and known, and our fathers have told us. We will not hide them from their children, shewing to the generation to come the praises of the LORD, and his strength, and his wonderful works that he hath done. For he established a testimony in Jacob, and appointed a law in Israel, which he commanded our fathers, that they should make them known to their children: *THAT THE GENERATION TO COME MIGHT KNOW THEM, EVEN THE CHILDREN WHICH SHOULD BE BORN; WHO SHOULD ARISE AND DECLARE THEM TO THEIR CHILDREN: *THAT THEY MIGHT SET THEIR HOPE IN GOD, AND NOT FORGET THE WORKS OF GOD, BUT KEEP HIS COMMANDMENTS: And might not be as their fathers, a stubborn and rebellious generation; a generation that set not their heart aright, and whose spirit was not stedfast with God.

(*emphasis mine)
These children are not ours to do with as we please; the earth is the Lord's and everything in it. We must determine to raise our children for His glory. Only God knows what they will become to shake the enemy's kingdom as they represent their King. And only God knows what our grandchildren will do! We are training our children so they will train our grandchildren. We need to have a longer and larger view.
"Gather the people to Me, that I may let them hear my words, so that they may learn to fear Me all the days that they live on the earth, and that they may teach their children so" Deuteronomy 4:10.
God blesses parents who are willing to lay down their own desires and who give their all to teaching the next generations. Be strong and courageous as you remember why you are keeping His children Home. Where They Belong.
~Deborah
Check out these articles to give you some inspiration on your parenting journey:
Parenting with Pleasure by Mark Hamby
Parenting Future Moms and Dads by Dana Williams
When Parenting is Hard: Pursuing God by Heidi St. John
---
Bestselling, easy to read books on how to give your kids a fun Charlotte Mason education. www.catherinelevison.com
---
Todd Wilson
Elevating Moms and Dads
Hey Mom,
This may be the most important topic we've discussed in a long time. It's more important than math, science, or any other school subject. We're talking about moms and dads parenting in a traditional family: one of the greatest institutions ever created and one that is under tremendous attack.
The truth is the world hates the distinction between men and women, boys and girls, and moms and dads. In this world of gender-whatever, those distinctions cause a very real problem for "their side," and in their eyes, it is the first thing that must go.
You can see it clearly in society's message to women. "Be great; be powerful; be fearless; be strong; be . . . men. And don't be bound up in your home, wasting away raising/teaching children, and stuck being a mom and wife. You can be more!"
I'm sorry, but that message is a bunch of bunk! In the same way men were created to lead and protect, women were created to nurture and be caregivers. In fact, a 2018 survey on the website statista.com states 85 percent of U.S. women had kids by the age of 44.
It's time we fight for motherhood and fatherhood and their distinctions. We need moms who model the joy of being "just a mom" and dads who elevate the role of fatherhood to the highest calling of a man.
Homeschooling allows us to teach this "radical" line of thinking and to model this seemingly archaic way of living. We need to teach our girls (from Titus 2:4-5) "to love their husbands, to love their children, to be discreet, chaste, keepers at home, good, obedient to their own husbands . . ." And moms, we teach this by modeling—by loving our own husbands and children.
Dads, you need to teach your sons to love their future wives and to lead their future families by loving and leading yours!
It is not an exaggeration to say, "The fate of the world is at stake". . . because it is.
It's time for you to speak up, stand up, and elevate moms and dads.
I need to calm down.
Todd
---
Danika Cooley
Living and Teaching God's Plan for Family
God's creation ordinances are under spiritual attack.
The commands God gave us in Genesis chapter 2 are central to the structure He established for society:
To make one day of the week holy.
To labor to his glory.
To hold marriage between one man and one woman as ordained by God.
The Lord established both the family and the Church as important foundational institutions in this world He created.
I absolutely love this short passage from Paul, written to Timothy: First of all, then, I urge that supplications, prayers, intercessions, and thanksgivings be made for all people, kings and all who are in high positions, that we may lead a peaceful and quiet life, godly and dignified in every way. This is good, and it is pleasing in the sight of God our Savior, who desires all people to be saved and to come to the knowledge of the truth. 1 Timothy-2:1-4 (ESV)
It is so reassuring that the way we are to live our lives as believers is . . .
In prayer for others.
Peacefully.
Godly.
Quietly.
Dignified.
In the knowledge of the truth.
We help prepare our children to take on the role of mom or dad when they see us living out God's plan for our own families. We help our kids value and support the families of others when we teach them what God's Word says about the family—and about the God Who ordained the existence of families. Never underestimate the value of the two-pronged approach of teaching your kids the truth and then living the truth out for them to see. That's how we all learn best.
Grab your FREE 130-page Bible Study Tool Kit—there's a Bible lapbook in it for you!
About the author
Danika Cooley is the author of Help Your Kids Learn and Love the Bible (Bethany House) and Bible Road Trip™, a three-year Bible survey for preschool to high school. An award-winning children's author, Danika's new line of Christian history for 3rd to 5th graders (Who What Why Series, Christian Focus Publications) debuts in September. Grab your FREE 130-page Bible Study Tool Kit.
---
Diane Heeney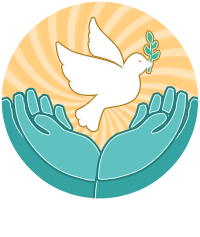 Pillar of Hope
Diane Heeney – Parenting Reboot
I've been reading about parenting styles: authoritarian, authoritative, permissive, even absentee. I'm sure I've been all of these at some point in my parenting years—even the absentee style.
Absentee homeschooling parents? How is that even a thing?
Think of how many screens exist in your home now. I count at least ten here for our family of three! I believe now more than ever parenting must be intentional—not relegated to the time we have left when we are not receiving notifications from one device or another.
Like it or not, electronics are necessary these days. How do we balance things? We make sure they are serving us—not the other way around. Some practical ideas . . .
Make it a prayer priority.
Master your phones. Don't let them master you.
Mute social media notifications.
Maximize together time. As I tell our kids, "Be with who you're with."
Measure out recreational screen time. We all know how easy it is for an hour to vaporize, getting sucked into the electronic vortex.
Model the change you want to see, when you sit in your house or walk by the way, when you lie down, and when you rise (Deuteronomy 6:7).
---
Head over and use the search bar at SchoolhouseTeachers.com to see if it has what you need to homeschool during the 2021–22 school year. Chances are it does! Use code: HOME at checkout for a deep discount.
---
---
---
---
The Old Schoolhouse® Magazine is now available for FREE online! Click the graphic to read it cover to cover!
Download the free mobile apps at www.TOSApps.com.
Get the print issue here.
VIEW BACK ISSUES: Go here to access all back issues.
---
Robotics, technology, toys that teach. Coding, cursive, character. These topics and more covered for you and your homeschool inside the Fall 2021 issue of The Old Schoolhouse® Magazine. Limited quantities. Reserve now! www.TOSPrint.com
---
---
Congratulations to Anna from Pittsburgh, PA, who won our July giveaway!
Contest Corner
for the month of September
Preacher on the Run: A Novel of the Regulator Uprising
Jayna Baas
Preacher on the Run: A Novel of the Regulator Uprising by Jayna Baas is Christian historical fiction centered on the Regulator Rebellion of the Revolutionary War Era. The over 310-page novel includes fifty chapters plus a prologue and epilogue. Additional pages include a North Carolina Piedmont Area map from 1771, background information, Scripture references, and a bibliography.
I used this book as a read-aloud with my 10-year-old daughter and 14-year-old son. Though it did not fit in with our studies this year, I was drawn to the book because a young author wrote it, and I wanted to take the time to discover the story with my children. It was age appropriate for a 14-year-old, though the plot was a little ambitious for a 10-year-old. I will assign the book to my 16-year-old son to read independently during his next school year when his studies cover the Revolutionary War. I also suspect my post-high school daughter would enjoy this book and will make sure it is available for her.
Preacher on the Run is a unique book.
Though historical fiction, the author constructed her story in two fresh and exceptional ways. First, the dialogue was more modern than expected of a 1700s setting, giving the characters a relatable connection to the present-day reader. Second, the main character Robert Boothe along with his wife Magdalen are nearly superheroes in the sense that they are aware something big is working against them. They seem to expect trouble, as well as the Lord's strength to handle that trouble. The result of the author's choices is a surprisingly entertaining read with quite a bit of clever humor, which was unexpected given the historical period. Nearly every day, I would catch my 14-year-old with a grin or laugh as I read. Even the title evokes a smile and intrigues.
---
Go to the contest page of our site where you can ENTER TO WIN Preacher on the Run: A Novel of the Regulator Uprising.
---
Freebies
American Heritage Education Foundation (AHEF)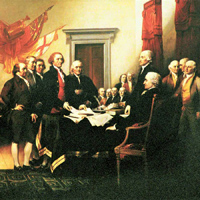 Download FREE, award-winning, patriotic K-12 lesson plans, units, course guides, reading handouts, and other educational resources on America's founding documents, history, and philosophy. For Social Studies, U.S. History, U.S. Government, Civics, Philosophy, Bible, and Western Civilization. No cost to sign up! AHEF also offers critically-acclaimed resources on the Bible's historical influence on America's governing principles. AHEF is dedicated to the teaching of America's philosophical heritage to promote constructive citizenship & freedom, unity, progress, and responsibility among students.
This free product and more are found in our 2021 Freebie Directory: TOS Freebie Directory – The Old Schoolhouse®
---
FREE e-book!
Have you ever purchased a curriculum that doesn't live up to its boasts? Frustrating, isn't it? Could you use some advice on how to save time and money and get only what you need? Take a look at a few of the resources available in this eBook.
Find more freebies at The Old Schoolhouse Homeschool Store: Freebies Archives – The Old Schoolhouse®
---
With the TOS Mobile App, search topics of interest spanning more than a decade, share articles, browse interactive content, and follow the links to hundreds of related resources. Each issue can also be downloaded and read offline.
---
Share this newsletter with a friend, and be sure to let those CONSIDERING homeschooling know about the enormous FREE info-pack which awaits them here: www.TryHomeschooling.com.
---
If you liked today's Homeschool Minute, please email the editors and tell us what part you liked most. It's a huge blessing to receive feedback!
Please add publisher@theoldschoolhouse.com to your email contacts so that our emails to you don't land in spam.