Forming Good Study Habits Before High School
September 21, 2022
Be sure to scroll to the bottom to enter the contest and see the freebies of the month!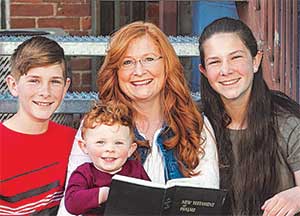 Mercy Every Minute
Deborah Wuehler, TOS Senior Editor
Set Up for Success
Forming good study habits and starting when the children are young bring with it many benefits. Peace is one of them. A good head start into the higher education years is another. It took me a few years of struggling to manage and control things. As soon as I created a (flexible) schedule, we found peace in the consistency. Freedom from chaos begins with habit.
Since then, we have always had a daily check list that includes their school subjects, meals, chores, extra curriculars, and weekly events. They know what to expect and when they are done. They check things off as they go. There are rewards for getting work done without dawdling: more free time and a feeling of accomplishment.
Charlotte Mason expert, Karen Andreola, said this: Trust in habit. Habit draws us forward to do the "next thing." Children will readily do what is customary. "I can see how practical good habits are," one mother shares. "When math is completed, the children always look forward to a mid-morning snack, then to hearing an episode of history. After this refreshment, spelling is tackled automatically with drawing anticipated next." During the first months of homeschool this mother made every effort to keep to a regular schedule of short lessons. Now, with less effort, habit carries her children smoothly and pleasantly through their morning schoolwork (Karen Andreola, Educating by Faith, Not Fear, Summer 2010, The Old Schoolhouse® Magazine)
What about high school? You can help set your teens up for success at the beginning of the school year by discussing how much daily study each subject needs. From that information, set up a good daily schedule. Ask these questions:
How many units/chapters of each subject are required each day/week?
Do they need to look up words they don't know and keep a vocabulary/spelling list?
Do they need to research any new concepts and write what they learn on index cards?
Do they need to put away all distractions during school time (phones, smart devices)?
Do they need to stay in a quiet study space to help reduce distractions?
Do you want them to keep track of any literature/books read on a reading list?
Do they want to pick their own planner to keep their school schedule/electives/chores, etc.?
After you and your student have answered these questions, check out these articles from The Old Schoolhouse® Magazine for some other good ideas.
Organization and Study Skills for High School Students by Janice Campbell
Don't Just Finish the Race, Finish Well by Dr. Heather W. Allen
Finish Strong by Homeschooling Through High School by Lee Binz
What kind of habits do you keep for yourself? Jesus had a daily habit of meeting with His Father "as was His custom." May we make it our own habit to withdraw and seek the voice of our Father and His peace for these homeschool days. You will find peace in this kind of consistent habit.
~Deborah
P.S. Our Fall issue talks about higher education and what colleges want. Read it free online at TOSMagazine.com or get the quarterly print issue delivered to your front door! Subscribe at TheOldSchoolhouse.com.
---
Announcing! Release of Two Paths Made Straight book 2 of trilogy. Christian fiction suitable for high schoolers! Visit Dorothy GableBooks.com.
---
Raising Real Men
Hal & Melanie Young, RaisingRealMen.com
Build a Love of Learning
Whenever someone asks what study habits kids need before high school, we know what they're expecting—advice on how to get rigorous, do more schoolwork, work harder, write more in middle school and why all that is important to succeed in high school and college. The problem is that it simply isn't true.
There was a time when we were younger homeschoolers that we would have jumped right on that. We were determined to give our kids a more rigorous education than anything available in schools. We found out, though, that the way we went about it didn't make our kids excited about learning, it caused burnout—theirs and ours!
So, what do kids need to be successful in high school (and college)? It's easier (and more fun) than you might think!
They need curiosity and a love of learning. That's what will keep them going later. Hint: Filling out tons of worksheets does not make them passionate about learning.
They need the basic tools of learning. Work on getting them reading well, doing some basic composition (dictating is fine!), and solid in arithmetic so they are ready to learn in high school.
They need good character. Teach diligence by having them working alongside you whenever you can, and by insisting they do chores. Disciple them.
Middle school is the last hurrah for complete freedom in your curriculum. In high school, you'll need certain courses so their transcript will get them into the job or college they want. In middle school, though, no one really cares exactly what you do, so have fun. Build the love of learning. Chase your curiosity. Study falconry or gardening or shipbuilding for science or history – it's okay!
Maybe this isn't the advice you were expecting, but it worked for us. We've graduated six of our kids so far and they've all been successful in college, and you can help your kids do the same – and without killing anyone with work!
Get our Homeschooling High School Resource Pack FREE here!
Your friends,
Hal & Melanie
About the author
Hal & Melanie Young are the award-winning, best-selling authors of Raising Real Men, No Longer Little, and Love, Honor, and Virtue. They are publishers, writers, bloggers, and popular conference speakers internationally, known for their Christ-centered focus and practical, real-life stories. They are the parents of six real boys (five grown!) and two real girls and live in noisy, messy happiness in North Carolina.
---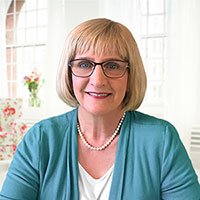 https://www.homehighschoolhelp.com
5 Tips for Forming Good Study Habits Before High School
The goal of middle school is to encourage the love of learning. During 7th through 9th grade, the student is learning how to learn. Don't expect them to already know how to independently absorb a subject. Study habits need to be demonstrated, encouraged, and monitored. Include these five tips with your pre-teen and teenager.
Love Learning
Find a good study spot, or cozy corner. Add sweet treats if needed, to make difficult subjects enjoyable. The best study skill is paying attention and trying to understand. You can't pour information into a student.
Schedule Time
Regular daily exposure is more helpful than occasional marathon cram sessions. Like healthy eating includes regularly scheduled meals, having scheduled study time improves learning.
Take Notes
Help students find a note-taking strategy that works for them. The best note-taking technique includes physical paper and pencil. Students retain less when taking notes by computer. Review notes, to refresh their memory, before tests and quizzes.
Complete Assignments
Work to complete reasonable assignments each day. Slow and steady progress wins the race and earns an A. Encourage prompt correction of wrong answers to improve retention.
Seek Help
When learning is stymied or change is needed, get additional help. The student can ask a parent, curriculum provider, class teacher, or older friends for help. Seeking help is not failure, but a sign of maturity. And parents, if a curriculum isn't working, change it! You have the authority to make changes!
About the author