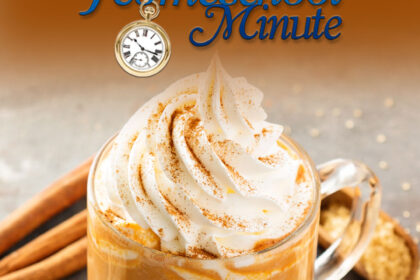 What Kind of Homeschooler Am I?
September 20, 2023
Be sure to scroll to the bottom to enter the contest and see the freebies of the month!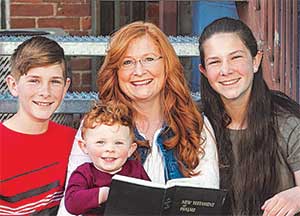 Mercy Every Minute
Deborah Wuehler, TOS Senior Editor
You Will Find Your Way
Like many new homeschoolers, I started out with a full curriculum provided by one company and kept with that a few years. Many stay with their first curriculum choice for all of their children through all of their school years. However, we moved into a more unique approach and unique curriculum based on what I learned about different teaching methods as well as each child's desires, strengths, and weaknesses—especially as we moved into the junior high and higher education years.
Somewhere in between all those years, we begin to find our way, our style, or our method of educating. Whether that be a Charlotte Mason style, a classical method, or an education filled with classic literature or unit studies, there are any number of ways to educate. Don't worry about not fitting into one category or another. You can even create your own eclectic method.
There is no one right way to educate your child at home; however, there are many differing philosophies you may want to consider. There is a free quiz on Discovering Your Homeschool Style from Homeschool Compass where you can discover which educational bent you lean towards.
When you visit our digital magazine at TOSMagazine.com or download the free app (www.TOSApps.com) you can search articles related to styles or philosophies of education, or get answers to any of your homeschool questions by using the search bar, or just skimming through any issue. Every issue of The Old Schoolhouse® Magazine provides simplified definitions of the most popular homeschooling methods and styles.
Some families I know started with only a Bible, a notebook, and a library card. Homeschooling doesn't have to be expensive or time consuming. Choosing your resources depends on your style or method of education and your own family's interests. If you are financially burdened, there are free homeschooling resources on the web, as well as discounted, used books in abundance. For new homeschool families, we offer more than sixty free resources to get you started at TryHomeschooling.com. Also, see the free download this month covering brief descriptions of different homeschool philosophies, styles, and methods.
And, don't forget to listen to this week's podcast on this subject for more help as you educate God's children for God's glory at Home. Where They Belong.
~ Deborah
P.S. Still missing some subjects or electives for your children? Did you know The Old Schoolhouse® has a curriculum side? Visit SchoolhouseTeachers.com for over 400 courses for the whole family covering every grade, every subject, and every student.
---
Proven, award-winning reading program – Funnix uses authentic Direct Instruction to teach your child to read in 30 minutes per day! Learn more: funnix.com/subscribe
---
Stacy Farrell
You Can Start Today
What kind of homeschooler are you? And how does that align with the kind of homeschooler you hope to be? If you struggle because there's a great gap between what you wish was true—and what you actually do—I have good news! God's mercies are new every morning (Lamentations 3:23), which means every day He gives us a fresh start and the opportunity to make changes.
What Is vs. What Can Be
Of course, that doesn't necessarily mean we'll escape the fallout from our failures. But if we have the courage to carefully examine what went wrong, we can glean valuable lessons that can equip us for the future. We have the ability to learn and grow and become more effective in areas that impact our homeschool and family.
Training the Heart
Are you the kind of homeschooler who values consistent routines that build relationships—like reading bedtime stories to your littles? Here are some reading recommendations.
Are you the kind of homeschooler who recognizes the value in writing His Word upon your children's hearts? Here are some suggestions for how you can do that:
Have you recently experienced heartbreak and you're still trying to recover? Or are you fighting a battle against fear? Here's some guidance and encouragement:
Perfection Is Impossible
On this side of Heaven, we struggle to close the gap between who we are . . . and who we wish to be. But—if we put our trust in Him—one day, in a twinkling, we will fully become what we were created to be. He promises.
His love,
Stacy
GRAB THIS FREEBIE! Do your children struggle with fear? Enjoy this free coloring page AND sneak-peek sample of Overcoming Fear that points families to the Father as the remedy for fear.
About the author
Surprised by Jesus, Stacy went from an unmarried, childless, thirty-something career woman to a Christ-following wife of more than twenty-eight years with two sons she homeschooled K-12. She battled fear and overwhelm, but survived and thrived. Author of more than fifteen books—including the award-winning Philosophy Adventure and newly released Food Prep Guide, she loves to equip and encourage homeschool families. Visit her at HomeschoolAdventure.com or at her newly-launched site: FoodPrepGuide.com.
---
Empower students to become confident and competent public speakers. Try two free weeks of public speaking instruction! IEW.com/free-speech
---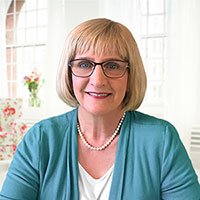 Discovering Your Homeschooling Identity
Homeschooling offers a unique opportunity for parents to tailor their children's education to perfectly fit their specific needs and values. As homeschooling parents, it's natural to wonder what type of homeschooler you are and how your approach aligns with others.
Exploring Different Approaches
There is no one-size-fits-all approach to homeschooling. Some parents use a structured curriculum, while others prefer a more relaxed and flexible approach. Consider your teaching style and your child's learning preferences. Are you a hands-on experimenter, a literature-based enthusiast, or a tech-savvy presenter? Remember, homeschooling allows you the freedom to tailor your child's education to their unique strengths and interests. If it suits your child and your family, there is no "wrong way."
Balancing Academics and Real-Life Experiences
Homeschooling is not limited to textbooks and classrooms. Many parents incorporate real-life experiences into their curriculum, such as field trips, community service, and practical life skills. Successful homeschooling incorporates not just textbook knowledge but grows and stretches the student's character along the way. Embrace the flexibility of homeschooling to create a balanced educational experience that goes beyond traditional academics.
Embracing the Homeschooling Community
You don't have to do it alone! Connect with other homeschooling parents through local support groups, online communities, and co-op programs. Share ideas, resources, and experiences with fellow homeschoolers. Your child will have the chance to connect with others in their community, but maybe more importantly, you will have a community of other like-minded parents who can come alongside you to support and encourage you. Remember that homeschooling is a journey, and learning from others and adapting your approach will help you achieve your goals.
As a homeschooling parent, you have the freedom to define your unique homeschooling identity. Embrace the diverse approaches available and find the one that aligns with your family's values, financial situation, and beliefs. There is no right or wrong way to homeschool, and with love, dedication, and a supportive community, you can succeed! For more information, read my article, How to Be a Better Home Educator, and get the free eBook!
About the author
Lee Binz, The HomeScholar, is a speaker and author of more than 30 books about homeschooling high school. An expert on homeschool transcripts and getting scholarships, Lee's mission is to encourage and equip parents to homeschool through high school. Grab some of the complimentary homeschool resources from Lee and connect with her on Facebook and Instagram.
---
Shurley English provides a clear, logical, and concrete approach to language arts where students grasp and retain even the most challenging concepts! Learn more at www.shurley.com
---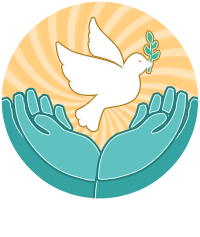 Pillar of Hope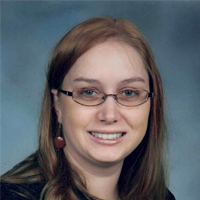 Kristen Heider
A God-focused Homeschooler
New homeschoolers and veteran homeschool moms love learning how others homeschool. What curriculum do they use? What teaching methods are they employing? Where do they find hope on those difficult days? Personally, I find inspiration and encouragement when I read about other's homeschools. When peeking inside someone's homeschool through articles, blogs, and social media, I keep in mind that the goal is not to compare but to learn and borrow for our own homeschool.
I have been homeschooling for several years now. Many days I think I have finally found my groove, but then something happens and I need to pray and adapt. How would I categorize my homeschooling style? I love many different homeschooling methods including Charlotte Mason, lap-booking, traditional, and eclectic. As a curriculum reviewer, I have access to a variety of homeschool resources. Our children love the variety, but a classical education infused with Charlotte Mason's philosophy works best for us.
Since we use a variety of methods and resources, flexibility is key to my homeschooling style. And the most important part of our day is keeping the Lord at the forefront. All the math lessons, read-alouds, and science experiments only serve as the backdrop for leading our children to God. No matter what kind of homeschooler you are, keep God in your plans. He will provide you with hope each day.
About the author
Kristen is a housewife and mother to three, having worked at a national park site, a metropolitan zoo, and as a history teacher. Kristen blogs at A Mom's Quest to Teach, where she relates her family's learning experiences. Her site is a regular column, covering elements of teaching, crafting, and all the roller coaster rides that entail being a mom
---
Don't miss the learning and language options that will be showing up in your inbox this coming Monday. The featured companies will be showing off their quality offers for your family's education and enjoyment. Look for the Homeschool Favorites email in just a few days!
---
SchoolhouseTeachers.com kids are full of talent! Come showcase your art and photography skills in the Virtual Art and Photography Fair! This event is open to all PreK–12 ST kids. Visit the Activities/Events tab in your Member Dashboard to learn how to submit your child's artwork. Projects may be original paintings, drawings, sketches, photography, sculptures, etc., submitted via clear digital photo for website display. Award certificates will be presented for first, second, and third places! Not a member? Join today!
Student submissions are being accepted from September 11 through October 27, 2023.
---
SchoolhouseTeachers.com Corner
Did you know?
Every class is INCLUDED for ultimate members!
No limits.
How does a parent teach in a way that helps the homeschool student learn best? Your Child's Learning Style homeschool course helps parents delve into the quirks and intricacies of different learning styles, learn the methods that go with those learning styles best, and discover how to adapt the curriculum they already have to best fit their child's learning style.
---

What kind of homeschooling works best? Christine Weller walks listeners through popular styles such as classical, Charlotte Mason, unschooling, relaxed, and eclectic. Learn how to plan based on your goals, styles, strengths, and weaknesses, and apply approaches once you know the direction you want to take with your kids. It's all in Episode 34 of the Hey, Mama! Homeschool Show: What Kind of Homeschooler Am I?
---
New homeschoolers often try to recreate public school at home (especially those pulling students out of school). Try this instead. (Find all the articles with HomeschoolApp.com.)
---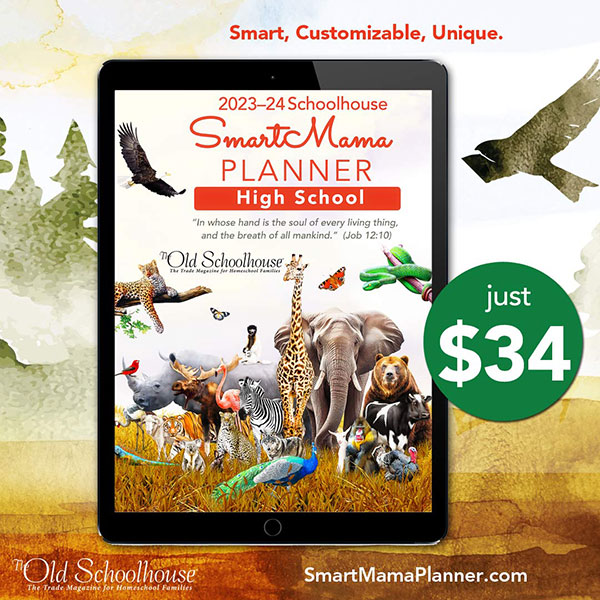 It's not too late to help your teen tame a wild high school schedule with their own interactive digital planner from The Old Schoolhouse®. Your high schooler can track credit requirements, plan for the future, and stay on top of assignments—all while learning organization skills. The 2023–2024 Schoolhouse SmartMama Planner HIGH SCHOOL version includes: GPA calculating form, transcript templates, logs for books read, monthly articles by teens, Bible reading schedule, and prayer journal, plus more. Just $34. Free to download for SchoolhouseTeachers.com members. (Mama, do you have your planner for the school year yet? There's a Schoolhouse SmartMama Planner for you too! It's also free for SchoolhouseTeachers.com members.)
---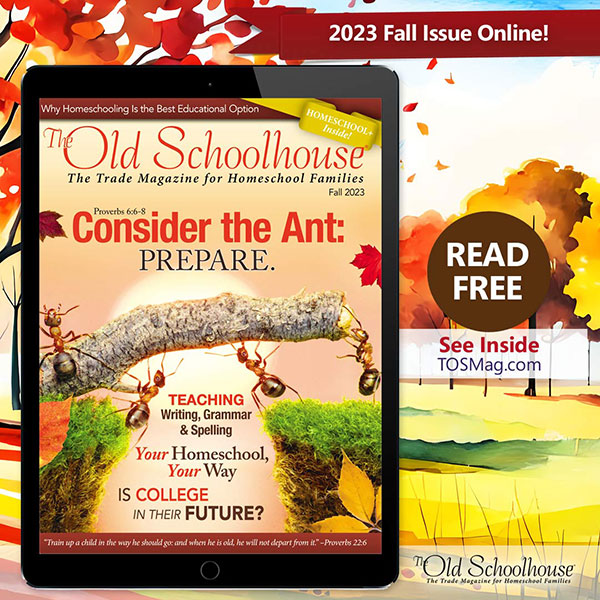 Start the school year off with The Old Schoolhouse® Magazine on hand. The Fall issue is easy to find. It's on the TOS App now along with dozens of back issues full of timeless topics, and it's all free. Read up on higher ed prep and college alternatives, foreign exchange students and foreign language study, adaptive technology, and more. Help is on hand wherever your homeschool takes you. HomeschoolApp.com. Here's another place to find the Fall issue (and years of back issues): our Digital Magazine Library. Read free here too. New issues every quarter.
---
Contest Corner
for the month of September
Growing the Fruit of the Spirit
Homeschooling with Confidence, LLC
https://hswithconfidence.com/
This is a 326-page spiral-bound book. There are ten chapters in the book, and each chapter has five lessons. The first chapter of the book is an introduction to the fruit of the Spirit. "But the fruit of the Spirit is love, joy, peace, patience, kindness, goodness, faithfulness, gentleness, self-control; against such things, there is no law" Galatians 5:22-23. The remaining nine chapters cover each of the fruits listed in the Bible verse.
I used this book as our Bible study time during our homeschool day. This book could be used in homeschool, as a family devotional, in a church group, or by anyone wanting to learn more about the fruits of the Spirit. Each lesson has a devotional or study to read and discuss. At the end of each lesson, there are activities to choose from to further understand and remember the Bible verse. These activities include options for all ages.
We usually read through the lesson and work on the memory verse during lunch then complete the activity after lunch. I have found an activity with each lesson that is great for my kids' ages and abilities. Some examples of the activities are making an "I am thankful" jar, making a gratitude collage, making thank you notes, playing the gratitude game, or coloring the following picture. These examples are from chapter three, lesson two, about the fruit of the Spirit that is Joy. My sons especially enjoyed the Gratitude Game, which involved sharing something they were thankful for based on the color of M&M they picked from a jar.
---
Go to the contest page of our site where you can ENTER TO WIN the book Growing the Fruit of the Spirit.
---
Freebies
Homeschooling: You Are Not Alone
Get ready for a new year of homeschooling and find ongoing support with The Old Schoolhouse® Magazine's "Homeschooling: You Are Not Alone" Supplement. This FREE digital issue is an invaluable resource for parents who are taking back their children's education.
With an amazing collection of ground-breaking articles, this supplement will lead you . . .
BACK TO THE BASICS: Learn how to organize a homeschool and balance your work with your children's education. Help students get started on the right foot in preschool, maneuver the awkward years of middle school, and finish strong in high school.
BACK TO THE BIBLE: Discover what God's Word teaches about setting expectations, building character in kids, and teaching students with special needs. See how God can use family disagreements to grow compassionate children who have problem-solving skills.
BACK TO THE BEGINNING: Be inspired by the pioneers of home education as you read the history of homeschooling. Embrace the unschooling mindset by understanding the foundational principles of success.
Topics also include notebooking, lapbooking, and language studies in Spanish and Latin. The "Homeschooling: You Are Not Alone" Supplement has something for everyone. It will be a reference tool throughout the year and for years to come. Download your FREE digital copy today, and be encouraged that you are NOT alone! The Old Schoolhouse® Magazine has got your back—to school.
---
How to Begin Homeschooling
Click on the image for the full free printable pdf.
---
Share this newsletter with a friend, and be sure to let those CONSIDERING homeschooling know about the enormous FREE info-pack which awaits them here: www.TryHomeschooling.com.
---
If you liked today's Homeschool Minute, please email the editors and tell us what part you liked most. It's a huge blessing to receive feedback!
Please add publisher@theoldschoolhouse.com to your email contacts so that our emails to you don't land in spam.
DISCLAIMER: The Old Schoolhouse® and its staff do not necessarily endorse or agree with the articles, images, advertisements, or other content appearing in The Homeschool Minute, on any linked website, or otherwise. The views and opinions or other matters expressed in this newsletter are not necessarily those of the publishers, editors, staff, contractors, associates, or other affiliates of The Old Schoolhouse®