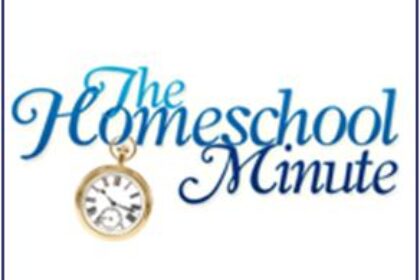 Help! I'm Homeschooling a
Teenager
September 1, 2021
Be sure to scroll to the bottom to enter the contest and see the freebies of the month!
---
Hey, Mama!
Your Teen: Worth It All
Hey Mama,
Remember the day your baby became a teenager? For some of you, it hasn't happened yet (and you're dreading it). For others, it's been years since you've thought about it. And then there are some of you who are in the midst of those "terrible teen" years now! Whatever your case, we've all had or will have that day—the day your kid gets his learner's permit or his first job or wants to start his own business. This is an exciting time for your children (and terrifying for you) as they realize their impending independence and take their first steps toward what interests them.
Find encouragement and advice on raising teens in these articles from The Old Schoolhouse® Magazine.
Homeschooling the TEEN Rebel by Deborah Wuehler
Don't Forget the 10 Essentials When Homeschooling High School by Lee Binz
Teaching Teens to Read with Discernment by Amelia Harper
And remember, Mama . . .
Even on the worst day, was it all worth it? Would you change a thing? In the moments of frustration and even grief (and those moments do come) with our children, when they are being so foolish and illogical, when you cannot get through those thick skulls, would you wish you'd never had them?
Or when things cool down and the moment has passed, do we recognize the gift of God's hand and know that He is growing us right alongside our own children? It is a testing ground for us all.
They are not perfect. They will mess up. We mess up, yet God is always right there with His mercies new and fresh every morning. Never will He leave us. And deep down inside, we know we could never, ever turn our backs on those precious ones God has tasked us to raise up for His glory.
Take heart. Enjoy the good days and bask in the joy. And when your heart is low, look up. Find your perspective, for this trial, too, shall pass. God is on the throne. He sees it all! Nothing escapes Him, and He makes all things GOOD for those who love Him. Can you wait for His timeline?
His hand, Mama, is on your head tonight, no matter what you're going through. You are sheltered by your Father, the perfect Parent. No fear.
"And we know that for those who love God all things work together for good, for those who are called according to His purpose." (Romans 8:28)
– gena
---
Enjoy more learning time! Cynthia will help you get started and provide personal support for your successful homeschooling. Learn more.
---
Todd Wilson
Homeschooling a Teenager: The Good, the Bad, and the Ugly
Sometimes I forget how hard it is to be a teen. My wife reminds me of that when I get all bent out of shape and holler at my emotional teens. "You used to be that way when you were their age," she reminds me. She's right; I was. We all were.
But being a homeschooling teen has its benefits. Being home removes so much of the peer influence, and it takes them off the stage of "everyone looking." It's just so much better to be home during that vulnerable time of life. And while it is better, it doesn't solve the teen "dilemma."
There is still so much swirling through their heads and bodies. It's just not a lot of fun. In fact, homeschool teens might begin to question the validity of being homeschooled, even questioning your ability to homeschool them.
They'll say things like:
Are you qualified to teach me?
I'm missing out.
All my public-school friends are okay; it doesn't affect them.
By the way . . . those are lies! That's why I wrote the book Lies Homeschooling Teens Believe. Instead of re-writing all the answers here, let me just tell you to get the book and have your teen read it. Just go to our website.
The book won't solve all your teen issues . . . but it'll answer the questions based on lies with the truth! So check one area off your list.
Get the book now and . . .
Be real,
Todd
---
ACT & SAT SUCCESS-ONLINE TEST PREP Our online test prep is the most effective, affordable way to dramatically increase scores, admission choices, and scholarships.
https://academictutoringcenters.com/oldschoolhouse
---
Sherri Seligson
What Did Adolescence Do to My Sweet Little One, and How Does That Affect Our Homeschool?
During the journey of homeschooling my children, I realized that each year brought new "exciting" challenges. One of these was the transition from teaching elementary-aged children to teaching young adults. Why does it seem like teaching teens is so different?
Well, for one, they are going through adolescence, meaning that their bodies and minds are changing. They become more able to understand abstract ideas instead of hard, concrete information. However, that means they start to ask questions and even challenge things.
"Why do we have to learn this?" "Technically, you said to answer the question but you didn't say I had to answer it correctly." "How can we believe that God is really there?" Their questions range from being silly, to challenging you, to even questioning what they know about God.
Don't take it personally.
They are trying to flex their developing brain as they learn more about how the world works. It's similar to a young child challenging you today by touching something you said not to touch yesterday. Children want to know if the rules are the same—they are testing boundaries so they understand how their little world works. Your teens are basically doing the same thing, but now they are aware of the larger world around them; they can comprehend more about it, and they need to know how they fit into it. They are looking for security and a foundation (i.e. Truth!) in this new understanding.
You see, your teens are wired to become future heads of a household—husbands and wives . . . moms and dads. They are moving from riding on the coattails of your belief system and wrestling with a need to make it their own personal belief. Additionally, they might come up with different ways to organize their schedules, perform their chores, or even to learn their schoolwork. In a nutshell, they're trying to understand how they are uniquely designed by God so they can launch into the world as adults.
Embrace those changes and help them understand how they are uniquely wired. Speak the truth of Scripture as it instructs us how to live. Regularly encourage them by sincerely praising their strengths. Learn along with them when it comes to subjects they are passionate about (even if you don't "get it"). Pursue them; pray for them; and make sure they know you love them!
About the author
Sherri Seligson and her husband David homeschooled their four children for twenty-one years. Before being promoted to mother, Sherri worked as a published marine biologist at Walt Disney World. With an M.Ed. in Curriculum and Instruction, she has authored Apologia's General Science, Marine Biology, and several upper-level instructional video courses. An international conference and retreat speaker, Sherri uses transparency, truth, and humor, as she encourages moms on their homeschool journey and teaches families the importance of studying God's creation. www.facebook.com/SherriSeligsonAuthor www.sherriseligson.com
---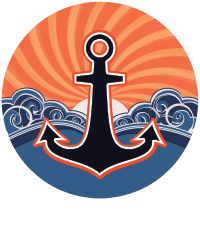 Pillar of Faith
Jodi Riddle – Training the Next Generation
Homeschooling can be challenging for children of any age, but what about those teenagers?
Maybe it is just me, but I honestly found the teenage years to be quite rewarding. If you had the opportunity to homeschool your children from early on, by the time they are teenagers, they are putting into practice all those things you instructed them in. It's a time of independence, responsibility, and life-training.
Sometimes we as the "trainers" are the ones who stereotype what a teenager is, and we tend to anticipate negativity and trials before they even occur. Here is where our faith comes into play. The Bible tells us in Hebrews 10:23-24, "Let us hold fast the profession of our faith without wavering; (for he is faithful that promised;) And let us consider one another to provoke unto love and to good works." Instead of the negativity surrounding a teenager, let's provoke them unto love, good works, and all those things we spent years teaching them.
Homeschooling a teenager really isn't that bad when you put your faith to the test, and let God direct your path. Training the next generation for what lies ahead should be accompanied by love, grace, and the recognition of who God made your teenager to be.
About the author
Jodi started her journey with TOS in April 2016 and serves as the Operations Manager. She and her husband, Duane, have been married over 30 years and have spent over 20 years in the ministry. Along with being a pastor's wife, she homeschooled her 3 (now grown) sons for 18 years and also taught in the private and public-school settings. Jodi enjoys teaching, playing the piano, and making cards. Her heart's desire is to serve others and use her gifts to glorify the Lord.
---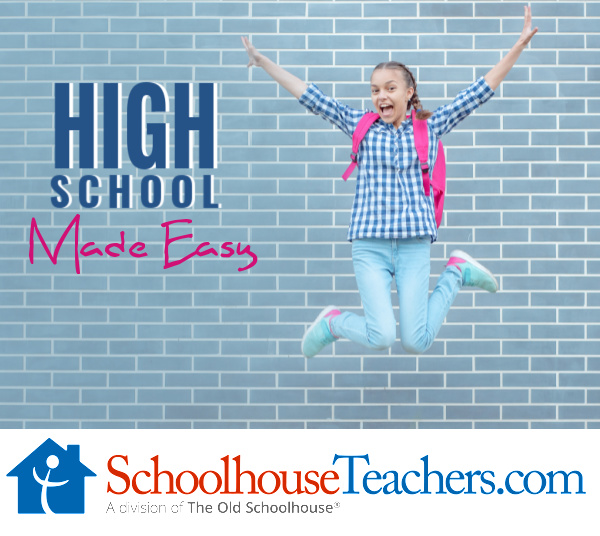 ---
Looking to incorporate art into your homeschool? Join 9000+ families who are SchoolhouseTeachers.com members and receive access to the exclusive Hey, Mama! Bright Spot event on 9/21 at 4 p.m. EDT. Come prepared to learn how to incorporate art into your homeschool this year!
---
SchoolhouseTeachers.com first-ever Storytime and Show-and-Tell begins at 4 p.m. EDT on 9/14. Become a member today so your preschooler and kindergartener can join in the fun!
---
Now accepting entries for the SchoolhouseTeachers.com PreK–12 Virtual Art and Photography Fair. Accepting original paintings, drawings, sketches, photography, sculptures, etc. submitted via clear digital photo for website display. Award certificates presented for first, second, and third places! Not a member? Join at SchoolhouseTeachers.com today!
---
---
---
The Old Schoolhouse® Magazine is now available for FREE online! Click the graphic to read it cover to cover!
Download the free mobile apps at www.TOSApps.com.
Get the print issue here.
VIEW BACK ISSUES: Go here to access all back issues.
---
---
Congratulations to Anna from Pittsburgh, PA, who won our July giveaway!
Contest Corner
for the month of September
Preacher on the Run: A Novel of the Regulator Uprising
Jayna Baas
Preacher on the Run: A Novel of the Regulator Uprising by Jayna Baas is Christian historical fiction centered on the Regulator Rebellion of the Revolutionary War Era. The over 310-page novel includes fifty chapters plus a prologue and epilogue. Additional pages include a North Carolina Piedmont Area map from 1771, background information, Scripture references, and a bibliography. 
I used this book as a read-aloud with my 10-year-old daughter and 14-year-old son. Though it did not fit in with our studies this year, I was drawn to the book because a young author wrote it, and I wanted to take the time to discover the story with my children. It was age appropriate for a 14-year-old, though the plot was a little ambitious for a 10-year-old. I will assign the book to my 16-year-old son to read independently during his next school year when his studies cover the Revolutionary War. I also suspect my post-high school daughter would enjoy this book and will make sure it is available for her.
Preacher on the Run is a unique book.
Though historical fiction, the author constructed her story in two fresh and exceptional ways. First, the dialogue was more modern than expected of a 1700s setting, giving the characters a relatable connection to the present-day reader. Second, the main character Robert Boothe along with his wife Magdalen are nearly superheroes in the sense that they are aware something big is working against them. They seem to expect trouble, as well as the Lord's strength to handle that trouble. The result of the author's choices is a surprisingly entertaining read with quite a bit of clever humor, which was unexpected given the historical period. Nearly every day, I would catch my 14-year-old with a grin or laugh as I read. Even the title evokes a smile and intrigues.
---
Go to the contest page of our site where you can ENTER TO WIN Preacher on the Run: A Novel of the Regulator Uprising.
---
Freebies
American Heritage Education Foundation (AHEF)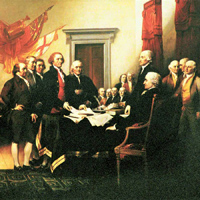 Download FREE, award-winning, patriotic K-12 lesson plans, units, course guides, reading handouts, & other educational resources on America's founding documents, history, & philosophy. For Social Studies, U.S. History, U.S. Government, Civics, Philosophy, Bible, & Western Civilization. No cost to sign up! AHEF also offers critically-acclaimed resources on the Bible's historical influence on America's governing principles. AHEF is dedicated to the teaching of America's philosophical heritage to promote constructive citizenship & freedom, unity, progress, & responsibility among students.
This free product and more are found in our 2021 Freebie Directory: TOS Freebie Directory – The Old Schoolhouse®
---
FREE e-book!
Have you ever purchased a curriculum that doesn't live up to its boasts? Frustrating, isn't it? Could you use some advice on how to save time and money and get only what you need? Take a look at a few of the resources available in this eBook.
Find more freebies at The Old Schoolhouse Homeschool Store: Freebies Archives – The Old Schoolhouse®
---
With the TOS Mobile App, search topics of interest spanning more than a decade, share articles, browse interactive content, and follow the links to hundreds of related resources. Each issue can also be downloaded and read offline.
---
Share this newsletter with a friend, and be sure to let those CONSIDERING homeschooling know about the enormous FREE info-pack which awaits them here: www.TryHomeschooling.com.
---
If you liked today's Homeschool Minute, please email the editors and tell us what part you liked most. It's a huge blessing to receive feedback!
Please add publisher@theoldschoolhouse.com to your email contacts so that our emails to you don't land in spam.