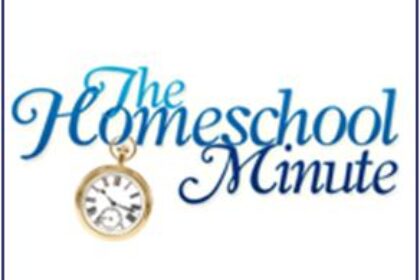 Online Classes: Elective or Core?
October 5, 2022
Be sure to scroll to the bottom to enter the contest and see the freebies of the month!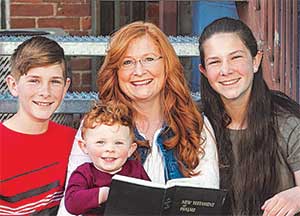 Mercy Every Minute
Deborah Wuehler, TOS Senior Editor
Filling in the Gaps
When I am at a loss of what to teach or how to teach it, I often look for help online. Is there a subject you just haven't decided yet for the upcoming school year or need to fill a gap? There are so many good resources out there to look at, but which one is best for my students and our schedule? I know God will confirm to me what is best as I seek Him first, as He will for you!
What about a learning gap where your child needs additional help? There might be an app for that! Online learning and apps can be very helpful in this technological age. The Old Schoolhouse® Magazine www.TOSApps.com and TOSMagazine.com is free and often highlights educational apps that are pretty amazing.
Here are some other suggestions from some fellow homeschoolers at The Old Schoolhouse® Magazine:
Online Learning Success by Brandy Chandler
Online Learning with MOOCS by Andy Harris
Online Education, A Viable Alternative by Crystal Marcum and Tammie Bairen
Definitely check out SchoolhouseTeachers.com – for the price of one elective, you get a year of over 400 courses opened up to the whole family! Our family has used several: science, history, writing, Spanish, guitar, and other courses through ST.com. And check out tons of resources reviewed by families just like yours here: Welcome – Homeschool Review Crew (schoolhousereviewcrew.com).
The Bible app at www.youversion.com is a family favorite. This app reads the Bible aloud to my struggling readers as they follow along in their Bibles. I can also listen to the Scriptures as I clean the kitchen, cook, or organize my school stuff. Awesome and free. We also have a Bible Reading Plan for you called Homeschool Moms Teach the Psalms. Homeschool Moms Teach the Psalms | Devotional Reading Plan | YouVersion Bible includes a devotion for you and activities for the kids.
Our Great God and Father walks with us, and in His presence is fullness of joy. Don't give in to fear. Christ is very close to us. Anxiety will flee as we find our peace in Him. You can do this. God gifted you with these children, and He will equip you. The liar will tell you that you are a failure. You are not a failure—that would mean it was all about you. But you have a Faithful God writing your story. He will complete the work He begins.
"My flesh and my heart fail, but God is the strength of my life . . ." Psalm 73:26
Beyond the Dining Room Table: The Amazing Benefits of Online Learning by Cheri Blomquist
~Deborah
---
Fun. Faith. Friendship. – The Adventures in Odyssey Club is a safe place for kids to have fun and grow in their Christian faith! https://www.adventuresinodyssey.com
---
Raising Real Men
Hal & Melanie Young, RaisingRealMen.com
Seeking a Balance Between Online and In-Person Learning
Deciding to homeschool was a lot scarier when our older kids were young and there were fewer resources. These days, there's the opposite problem—how do you decide what and how much to outsource?
On the one hand, there's nothing wrong with outsourcing and online classes. Sometimes your kid's talents are very different than yours. Get help with the things that you struggle with, rather than soft-pedal a subject or even give up on homeschooling altogether. Outsourcing can save you a lot of time, too!
It's easy to go overboard, though, and use so many online classes that kids get burnt out. If we outsource everything, we begin to lose some of the benefits of homeschooling. It's not the math; it's the discussion prompted by all the time spent doing it together. It's the discipleship that happens as we discuss the big questions of life that come up in literature. Those things impact our kids and our relationship with them.
So, how do you find a balance that takes advantage of the array of resources we have available without going too far?
Prioritize online classes for those subjects that would be a burden—things you don't care for or don't have time for or want your kids to go deeper than you could.
Mix it up. Do online classes and parent-led courses, too. If you can, also include a course or extracurricular activity face-to-face, especially with high schoolers.
Stay involved. It's tempting to let go, but you still need to keep an eye on things. Sometimes kids get behind and get embarrassed, so they don't tell you until it's too late. Sometimes they hear things they don't understand or need context for. Sometimes hard questions come up that you'll want to talk through with them. You won't know, if you don't stay involved.
When handled right, online classes can be a great help in homeschooling! We've used a variety of them and they've really helped us—maybe they'll help you, too.
Your friends,
Hal & Melanie
About the author
Hal & Melanie Young are the award-winning, best-selling authors of Raising Real Men, No Longer Little, and Love, Honor, and Virtue. They are publishers, writers, bloggers, and popular conference speakers internationally, known for their Christ-centered focus and practical, real-life stories. They are the parents of six real boys (five grown!) and two real girls and live in noisy, messy happiness in North Carolina.
---
Connect the homeschool classroom to careers. iCEV brings the expert to the classroom, bridging the gap between education and industry. Visit the website to learn more.
---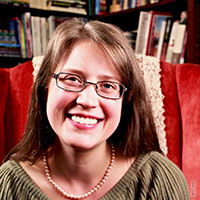 Danika Cooley
Online or In-Person?
I'm a fan of in-person learning for kids. Read-alouds, guided notebooking, field trips, and lots of hugs are essential for littles to learn. As your kids grow and mature, though, should classes always be taught by mom?
Not necessarily.
In elementary school, our kids did math facts drills online, along with typing games. In upper elementary, middle and high school, we used video classes for elective subjects like economics, constitutional law, biblical archaeology, and so forth. By the time my kids were in the last two years of high school, they took a number of online classes to prepare for CLEP tests through the College Board, which allowed them to earn college credit.
So, are online classes good for our kids?
Consider what our primary goals in homeschooling, as Christian moms, should be:
Discipleship – If we aren't leading our kids to Jesus through his Word, nothing else truly matters.
Relationship – We gain the right and the access to teach our kids and to speak into their lives through the relationships we build with them.
Online classes can be wonderful, as long as they don't block our ability to disciple and relate to our kids.
If you and I were having coffee, I'd recommend you don't start online classes too early with your kids. Your preschooler learns best by playing and being read to. As your child grows, be sure you are interacting with them and their schoolwork throughout the day. So, if your teen spends three classes online, be sure you are still reading the Bible and praying together. Read their literature or history papers and discuss what they're learning. Online classes can be a blessing, whether you employ them for elective or core classes. Just be sure you are reading the Bible and praying together—discipling your kids—and that you are continuing to teach in ways that allow you to maintain and build your relationship with your kids. After all, those are the two primary gifts of homeschooling!
About the author