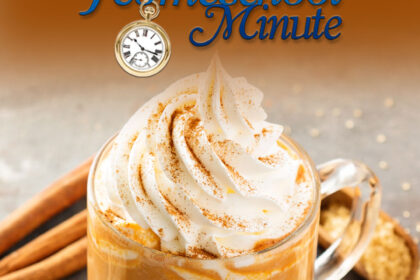 The Value of Foreign Language
October 26, 2022
Be sure to scroll to the bottom to enter the contest and see the freebies of the month!
Hey, Mama!
Christ is Our Model
Hey, Mama!
Just wanted to stop in and deliver a quick message as I run out the door. It's ironic. I don't know; I just found it funny and had to tell you. You know how you have been kind of down on yourself about certain things lately? You look at your friends (and then in the mirror) and feel inferior. They can homeschool better, you say. They have a cleaner home, you lament. But guess what? You are going to crack up when you hear this.

Just as you are looking to them as some sort of model or something, they are looking at YOU because they feel the same way—only in different areas. Some envy the relationship you have with your husband (they don't tell you this, but they struggle). They long for the same looks you two share; it's so obvious you guys are in love after all these years. Not only that, they can't understand how you can cook SO well, so much diversity there! (They still feel like they are basic level "chefs," they say.)

I guess it's kind of like that passage in God's Word about various members of the body doing their part (what God created each one to do) and how we all work together like a puzzle, complementing each other. Envy is the wrong action point, Mama. Don't ever envy anyone else again (and I'm going to admonish your friends to quit focusing on YOU as the model too—they need to stop that already).

Christ is our model, and He has given each of us gifts. Let's use them to glorify Him. Take ourselves off the throne—because self-love and even self-hate are just other ways to put the focus on self. Let's elevate Him today, instead. He's the Author of anything good we do. It is all Him!

So if you struggle with teaching algebra or trigonometry, don't be afraid to reach out to your sister-in-law, a math whiz or your best friend—she said she's willing to tutor your kids if you make their family dinner once a week. If writing isn't your bag, call your Mama, who can copy edit anything and writes so beautifully. You got her genes in the hair department, but . . . well, just call her. She'll help you teach writing.

Teaching foreign language can be challenging for many homeschoolers. We feel ill-equipped if we aren't fluent in Spanish or French, or if we never took Latin as a kid. But you probably know someone who is gifted in these areas. Don't envy them—use their expertise! Most homeschooling moms are happy to help. Work out a mini co-op. You can teach your multilingual friend's children history, and she can teach your kids foreign language.

These articles from The Old Schoolhouse® Magazine also offer some good advice.
Teaching Foreign Language by Julie Jeavons
The Value of a Foreign Language by Amy Barr
Foreign Language for Preschoolers by Tina Rice
"For just as we have many members in one body and all the members do not have the same function, so we, who are many, are one body in Christ, and individually members one of another." – Romans 12:4.
We are members of Christ's Church, and we are all different. God did not create you to be your third best friend's clone. Sure, she is better at teaching grammar; her nails are better too, but so what. Does it really matter in the end? Raise those kids up in the Lord; that's the main thing. You are doing awesome, pretty Mama (and goodness gracious, keep cooking all that yummy stuff you come up with; it's amazing). Meanwhile, as always and forever, His hand is on your head today.
~gena
---
The JAMwithLatin.com classroom uses the Henle First Year Latin textbooks to teach an ancient language in a modern way. Perfect for homeschooling 11 and up.
https://www.jamwithlatin.com
---
Todd Wilson
Do What Works for You
OK, this is going to be short.
My thoughts on teaching foreign languages: If you think learning a foreign language is important for your kids' future success, you like teaching it, and your kids like learning it . . . then do it.
If you don't think you're kids need a foreign language in their future, you don't want to teach one, and your kids don't show any interest in learning one . . . don't do it.
None of my kids know any language besides English except for a few Spanish numbers and a few simple words. Honestly, we only have limited time in our homeschool day, and we think there are other things more important to teach.
If my kids decide one day that they need to learn Spanish, Swahili, or Elvish, they can learn it themselves. That's why missionaries go to language school, and Rosetta Stone is in business.
So final advice: Do what you want. Don't do what others say you must do. And let your smile be your guide.
Be Real,
Todd
About the author
Todd Wilson is a husband, dad, grandpa, writer, homeschool conference speaker, and former pastor. Todd's humor and down to earth realness have made him a favorite speaker all across the country and a guest on Focus on the Family. As founder of The Familyman and The Smiling Homeschooler, his passion and mission are to remind moms and dads of what's most important through weekly emails, podcasts, seminars, and books that encourage parents. Todd, and his wife Debbie, homeschool four of their eight children (the other four are homeschool graduates) in northern Indiana and travel America in the Familyman Mobile. You can read more at www.familymanweb.com.
---
Learn biblical Greek and classical Latin the easy way! Explore God's Word with great beginning study tools. Visit www.greeknstuff.com
---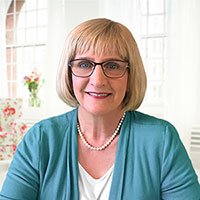 https://www.homehighschoolhelp.com
Learn Another Language to Preach the Word
The importance of teaching our children a second language is summed up by the Great Commission, "…Go ye into all the world, and preach the gospel to every creature." Mark 16:15. To "go," you must speak their language and understand their culture. You must communicate and understand where they are coming from.
Going into "all the world" means you need to value the souls of people living everywhere on earth, not just those near us, or who speak English, or with whom we agree.
To "preach the gospel" means both verbally and through our actions towards others. Being able to speak so they comprehend, and understanding their gestures and idioms makes the difference between good news and bad experiences.
We are called to preach the gospel to "every creature" across the globe. John 3:16 says, "For God so loved the world, that he gave his only begotten Son, that whosoever believeth in him should not perish, but have everlasting life." Focusing only on our own country and ignoring the rest of the world makes us disobedient.
Learning a language can be challenging, but is that so bad? If a child has to work hard in order to learn, that means they are building a strong worth ethic. Learning a language is also financially worthwhile, because adults fluent in a second language make more money.
Include a foreign language in your homeschool, so your student will be prepared for college or career, and can fulfill the Great Commission with cultural empathy and understanding.
Get motivation to finish homeschooling strong with "Finding the Faith to Homeschool High School: Weekly Reflections for Weary Parents." Homeschool moms LOVE this weekly devotional!
About the author
Lee Binz, The HomeScholar, is a speaker and author of more than 30 books about homeschooling high school. An expert on homeschool transcripts and getting scholarships, Lee's mission is to encourage and equip parents to homeschool through high school. Grab some of the complimentary homeschool resources from Lee and connect with her on Facebook and Instagram.
---
Leap into learning with the Learning Friends 100 Words Book from LeapFrog! Press the pictures to hear words fun facts in English and Spanish. https://www.amazon.com/LeapFrog-Learning-Friends-Frustration-Packaging/dp/B07CCFDZZ3/ref=sr_1_3
---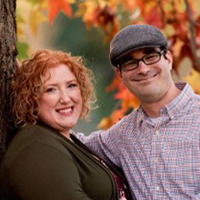 Adam and Dianne Riveiro
Pillar of Future
Dianne Riveiro – Study Foreign Language with An Eternal Perspective
If your school district is like ours, it probably requires your high school student to take two or more years of the same foreign language. This can seem daunting to a parent who isn't bilingual. Maybe it even feels like a pointless exercise, taking time away from other activities we would rather pursue with our children. But what if we looked at learning a foreign language through a heavenly lens?
We have one daughter who took Spanish in high school. Now, she is in college and helping in a Spanish-speaking church. She is so excited about being able to share the Gospel with the Spanish speakers of her neighborhood. Our second daughter is starting to learn American Sign Language (ASL), thanks to schoolhouseteachers.com. Her desire is to also be able to use her newfound skill as a means of communicating the Gospel to a very underserved population! When we look at learning a foreign language in light of the eternal difference it can allow us to make, it all of a sudden becomes as worthy of our time as core subjects like math and English. After all, isn't everything we do (and learn) supposed to be accomplished for the furtherance of God's kingdom (1 Cor. 10:31)?
About the author