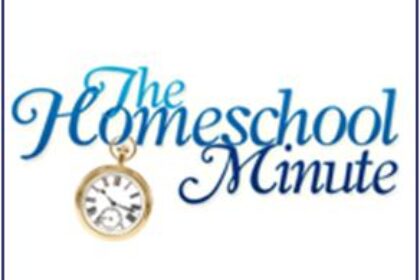 The Value of Sports
October 20, 2021
Be sure to scroll to the bottom to enter the contest and see the freebies of the month!
---
Mercy Every Minute
Deborah Wuehler, TOS Senior Editor
Here a Little, There a Little
Just like families who love speech and debate, or families who love the arts and music, I have met homeschool families where sports are their thing. Their children were in every sport, every season and many went on to professional careers.
While there is much value in organized sports, not every homeschool family can join a team every season, nor would they want to. Their location does not allow that kind of travel, or their home life has so many other extracurriculars or ministry involvement that time does not allow it.
But we can make every effort to get them doing something at home. Children naturally love to run and play outdoors, and there are many benefits to that in every season. We would set up obstacle courses, play basketball and volleyball, and of course, we went on many nature walks over the years.
When all eight of our children were home, we were very busy; so we had to choose the child and the sport for that season. If they showed ability and enthusiasm, they might continue. It helped when we found opportunities where all the children could participate (swimming, jump-rope teams, a presidential fitness co-op, etc.).
They loved all these things, but not all at once. Here a little, there a little, with an emphasis on keeping them moving and healthy was the recipe that helped our busy homeschool.
Many Scriptures come to mind about running as well as walking with God.
Do a little Bible study with your children as you read:
1 Corinthians 9:24
Hebrews 12:1
Galatians 2:2 and 5:7
Philippians 2:16
Deuteronomy 10:12
Micah 6:8
Homeschool parent, this marathon called home education will have times of pushing yourself hard up some steep hills, and sometimes restfully going downhill. The Lord and His Word will help you win the race of education at Home. Where They Belong.
~ Deborah
If you are looking for more Bible studies to do with your children, then check out the three reading plans at Bible.com titled Homeschool Moms Teach the Psalms.
Here are some articles with more information on the value of sports:
Do Homeschoolers Need Sports and Physical Education? by Jodi Riddle
Eric Liddell: Champion for God by Bonnie Rose Hudson
Homeschool Volunteer—Great Things Can Happen by Larry Storey
---
OM – Where laughter and learning unite. Kids join teams, solve problems, form friendships, embrace public speaking, and bring their creativity to life. Join now! https://www.odysseyofthemind.com/
---
Todd Wilson
Sports Can Have Value, But Don't Feel Pressured
Ooh, this is a hard one . . . because I'm not sure about the value of sports. If you ask me should all kids be involved in extracurricular sports, I'd say, "No way!" But if you ask me does it have some value, I'd answer, "Yeah, maybe."
It really depends on you and your stage in life. I know that with our five older kids, we traveled so much when they were young that we couldn't commit to sports. About the only sport we played was a pick-up game with another family.
But things have changed for us. And now we find ourselves neck-deep in sports with the two youngest boys playing basketball, and Maggie (17) on the volleyball team, and honestly, I wish we could go back.
Not that it hasn't been fun watching them play, and they sure enjoy it, but it just takes up so much time and effort.
So here's my take on sports: Should you have your kids play sports? Only if you want to . . . and you should NEVER feel guilty about saying no. Does it have a lot of value? I don't know. If you think it does, I guess it does, but I do think there is a danger of over-committing and giving it too much value.
Those are my thoughts and I'm sticking to them 🙂
Be real,
Todd
---
Danika Cooley
Character through Training
Yesterday afternoon my husband and I drove from our misty, gray coastal home over a mountain pass to our state's metro area where the blazing sun shoved the temperatures into the mid-80s. We were there to watch our youngest son run a 5k against some of the top high school athletes in the state. I was surprised to be tackled in a bear-hug by another son. He runs for his small Christian college and was accompanying the head coach on a scouting mission.
My kids have all been involved in sports during their childhood. They participated on community teams as children, and three of them went on to play for local high school teams.
The apostle Paul uses race analogies in a number of his letters. I particularly love 1 Corinthians 9:24-27, which in the ESV says: "Do you not know that in a race all the runners run, but only one receives the prize? So run that you may obtain it. Every athlete exercises self-control in all things. They do it to receive a perishable wreath, but we an imperishable. So I do not run aimlessly; I do not box as one beating the air. But I discipline my body and keep it under control, lest after preaching to others I myself should be disqualified."
I've seen participation in sports develop a number of qualities in our kids that they've applied to their spiritual lives—a parallel that Paul also makes.
For instance:
Sports develops a strong correlation between cause and effect.
One cannot receive the prize without training with self-control.
Athletes learn to persevere, to discipline both their minds and bodies.
This is important for us as Christians, too.
Kids who compete must work together with their teammates.
This helps develop their ability to work through interpersonal conflicts with humility and unity.
Sportsmanship requires that kids develop work ethic, time management skills, and self-control.
Athletes prioritize activities that help them run with purpose, rather than aimlessly expending energy.
Competing in sports allows our children to develop character through training—and a little adversity.
About the author
Danika Cooley is the author of Help Your Kids Learn and Love the Bible (Bethany House) and Bible Road Trip™, a three-year Bible survey for preschool to high school. An award-winning children's author, Danika's new line of Christian history for 3rd to 5th graders (Who What Why Series, Christian Focus Publications) debuts in September. Grab your FREE 130-page Bible Study Tool Kit.
---
David West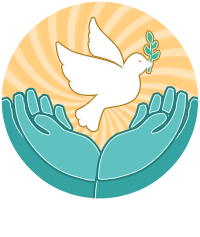 Pillar of Hope
David West – Sports: Tools in the Hands of a Skillful Parent
Like a hammer in the hands of a toddler, or a wood chisel in the hands of a craftsman, sports can be used for good or ill in the life of children. Thoughtful parents seek more from youth sports than accolades and trophies for their young ones, and vicarious living for themselves. Wise parents see sports as a tool to help them shape and mold, teach and train, encourage and comfort.
Youth baseball was a setting used by my father, a tool wielded to teach me perseverance, to teach me the importance of being a young man of my word. For some reason, this lesson lodged deep within me. I have told the story to my own children and even written about it elsewhere.
For an attentive parent, the game played on the field becomes the basis for the lesson in the car as you drive home. The loss on the court becomes the lesson on good sportsmanship. The victory in the ring turns into a lesson on humility. Gently and lovingly, a parent speaks into the life of a child, telling them not to get puffed up because they made the winning home run, or not to despair because they caused the team to lose. The game, so important to the child, fades over time. But the lessons grow over time – when sports become the tool, the parent the craftsman.
About the author
David West is an ordinary father serving an extraordinary Savior. He is husband to Danette, father of six, deacon at The Cornerstone Bible Church, past chairman of the Sacramento Organization of Parent Educators (scopehome.org), sales manager by vocation, and a lover of books and writing.
---
Look What's Happening!
Do you have a heart for helping homeschoolers in your community? Become a Schoolhouse Ambassador! As a Schoolhouse Ambassador, you represent The Old Schoolhouse®, providing support, resources, and encouragement rooted in Biblical principles to help families stay the course. Schoolhouse Ambassadors receive additional benefits, including training, product samples, visibility for your local group, and free family membership to SchoolhouseTeachers.com, our full curriculum site for PreK-12. Team up with us!
---
Looking for a Christian homeschooling curriculum? SchoolhouseTeachers.com self-paced PreK–12 courses are available for one price for the whole family. Use code: MAMABEAR to secure a membership for only $159 (reg. $224.97). Sign up now for a free tote and magazine (US only)!
---
---
Exclusive to SchoolhouseTeachers.com members: The Hey, Mama! Bright Spot Zoom chat! The Nurturing Gratitude in Your Children discussion begins at 4 p.m. EST on 11/16. Sign up in your Member Dashboard today! Not yet a member? Join 9000+ families who are SchoolhouseTeachers.com members and receive access to the exclusive Hey, Mama! Bright Spot Zoom chat on 11/16 at 4 p.m. EST.
---
---
---
The Old Schoolhouse® Magazine is now available for FREE online! Click the graphic to read it cover to cover!
Download the free mobile apps at www.TOSApps.com.
Get the print issue here.
VIEW BACK ISSUES: Go here to access all back issues.
---
---
Congratulations to Taylor Courmier from Orange, TX, who won our August giveaway!
Contest Corner
for the month of October
The Rhyme and Reason Series: Exodus
Catherine Zoller
http://www.catherinezoller.com/
The Rhyme and Reason Series by Catherine Zoller takes a unique approach to helping children understand the story that God has placed in each of the books of the Bible. Using rhyme and humor to retell the stories from the books of the Bible, Catherine Zoller reveals God's plan throughout each of the stories.
Each of the books in this series is a colorful, hardcover book that is about 8×8 inches. They are all about forty-five pages in length. The pages are illustrated by Mr. Sketches with vivid, bright images that help show the story of God's love. When combined with the rhyming text of Mrs. Zoller, the stories of God's plan and His love jump to life.
Each book covers one of the books of the Bible.
All of the text is rhyming. There is an introduction at the beginning that gives an overview of the entire book. Then the details of the main stories and themes of the book are covered over the remainder of the pages. Each page or two also includes a citation from the Bible so that parents and children alike can open their Bible and read the story as God wrote it down. This tie-back to God's true Word is so important and takes these from good books to great resources.
The books on Genesis and Exodus cover all of the main ideas and stories – Creation, Adam and Eve, Noah, Abraham, Moses, the 10 plagues, and the 10 Commandments.
Since each page of the book contains a reference back to God's Word, the reader can use these books to strengthen their beliefs and understanding of God and His plan. They all are accurate biblically, and the rhyming text really helps younger readers get to know more of God. That is a wonderful thing. I have enjoyed reading these and will be using them to study with my children and with my Bible classes as they are bold and colorful and true.
---
Go to the contest page of our site where you can ENTER TO WIN the Exodus book from The Rhyme and Reason Series.
---
Freebies
Triangle Education Assessments
Triangle Education Assessments is your One-Stop Test Shop! We provide year-round testing, group discounts, practice materials, and more. Online versions are available for some tests. Sample reports are on our website. Our Resources page lists videos and other useful articles that are free.
This free product and more are found in our 2021 Freebie Directory: TOS Freebie Directory – The Old Schoolhouse®
---
FREE e-book!
Homeschooling: A Prayerful Journey
Have you ever had days when your 8-year-old doesn't "get" the math problem you've just explained three times? Do you sometimes forget that with prayer we can be at peace during these times, and that we can walk through it all in victory? What does continual prayer mean and how can we practically do this? Grasp the many facets of prayer and reinvigorate your prayer life as you read the WeE-book™ . . . Homeschooling: A Prayerful Journey by Deborah Wuehler.
Do you need some more ideas on how to pray with and for your children? In this WeE-book™ you will find great ideas for how to pray for your children and your homeschool . . . Homeschooling: A Prayerful Journey – The Old Schoolhouse®
Find more freebies at The Old Schoolhouse Homeschool Store: Freebies Archives – The Old Schoolhouse®
---
Is there a product you have been wondering about and would like to hear someone's honest review? Or maybe you are looking for something new for a subject and would like to see what others are using. This is the best review site for homeschooling products and services: www.SchoolhouseReviewCrew.com.
---
With the TOS Mobile App, search topics of interest spanning more than a decade, share articles, browse interactive content, and follow the links to hundreds of related resources. Each issue can also be downloaded and read offline.
---
Share this newsletter with a friend, and be sure to let those CONSIDERING homeschooling know about the enormous FREE info-pack which awaits them here: www.TryHomeschooling.com.
---
If you liked today's Homeschool Minute, please email the editors and tell us what part you liked most. It's a huge blessing to receive feedback!
Please add publisher@theoldschoolhouse.com to your email contacts so that our emails to you don't land in spam.