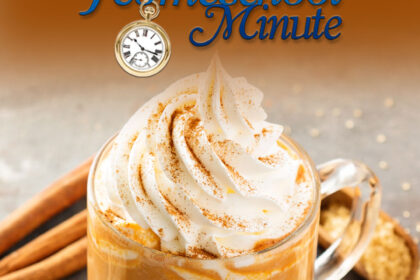 Helping Students with Processing Difficulties
October 19, 2022
Be sure to scroll to the bottom to enter the contest and see the freebies of the month!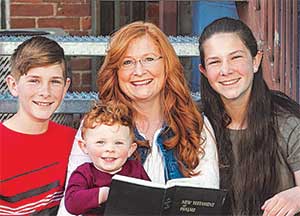 Mercy Every Minute
Deborah Wuehler, TOS Senior Editor
You Are the Best Teacher for Your Unique Child
I spoke at several conventions this last year on reading struggles and overcoming obstacles. Many families were relieved to hear that their children were not broken, just wired and created uniquely by the fingerprints of God for His specific purposes, and every much as bright as any others.
If the process of reading is too difficult, don't let it stop their learning in other areas! Read aloud or use audio books of quality literature, documentaries about history, songs about science subjects, etc. until reading becomes easier.
Check for visual issues and dyslexic traits. Dyslexics think in 3D so a flat plane of paper with letters on it doesn't compute. But they are gifted in many other areas. Go at their own pace. Mastery is the goal. Be consistent. Don't give up. Try new things.
Use a multi-sensory approach. That way, where their brain is not processing in one sensory area, it is making a connection in another. For example, if your child is not getting phonics by just looking at a flat page with letters, try some multi-sensory activities like writing in shaving cream or sand. Make flashcards by drawing silly pictures in color on top of the phonics sounds.
If the process of writing brings tears, make sure their body/hand is comfortable. Try switching to pens! Teach typing skills with programs like Mavis Beacon Teaches Typing so that they can still get the written word down on paper even if they cannot physically write it. If very young, use narration. That means the child dictates back to you whatever they have heard or learned, and you write it or type it for them.
Here is some more wisdom on learning difficulties from our friends at The Old Schoolhouse® Magazine.
Auditory Processing with Speech Issues by Dianne Craft
When Words Get in the Way: Auditory Processing Disorder by Nanci Smith
Understanding Your Child's Learning Struggles by Cyndi Ringoen
Homeschooling allows this individual instruction that they would not receive in any other setting. It allows fun activities and new ways of processing and recording information. You are the best, most intuitive and invested instructor for them.
Pray. Walk in faith. Don't stress about how long it is taking to meet a certain standard. Focus on what God has put before you and not on what you lack. Give all that you have and all that you are to Jesus. He will bless and multiply your efforts. Seek God's supernatural wisdom daily in the raising and training of His children as you keep them Home. Where They Belong.
~Deborah
Resources: dyslexiaresource.org; All About Reading/Spelling; Gillingham multi-sensory approach; Brain Integration Therapy at diannecraft.org, Barton Reading, https://irlen.com; Eye Can Learn, eyeQ, PACE, Educational Special Needs Consultants at HSLDA.org, and articles on sensory processing here The Old Schoolhouse® Magazine.
---
Helping Students with Processing Difficulties
Growing up I had many moments where I felt it was me against the world. School was difficult because I always felt confused when the teacher spoke and gave directions. My diagnosis of autism spectrum disorder at age 15 explained some of it in simplistic terms, but it did not erase my processing difficulties.
I have suggestions for teachers, parents, siblings, etc.
Do not raise your voice. Raising one's voice does not increase comprehension, only stress.

For me, it was as if the person was angry with me.

When speaking to a young person, it is best to kneel or sit so your eyes are at the same level.

I always felt comfortable when a teacher or adult did this with me.

Calmly explain what the issue is and wait, allowing the information to be processed

Do not be too cheerful when assisting with a problem. For me this was disingenuous.
What is most valuable for me today, as I recall my earlier interaction with teachers and mentors, is that those who were patient with me were the ones who were able to get the most out of me. Without my mentor, I would not have written and illustrated four children's books of my own, with more to come!
Find your talent and imagine the possibilities!
ALEXANDRA ADLAWAN is a writer and illustrator from Long Beach, CA, and creator of the Amazing Artists publishing company. A naturally gifted visual arts and written word communicator in reaching children, Alexandra enhanced her skill set by graduating from a professional digital arts & animation studio for artists with autism. Alexandra's children's book series includes, The Adventures of Maddie and Albert, Wild Imagination, How I Spent My Summer Vacation, Flying the Imaginary Skies, and Backyard Jungle. Learn more about at www.amazingartists.online
---
Try our literacy program and save 35% with code TOS. Join 300,000+ families who have trusted Lexercise to identify and treat dyslexia and other learning difficulties.
---
Dara Halydier
Tips for Teaching Your Struggling Learner
I had a frustrated child. He has a very high IQ but was processing at a 4th grade level at age 15. He decided one day to build a sled. He did not want any help. Hours later, he came out of the garage with a monstrosity of wood and nails, threw it down, and belittled his ability to do anything right. Children with processing disorders are hard on themselves and can suffer from low self-esteem.
Dyslexia, dysgraphia, dyscalculia, ADHD, Autism, eye tracking, and trauma can all be reasons why your child is not able to process the material that you are teaching him. It's best to begin by figuring out what the problem is. A great resource is https://www.littlegiantsteps.com/.
Dyslexia is a term for disorders that involve difficulty in learning to read or interpret words, letters, and other symbols, but that do not affect general intelligence. The solution for dyslexia is a phonics-based language arts program and lots of review. For my dyslexic children, I would write down any word they couldn't decode, while reading aloud. Then we spent time each day practicing reading these words and spelling them. A big help with math was writing their problems down on a whiteboard or using graph paper to line the numbers up. A great resource to understand your dyslexic child is https://www.dys-add.com/. All my dyslexic boys graduated from college with honors.
Dysgraphia is problems with processing what is in the brain to written or spoken language. These children read aloud incredibly well, but don't comprehend what they read. We used colored pencils to highlight important facts such as dates and places when reading. We used Dianne Craft's Brain Integration Therapy in 8th grade. It really helped my child with dysgraphia to be able to type a research paper. He could never tell you about emotions or make up a fiction story, but he graduated with a business degree and a degree in computer technology.
Dyscalculia is issues with processing math. Although none of my boys struggled with this, I know others that did. Teaching each concept, one at a time until it is mastered, proved to be the best approach. Continual review of concepts was a must. Doing math is exhausting to someone with dyscalculia, therefore, limiting the amount of problems at a sitting, or letting them get up and move after a set number of problems can help.
ADHD and autism are often signs of genius. Unfortunately, the child with these disabilities struggles to stay focused. He sees and hears everything coming at him at the same rate and can't differentiate the stimuli. This can cause meltdowns, rebellion, and low self-esteem. We made sure my ADHD and autism boys had a quiet, private place where they could go to and process. Earmuffs can keep out sounds and a quite place with little visual stimulation can help with seat work. These children love life and learning, but need some help to process through situations, emotions, plans, decisions, and their inner turmoil.
About the author
Dara Halydier is an author, speaker, and mom of five grown boys! She homeschooled for twenty-one wonderful years and is now encouraging other homeschooling families. She is the executive director of Abiding Truth Ministry and the author of the Practical Proverbs series and other books. Dara has learned life's lessons the hard way—experience! The lessons she shares come from truths that she has learned from dealing with chronic pain, having moved thirty-three times, having four boys with learning disabilities, and having overcome a past of abuse to proclaim God's grace, forgiveness, and freedom. Find out more at www.abidingtruthministry.com.
---
Diane Heeney
Help Your Kids Succeed!
In our home, we have faced challenges ranging from dyslexia to Asperger's to ADHD to information processing disorder. One-size-fits-all has never been a thing for us!
Here are some of our random tried-and-true tips. Mix and match as needed!
Trouble with reading focus/comprehension? Use sticky notes at the top of each page to summarize the main idea. Use for the end page of each chapter if that is more helpful.
Using printable comic strip templates can help with sequencing ideas as well as the overwhelm of writing pages of text.
For auditory issues, invest in a good, comfy, noise-cancelling headset. Not comfy? Save your money.
If your child has problems discerning what is meant when they read assessment questions or written directives, try reading them aloud. Our oldest would "ace" tests given orally but fail miserably on paper.
Wobbly arithmetic lines? Do problems on graph paper for nice, neat columns!
Always check for irritating interior tags and seams on garments.
Child overstimulated with a page full of text? Use a ruler or a bookmark to put under each line as it is read.
Have routines and predictability. Our son loved having a schedule in hand for each day. I used Cozi to organize simply.
If concentration is a hurdle your child faces, try dedicating a day per subject instead of spreading out lessons over multiple days per week. Monday? History day!
Declutter the learning environment!
With Aspie kids, information needs to have an anchor … something that makes it relevant. Learning fractions can be applied to making a recipe together for much greater success. Our Geometry in Real Life course would also be a smart choice!
If a child has an obsession, use it! Use themed journals to keep them engaged!
Teach keyboarding skills early on to bypass letter flipping and dysgraphia issues.
Be mindful of overwhelming social situations. Allow for time to decompress if interaction in crowds is unavoidable.
Fidget toys are great—but your child needs to determine what ticks the boxes for them. This infinity cube is a winner for our daughter. Perfect stocking stuffers!
About the author
Diane Heeney is a graduate of Bob Jones University, where she served on faculty for ten years. She has been Assistant to the Director of Advertising Sales at The Old Schoolhouse® Magazine since 2016. She's homeschooled her three children over the course of the past 18 years, having graduated their two oldest. Diane, her husband Patrick, and their youngest child, Katie, reside in eastern Wyoming.
---
David West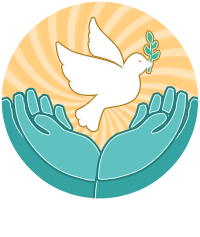 Pillar of Hope
David West – When Your Child Needs Help, Turn to The Lord
A child with processing difficulties creates special challenges. But rest assured, dear parent, these challenges exist within the realm of God's sovereign control. Before turning to the array of professionals who are experienced with such matters, turn to your Savior. He is all-wise and all-good, and His ways are higher than ours. Practical solutions may be necessary. Medical advice might be very helpful. But the one thing most needed is a heart resting in the Lord God Almighty.
Our Savior knows human frailty and difficulty. He lived in a human body. In that body, He hungered and thirsted; He got tired and felt pain; He suffered the sting of betrayal and the sorrow of loss. Jesus didn't have to deal with processing difficulties, yet the things He endured allow Him to help us in our weakness. He knows our struggle, and He is standing by to help in our time of need.
So, try everything in the human realm to help your child. And while doing those things, cry out to God to give you wisdom and discernment. Go to Him knowing that He already knows your need, He already planned ahead and has answers waiting. His mercy is made for moments like these.
About the author