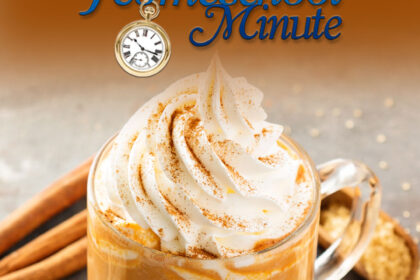 Reclaiming the Heart of a Prodigal
October 12, 2022
Be sure to scroll to the bottom to enter the contest and see the freebies of the month!
Hey, Mama!
The Lord Hears Your Cries
Hey, Mama!
You've heard the saying that when your kids are little, they step all over your feet, but when they become big, they step all over your heart. This is because of "the investment."
See, all these years you had dreams of how they'd grow up. You'd be best friends. They'd love the Lord. They'd be honest, right thinkers, never betrayers. And you poured yourself into them. You weren't perfect, but you loved them, and they should have known it. You drove home the point that they were loved so much, cherished, adored. They belonged; they were not alone.
All the heart talks. The money that wasn't there—but you found it anyway because it meant they did not lack. The time, pain, sleepless nights. All the stress that goes into being a Mama—you accepted it. You endured.
Then that season came where everything was thrown back into your face. A slap more painful than anything physical could ever be. The twisted logic, the victim mindset, the false beliefs, and worse yet, their embracing of so-called friends who made things even worse. The deception began.
What you must remember is that you gave them to the Lord so long ago. All that "investment" you keep thinking about—it was truly for them, not for you. It was a living sacrifice unto the Lord. You modeled an unending love, like that of Christ. It was for their good, so they would be introduced to our Savior.
But that wretched, stomach-twisting season came. For years it stayed. Maybe it's still here. Hope deferred, heartsick.
Someday they will "get it." Someday they will see. Someday their enablers will be silenced, and someday the Lord will reveal all things and open the eyes of your wayward one, your much-loved prodigal. I pray it's this side of heaven.
God hears your cries. And some of your fellow homeschool moms have been right where you are. Check out their words of wisdom:
The Pain of a Prodigal: 7 Lessons Learned by Deborah Wuehler
When Prodigal Mamas Grow Weary: Four Things You Need to Know by Lori Hatcher
Boundaries in Pleasant Places by Israel Wayne
As the above articles say, you need to train them up, anyway, Mama. Do exactly as the Bible instructs. His Word doesn't return void. You have planted seeds, sown them deeply, watered them faithfully, and your great God and Savior is the Harvester. Let Him do His work; it is not yours to invest in anymore, apart from praying unceasingly.
Little ones stepping all over toes and feet, rubbing their yucky noses in your hair, poking you straight in the eye while you sleep, sneezing on your plate, screaming in church, embarrassing you by loudly announcing how fat your friend is (in front of said friend)—that's a breeze. Embrace all that because your little stinker still wants to hug. Your arms are full.
Children caught up in deception, children who walk away from you are not so breezy. Pure grief.
God is working out His own plan, His sovereign will, and it is good. All things work for good to those who love the Lord. And you love Him with all your heart. Pray, Mama. Stay faithful to the end and leave all of this at the foot of the Cross. The Harvester does the rest. He wins! You win.
~gena
---
Free math games and practice activities – highly customizable to your student's level! Addition, subtraction, multiplication, division, mental math, fractions, money, time, and more!
https://www.mathmammoth.com/practice/
---
Todd Wilson
Advice for Getting Your Prodigal Back
There are nightmares and then there are nightmares. In this article, I'm not talking about the nightmare where someone is chasing you, as you move in slow motion, or where you suddenly remember you have a class in school and can't remember how to get there.
I'm talking about the bad one. The one where you wake up in a cold sweat with your heart pounding. The nightmare every homeschooling mom and dad has is that one of their children will walk away . . . turn their back on God, them, and everything they believe in.
It's a nightmare that many parents have experienced and one that breaks your heart and sometimes causes you to lose your way and do crazy things to get them back.
While I could talk about some of the things we do to push our children away, instead I'm going to talk about what you can do to get them back.
So here is the Familyman's Advice to Reclaiming the Heart of the Prodigal:
Wait. The truth is, God's not done with your child. He might have some painful lessons to teach, and he/she might have some painful lessons to learn. Besides, there is nothing you can do to make them return. So wait, and pray that your heart would be ready to forgive and love unconditionally.
Keep your mouth shut. You don't have to preach or point out their sin. When you're around them, smile a lot, and tell them how much you love them—and that's it.
Let God do what He's got to do. Sometimes the prodigal has to feed pigs, be broke, and hit the bottom before they come to their senses.
Be ready. Be prepared to take them back, to love them fully, and to party when it happens.
Mom and Dad, I know it's a lot easier to say than to do. But do it. And Dad, I believe you're the key. Your love is the way home.
Oh, yeah, be real, and tell others. Don't keep it to yourself.
You're not alone,
Todd
About the author
Todd Wilson is a husband, dad, grandpa, writer, homeschool conference speaker, and former pastor. Todd's humor and down to earth realness have made him a favorite speaker all across the country and a guest on Focus on the Family. As founder of The Familyman and The Smiling Homeschooler, his passion and mission are to remind moms and dads of what's most important through weekly emails, podcasts, seminars, and books that encourage parents. Todd, and his wife Debbie, homeschool four of their eight children (the other four are homeschool graduates) in northern Indiana and travel America in the Familyman Mobile. You can read more at www.familymanweb.com.
---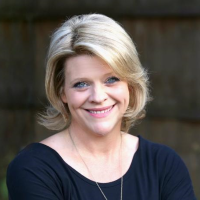 Kerry Tittle
Lay Your Burdens Down
"But seek first the kingdom of God and his righteousness, and all these things will be added to you. (Matthew 6:33)"
Do you think this verse is as direct as it appears? I think it is! The younger me had a plethora of books on family and raising children, and constantly wanted wise counsel at my fingertips if any family circumstance went sideways. The older me has found that as good as those things are, they have to be kept in their place. They are wonderful as guides, and serve to help sharpen me for the journey, but God wants us to seek Him as a priority over all else.
Recently, I led a small back-to-school refresher for a group of ladies. I encouraged them passionately to fight the good fight and stay the course. Two days later I was in a discouraged heap facing a rebellious child. Why? I was fighting and looking for every bit of help possible . . . except for fighting for my child on my knees.
Typically, we want relief from the circumstance and obedience first. After all, wouldn't that make our life easier? But God wants us to seek Him first and bring all those disappointments and pain to him, because his yoke is easy, and his burden is light. It's more freeing to release those precious kids to Him than to shoulder all their disobedience.
"Count it all joy, my brothers, when you meet trials of various kinds, for you know that the testing of your faith produces steadfastness. And let steadfastness have its full effect, that you may be perfect and complete, lacking in nothing. If any of you lacks wisdom, let him ask God, who gives generously to all without reproach, and it will be given him. But let him ask in faith, with no doubting, for the one who doubts is like a wave of the sea that is driven and tossed by the wind. For that person must not suppose that he will receive anything from the Lord; he is a double-minded man, unstable in all his ways. (James 1:2-8)"
He is working. He is always working, even when the vise of life seems to squeeze out any hope we have. My encouragement to you is to pray for your child with an undivided mind as mentioned in James 1. He wants us to BELIEVE when we ask for salvation on behalf of our child with no doubting.
Jesus has this.
About the author