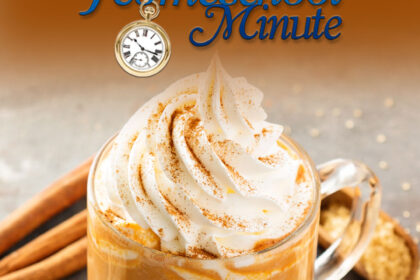 Reaching Your Rebel's Heart
October 11, 2023
Be sure to scroll to the bottom to enter the contest and see the freebies of the month!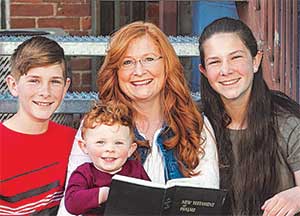 Mercy Every Minute
Deborah Wuehler, TOS Senior Editor
Where Our Words Fail
The Lord is now using our very rebellious child for His glory in the pro-life ministry. But the longest years of our lives were when she was between the ages of 8 and 18. In those years it was all we could do to function normally. God only knows the heartbreak and turmoil and utter exhaustion a true rebel can bring to the home. What no one sees on the outside is that we are doing all we can to keep it together on the inside. And what we all can't see is what God is doing in the heart. All we see is that stubborn, mean-spirited child. How do we reach their heart? Sometimes, only God can. But here are some things that may help as you are raising these warriors for Christ:
Know the Truth, and speak the Truth. Always. They are constantly being lied to by their enemy, so we must constantly remind them of the Truth.
Remain consistent (consistent rules, rewards, discipline, schedules, meals, etc.).
Remain peaceful (respond well instead of just reacting–this takes much inner prayer).
Don't push them away (bring them in closer, more fellowship, more one-on-one time).
Don't devalue what God has created them to be. Their identity in Christ is that they were made to be fighters of the good fight of faith. Satan hates this and will try to turn it against your family.
Don't entertain arguments. Don't become easily angered. Put yourself and your child under God's control.
Teach them a Biblical worldview and give them something good to fight for or against. Do ministry together.
Let them know that their fight is not against their parents or siblings, but is with the enemy of their souls.
Fervent daily prayer and refreshing of your own soul in the Word of God. It will be your lifeline.
Your rebel's identity is not wrapped up in yours. You continue in obedience to your Father, and pray that someday they will also.
Homeschooling is not a guarantee of salvation, but it is the best investment in their eternal future. Daily discipleship and wisdom imparted to them throughout their time in your home will be the good seed that is planted deep in their soul that will never leave them. And where your words fail, God's Word will not. Do your part, and leave the rest in God's capable hands.
And when you are so weary and heavy laden that you don't think you can go another day, you have a High Priest, Jesus Christ, Who lives to intercede for you.
Wherefore He is also able to save to the uttermost those who come to God through Him, since He always lives to make intercession for them (Hebrews 7:25).
I weep with you now and I may one day rejoice with you. God is a redeeming God and can change hearts—yours included—as you keep them Home Where They Belong.
~Deborah
Don't forget to listen to this week's podcast on the same topic! You can also read our story in Homeschooling the Rebel Part 1 and Part 2.
---
How Do You Reach a Rebel Heart?
The Latin answer needs two words: "Sola Scriptura!" Spanglish requires one word: "Nachojob!" The "word-count police" are hovering, so my answer in English requires you to look up the verses.
Parents are to teach God's Word (Deuteronomy 6:6-9). The Holy Spirit does the reaching (John 16:7-8). How do you spot a rebel heart, anyway? Just place your hand on your chest. The heart of a rebel resides inches beyond reach of your unsterile hand! (Isaiah 53:6, Romans 3:23, Jeremiah 17:9-10, John 8:7). The apple doesn't fall far from the tree, does it? The goal is to produce the fruit of the Spirit, not the fruit of Mom and Dad (Galatians 5:22). Parents must teach the Scriptures (Matthew 4:4)!
My four children split evenly (two are compliant/two are rebels). My mom reminds me often how much I deserved the latter two. I prefer the label "strong-willed." God's design is no secret formula–Proverbs 22:6. Train them early in Scripture from birth. "Faith cometh by hearing . . ." (Romans 10:17). I'm thankful that my rebel heart was given a foundation to return to.
Imagine every two-year-old hearing/singing this kind of bedtime story each night:
E is for Empty, no tomb could enshrine.
F is for Fire, my heart to refine.
G is for Gate, to arms opened wide.
H is for Heart, with Jesus inside.
Who can know the heart of man?
hǎ, hĕ, hĭ, hŏ, hŭ
Since the day that sin began
hǎ, hĕ, hĭ, hŏ, hŭ
So deceitful! So impure!
Hopelessly without a cure;
Lest the Savior intervene
With a new heart, sprinkled clean.
My soul is not secure.
Sample: CCC Bedtime Story Rhymes
Like my kids, yours could be reading God's Word by five years old by using Scripture-saturated Christ-Centered Phonics. (Isaiah 20:9-10, II-Timothy 2:2). www.christcenteredcurriculum.com
Coach Grete, CEO (Christ Centered Publications)
---
Masterwriter.com
MasterWriter is a leading software program for songwriters and writers. This exceptional easy-to-use program is guaranteed to grow the vocabulary. 40% Discount – Buy now
---
Todd Wilson
Beware of Labeling Your Rebel
I'm not really a label guy, especially when it comes to people and kids. They don't always seem accurate, are overgeneralized . . . and they're hard to shake.
Joey, is a slow learner.
Mary, is sloppy.
It's like we've stuck a big label on their chest and announced to them, "This is who you are . . . who you'll always be." I especially feel that way with the label rebel. Rebel conveys deep flaws, a hard heart, sinful patterns, and someone who just doesn't seem very likable or easy. No one likes being labeled that. It's like being called bad.
It reminds me of the animated movie Mega Mind. The lead guy is a blue-headed boy who just wants to "succeed" in the eyes of those who matter. But he keeps making mistakes . . . and blowing things up. At one point the camera pans to his face and we hear his voice narrated over his sad eyes, "I decided if everyone thought I was bad . . . I would be bad."
I wonder if that plays into the mind of a child who is labeled a rebel.
So, here's the takeaway: Don't use the label rebel. God has a plan for your child and He is going to complete what He started. The child might do some dumb things and say some hurtful words . . . but they're just kids who want their parents to love them no matter what and believe the best about them.
Of course, that's easier to say than to do . . . but don't give up on them . . . and be real,
Todd
About the author
Todd Wilson is a husband, dad, grandpa, writer, homeschool conference speaker, and former pastor. Todd's humor and down to earth realness have made him a favorite speaker all across the country and a guest on Focus on the Family. As founder of The Familyman and The Smiling Homeschooler, his passion and mission are to remind moms and dads of what's most important through weekly emails, podcasts, seminars, and books that encourage parents. Todd, and his wife Debbie, homeschool four of their eight children (the other four are homeschool graduates) in northern Indiana and travel America in the Familyman Mobile. You can read more at www.familymanweb.com.
---
All the math you need for PreK-12 , with your own private tutor guiding you step-by-step with riddle worksheets, detailed explanations, animations, videos, and games. www.mathgalaxy.com
---
Beth Mora
Listening to Your Rebel's Heart
Harsh words and worldly thinking prevail, and family ties are drifting away. Your carefree elementary-age student is now a teenage rebel.
The panic in your heart is real. How could this happen? Now, the only thing on your mind is the looming question: How can I reach my child's heart?
There are no "five easy steps" to restoration. It's a journey that involves both your heart and your child's heart, and, rest assured, God is with both of you and for both of you.
Your Heart First
Step into God's light and allow Him to untangle your emotions. The shadows of guilt, fear, and anger create fortified bulwarks between you and your child. You must remove them from your life. Stop blaming, making excuses, covering up, or rescuing your child from natural consequences. Your heart has equal weight in this situation. When you realize this truth, Mom, you can rest and breathe in the power of God to love, listen, and bring hope to your child.
Your Child's Heart
Young adults, bombarded with all sorts of trials and temptations, face feelings they have never experienced before, and these emotions cloud once easily found paths to contentment. Up until now, you have taught your child so many things, and the next part of their educational plan is to help them untangle all that is in them. Listening with understanding is the first step.
The listening I'm talking about is stopping everything, going somewhere different, sitting back with an open body posture, and tying your tongue to prevent it from launching into a lecture. Pray and get help. Get a thousand Bible studies on how to listen better.
Listen for words of fear and worry, anger and injustice, sadness and grief, and unmet needs. Don't try to fix or justify. It may come out raw, but that's okay. They are still learning how to communicate well.
You, Mom, by God's grace, are the one who will be with them and for them. Sound familiar? At this deep valley of your child's life, your ability to listen with understanding will help reach your child's heart and build bridges for years to come.
About the author
Beth Mora is creator/teacher-on-camera for Here to Help Learning's Homeschool Writing Program (grades 1–6) and homeschool conference and women's events speaker. She loves to blog at Home to Home. She serves up HTHL's Writing Tip of the Week for those teaching their kiddos to write. Everything she does, whether laughable or heart-gripping, is done to honor One. God's grace is the salve that has healed her own life and is what she offers liberally to others.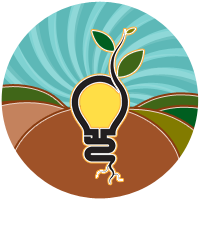 Pillar of Knowledge

Roger Smith
Appreciation is Always Welcome
We adults resort to control tactics when our instructions or ideas are challenged. Many describe the response as "makes my hair stand up."
Some of our children trigger that response on a regular basis. But as they age, we must be more focused on the values that will guide their outward behavior. Our interaction, especially our reactions, should communicate more concern than control (or rejection).
Our responses and attitudes train and guide our children.
When our third child was a frustrated and angry 7- or 8-year-old, he challenged us in many ways. We grew to see that his angry and rebellious responses were signs of his great need for love and care.
Our natural instinct was to punish or banish him, but that would only comfort us. We chose rather to draw him close, hug him, and comfort him with "I'm sorry. You are a fine son."
Training ourselves to appreciate him and his passions helped us to nurture him.
There was no instant cure. He still has a confrontational personality, yet his maturity makes him less abrasive. Today, that child is a joy to us and to many around.
Draw close to the one who repels you. You will appreciate it later . . . and so will they.
Dr. Roger Smith is a family doctor in rural Louisiana, where he and his wife, Jan, raised four adventurous children who are all grown, making their own mark in the world. He speaks and writes on parenting issues and produces brief videos that can be found on Facebook @ParentingMattersNow.
---
The NAHC is BACK. Register your 12–18-year-old today for THE annual opportunity for homeschooled students to put their college knowledge to the test on a national level with the National Academic Homeschool Competition, brought to you by The Old Schoolhouse® and College Options Foundation, with thanks to our sponsors: CTCMath and Colorado Christian University. All SchoolhouseTeachers.com members receive a 50% discount on the $110 registration fee for the NAHC, so SchoolhouseTeachers.com members pay only $55. Obtain the code from your SchoolhouseTeachers.com Member Dashboard. Registration covers NAHC access, Total College Success software, and Zero Hour Threat—an interactive game that preps students for the SAT and ACT. Let's go: NAHCRegistration.com.
---
SchoolhouseTeachers.com kids are full of talent! Come showcase your art and photography skills in the Virtual Art and Photography Fair! This event is open to all PreK–12 ST kids. Visit the Activities/Events tab in your Member Dashboard to learn how to submit your child's artwork. Projects may be original paintings, drawings, sketches, photography, sculptures, etc., submitted via clear digital photo for website display. Award certificates will be presented for first, second, and third places! Not a member? Join today!
Student submissions are being accepted from September 11 through October 27, 2023.
---
SchoolhouseTeachers.com Corner
Did you know?
Every class is INCLUDED for ultimate members!
No limits.
Identity questions. Emotional turmoil. Rebellion. Welcome to the teenager's world. Parenting through the teen years definitely comes with its challenges. Good parenting means using head, heart, and faith. Get help with the Parenting Your Teenager course that will equip mom and dad to recognize common patterns, plan effective strategies, and build character. Includes a candid chat with singer Steven Curtis Chapman about faith and family.
---

Can a homeschool mama reach the heart of a rebel? In Episode 37 of the Hey, Mama! Homeschool Show: Reaching Your Rebel's Heart, Stephanie Morrison reminds parents that they are not wrestling against flesh and blood. The battle is the Lord's. Mamas can reach a rebel's heart not in their own strength but by using God's Word, prayer, and faith. Find the show notes on HomeschoolShow.com.
---
The freedom to allow children to be who they are regardless of material, method, or study is the beauty of homeschooling. Learn more in Letting "B" Be (Find all the articles with HomeschoolApp.com.)
---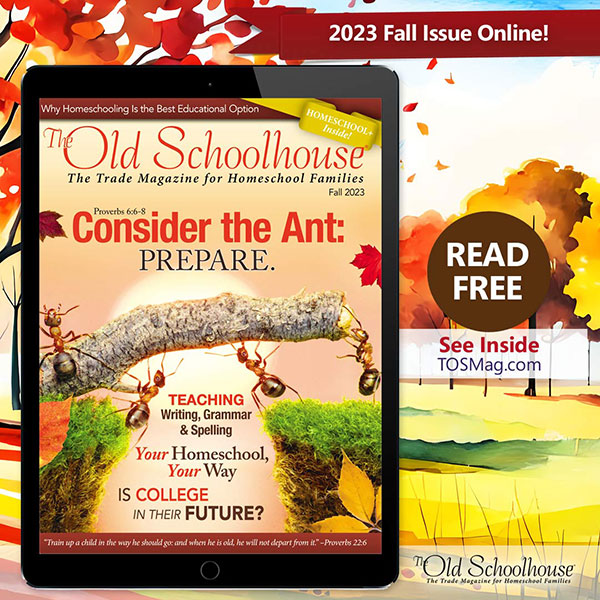 Hello, autumn, and hello to the TOS App. That's where you'll find the Fall issue of The Old Schoolhouse® Magazine, along with dozens of timeless, searchable back issues. Put it in your pocket for quick reads on the go. Topics this fall: teaching writing, grammar, and spelling; growing and canning food; homeschool dads; science; heritage; and college. More for your homeschool: HomeschoolApp.com. Or, if you're on your computer, go to our Digital Magazine Library. It's one more place to find the latest issue of The Old Schoolhouse® Magazine, and it's free here too. New issues every quarter. Scroll all fall for all things homeschool!
---
Contest Corner
for the month of October
Studio Art: Inspired by Art History
The Master and His Apprentices
https://TheMasterAndHisApprentices.com
Providing art curriculum from a Christian perspective, The Master and His Apprentices offers a unique learning experience. Between its two courses, Studio Art: Inspired by Art History is the core curriculum. Studio Art: Inspired by Art History is a self-paced, independent course that begins with ten foundational principles of art and concludes with thirty period specific projects.
Students learn value, lighting, texture, composition, perspective, proportions & grids, transferring, color, and sculpture before diving into exploring the people, places, world events, and incredible art that has been left behind throughout time. Students will have the opportunity to explore a variety of mediums and artistic styles as well as develop their art technique and creative approach. The students will create sea-inspired vases reminiscent of Aegean art and manuscript illuminations from the Proto-Renaissance Art Period. These are just two examples of the period projects students will complete.
Guidance is also provided to parents. There is a critique form in The Master and His Apprentices in Studio Art: Inspired by Art History with ten questions for the parent to answer. A question on the form asks, "Do the medium and style fit the chosen subject matter, period inspiration, and/or theme? If not, why?" Due to the subjective nature of art, grading will also be subjective. Grading tips are provided in the section "Instructions for Classroom Teachers and Homeschool Parents." Project length is also discussed. The project length will vary because this curriculum is self-paced, and each student has their own ability. Typically, projects take four to five hours to complete. Some projects take much less time while others take much longer. In addition to this information, all necessary supplies, modifications, etc. are thoroughly outlined in the book.
---
This is part of a review of the course Studio Art: Inspired by Art History. Read the full review on our site which includes more details about the content.
Go to the contest page of our site where you can ENTER TO WIN the digital version of the course Studio Art: Inspired by Art History.
---
Freebies
Fall Harvest: Where's the Fruit?
Is your cornucopia empty? Why doesn't your family exhibit the kind of fruit you'd expect to see? What kind of seeds are you sowing?
These are questions that Deborah asked herself. She tells us: "Seasons change in our lives, the weather changes in our circumstances, and what grows in each season is different too—not only for us, but for our children as well."
Gain new insight regarding the seasons of your lives and the developing harvest that's possible in each of us as you read the WeE-book™. . .
Fall Harvest: Where's the Fruit? By Deborah Wuehler Where is the fall harvest of God's goodness and righteousness in your heart and in your house? Go through each season/stage of development with the author as she shares her wisdom and experiences of what she has learned, and you'll see a pattern of things to be doing (or not doing) to ensure a good harvest in your children's lives and in your own heart. She promises to show you something optimistic and hopefully even beautiful.
In the pages of this WeE-book™, you'll find an abundance of wisdom, inspiration, and support:
Where's the Fruit in the Very Young?—We've sown into them day in and day out; when will we reap or even see any bounty? Prepare the soil; harvest time will come!
Overestimating—A true story illustrating what can happen if you overestimate. Don't let your child fall through the cracks.
Underestimating—Become intentional in the things you pour into your child. They are capable of learning so much!
Lazy Weeding—Faithfully and diligently "weed" that rich soil and be delighted with the outcome.
Where's the Fruit in the Elementary Years?—Learn from Sandy's wasted corn patch. When the soil is ready, water the hearts of your children.
Where's the Fruit Entering the Teen Years?—Is there a purpose for these turbulent years? Transforming hearts with God's Word.
Where's the Fruit in the Higher Education Years?—This teen-to-adulthood season is finally producing a visible harvest—and it's delightful!
Where's the Fruit in Us?—Don't just have the appearance of fruit in your life. Be fruitful and useful to the Planter!
Death Brings Forth Life—Die to become beautiful. Discover a precious promise from God's Word.
"May we be faithful to water our plants with Jesus, who is the Living Water, and in doing so, may we produce a harvest of much fruit." —Deborah Wuehler
Ensure a good harvest in your children's lives!
---
Homeschooling the Rebel Expo- Deb Wuehler
Hear from Deborah Wuehler as she shares on how she homeschooled her rebel and hear from the rebel herself – Hannah Wuehler!
Click on the image to watch the video!
---
Share this newsletter with a friend, and be sure to let those CONSIDERING homeschooling know about the enormous FREE info-pack which awaits them here: www.TryHomeschooling.com.
---
If you liked today's Homeschool Minute, please email the editors and tell us what part you liked most. It's a huge blessing to receive feedback!
Please add publisher@theoldschoolhouse.com to your email contacts so that our emails to you don't land in spam.
DISCLAIMER: The Old Schoolhouse® and its staff do not necessarily endorse or agree with the articles, images, advertisements, or other content appearing in The Homeschool Minute, on any linked website, or otherwise. The views and opinions or other matters expressed in this newsletter are not necessarily those of the publishers, editors, staff, contractors, associates, or other affiliates of The Old Schoolhouse®