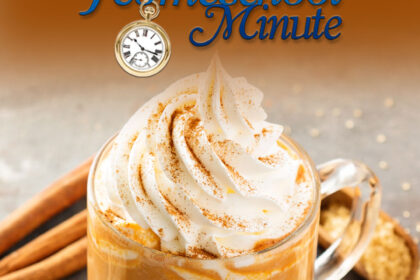 Help! I'm Homeschooling a Teenager
November 9, 2022
Be sure to scroll to the bottom to enter the contest and see the freebies of the month!
Hey, Mama!
In Good Times and Bad, Be Available
Hey, Mama,
What happened? You made such progress last week. And now look at you. This week has been a disaster. Someone needs to sit you down and have a long talk. Because this just can't continue.
Your kids giggled WAY too much. Why are they so happy, anyway? They could be doing math worksheets instead of wasting all that time chatting with you (and laughing so hard).

Your house is messy again. Just look at that floor. Were you raised in a barn? Your son spends a LOT of time engineering complex structures with Legos; that's not normal. He's too nerdy. No one's gonna wanna marry that someday.

Your husband seems too jolly. You must be hiding something. No one has such a light heart after being around their kids all day. So why is he so playful around you? NOT normal; I don't like it.

Your house is light. It's happy. Your kids are engaged; you're always talking to them about something, and they seem to want to be with you. In my household, that's not normal.

Your daughter acts like she's 21+ years old! But I know she's 14. So why does she act like a responsible adult citizen? And why do all the little neighborhood kids follow her around? That's not normal. Why don't you let her enjoy her teen years? There are some good body-piercing/tat shops in town; stop being so conservative, or you'll lose her. It's not natural to be so meddling, you weird helicopter mom.
Mama, the above is absurd, so roll your eyes and chuckle. What YOU are doing with your children is the most natural method there is. Parenting, loving and raising kids, spending time, and prioritizing what's important (cleaning is nice, but building relationships is nicer).
And if your young teenager is acting out, you can handle it. I realize sometimes the heart-to-heart talks that you have with your teens may seem pointless, useless, and a waste of breath. The expression on their faces when you are imploring with them to follow Christ, and to not fall into the same traps you did when we were young can be discouraging. It's not falling on deaf ears, Mama, because His Word does not return void. Be faithful, speak the truth in love.
Plant the seeds. Plant, and plant some more. Be available. Keep that communication open, even if they act indifferent. YOU are the Mama. Later, they will remember your words of LIFE and TRUTH. Plant away. Water and tend. God is faithful to harvest.
Here's some additional wisdom from homeschoolers like you at The Old Schoolhouse® Magazine.
Growing with Teens by Sheila Campbell
Homeschooling the TEEN Rebel by Deborah Wuehler
Teaching Teens to Read with Discernment by Amelia Harper
Those who look at you funny now are also still on their own path, learning as they go. Be available because your confidence in your journey is intriguing to them. They may want to talk, later.
Whether it's your teens crying out for help with their rebellious ways, your neighbor seeking counsel, or the homeschool mom in your co-op who is drowning and needs a listening heart, my advice to you is the same: be available.
It's a full life, Mama. And the closer you are to Christ, the more needed you will be, because we live in a dark and dying world, and the lights are dimming more and more. You are a light for Christ and people will be drawn to you. Be available. And pray that the Lord will help you prioritize your time. He is so faithful to direct. So turn not to the left or to the right; it matters not what others think of you or the way you raise your family and use your time. You are doing right, so walk confidently in that, as you follow Him. For now, Mama, His hand is ever on your head.
~gena
---
The Last Chance Detectives are back with new adventures. These books are perfect for 8–12-year-olds that love mystery and solving the case! https://www.tyndale.com
---
Todd Wilson
You Haven't Ruined Your Teens
You know the great thing about God's timing is that He knows exactly when we as parents need to be encouraged. Usually, it comes after we've been in the parent trenches for a while, battling it out on the frontlines day in and day out.
Like most (read – ALL) moms and dads, we look at our teenagers and their behavior and think, "We've failed. We've ruined them. Where did we go wrong?" Sometimes we get so discouraged that we can barely see straight.
And then it happens . . . like a cool spring of water to a thirsty soul, God encourages us in just the right way. Sometimes it happens when you see a large group of kids or teenagers at the mall, a museum, or a park. They're acting cool, talking trash, and being as wild as jungle animals. Or maybe you overhear one of your teens saying something thoughtful or unselfish to a sibling that makes your heart smile.
It's as if God says, "Keep trying, your teens aren't as bad as you think."
He doesn't have to encourage us, but I guess He knows we need it, and He is good to give it.
For that I am thankful . . . and you should be too.
Be Real,
Todd
About the author
Todd Wilson is a husband, dad, grandpa, writer, homeschool conference speaker, and former pastor. Todd's humor and down to earth realness have made him a favorite speaker all across the country and a guest on Focus on the Family. As founder of The Familyman and The Smiling Homeschooler, his passion and mission are to remind moms and dads of what's most important through weekly emails, podcasts, seminars, and books that encourage parents. Todd, and his wife Debbie, homeschool four of their eight children (the other four are homeschool graduates) in northern Indiana and travel America in the Familyman Mobile. You can read more at www.familymanweb.com.
---
Jump start your teen's vocabulary with an open-and-go, self-paced, computer-based program unlocking meanings of over 50,000 words. Download a free sample under MORPHEMES at
https://readytoteach.com/morphemes
---
Sherri Seligson
Teaching My Teen – It's More than Academics!
Ah, the teen homeschooling years. They bring the potential stresses of course "requirements," transcripts, and career or college prep. And because now school counts, we may struggle with wanting to conform to what others are doing so our teens won't be unprepared.
I know I often struggled between the "Do what your teen needs and don't worry about what others are doing" and the "If you don't do X, Y, and Z, then your teen won't be prepared for the future." Yet, since my children have all graduated, I have the perspective to ponder if we missed anything. Did we prepare them well?
Well, we know there's just not enough time to teach a child everything there is to know about everything during their K-12 education. No matter how hard they (and you) work, you probably won't cover 13th century Chinese literature or string theory in science.
And that's OK. We want our teens to learn how to learn, building a love for learning so they can develop their skills and educate themselves for anything God has for them in the future. The same thing goes for teaching our teens things they need to prepare them for life. Even though we can't prepare them for every life situation, we can teach them where to find that information.
If you are teaching your children Biblical principles, then you're giving them a solid foundation to build their relationships and character. They have a place to go when they need guidance. By searching God's Word and building a relationship with Him, they can seek wisdom for any life situation they come up against.
So, as you face the homeschooling teen years, remember it's more than just academics. We want our teens to launch well, prepared for what God has ahead. Even though we might not cover differential equations, IKEA furniture assembly (yikes!), or conflict resolution skills, we can cover where to get the information and direction they need. We can teach them God's Word, the importance of a relationship with Him, and the significance of character and hard work. I believe these things will be the best starting point when it comes to navigating the homeschool teen years. I'm praying God blesses you as you begin!
About the author
Sherri Seligson and her husband David homeschooled their four children for twenty-one years. Before being promoted to mother, Sherri worked as a published marine biologist at Walt Disney World. With an M.Ed. in Curriculum and Instruction, she has authored Apologia's General Science, Marine Biology, and several upper-level instructional video courses. An international conference and retreat speaker, Sherri uses transparency, truth, and humor, as she encourages moms on their homeschool journey and teaches families the importance of studying God's creation. www.facebook.com/SherriSeligsonAuthor www.sherriseligson.com
---
Learn While Playing! games for all ages and families too! https://www.castletoysandgames.com/games. Free shipping with a min $59 purchase using code: LearnWithGames
---
Roger Smith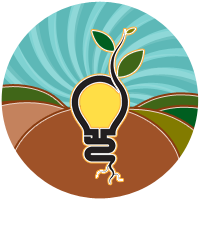 Pillar of Knowledge
Roger Smith – Don't Be a Firefighter!
W.B. Yeats said, "Education is not merely the filling of a pail, but rather the lighting of a fire!"
This, my favorite quote, comes to life in teens and preteens. Lighting the fire and fanning the flames within is both a privilege and a responsibility of the parent.
Our education must go beyond information, providing inspiration that gives meaning to information, gives interpretation and application to facts, gives light and hope to dreary data.
What is inspiration? Leading another to think in possibilities, causing one to think the world and others become different because of them, helping others see their use of time matters, and leading them to discover their purpose in life.
"For we are his workmanship, created in Christ Jesus unto good works, which God hath before ordained that we should walk in them." (Eph. 2:10) Teens must find that path ordained beforehand—that purpose for their lives. Homeschool parents can help them find their way rooted in unique gifts, insights, abilities (and disabilities).
Assign a report, "What do you hope to see changed in the world?" No matter how ludicrous, wicked, or surprising the answer, don't be shocked! Simply follow up, "What do you need to know to help that happen?"
Then watch for a flicker of desire. Trust your heavenly Father to guide your child's growth as you fan the flame.
About the author