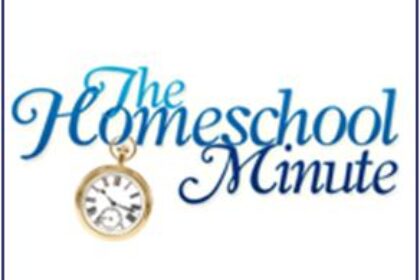 A Virtual Hug in All the Homeschool Chaos
November 3, 2021
Be sure to scroll to the bottom to enter the contest and see the freebies of the month!
---
Mercy Every Minute
Deborah Wuehler, TOS Senior Editor
I Thought Homeschooling Would Be Easy!
Homeschooling has been the most daunting, humbling, tiring, all-consuming, patience-garnering, character-building, prayer-inducing, and extremely blessed endeavor in my entire life.
I Thought Homeschooling Would Be Easy!
Each child of mine (and yours!) has the unique fingerprints of God, and therefore, they all have unique learning styles and struggles. I often felt like I had no clue what I was doing. Additionally, every year had its hardships to overcome. I don't like uncertainty and hard times, but these things have created patience and perseverance and wisdom. The good things that came from them felt like God's hug in the trials.
What Makes It Hard?
I make it hard. I expect to know everything and teach with ease. I forget to ask for wisdom. I forget that I am called to walk in faith that the wisdom He gives me for each child will produce His fruit. I forget to do the hard thing of daily focused prayer and following through with God's priorities.
You Have What It Takes
There will always be feelings of overwhelm, daily obstacles to overcome, fear of failure to battle, and purposes to fulfill. We need a vision of victory. In 2 Kings, Elijah prayed that the eyes of his servant would be opened to see that there were more mighty men in number surrounding them than the enemy facing them. Ask that same God to open your own eyes of faith to see that if God is for you, and around you, He is mightier than what faces you.
Give all that you have (your small strength) to Jesus. He will bless and multiply your efforts. The Lord your God is with you wherever you go (Joshua 1:6-9) which means you have what it takes! You have more than enough. You have Him.
Grief and tears will come. But you will overcome by the Word of God and the Spirit of God. Remember from where you have come and keep walking in that same faith, in that same Savior who rescued you and redeemed you for His own. His grace is sufficient!
Homeschooling might be easy now, but there will come a time that will require extreme faith because you will have nothing left to lean on. Get in the habit of leaning on and seeking Him now. You will stand and not fall. You will be certain and not doubt. You will continue to walk this journey in faith. Not faith in your own ability, but faith in Christ Who is with you and understands you and is praying for you (Hebrews 7:25).
Feel His hug around you today.
~Deborah
Try out the Homeschooling Moms Teach the Psalms Bible plans!
Check out these articles for more encouragement:
Kids Can Grow by Laura Hooks
Homeschooling with Little Ones; There's More To It Than Just Keeping Them Quiet by Janelle Knutson
Bible Study in the Busyness by Kendra Fletcher
---
Have fun and boost your child's learning. Massive discounts for The Old Schoolhouse readers: Math, Word Skills, Typing and Reading for learners aged 5 – 15+ www.edalive.com
---
Todd Wilson
The Gift of Homeschooling
Mom, in all the craziness, I'm afraid you've forgotten about the gift you've been given—the gift of homeschooling.
You may not think of homeschooling as a gift from God. You see it as a duty you must perform, a service you offer to your children, a sacrifice of yourself, your last option in the school barrel, or a choice you made when you didn't know any better.
Don't feel bad; almost all homeschooling moms feel that way at some time. I don't blame you . . . it's easy to lose sight in the midst of the chaos. Why wouldn't you? The kids are hard; they don't want to do school. You could be doing something productive with your time instead of banging your head on the wall day after day. You could get a lot done—have lunch with your friends, clean your house, go shopping without being in a rush, or minister to others.
BUT here's what you would miss if your kids were in school: you'd miss those hours that you are forced to be together. You'd miss those precious times of laughter that come not nearly frequently enough. You'd miss sitting on the couch together caught up in a good read. You'd miss the arguing, the bickering, the closeness that comes from being placed in the same ten square feet of space because you HAVE to be. Because you homeschool.
So take a few minutes right now to close your eyes, listen to the noise in the background, and thank your loving Father for giving you a gift of such eternal value . . . the gift of homeschooling.
Be Real,
Todd
FYI – Our world-famous You 'da Dad Daily Calendars have just gone on sale. (Think Christmas). These amazing little page-a-day calendars are requested by dads and purchased by the box load. You can get yours today and check one gift off your immense list. Get it now!
---
Bring the God Made Me lessons to life for your class with fun hands-on activities and crafts. https://familyhomechristianbooks.com/god-made-me.html
---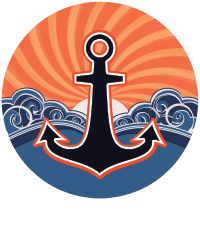 Pillar of Faith
Jodi Riddle – His Embrace
In the cyber world in which we live, and especially with the craziness in the world today, so many of us turn to communicating through text, social media, video chat, and other non-person-to-person contact methods. Many times, it becomes the comfort that is needed when the loneliness sets in.
I'm so thankful that every day we can get that same comfort from our Heavenly Father. We never lack if we know Him as our Lord. He tells us in His Word, "Let your conversation be without covetousness; and be content with such things as ye have: for he hath said, I will never leave thee, nor forsake thee" Hebrews 13:5. Knowing that He is always near brings such comfort not just in the chaos, but all the time.
He is faithful, and we do not need fear in the chaos. "It is of the LORD'S mercies that we are not consumed, because his compassions fail not. They are new every morning: great is thy faithfulness," Lamentations 3:22-23 tells us. Get your hugs from your family however you can, but open His Word and receive His embrace just as often.
About the author
Jodi started her journey with TOS in April 2016 and serves as the Operations Manager. She and her husband, Duane, have been married over 30 years and have spent over 20 years in the ministry. Along with being a pastor's wife, she homeschooled her 3 (now grown) sons for 18 years and also taught in the private and public-school settings. Jodi enjoys teaching, playing the piano, and making cards. Her heart's desire is to serve others and use her gifts to glorify the Lord.
---
Look What's Happening!
Do you love trying out new homeschooling products and sharing about them with others? Apply now to join The Old Schoolhouse® Homeschool Review Crew!
---
Mama knows best! Let this be the year you bring your cubs home, where they belong. Use code: MAMABEAR to receive immediate access to SchoolhouseTeachers.com courses provided by over 200 lesson designers for only $159 a year. Sign up now for a free tote and magazine (US only)!
---
Looking to nurture gratitude in your children? Join 9000+ families who are SchoolhouseTeachers.com members and receive access to the exclusive Hey, Mama! Bright Spot Zoom chat on 11/16 at 4 p.m. EST.
---
---
---
---
The Old Schoolhouse® Magazine is now available for FREE online! Click the graphic to read it cover to cover!
Download the free mobile apps at www.TOSApps.com.
Get the print issue here.
VIEW BACK ISSUES: Go here to access all back issues.
---
---
Congratulations to Hannah Griggs from Texas, who won our September giveaway!
Contest Corner
for the month of November
A Princess in Disguise
April Michelle Davis
https://aprilmichelledavis.com/my-books/
A Princess in Disguise is the tale of a young princess who must discover her identity and is compelled to unravel the mysteries surrounding her childhood years before crossing the threshold into the responsibilities of adulthood. Author April Michelle Davis began writing this captivating 141-page paperback book when she was just a young lady herself in middle school.
In this tale, Princess Margaret, the oldest of three triplet girls, has always been a spirited young lady who challenged the confines of her royal upbringing and the rules set by her father the king. On the day of her sixteenth birthday, when her father is to publicly announce who he has chosen for each of the princesses to marry, Margaret decides to escape the palace and run away on her own adventure. She seeks to find her mother, who left the palace shortly after the birth of the triplets.
The main body of the book details the experience of Princess Margaret while she is on her journey to distant lands in search of her mother. Through many significant hardships and with the providential help of a peasant friend, she quickly matures and discovers the truth of her own distinctive purpose. The book ends unexpectedly with several surprise twists. Ultimately, Princess Margaret successfully fulfills her mission and pleases her father the king while attempting to restore previously decimated relationships.
---
Go to the contest page of our site where you can ENTER TO WIN A Princess in Disguise.
---
Freebies
All About Learning Press
Download Six Ways We Make Spelling Easy for a guided tour of All About Spelling and the elements that set it apart from other spelling programs! On the pages of this free e-book, you'll discover the six fundamental components of an effective spelling program. You'll also learn how these insights and methodologies have been incorporated into the All About Spelling program. It's these elements that make spelling easy to learn and easy to teach. Go to https://bit.ly/Make-Spelling-Easy to download your copy.
This free product and more are found in our 2021 Freebie Directory: TOS Freebie Directory – The Old Schoolhouse®
---
FREE e-book!
The Old Schoolhouse® Digital Holiday Supplement, 2009
Re-create an authentic first Thanksgiving feast, prepare for a peaceful Christmas, and enjoy over 180 pages of holiday crafts, recipes, and traditions in The Old Schoolhouse® Digital Holiday Supplement, 2009. This timeless collection of holiday fun and festivities also includes directions for making your own Christmas decorations and gifts.
Download your free copy now. Then spread the word and share this inspirational holiday guide with friends and family.
The 2009 Digital Holiday Supplement is totally free!
Find more freebies at The Old Schoolhouse Homeschool Store: Freebies Archives – The Old Schoolhouse®
---
Is there a product you have been wondering about and would like to hear someone's honest review? Or maybe you are looking for something new for a subject and would like to see what others are using. This is the best review site for homeschooling products and services: www.SchoolhouseReviewCrew.com.
---
With the TOS Mobile App, search topics of interest spanning more than a decade, share articles, browse interactive content, and follow the links to hundreds of related resources. Each issue can also be downloaded and read offline.
---
Share this newsletter with a friend, and be sure to let those CONSIDERING homeschooling know about the enormous FREE info-pack which awaits them here: www.TryHomeschooling.com.
---
If you liked today's Homeschool Minute, please email the editors and tell us what part you liked most. It's a huge blessing to receive feedback!
Please add publisher@theoldschoolhouse.com to your email contacts so that our emails to you don't land in spam.