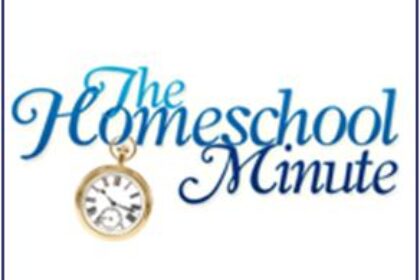 You Give So Much, Mama . . . Thank You
November 24, 2021
Be sure to scroll to the bottom to enter the contest and see the freebies of the month!
---
Hey, Mama!
A Menu for the Heart
Hey Mama,
Happy day before Thanksgiving! I'm going to keep this brief because you've got a turkey defrosting, pies baking, and a dozen sides to prep—am I right? One thought for today . . . what's on your menu? I know the usual: turkey, dressing, cranberry, pumpkin, lots and lots of pumpkin—but what's on the menu of your heart?
GRATITUDE – To the One Who has made your whole life possible.
LOVE – To those around your table and the One Who put them there. Give Him praise, Mama! He is worthy.
REVERENCE – To Him because He is (and that's enough).
Your family at The Old Schoolhouse® Magazine wants to wish you a very blessed holiday and give you some ideas on how to spread thanksgiving today and every day.
An Attitude of Thanksgiving All Year Long by Kristen Heider
Giving My Children a Strong Education by Carla Earley
Gifts of Gratitude by Kendra Fletcher
And remember, Mama. . .
We have much to be thankful for! God is so good. So faithful. And this life is SHORT—endure, Mama. Be found faithful in the end so that you hear, "Well done, My good and faithful servant." That day will be glorious. No more tears. No more sadness. No more grief over children, loved ones, and those who betray. You have an enemy . . . but you know Who wins, don't you? Eyes up, Mama. Keep them on Jesus. His hand is on your head today.
Have a blessed Thanksgiving!
-gena
---
Creative Writing Video Course Learn to write fiction with Vicki Watson, Sonrise Stable series author. Teen-Adult. TOS50 for 50% off the already low price! https://bit.ly/ssfiction
---
Mercy Every Minute
Deborah Wuehler, TOS Senior Editor
What is There to Celebrate?
The news is horrifying. Global and local chaos: persecution, death, wars and rumors of wars, marital commitment on the decline, families torn apart . . . humanity is suffering on a global level.
Here's where it helps to look at Thanksgiving through the eyes of the first pilgrims.
They suffered great loss, great persecution, and great want. Tragedy upon tragedy befell them. What gave rise to their deep gratitude? Could it have been their deep suffering? Through every persecution and grief, they understood their God on a deeper level. They knew Him unreservedly to be their God of Mercy, their Deliverer, Rescuer, and Provider. They were filled with Thanksgiving that this God would even acknowledge mortal men.
We celebrate this!
He still pours out His love upon us in all our misery and wretchedness. This should make the hardest of us thankful. And this kind of thankfulness should give us the unction to rise and face another day knowing He is the Supreme Ruler of the universe and every kingdom under it. When we are actively full of this kind of gratitude, we have no room for a spirit of heaviness.
"I will bless the LORD at all times: his praise shall continually be in my mouth. My soul shall make her boast in the LORD: the humble shall hear thereof, and be glad. O magnify the LORD with me, and let us exalt his name together" (Psalm 34:4).
The first pilgrims read the same Psalms that we read today. They knew what we know, "His mercy endures forever." I encourage you to read Psalm 136 with your family and discover Who He is and how to give thanks to the Lord.
"Oh, give thanks to the Lord, for He is good! For His mercy endures forever. Oh, give thanks to the God of gods! For His mercy endures forever. Oh, give thanks to the Lord of lords! For His mercy endures forever" (Psalm 136: 1-2-3).
We celebrate you!
We are so thankful for you and your support these many years. Your family is why we are here, and we join you in this historic time as we thank God together for our continued freedom to homeschool His children for His glory at Home. Where They Belong.
~ Deborah
Here are some other articles to inspire you this Thanksgiving:
Make A Joyful Noise This Thanksgiving by Marsha K. Washburn
Finding Joy in the Lord by Sara Shull
Learning Through The Holidays by Malia Russell
---
Award-winning online art lessons for aspiring artists. Lessons in Drawing, Art Essentials, and Art History take aspiring artists' passion and skill to new heights. https://creatingamasterpiece.com
---
Raising Real Men
Hal & Melanie Young, RaisingRealMen.com
Your Sacrificial Love Is Not in Vain
Somedays, it feels like all you do is give. I remember Sunday after Sunday, pacing in the church lobby with a fussy toddler, wondering if I'd ever get to sit through an entire service again. I remember days going from child to child cleaning up after the stomach flu, desperately trying to keep from joining them. Long days full of diapers and spit-up and whining and chores and waiting what felt like forever for Hal to get home. So many times, it felt like I just gave and gave and gave.
Mama, be encouraged – it's just a season.
It won't always be this hard, even if you have more children. It was way easier having a seventh or eighth child than it was having a third or fourth. By the time our younger children came along, we had teens who could cook supper or watch the kids while I took a nap.
Today, you are building into the people that will build into you tomorrow. In Proverbs 31:28, the Word gives us hope that one day we'll see the fruit of that labor: "Her children arise up and call her blessed; Her husband also, and he praiseth her."
Just like I remember walking that curly-headed little boy while he fussed in church, I have a more recent memory of sitting in the congregation at his church while he led worship. Those kids I cleaned up after when they were sick have cared for me when I had an aneurysm last year. Those children that whined so much when they were little amaze me with their diligence and responsibility now that they're adults.
Before you know it, your children will be grown up, and you'll be making new memories, too. One day they'll thank you for all you've done for them. They'll rise up and call you blessed! So let us not grow weary in well doing, for in due season we shall reap if we faint not. (Galatians 6:9)
Here's some practical help for surviving until then – a free download of our workshop, "Homeschooling a Houseful!"
In Christ,
Melanie
---
Hands-on Science for Science Nincompoops
Chemistry, geology and physics kits with clear, easy to follow instructions and all the materials you'll need. Find us at: https://looseinthelabscience.com or call 801-568-9596.
---
Pillar of Future
Dan Beasley – Giving Thanks for a Bright Future
Are you counting your blessings this Thanksgiving season? While taking a break from your homeschool routine to eat turkey, and fellowship with family, don't forget to give thanks for the homeschool routine from which you are breaking.
As a homeschooled graduate, I am grateful for the sacrifices my parents made to educate me at home. And as a homeschooling parent, I am grateful for the opportunity to teach my children at home.
I have no doubt that if you are homeschooling, you agree that an investment in educating the next generation is an investment worth making, even though it requires our most precious resources: time and energy. But do you treasure the liberty that empowers you to make this investment?
An investment in teaching character—like gratitude—is likewise a worthwhile investment in the next generation. And there's no better way to teach gratitude than to practice it. So here's to giving thanks for the opportunity to equip the next generation with the academic knowledge, character, and life skills they need in order to thrive. May the next chapter of homeschooling be written by well-educated, grateful homeschool graduates who treasure the liberty and opportunity to homeschool
About the author
As an HSLDA staff attorney, Dan assists individual homeschooling families and advocates for homeschool freedom in the courts, legislature, and court of public opinion. Dan is also a homeschool graduate and homeschooling dad of four.
---
Don't miss the exceptional Black Friday offers in the annual homeschool deals email coming to your inbox in the next few days. You'll see the Towers of Light book series, a variety of curriculum companies offering Christian education (Deeper Roots, Veritas Press, Alpha Omega) and more learning experiences for your family. Whatever stage of homeschooling or learning level your family is at, you'll find something to help in the journey!
---
---
To help meet the growing needs of the homeschooling community, we are expanding our team at The Old Schoolhouse® Magazine. If you are looking for a stay-at-home job with flexible hours, consider applying to be a part of our hardworking sales team. No experience needed. Apply Here! HomeschoolSalesTeam.com
---
---
---
---
The Old Schoolhouse® Magazine is now available for FREE online! Click the graphic to read it cover to cover!
Download the free mobile apps at www.TOSApps.com.
Get the print issue here.
VIEW BACK ISSUES: Go here to access all back issues.
---
You've decided to homeschool! Launch your fresh start and keep your family thriving all year with the Bright Beginnings Kit from The Old Schoolhouse®. Includes SchoolhouseTeachers.com curriculum for every grade, every subject, and every student. Plus a subscription to The Old Schoolhouse Magazine® and dozens of tools and resources to keep you inspired and supported along the way.
---
Robotics, technology, toys that teach. Coding, cursive, character. These topics and more are covered for you and your homeschool inside the Fall 2021 issue of The Old Schoolhouse® Magazine. Read it for FREE!
---
---
Congratulations to Hannah Griggs from Texas, who won our September giveaway!
Contest Corner
for the month of November
A Princess in Disguise
April Michelle Davis
https://aprilmichelledavis.com/my-books/
A Princess in Disguise is the tale of a young princess who must discover her identity and is compelled to unravel the mysteries surrounding her childhood years before crossing the threshold into the responsibilities of adulthood. Author April Michelle Davis began writing this captivating 141-page paperback book when she was just a young lady herself in middle school.
In this tale, Princess Margaret, the oldest of three triplet girls, has always been a spirited young lady who challenged the confines of her royal upbringing and the rules set by her father the king. On the day of her sixteenth birthday, when her father is to publicly announce who he has chosen for each of the princesses to marry, Margaret decides to escape the palace and run away on her own adventure. She seeks to find her mother, who left the palace shortly after the birth of the triplets.
The main body of the book details the experience of Princess Margaret while she is on her journey to distant lands in search of her mother. Through many significant hardships and with the providential help of a peasant friend, she quickly matures and discovers the truth of her own distinctive purpose. The book ends unexpectedly with several surprise twists. Ultimately, Princess Margaret successfully fulfills her mission and pleases her father the king while attempting to restore previously decimated relationships.
---
Go to the contest page of our site where you can ENTER TO WIN A Princess in Disguise.
---
Freebies
All About Learning Press
Download Six Ways We Make Spelling Easy for a guided tour of All About Spelling and the elements that set it apart from other spelling programs! On the pages of this free e-book, you'll discover the six fundamental components of an effective spelling program. You'll also learn how these insights and methodologies have been incorporated into the All About Spelling program. It's these elements that make spelling easy to learn and easy to teach. Go to https://bit.ly/Make-Spelling-Easy to download your copy.
This free product and more are found in our 2021 Freebie Directory: TOS Freebie Directory – The Old Schoolhouse®
---
FREE e-book!
The Old Schoolhouse® Digital Holiday Supplement, 2009
Re-create an authentic first Thanksgiving feast, prepare for a peaceful Christmas, and enjoy over 180 pages of holiday crafts, recipes, and traditions in The Old Schoolhouse® Digital Holiday Supplement, 2009. This timeless collection of holiday fun and festivities also includes directions for making your own Christmas decorations and gifts.
Download your free copy now. Then spread the word and share this inspirational holiday guide with friends and family.
The 2009 Digital Holiday Supplement is totally free!
Find more freebies at The Old Schoolhouse Homeschool Store: Freebies Archives – The Old Schoolhouse®
---
Is there a product you have been wondering about and would like to hear someone's honest review? Or maybe you are looking for something new for a subject and would like to see what others are using. This is the best review site for homeschooling products and services: www.SchoolhouseReviewCrew.com.
---
With the TOS Mobile App, search topics of interest spanning more than a decade, share articles, browse interactive content, and follow the links to hundreds of related resources. Each issue can also be downloaded and read offline.
---
Share this newsletter with a friend, and be sure to let those CONSIDERING homeschooling know about the enormous FREE info-pack which awaits them here: www.TryHomeschooling.com.
---
If you liked today's Homeschool Minute, please email the editors and tell us what part you liked most. It's a huge blessing to receive feedback!
Please add publisher@theoldschoolhouse.com to your email contacts so that our emails to you don't land in spam.