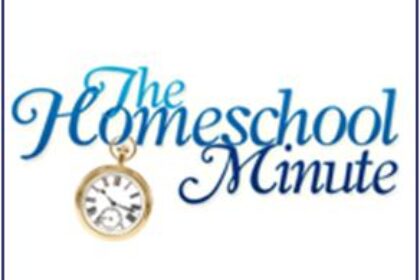 Homeschooling Burnout: It's OK to Take a Break
November 17, 2021
Be sure to scroll to the bottom to enter the contest and see the freebies of the month!
---
Mercy Every Minute
Deborah Wuehler, TOS Senior Editor
Reevaluate, Reconstruct, Reignite
Whether you call it a mental health day, a break for scheduling, or a teacher professional development day . . . we all need a break every now and then. Don't feel guilty about this—every professional educator has breaks like these scheduled in—home educators need the same.
There are many benefits of taking a break from teaching:
You are able to reevaluate your progress, reconstruct your schedule, and reignite your passion. These are all worthy reasons for a break. Besides that, your students will be super excited to have a day off while you regroup, and you will avoid homeschooling burnout.
But here's where the rubber of my day meets the gravely road. Some days I feel so far behind at the very minute I step foot out of bed that I already feel burnout creeping up into my foggy brain. So, in order to find peace for my soul, I must take a break right out of bed. Yes, that's me—taking a morning break from my morning before my morning even begins. Are you laughing yet? I know, it's not that funny when it is your reality. But it is the exact relief we desperately need. It's what Jesus did and what He told His disciples to do. It's our spiritual and physical and emotional health. We must come away to pray whether that is in the morning or the evening or all day in between.
Let's look at Jesus' lifestyle of rest in between the overwhelming demands of meeting needs all day:
Jesus went away to pray, on a mountain to pray, while it was still dark, very early, or late in the day (Luke 11:1-2, Luke 5:16, John 17:1, Hebrews 5:7; Luke 21:37, Matthew 14:23, Mark 6:46, Luke 6:12, Luke 9:28, Mark 1:35). He spent time with His Father so He could hear His voice and know how to proceed with life here on earth. Here is one of my favorite responses of Jesus to the disciples after a demanding day:
"And the apostles gathered themselves together unto Jesus, and told him all things, both what they had done, and what they had taught. And he said unto them, Come ye yourselves apart into a desert place, and rest a while: for there were many coming and going, and they had no leisure so much as to eat. And they departed into a desert place by ship privately" (Mark 6:30-32).
Jesus invited them to go to a quiet place and rest. Day or night, we should pull away and pray to our Father and listen to His Word—He invites us there. It is where we will find the strength to make it through the demands of another day. Moms with little ones, you can't always get away to a quiet place, but your heart can become that quiet place as you focus on God's Word. He gently leads those with young. This is how you will avoid burnout: pour it all out before your Father and cast your cares on Him. You can do this one more day!
~ Deborah
More helpful articles on homeschool

ing

burnout:
Ten Years of Burnout by Deborah Wuehler
A mom's view on burnout by Naomi Musch
A dad's view on burnout by Todd Wilson
2014 Big Print issue on burnout
2015 Big Print issue on burnout
---
The Smart Money Academy – Give them the tools to financial freedom and generous living. Get $15 off with code TOS15off through 1/30/2022 https://www.thesmartmoneyacademy.com/r2ff
---
Todd Wilson
Taking Breaks – Eliminating Burnout
Once upon a time, there was a homeschool mom who thought she could homeschool without taking a single break. Within a short time, her kids hated school, she dreaded school, and they all hated each other. The end.

Not a very pleasant little story, but a powerful reminder that you NEED to take breaks. Even the all-knowing "Institutional School" knows that breaks are important. That's why they have Fall break, Spring break, Thanksgiving break, Christmas break, Parent/teacher breaks, and a half dozen other national holiday breaks. They take those breaks because they all NEED breaks.

So do you. And, even if you love the whole school thing and get all jazzed up by doing school, I'm betting your children need the breaks.
You Deserve a Break Today
The great thing about homeschooling is that you can take breaks when you need them, not just when they hit right on the calendar. In fact, you can and should be taking random breaks often. They don't have to be long . . . and they may just be starting the school day a little later or finishing it a little earlier, or taking the day off to go outside, go on a field trip, or play games.

I'm telling you Mom, if you don't take breaks, you'll kill everything you're trying to accomplish. You'll kill the love of learning and tarnish the reputation of homeschooling. Still can't do it? Then listen to the homeschool expert who is telling you to take the day off, enjoy the fall weather and your children, get some things checked off your endless list, and then start fresh the next day. That's just what the doctor ordered.

Be real,
Todd
FYI – Our world-famous You 'da Dad Daily Calendars have just gone on sale. (Think Christmas). These amazing little page-a-day calendars are requested by dads and purchased by the box load. You can get yours today, and check one gift off your immense list. Get it now!
---
You are your child's best teacher. With AOP, you can customize your homeschool curriculum to fit your child's strengths, learning styles, and needs. https://bit.ly/2ZbBmVC
---
Stacy Farrell
A Time to Put on the 'Breaks'
A Season for Everything
Life can be a bit overwhelming for many of us. Have you felt that, too?
Thankfully, Ecclesiastes 3:1 reminds us "To every thing there is a season, and a time for every purpose under heaven."
There is a time to run, and a time to rest. A time to pursue academic achievement, and a time to contend with the realities of daily life.
Though it's honorable and virtuous to be diligent in our labor, it's equally important to rest. (Even our Lord rested after His labor.)
Do you have a hard time slowing down?
When Your Family Needs a Break
When you, sweet momma, feel exhausted and exasperated—grace.
When your children grow teary-eyed during school and their little minds crave rest—grace. When your family races through life, blazing past beauty in pursuit of impossible perfection—grace.
It's okay to slow down and take a break.
You Are Not Failing
Your need for rest does not make you a failure, dear momma.
You're not alone. We've all been there (and will be there again). A break provides the opportunity to invest in your mental, emotional, and spiritual health—and that investment can be a blessing to everyone.
Be Intentional with Your Breaks
What you do on your break will depend on why you needed the break in the first place.
Are you overwhelmed with too many "To Dos"?
Does life feel crazy and chaotic?
Perhaps it's time to invest in learning how to effectively manage time to reduce stress. The liberating time-management strategies taught in Don't Eat That Frog! can help.
When Life Hurts
Are you homeschooling through a heartache?
Heartache wears many faces and takes many forms. It's something that must be processed, and processing takes time.
Perhaps it's time to put down the textbooks and invest more in the Book—God's Holy Bible.
Not sure where to start? Maybe a step-by-step program to memorize Scripture will begin to bring healing to your broken heart.
For more practical advice on taking a break when life hurts, please read this special post—How Do You Homeschool When Your Heart Is Breaking?
His love,
Stacy
P.S. Combat overwhelm with the liberating time-management strategies you'll find in Don't Eat That Frog!
There's nothing more powerful and replenishing than hiding God's Word in your heart together as a family.
About the author
Surprised by Jesus, Stacy went from an unmarried, childless, 30-something career woman to a Christ-following wife of more than twenty-eight years with two sons she homeschooled K-12. She battled fear and overwhelm, but survived and thrived. Author of more than ten books—including the award-winning Philosophy Adventure—she loves to equip and encourage homeschool families. Visit her at HomeschoolAdventure.com.
---
Visit www.cashcrunchgames.com to learn how to have more money through making smarter money decisions and find a career that best fits you.
---
Tracy Klicka
Pillar of Hope
Tracy Klicka – It's More than OK to Take a Break!
"Where are you, Mommy?"
Tap, tap, tap . . . small hand knocking on the bathroom door. Mom ignores.
"Mommy? I need you." Silence.
Little, wiggling fingers appear under the door. Mom pretends they aren't there.
"Can't I have just five minutes alone?" Mom whispers through gritted teeth.
That mom was me . . . and maybe you, too.
My angry response to those little, wiggling fingers under the door convicted me. I realized my tired soul needed something more if my family was going to do more than survive.
Homeschooling seven young kids and caring for a husband with MS was more than a full-time job. To keep up with all the "must-do's" each day, I felt I had become a robot, and I lost myself in the process. I desperately needed a break.
Moms, God made us to thrive, and your health—mental, emotional, and physical—is vital to the health of your family. It's good to remember we're finite. We can't do it all. Giving ourselves time to recharge—create, garden, read, journal, talk to friends, or just rest—can be a form of worship as we slow down and wait on Him to recharge us. He will do it, and those little, wiggling fingers under the door will one day thank you that you did.
About the author
Tracy Klicka, widow of former HSLDA attorney Christopher Klicka, is a homeschooling mom of seven adult children. Seasoned homeschooler and gifted writer/speaker for over 22 years, Tracy has addressed thousands at homeschooling conventions and women's events, contributed to Christianity Today, regularly writes for national homeschool publications, and contributed to her late husband's homeschooling books. She serves as the Director of Development for HSLDA, through which their Compassion Program helps families homeschooling through hard times.
---
AHG: Empowering Homeschooled Girls Through Christ-centered Curriculum. Learn how homeschool families are using the AHG Program to foster educational curiosity and strengthen girl-leadership abilities. homeschool.americanheritagegirls.org
---
---
Do you love trying out new homeschooling products and sharing about them with others? Apply now to join The Old Schoolhouse® Homeschool Review Crew!
---
Home education is not meant to be unbearable! SchoolhouseTeachers.com provides quality, Christian resources to over 9,000 member families through their 400+ courses, video library, and supplemental content. Join today with code: MAMABEAR to receive the encouragement, resources, and community you are looking for, for only $159/yr (reg. $224.97). Plus, receive a beautiful tote for Mama and an inspirational copy of The Old Schoolhouse® Magazine—while supplies last. US only. No refunds.
---
---
---
---
The Old Schoolhouse® Magazine is now available for FREE online! Click the graphic to read it cover to cover!
Download the free mobile apps at www.TOSApps.com.
Get the print issue here.
VIEW BACK ISSUES: Go here to access all back issues.
---
You've decided to homeschool! Launch your fresh start and keep your family thriving all year with the Bright Beginnings Kit from The Old Schoolhouse®. Includes SchoolhouseTeachers.com curriculum for every grade, every subject, and every student. Plus a subscription to The Old Schoolhouse Magazine® and dozens of tools and resources to keep you inspired and supported along the way.
---
Let's Stay H.O.M.E – A Virtual Family Retreat for Homeschoolers
Happening live November 16–19, 2021, from 11am to 1pm (ET)
Break up your routine with a homestyle family retreat! Take part in The Canadian Schoolhouse's virtual family retreat for homeschoolers where you'll be renewed in God's plan for your family and in your commitment to home education.
The whole family has a place in this retreat. Join in for four days of daily inspiration to stay Hopeful, Open, Mindful, and Eternal. Be refreshed with family activities and exciting giveaways to encourage your faith and journey in home education. Free resources for the event include activity sheets, lessons, and courses for your kids; eBooks and courses just for parents; and devotional options for the family.
Don't miss the chance to be renewed as a homeschool family—right at home! Register for Let's Stay H.O.M.E. today at: www.VirtualFamilyRetreat.com
---
---
Congratulations to Hannah Griggs from Texas, who won our September giveaway!
Contest Corner
for the month of November
A Princess in Disguise
April Michelle Davis
https://aprilmichelledavis.com/my-books/
A Princess in Disguise is the tale of a young princess who must discover her identity and is compelled to unravel the mysteries surrounding her childhood years before crossing the threshold into the responsibilities of adulthood. Author April Michelle Davis began writing this captivating 141-page paperback book when she was just a young lady herself in middle school.
In this tale, Princess Margaret, the oldest of three triplet girls, has always been a spirited young lady who challenged the confines of her royal upbringing and the rules set by her father the king. On the day of her sixteenth birthday, when her father is to publicly announce who he has chosen for each of the princesses to marry, Margaret decides to escape the palace and run away on her own adventure. She seeks to find her mother, who left the palace shortly after the birth of the triplets.
The main body of the book details the experience of Princess Margaret while she is on her journey to distant lands in search of her mother. Through many significant hardships and with the providential help of a peasant friend, she quickly matures and discovers the truth of her own distinctive purpose. The book ends unexpectedly with several surprise twists. Ultimately, Princess Margaret successfully fulfills her mission and pleases her father the king while attempting to restore previously decimated relationships.
---
Go to the contest page of our site where you can ENTER TO WIN A Princess in Disguise.
---
Freebies
All About Learning Press
Download Six Ways We Make Spelling Easy for a guided tour of All About Spelling and the elements that set it apart from other spelling programs! On the pages of this free e-book, you'll discover the six fundamental components of an effective spelling program. You'll also learn how these insights and methodologies have been incorporated into the All About Spelling program. It's these elements that make spelling easy to learn and easy to teach. Go to https://bit.ly/Make-Spelling-Easy to download your copy.
This free product and more are found in our 2021 Freebie Directory: TOS Freebie Directory – The Old Schoolhouse®
---
FREE e-book!
The Old Schoolhouse® Digital Holiday Supplement, 2009
Re-create an authentic first Thanksgiving feast, prepare for a peaceful Christmas, and enjoy over 180 pages of holiday crafts, recipes, and traditions in The Old Schoolhouse® Digital Holiday Supplement, 2009. This timeless collection of holiday fun and festivities also includes directions for making your own Christmas decorations and gifts.
Download your free copy now. Then spread the word and share this inspirational holiday guide with friends and family.
The 2009 Digital Holiday Supplement is totally free!
Find more freebies at The Old Schoolhouse Homeschool Store: Freebies Archives – The Old Schoolhouse®
---
Is there a product you have been wondering about and would like to hear someone's honest review? Or maybe you are looking for something new for a subject and would like to see what others are using. This is the best review site for homeschooling products and services: www.SchoolhouseReviewCrew.com.
---
With the TOS Mobile App, search topics of interest spanning more than a decade, share articles, browse interactive content, and follow the links to hundreds of related resources. Each issue can also be downloaded and read offline.
---
Share this newsletter with a friend, and be sure to let those CONSIDERING homeschooling know about the enormous FREE info-pack which awaits them here: www.TryHomeschooling.com.
---
If you liked today's Homeschool Minute, please email the editors and tell us what part you liked most. It's a huge blessing to receive feedback!
Please add publisher@theoldschoolhouse.com to your email contacts so that our emails to you don't land in spam.