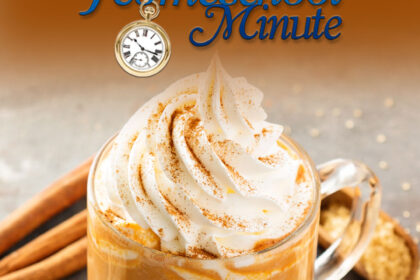 Find Rest in the Craziness
November 16, 2022
Be sure to scroll to the bottom to enter the contest and see the freebies of the month!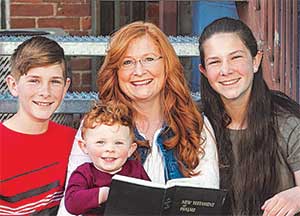 Mercy Every Minute
Deborah Wuehler, TOS Senior Editor
Turmoil in the Tornado
Parenting, ministry, homeschooling! There can be turmoil in that tornado, and it can wear us out. Some days (or seasons) you will be functioning with not enough sleep. Some seasons you will lack emotional rest. We can become depressed and lose our joy in all this craziness. We need help.
When we are this tired a lot of things can happen to our bodies and emotions. We can be tired in spirit, soul, and body.
Tired and worn out?
A little physical rest helps the body and soul.
Take a twenty-minute power nap.
Get to bed at a reasonable time.
Ask for help from others.
Go on a walk with the kids.
Take a break and catch up on your reading list (the TOS App is free!)
Watch a devotion on rest (see below).
Is lack of organization causing frustration?
Organization is not once and done; it is a daily process.
What's nagging you in your home? Make a list of chores to share.
Take twenty minutes a day to tackle something (maybe right after your power nap!)
Take a day off every few weeks to get things back in order.
Are your children regularly disobeying or purposely slow?
A little bit of consistent training goes a long way towards peace.
Add to your Bible time the character issues you've seen that need addressing
Lacking Spiritual strength?
Consume Spiritual food and music throughout the day.
Meditate on one verse of Scripture all day and night.
Copy and place Scripture where you will see it often.
Spend time in God's presence.
Here are some more suggestions that fellow homeschoolers contributed to The Old Schoolhouse® Magazine:
The Beauty of Restful Homeschooling by Danielle Poorman
Staying Sane as You Homeschool by Kathy Kuhl
Frustration to Fun: Informal Homeschool Days by Cindy Horton
"You will show me the path of life; In Your presence is fullness of joy; At Your right hand are pleasures forevermore" (Psalms 16:11).
When we dwell in the presence of God, we hear Him whisper His direction for life, we find our dreams and pleasures fulfilled, and we experience the fullness of joy! This is where true rest is found, and I will bring my kids there with me as I keep them Home Where They Belong.
~Deborah
Here are a few video devotions on Homeschooling and Rest:
Homeschooling and Rest, Part 1 – YouTube Schoolhouse Devotions
Homeschooling and Rest, Part 2 – YouTube Schoolhouse Devotions
Homeschooling and Rest, Part 3 – YouTube Schoolhouse Devotions
---
This Homeschool Life is a book series for homeschooling moms to be encouraged and equipped to homeschool confidently. More installments coming in 2023! https://faithandhomepublishing.com
---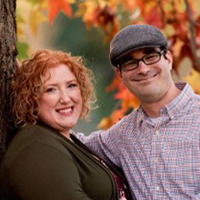 Adam and Dianne Riveiro
He Will Give You Rest
Without a doubt, my most indelible memory from college is . . . fatigue. While that might be a bit of an exaggeration, it's not much of one. At the height of the craziness, I was taking eighteen credit hours of classes, plus working forty hours a week as a manager at Kay Jewelers. I even picked up an extra shift once a week at Build-a-Bear to make ends meet. Talk about craziness!
At any given time, I was completely and utterly spent. In fact, several times I remember thinking, "I have fifteen minutes between classes. It takes me three minutes to get to my dorm, and then it will take four minutes to get to my next class. That means I can take an eight-minute nap." Yes, I was that desperate! Can you relate?
Physical fatigue and exhaustion can be draining. However, when we think of "finding rest in the craziness," we're talking about something much deeper. If we're not careful, we can push ourselves to the brink of emotional, mental, and (worst of all) spiritual exhaustion. Maybe you're already there?
There are lots of factors that can bring you to this point:
Your schedule
Your homeschool duties
Your health
Your marriage
Your children
Your spiritual walk (or lack thereof)
So, how do you get rest for your soul when the situations of life are swirling around you faster than you can keep up? I remember a pastor once saying, "You can get sleep in a bottle, but only Jesus can give you rest." When you can't seem to find rest in the craziness, take solace in Christ's prescription for a hectic heart:
"Come unto me, all ye that labour and are heavy laden, and I will give you rest. Take my yoke upon you, and learn of me; for I am meek and lowly in heart: and ye shall find rest unto your souls. For my yoke is easy, and my burden is light." Matthew 11:28-30 (KJV)
Today, take time for Scripture reading, prayer, and meditation on the Word. Give the burdens of your heart to the only one Who can truly give rest to your soul.
-Adam
About the author
Pastor Adam and Dianne Riveiro live in Easton, Massachusetts, where Adam leads Liberty Baptist Church. They're the authors of several books, including Hope from Our Heart to Yours: A 30-Day Devotional Journey for Special Needs Families, available from their family's publishing label at www.readyscribepublications.com. They have four children: Bethany, Kaylee, AJ, and Peyton. They're passionate about helping their fellow special needs families find joy and contentment in Christ.
---
Stacy Farrell
When Rest Is Hard to Find
The World Has Gone Mad
Not long ago, the "irrefutable science" proclaimed by public institutions today would have been considered absurd. And those who dared promote such destructive ideas would have been arrested and/or screened for mental instability. Today, they are celebrated. How is a Bible-believing, truth-loving person supposed to find rest in the midst of such insanity? Thankfully, the One who is Truth gave us clear instructions: "Come unto me, all ye that labour and are heavy laden, and I will give you rest." (Matthew 11:28).
A Storm Brewing on the Horizon
My friend recently returned from her Florida vacation, which just happened to coincide with Hurricane Ian. Watching waves roll in from the Gulf of Mexico a mere 150 feet from her doorstep, she panicked, and her imagination ran wild. In the midst of the tempest brewing in and around her, my friend opened her Bible. An index card fell out. It read: "Casting down imaginations, and every high thing that exalteth itself against the knowledge of God, and bringing into captivity every thought to the obedience of Christ;" (2 Cor. 10:5)
Abide in Christ
Peace and rest in the midst of madness is found in Christ.
Rest and Prepare
Despite what's going on around you, carve out a quiet moment to commune with Jesus. Remember that He is in control, and what is impossible with man, is possible with God. Then, rise refreshed, equipped, and prepare:
As you train up your children in the way they should go, remember they are eternal beings. Beyond preparing them to get into college, land a job, or find a spouse . . . you're preparing them to stand before the King of Kings!
His love,
Stacy
About the author