The Real Role of Women
May 5, 2021
Be sure to scroll to the bottom to enter the contest!
---
Mercy Every Minute
Deborah Wuehler, TOS Senior Editor
Motherhood: a Job or a Joy?
Sometimes motherhood is quite the job: you have a splitting headache yet you have sick children to care for. You have a child who is not cooperating. You have a toddler who wants to play with you and teenagers who want to talk. You have to make dinner and it is after 7 p.m. and you have a house that looks like a tornado and you don't know where to start. You certainly don't feel very virtuous or joyous. Welcome to the job of motherhood. Doesn't sound all that glorious or worthy of celebration, does it?
That scenario was just one moment in one day in my busy motherhood life. I can look back and see the many things I did wrong and the few things I did right. And the few right things were those that were eternal. They were the times when I stopped to create or honor relationships over rules or schedules, when I prayed with (rather than scolded) a child, when we memorized Scripture or sang hymns at bedtime instead of anxiously waiting to get me-time.
If we are bearing the weight of the job, rather than choosing to see the joy, the danger is that our focus becomes skewed and our emotions entangled. The joy comes in pointing Heavenward and saying that all glory must belong to Him, for there is no one good, not even one, not even me. I know it seems like there are days we can't choose joy. But we can choose Christ and know we have chosen the better thing because His joy is contagious and becomes our strength.
If we make it through one day in our own strength, we feel the right to shout, "Bravo!" But more often than not, our strength fails, and we come to the end of our resources before we come to the end of the day. But if His strength is made perfect in our weaknesses so that we can not only make it through the job of motherhood, but come out victorious, then there is great joy in that great victory.
If all is done for Him and through Him and with Him, then any day is worthy of joyful celebration because it is He Whom we celebrate. We can avoid the disappointment of self-centeredness when all the glory which rightly belongs to God is rightly given Him. For truly, without Him, we can do nothing.
Asking the Lord to make us all joyful mothers of these children, as only He can do, as we keep them Home. Where They Belong.
~Deborah
The Long Walk of Motherhood by Sally Clarkson
Homeschooling Babies: Here a Little, There a Little by Rebekah Love Dorris
The Mother's Role in the Homeschool: Part I, Part II, Part III by Dr. Mary Hood
---
Make the easy switch to Calvert! A fully accredited online school starting at just $229/month, Calvert Academy has earned the highest standards for excellence. Plus, with multiple start days each month, you don't have to wait to get started. Register now! https://bit.ly/378NlnQ
---
The Familyman
Todd Wilson, Familyman Ministries
Men and Women Have Different Roles … And That's Okay
I just love an article that has the potential to stir up an angry mob of women. I won't even pretend to define the role of a woman, but I will say this: it is different than the role of a man. That's because men and women are different. The world can argue the point; the church can soften the point; and you might even resist the point … but it is true.
We, as parents, need to continue to stress that difference to our children so that they may teach their children. It seemed like a no-brainer back in the day, but it isn't so now.
In fact, my daughter Katherine taught me that there is a difference between pink and blue jobs (tasks that girls and boys do). She didn't define them, but she made the distinction, nonetheless. I guess it is our job as parents to define those for our children. So, there are jobs that I have my boys do that I do not expect of my girls and vice versa (although they get a little vague at times).
And before I head for cover, let me say, being a wife and mom is the greatest role a woman can have. She does not need a backup option, to defend her choice, or give it some other name so it sounds important. Moms change the world, and it is our role to elevate that role.
If you want to send letters of disagreement (or agreement), send them to the good folks of The Old Schoolhouse. They love getting them. 🙂
Be real,
Todd
---
Waterproof gear, wooden toys, and schoolroom favorites. For all kids, for all weather. Explore our growing selection of educational toys and Scandinavian outerwear at Biddleandbop.com https://www.biddleandbop.com
---
Stacy Farrell

Let's Start a Mommy Revolution
Motherhood.
I could've missed it. I almost missed it.
(How sad that would be.)
Why didn't I dream of being a mommy?
Maybe it's because I was carefully groomed to believe that self-actualization meant things like writing a best-selling novel … or running a prestigious corporation.
But certainly not staying home to serve my family!
I had no idea how significant motherhood would be.
Motherhood is a noble profession.
The truth is, raising children is a noble profession.
In many ways, our future depends upon it.
But somewhere along the way, we lost sight of how important both motherhood and fatherhood really are.
You are serving God.
Charles Spurgeon said it well: You are as much serving God in looking after your own children, and training them up in God's fear, and minding the house, and making your household a church for God, as you would be if you had been called to lead an army to battle for the Lord of hosts.
Motherhood demands our best.
Don't let anyone convince you otherwise.
Rose Kennedy affirmed the dignity of motherhood when she said: I looked on child rearing not only as a work of love and duty but as a profession, that was fully interesting and challenging as any honorable profession in the world, and one that demanded the best that I could bring to it.
The hand that rocks the cradle …
Perhaps motherhood has been under attack for so many years because of the power it wields.
As William Ross Wallace's poem so eloquently states, it has the potential to be the preeminent force for change.
He penned this famous line: The hand that rocks the cradle is the hand that rules the world.
What do we tell our little girls?
I've thought a lot about the way our society has devalued motherhood. It makes me angry and sad.
It also inspired me to take action.
If you'd like to hear about what I did, click here.
I value and appreciate you, Momma!
His love,
Stacy
P.S. Need encouragement? Get our beautiful collection of Motherhood Prints FREE!
ABOUT STACY: Surprised by Jesus, Stacy went from an unmarried, childless, 30-something career woman to a Christ-following wife of more than twenty-eight years with two sons she homeschooled K-12. She battled fear and overwhelm, but survived and thrived. Author of more than ten books—including the award-winning Philosophy Adventure—she loves to equip and encourage homeschool families. Visit her at HomeschoolAdventure.com.
---
---
We offer a variety of ways to test in the comfort of your home, from pencil and paper testing to computer-based testing. Visit www.homeschooltestingservices.com today!
---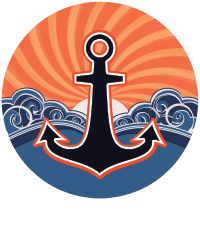 Pillar of Faith
Jodi Riddle – Be an Example
1 Timothy 4:12 "But be thou an example of the believers, in word, in conversation, in charity, in spirit, in faith, in purity."
An example. Webster's 1828 dictionary defines an example as "A pattern; a copy; a mode; that which is proposed to be imitated." What is one of the best roles we can play? That of being an example. Our children need godly examples to look up to.
Godly in word – Do our words show kindness and compassion to a world that is hurting?
Godly in conversation – Conversation means "manner of life." Is our manner of life showing our children how they ought to live?
Godly in charity – Charity is God's highest form of love. Are we displaying love to those around us the way God would show His love?
Godly in spirit – God has given us the fruits of the Spirit (Galatians 5:22-23). Do we exhibit these fruits in our life?
Godly in purity – Do we have pure motives and a pure heart in all that we do?
Godly in faith – Faith is understanding the truth of what God has revealed.
Let's fulfill our responsibility as parents, leaders, and authorities by showing our children what it means to be a godly example.
---
---
Get Out & Homeschool Sale:
For a limited time, use code: OUTSIDE to pay only $179 (reg. $224.97) for an Ultimate Annual Membership to SchoolhouseTeachers.com
---
---
Look What's Happening!
The Texas HOME Educators are hosting the Summer Summit on July 31, 2021. Visit the Summer Summit website to sign up today! Please contact Susan Reed: susanmreed22@yahoo.com if you have any questions.
---
Look What's Happening!
The Arizona Families for Home Education organization is hosting the Homeschooling Changes Lives – AFHE 37th Annual Homeschool Convention July 16–17. Visit www.afhe.org/convention for more information. Please contact convention@afhe.org if you have any questions.
---

Share this newsletter with a friend, and be sure to let those CONSIDERING homeschooling know about the enormous FREE info-pack which awaits them here: www.TryHomeschooling.com.
---
A division of The Old Schoolhouse® Magazine
---
---
Congratulations to Rochelle Burgess of Covina Hills, CA, who won our March giveaway!
Contest Corner
for the month of May
The Impending Storm
Tripp Books
The Impending Storm takes you to the land of Exinere. It is a land full of adventure and wild, magical creatures. There are elves, satyrs, dwarves, canes, ogres, and marmerites. There is tremendous wealth to be earned, but the harmony of the kingdom is in question. The Might Guild is the security and works hard to keep the peace in Exinere.
William starts an adventure of his lifetime. He needs to find out the person or persons that are behind the attacks on the city and the people of Campestri. Will they be able to find out before it is too late?
As I was reading this tale, there is a certain amount of violence that you would see with any type of battles. The graphic detail though was not great, so definitely appropriate for a young adult audience.
There are over 300 pages in the story. The book is quite sturdy and well made. It traveled well with me inside my purse while I was pre-reading for the girls. Now Lydia has started the story. She says it is hard to put down and cannot wait to see what happens with William and Adam.
Who knew that a high school creative writing project would turn into a page-turning, edge-of-your seat story! I cannot wait to see what other stories are written by this duo.
---
This is part of a review of the novel The Impending Storm. Read the full review on our site.
Go to the contest page of our site where you can ENTER TO WIN the book The Impending Storm.
---
---
The SPRING issue of The Old Schoolhouse® Magazine
is now available for FREE online!
Click the graphic to read it cover to cover!
Read the SPRING 2021 issue free at www.TOSMagazine.com or download the free mobile apps at www.TOSApps.com.
Get the print issue here.
VIEW BACK ISSUES: Current subscribers go here to access all back issues.
---
If you liked today's Homeschool Minute, please email the editors and tell us what part you liked most. It's a huge blessing to receive feedback!
Please add publisher@theoldschoolhouse.com to your email contacts so that our emails to you don't land in spam.