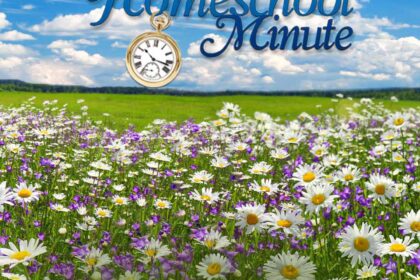 Help! I Want My Kids to Be Good Financial Stewards
May 31, 2023
Paul Vasey
Discipleship, Relationship, Love of Learning and More
Lee Binz
3 Steps to Raising Wise Financial Stewards
Be sure to scroll to the bottom to enter the contest and see the freebies of the month!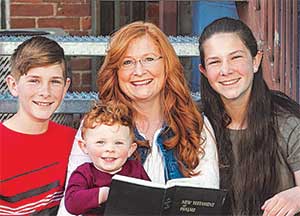 Mercy Every Minute
Deborah Wuehler, TOS Senior Editor
Money Teaches Great Life Skills
Everyone teaches their children about finances a little differently. Our children were not paid for normal daily chores. We taught them that they are part of a team, and we all work together to make the household function properly. Though we didn't pay for normal chores, there were ways to make money with extra chores or special yard work.
We gave the youngest children one dollar a week, not as an allowance, and not attached to chores. It was a gift of grace in order to teach them the proper handling of money. This was doled out about every two and a half months which came out to about ten dollars. From that ten dollars, one dollar went to tithe, one dollar went to savings (in Dad's home bank kept for them) and they were free to save or spend the rest. Giving them little bits of money rather than larger amounts taught them to save up for what they wanted and to find the best deal. It also taught them to tithe and save regularly: very important life skills!
We also helped our children find work around the neighborhood, which helped the neighbors and blessed the children with some cash. They walked dogs, mowed lawns, pulled weeds, raked leaves, etc. Start young, and be consistent, and your children will learn the wise management of money. They will learn to work hard and enjoy the fruits of their labor.
For some other ideas, check out these articles from The Old Schoolhouse® Magazine:
Faith, Family, Finance and Freedom, by David West
Making Household Finances a Family Affair, by Christy Acre
Fun Ideas for Teaching Personal Finance, by Alex Brulz
In these uncertain economic times, we can take this opportunity to teach our children about finances and Who really owns them. We can teach them that whatever God provides is enough. Maybe you are anxious about finances, too. If so, memorize Hebrews 13:5-6:
"Let your conversation be without covetousness; and be content with such things as ye have: for He hath said, I will never leave thee, nor forsake thee. So that we may boldly say, The Lord is my helper, and I will not fear what man shall do unto me."
~Deborah
P.S. Check out the Hey, Mama! Homeschool Show podcast where we go speak on these same topics! Let us know what you think: www.HomeschoolShow.com
senioreditor@TheOldSchoolhouse.com
---
Writers aged 13-19: Join our Summer 2023 Virtual Writing Camps! Or explore our on-demand Complete Your College Essay Course and Review Service at workshops.writetheworld.org.
---
Paul Vasey
Five Ways to Teach Good Money Habits
Parents have many worries about their children, including whether they are happy, have found the right person, and ultimately whether they have enough money to live. It is never too early to start your child's road to financial independence. In fact, the time to start that money conversation is when the "I want" phase begins.
Here are a couple of ways to introduce money habits and awareness without any perceived nagging and lecturing.
Delayed gratification – when a child wants something, add a time limit between the asking and the receiving. If it is still something they want after a period of time, they can get it, and you can explain that it is not wasting money.
Introduce an allowance. The money they receive is their money (do not influence what they spend their money on). When it is gone, they must wait until next week. This will teach them to value their money and really think before they spend. If your child misses out on something that they want because they have spent their money, do not give in and help them. This is tough love. You could offer them a loan that they must pay back. Teach them the process of debt.
Handing over money and checking change at a cash register will help them count money and feel more confident with the math side of money.
Board games are a great resource. Kids learn about concepts without even knowing it.
Get the cash from a Monopoly set. Then count out what comes into the household in the form of income (does not have to be accurate). Then divide the income pile of money between all the different expenses – mortgage, car payment, food, electricity, water, savings, child's allowance, etc. So when your child wants money, you can tell them no, or ask them to help find the money elsewhere. Quite often they will suggest turning off the lights or not wasting water or food so that less money is needed in the various piles. Children are great visual learners.
About the author
Paul Vasey is a former high school educator. He taught Business Studies in the UK for 12 years until leaving the classroom to move to the US. He now lives in California with his beautiful wife and is living the dream. He continued to follow his passion and set up CashCrunchGames.com to address personal finance, careers and other educational topics. He believes that learning should be fun, have context and be about the student wherever possible.
---
Explorer Bible for Kids, within its engaging, full-color pages, kids will interact with the people, places, and things of the Bible and God's creation. explorerbibleforkids.com

---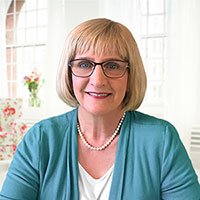 3 Steps to Raising Wise Financial Stewards
We never want to see our children in financial distress or stuck in poor money management in their adult lives. How can we prepare them to be sound financial stewards and set their habits early?
1. Lead by Example. When you run your household on a planned budget, are attentive to all bill due dates, and regularly cut unnecessary expenses, your child is watching. If they regularly see you and your spouse sit to discuss the family budget, when the time comes, they will set their habits after yours. If they see you cancel your Netflix subscription to create a little more wiggle room in tight seasons, they will understand the sacrifice and diligence it takes to keep a household afloat. Whatever budget system you have in place, stick to it. The dedication of sticking to it every day, with no exceptions, will show your children just how important and necessary budgeting is.
2. Teach the Necessities. Many young adults going into the world for the first time have little to no knowledge of basic financial systems and operations. Did you know a personal finance course can be counted as an elective in high school? Yep! Courses like Dave Ramsey's Foundations in Personal Finance course teach debt management strategies, how to set up a budget system and stick to it, and the basics of insurance and investing. Unless you are intentional about teaching them, your students won't magically know how to file taxes or save for something they want.
3. Real Life Training. Now that the example has been set and they have a basic understanding of money and budgets, it's time to let your child try their hand and make mistakes while still under your protection. How? By getting a job! Nearly any entry-level job position will teach customer service, teamwork, time management, and money handling, skills that are needed in almost any job. Not to mention, you can put their work experience on their transcript! Learn more in my article: Why Your Homeschooler Should Get a Job in High School.
Was this article helpful? You might love my free eBook, "3 Top Tips for Motivating Teens"
About the author