Should We Teach Worldview and Apologetics?
May 25, 2022
Be sure to scroll to the bottom to enter the contest and see the freebies of the month!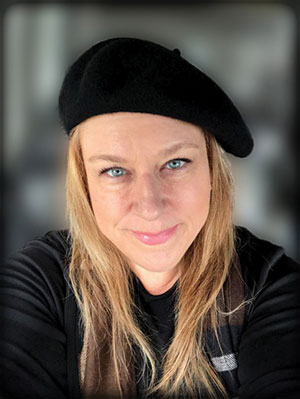 Hey, Mama!
Teach Them What's Truly Important
"The fear of the LORD is the beginning of knowledge: but fools despise wisdom and instruction" (Proverbs 1:7).
Hey, Mama!
He's been faithful up until now, right? Never has He left you. Never has He forsaken you. You may not be wealthy, but you're provided for—nicely. You have plenty of food, and so do your children. Gas is in your car. You don't know for how long, but it's the Lord who is the Builder, the Giver. Stop forgetting that.
While chaos around the world ensues, you are comfortable in your home or in the space God has provided. Your children are safe.
They are fed, clean, and together with you. What a gift!
Praise Him for His goodness. Focus on what is true and lovely. Focus on how blessed you are, and focus on the answered prayers throughout your life. There are so many, Mama! Do not forget them. Model a grateful heart before your children.
Yes, some prayers remain unanswered. Or for now the answer is no. Foolishness abounds. Tears flow. Justice will not prevail entirely until He returns. Life hurts; it can be cruel. These are truths, too. But they are temporary. They are but a blink of an eye!
Focus on what is forever. Your eternity. Christ as your Savior and fellowship with all the saints—this is the destiny of the Christian. All will be right with the world when Christ establishes His kingdom. Heaven and Earth will sing His praises, and every knee shall bow. Pray for it to happen soon! Lord, come quickly! Pray for the salvation of the lost. Pray for your children. And do not assume they are His just because you are. Oh, Mama, do not fall for that. Time is short, and you must be before the Lord unceasingly. He is faithful, and He is mighty to save.
"Let your light so shine before men, that they may see your good works, and glorify your Father, which is in heaven" (Matthew 5:16).
If you want your children to be lights in the world, teach them apologetics.
For when they truly understand their faith and share it with others, it benefits them and also the world around them. Read scripture together. Do a family devotional. Teach them what it means to be in the world, but not of it. Because all the reading and writing and science and math are as meaningless as chasing after the wind if they don't really know, love, and serve the Lord.
These articles from The Old Schoolhouse® Magazine can help you teach what really matters.
3 Steps to High School Bible Study for College Prep by Dave Glander
Stand Strong: An Interview with Alex McFarland by Bob Irvin
Science: What to Teach and When by Joel Tay
Pray, Mama. Today you are OK. You are safe, and so are your kids. Lift Him up and take hold of the joy that is freely yours. Receive it! Your Father loves you—more than you can even fathom. And His hand, as always, is on your head.
-gena
---
Etron Circuit Labs is the best STEM-Based 'Intro to Electronics Curriculum. Help your student – "Unleash the Innovator Within" by learning Electronics. etroncircuit.com
---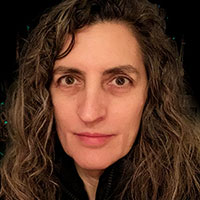 Stacy Farrell
The Truth is—It's Inevitable
Will You Be Intentional?
Whether you do so intentionally or unintentionally, teaching worldview is inevitable.
The question is: What worldview will you teach?
There are no "worldview-neutral" resources. In some subjects, such as history, worldview plays an obvious role.
In others, it is much more discreet—but is there, nonetheless.
(Even higher-level math displays the order and logic inherent in a Biblical worldview.)
Since worldview is an unavoidable influence in education, it behooves us to teach our students to perceive its presence.
Trained to Discern Truth.
Now more than ever, our children are being targeted by those who seek to undermine parental authority and destroy Biblical families.
Often, the most destructive influences are those whose worldview so closely resembles our own that it's hard to identify where they differ. As Charles Spurgeon said: "Discernment is not knowing the difference between right and wrong. It is knowing the difference between right and almost right."
There is a Way that Seems Right . . .
Remember how the serpent in the garden twisted God's words?
"There is a way that seems right to a man, but its end is the way to death." (Proverbs 16:25)
Many worldviews whisper deceptions disguised as truth. Some may even seem wise and "right." As parents, it is our duty to help our children identify the difference. Do you have resources to help you teach worldview?
Nothing More Powerful than Truth
In our family, we exposed our sons to the world of ideas and a variety of worldviews—but always through the lens of Scripture.
A sound Biblical worldview is a mighty tool for recognizing and defending truth.
When a Biblical worldview is contrasted against any other option, it becomes clear that nothing can compare to the beauty and majesty of the Gospel.
Equipped to Stand
Everyone has basic beliefs about reality that ultimately shape how they view the world. That worldview "lens" influences what they value, think, say, and do.
Your children will undoubtedly face worldviews vastly different from your own. When they do, will they be equipped to stand for truth?
His love,
Stacy
P.S. Equip your students to write skillfully, think critically, and speak clearly as they explore the history of ideas—from a Biblical worldview—with Philosophy Adventure.
About the author
Surprised by Jesus, Stacy went from an unmarried, childless, 30-something career woman to a Christ-following wife of more than twenty-eight years with two sons she homeschooled K-12. She battled fear and overwhelm, but survived and thrived. Author of more than ten books—including the award-winning Philosophy Adventure—she loves to equip and encourage homeschool families. Visit her at HomeschoolAdventure.com
Your student will encounter profound truths . . . and absolute absurdity. Help them discern between the two!
Teach your children to think critically, write skillfully, and speak clearly as they explore the world of ideas. Learn more: https://homeschooladventure.com/sp/philosophy-adventure/
---
Learn more about dinosaurs and the Bible by visiting the Glendive Dinosaur & Fossil Museum. For more information, check out www.creationtruth.org.
---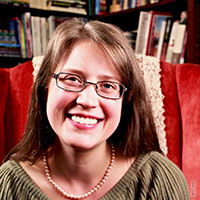 Danika Cooley
Help Kids See the World through a Biblical Lens
As Christian parents, we want our kids to see the world and life through a biblical lens. The Bible should inform the way they live, how they are corrected, and complete them for every good work (1 Timothy 3:16-17).
And, when asked about their faith, we want our kids to be able to gently and respectfully give a reason for the hope that is in them (1 Peter 3:15).
Worldview is the way we see the world—it's the philosophy of life that informs our daily interactions and decisions.
Apologetics refers to the arguments we use to explain and give reason for our faith.
Both worldview and apologetics are vital for our kids.
As homeschoolers, we have a wonderful opportunity to be able to include God's Word in everything we teach and throughout our daily interactions with our kids!
To learn worldview and apologetics, our kids need to know God's Word!
While there are great curricula out there that focus directly on the subjects of worldview and apologetics, they are based on the Bible. Our kids need to know God directly through his Word. Teaching the Bible sounds hard, but you can do it!
As your family reads through Scripture and you explore it as a family, you can easily build worldview and apologetics into your day by:
Talking to your children about who God is.
Discuss our sin and God's great plan for salvation.
List the ways you can glorify God that day.
Serve others on a weekly basis.
Practice presenting the gospel in five-minute, three-minute, and thirty-second increments. (Grab this free Gospel poster and Bible verse card set to help you!)
Teach the Bible—all of it. You have the opportunity to read God's great story of salvation from cover-to-cover as a family a number of times before your kids leave home!
If we homeschoolers accomplish nothing else, I pray that we do this well: teach our kids what God's Word says, and give them opportunities to both live it out and to present the truth of Jesus biblically and faithfully.
About the author
Danika Cooley is the author of Help Your Kids Learn and Love the Bible (Bethany House) and Bible Road Trip™, a three-year Bible survey for preschool to high school. An award-winning children's author, Danika's new line of Christian history is for 3rd to 5th graders (Who What Why Series, Christian Focus Publications).
---
Pillar of Future
Dan Beasley – How Can Homeschoolers Preserve Liberty? (Part 2)
Last month, I posed a question about how homeschoolers can preserve liberty for the next generation. Ronald Reagan made it clear that doing so does not occur naturally; preserving freedom requires action and often some level of sacrifice.
I suspect many homeschooling parents cherish freedom but may question how they can best preserve it. One way is to participate in the democratic lawmaking process.
Here are three practical steps that every homeschooling parent can take to preserve liberty for the next generation:
Find out who your elected officials are—you can do this by going to your state legislature's website and entering your address.
Contact your elected officials and introduce yourself—you can ask to set up a meeting (either in-person or virtually).
Build a relationship with your elected officials—you do not need to have a specific action item for your lawmakers. Feel free to simply share a little bit about who you are and ask them to explain the lawmaking process for your children (a great hands-on civics lesson).
These steps may seem simple, but developing a relationship with your elected officials is probably the most powerful advocacy tool you can use to preserve liberty.
About the author
As an HSLDA staff attorney, Dan assists individual homeschooling families and advocates for homeschool freedom in the courts, legislature, and court of public opinion. Dan is also a homeschool graduate and homeschooling dad of four.
---
If you need help in just about any area of homeschooling, we've got you covered—resources in everything from math, chemistry, and computer programming to crafts, music, right-brain learning, and the Bible can be found in the "Homeschool Helps" Resource Guide in the Spring 2022 issue of The Old Schoolhouse® Magazine.
---
Look What's Happening in Colorado:
June 16–18, 2022
Rocky Mountain Homeschool Conference
The Crowne Plaza Denver Airport Convention Center
Denver, Colorado
Attending the Rocky Mountain Homeschool Conference in Colorado this June? Look for two familiar faces from The Old Schoolhouse® Magazine: Gena Suarez and Deborah Wuehler. Say "Hello" and hear Deborah's Biblical worldview and family discipleship workshops:
Why The Teacher Should be YOU!
Womanhood and Discipleship: Our Influence and Ministry
https://rockymountainhomeschoolconference.com/
---
Look What's Happening in Virginia:
June 9–11, 2022
39th Annual Virginia Homeschool Convention
Greater Richmond Convention Center
Richmond, Virginia
Join Heather Vogler of The Old Schoolhouse® in Virginia this June. Currently homeschooling five children ranging in age from four to fifteen, Heather has over a decade of homeschooling experience, in addition to teaching in a preschool and running a church preschool program. She'll share the secret to keeping little ones busy as bees while they gain an exceptional education. Heather will also share how you can successfully work from home, whether you only have a few hours to spare or are looking for a steady income. Come and learn a wide range of successful options perfect for the homeschooling parent, including what has worked for her as a homeschooling mom of five.
Everything You Need to Know about Homeschooling Preschoolers
Work from Home and Homeschool? Yes, You Can!
---
SchoolhouseTeachers.com Corner
Did you know?
Every class is INCLUDED for ultimate members!
No limits.
Thousands of years or billions of years? In God's image or descended from monkeys? Learn the answers to these questions and many more based on a Biblical worldview in Apologetics: Creation vs. Evolution. Students study Bible verses and learn factual information in such subjects as biology, mathematics, astronomy, geology, paleontology, and oceanography. Check out all the details for this course at SchoolhouseTeachers.com
---
---
Read this article
in the spring issue of
The Old Schoolhouse® Magazine.
---
The homeschool planner for smart mamas is here! Start planning your 2022–2023 school year now with the Schoolhouse SmartMamaTM Planner, brought to you by The Old Schoolhouse®. Customizable for any size family, this planner is unique and smart—like you. Cast light on your vision for a bright year of homeschooling with an inspiring lighthouse theme. Yours to download or print for $29 till May 31.
Looking for smart curriculum choices too? SchoolhouseTeachers.com membership provides over 400 courses for all of your students. And, your membership comes with a free Schoolhouse SmartMamaTM Planner.
---
Read The Old Schoolhouse® Magazine FREE online at www.TOSMagazine.com or download at TOSApps.com. Why free? TOS exists to support, encourage, and inspire homeschool parents any way we can.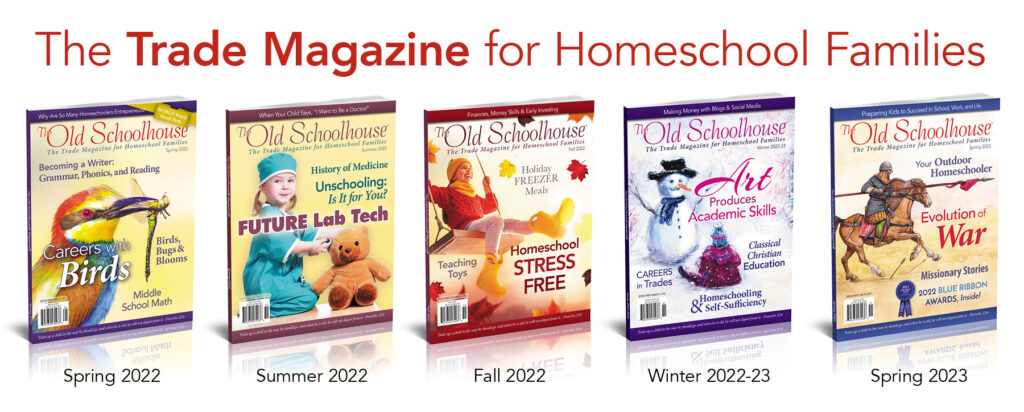 ---

---
Congratulations to Taylor Courmier and Stevie Arledge, both from Texas, who won our March giveaway!
Contest Corner
for the month of May
See It and Say It Flip Flop Spanish (Level 1)
Flip n Flop Learning, LLC
http://www.FlipFlopSpanish.com
When we received our box in the mail, it was great to see that all components we needed for the program were already included in the small box. First, there was a complete printout of the 45-lesson curriculum on double-sided, hole-punched, sturdy paper. Also included is a USB flash drive with four CDs worth of MP3 audio lessons narrated by Sra. Gose. The flash drive goes through all four semesters of learning. The box set includes 135 flashcards to complement the paper curriculum and audio learning. The flashcards give hands-on learners something tactile to use to form sentences and learn vocabulary. There were even a few card-holder pages to hold flashcards in place when building sentences. Lastly, there was a dry erase paddle and marker to use for practicing writing in Spanish.
We used this program one to two times per week. One lesson includes three sessions that are about 15 minutes each. As the homeschool teacher, I prepared the lesson by selecting the flashcards and setting up the CD tracks. We would play through each MP3 audio lesson two times as we followed along with narration by Sra. Gose. The third time, I would read the lessons aloud from the printed curriculum with my daughters to ensure they followed along. My daughters are in middle school so we used the text side of the flashcards primarily, but there is a picture side, as well, for younger learners.
Sra. Gose gives students her email and encourages them to interact and send her sentences and work if they have questions. At the end of the two-year curriculum, you and your students will be exposed to about 350-500 Spanish words and be familiar with present tense and many grammar topics.
---
Go to the contest page of our site where you can ENTER TO WIN the whole 2-year program of See It and Say It Flip Flop Spanish (Level 1).
---
Freebies
EdAlive Online Learning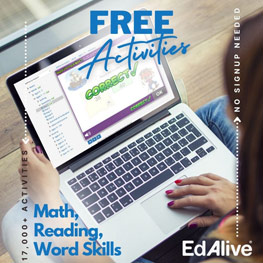 Massive collection of FREE resources including over 17,000 Interactive Playable Activities covering math, reading and word skills, Printable Math Worksheets for Pre-K to Grade 10, Typing Tip Posters to help your children master the skill of touch typing, and Handwriting Wall Charts. EdAlive is honored to be able to support the education of children from all over the world. These high-quality resources are suitable for school classrooms, homeschoolers, and families. These FREE resources have been drawn from EdAlive's suite of Online Learning Websites. No signup needed, just click and play!
This free product and more are found in our 2022 Freebie Directory: TOS Freebie Directory – The Old Schoolhouse®
---
FREE E-Book!
Home Improvement
Does your homeschool or your spiritual home need a little "home improvement"? Isn't it always worth the effort in the end? Read about the application of home improvement in your physical home, homeschool, and spiritual home.
Find more freebies at The Old Schoolhouse Homeschool Store: Freebies Archives – The Old Schoolhouse®
---
With the TOS Mobile App, search topics of interest spanning more than a decade, share articles, browse interactive content, and follow the links to hundreds of related resources. Each issue can also be downloaded and read offline.
---
Share this newsletter with a friend, and be sure to let those CONSIDERING homeschooling know about the enormous FREE info-pack which awaits them here: www.TryHomeschooling.com.
---
If you liked today's Homeschool Minute, please email the editors and tell us what part you liked most. It's a huge blessing to receive feedback!
Please add publisher@theoldschoolhouse.com to your email contacts so that our emails to you don't land in spam.