Home Is a Wonderful Place
May 19, 2021
Be sure to scroll to the bottom to enter the contest!
---
Mercy Every Minute
Deborah Wuehler, TOS Senior Editor
Home. Where They Belong
There are so many reasons why home is wonderful, and we have written about them for twenty years now!
We have seen the fruit of homeschooled children walking the aisles of college graduations and into successful adulthood. That is just one of the rewards of being raised in the most wonderful place called home. Other rewards are the freedom children have—to be who they were created to be, to learn in the manner best for them, to go as slow or fast as necessary, to discover a myriad of electives and skills, and to cut out all the busywork, all the peer pressure, and all the evil philosophies. On top of that, they gain strong, healthy relationships with us. It is worth it all. I have homeschooled for over twenty-five years now and still have another five years to go, and it is the best thing I've ever done with my life and for my children.
What is so great about home?
Home:
It is where we are privileged to teach that God upholds all things by the word of His power (Hebrews 1:3), that He alone reigns, and His Word is Truth—in all subjects.
Home:
Where we teach children to make it their aim to please God and to be Christlike in their service to God, their families, their churches, and their communities and to be able to share the glorious gospel of Christ.
Home:
Where we teach the truth of God's Word that says God created the family as one man for one woman, and where family is strengthened and promoted.
Home:
Where we can teach the Ten Commandments; the Golden Rule; how to love your neighbor; the importance and power of prayer; and consistent and real Bible study. God is alive and well in our homes.
Home:
A loving and safe environment, free from worldly pressures and vain philosophies. It is where children daily "walk with the wise" and become wise and not become "a companion of fools" where they could "be destroyed" (Proverbs 13:20). They do not have to learn the way of the heathen (Jeremiah 10:2).
Home:
It is the school environment that teaches absolute Truth. Some would say we are living in fear by not sending our children away; I say we are living in the fear of the Lord which is the beginning of knowledge (Proverbs 1:7; and 9:10).
Home:
Where God desires me to teach my children that they might teach their children (Psalm 78). The obedience that keeps them home will bring the rewards of His blessing on their lives and mine.
Home:
Where They Belong.
~ Deborah
Freedom: It's Why We Homeschool, by Deborah Wuehler
Why This Dad Loves Homeschooling, by Clifford Marlowe
Why Homeschool? History to Present, by Marla Szwast
---
Enjoy Great Stories with Your Family! Experience thrilling, immersive audio productions from a trusted partner in your family's entertainment. Find samples and specials at www.sargentfamilyproductions.com.
---
Todd Wilson
Dorothy Was Right: There's No Place Like Home
Home is a wonderful place.
Home is the best place for your children.
I repeat home is the best place for your children.
The world may say otherwise, and you may sometimes doubt that sentiment, but it is 100% true.
God knew what He was doing when he placed those children in your home and gave them you as a mother. Cling to that truth when the days get hard. Cling to that truth if others try to persuade you to put your kids in school. Cling to that truth because it is true!
I'm done. Be real,
Todd
PS – You can get a free audio download of one of the most powerful talks I have ever given that speaks about this truth. It's called This We Believe and you can get it here.
---
Why Home Is the Best Place to Educate Your Children
Home is a wonderful place to educate children. It's safe and secure, so children are able to learn more. It provides better career preparation because we can make sure our children have the work ethic they need and get an opportunity to learn about different career options. Our education can challenge each student to the best of their ability and doesn't discriminate based on gender, ethnicity, or income. There are three steps to optimize home education.
1. Train Up a Child
We carefully train up and raise our child in the way he or she should go, so that when they are old, they will not depart from the truth but lead happy and healthy lives. Proverbs 22:6 tells us to train up our child, and home educators take the mission seriously.
2. Homeschool at Home
Homeschooling at home is the best way to keep the student challenged and not overwhelmed. Homeschooling at home with parents is the most cost-effective way to educate a student. The cost of homeschooling will increase with online classes or expensive tutors, but those are not usually necessary for education or college admission. Homeschooling at home is the best education with the greatest flexibility. Learn homeschooling tips in the free eBook, How to Be a Better Home Educator.
3. Launch an Adult
Our job is not to parent our children forever. Our job is to train up children in the way they should go. When they become adults, we are to encourage them to engage the culture and change the world. Our reasons for homeschooling have not changed, but our child has changed, and we must let them go where they are called.
4. Be Thankful for Homeschooling
Once grown, parents often wonder if they did enough. Are their children prepared for adulthood and ready to face inevitable challenges? The best part of homeschooling is the assurance that we did everything we could do to prepare our child. We worked to raise responsible adults and can rest easy, knowing we literally did all we could do. The rest is up to our child, learning to be an adult just like we learned from our own parents.
---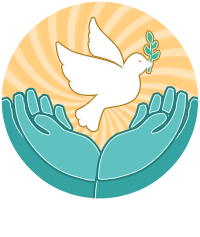 Pillar of Hope
Tracy Klicka – Pandemic or Not, Home is a Wonderful Place
Perhaps you've seen the statistics—since pandemic-related school lockdowns began over a year ago, suicides have been on the rise. While actual suicide numbers are difficult to obtain, there is data to suggest that the pandemic has contributed to more young people becoming suicidal.
According to the Centers for Disease Control and Prevention, one in four adults ages 18 to 24 surveyed in June of last year said they had seriously contemplated suicide. That's more than double the number of people in that age group who reported having suicidal thoughts in 2018.
So if it is true that the COVID-19 pandemic contributed to greater numbers of young adults seriously considering ending their lives, what encouragement is there for families who have decided to homeschool amid the lockdowns? Plenty!
Shortly after the lockdowns began last year, a study conducted by the nonprofit Let Grow, of children ages 8-13 in the U.S., revealed that, overall, children were less anxious during the lockdown than they had been prior to the pandemic.
That reduction in anxiety manifested itself in these children finding interesting things to do, sleeping more, helping at home, and gaining new respect and appreciation from their parents because of how well they were managing themselves. In essence, they were far more likely to be happy than sad.
Interestingly, the #1 response children gave to the survey's open-ended question, "Something I like about this time is ­­­­­_______," was More Time with Family. Being together as a family via homeschooling is a positive, life-changing opportunity to connect, to help your children grow as individuals, and as parents to affirm your child's uniqueness, gifts, and interests.
May your children joyfully thrive as you intentionally invest in their lives together at home!
Sources:
Mental Health, Substance Use, and Suicidal Ideation During the COVID-19 Pandemic — United States, June 24–30, 2020 (cdc.gov)
Key Substance Use and Mental Health Indicators in the United States: Results from the 2018 National Survey on Drug Use and Health (samhsa.gov)
A Pandemic Lesson: Family Togetherness Makes Children Happy | Psychology Today
Tracy Klicka, widow of former HSLDA attorney Christopher Klicka, is a homeschooling mom of seven adult children. Seasoned homeschooler and gifted writer/speaker for over 22 years, Tracy has addressed thousands at homeschooling conventions and women's events, contributed to Christianity Today, regularly writes for national homeschool publications, and contributed to her late husband's homeschooling books. She serves as the Director of Development for HSLDA, through which their Compassion Program helps families homeschooling through hard times.
---
Your 2021–2022 SmartMamaTM Planner is fresh and ready to fill, Homeschooling Mama! $29 through the end of May. FREE for members of SchoolhouseTeachers.com. Available now from The Old Schoolhouse®.
https://bit.ly/TOS21-22Planner
---
For a limited time, use code: OUTSIDE to pay only $179 (reg. $224.97) for an Ultimate Annual Membership to SchoolhouseTeachers.com
---
Discover new favorites for your family in the "Family Farms & Small Business Owners" Resource Guide featured in the
Spring 2021
issue of
The Old Schoolhouse
®
Magazine
. You'll see engaging ways to learn life skills and natural products for the good and healthy home life!
---
---

---
Looking for options in post-secondary education? You'll want to check out the collection of schools and companies to make the transition smooth and enjoyable. Whether your kids are soon to be done with high school level learning or eager to take on college or university while still finishing high school, our upcoming email will have some exceptional options for them.

Don't miss this special eBlast coming to your inbox next Monday.
---
Look What's Happening!
The Arizona Families for Home Education organization is hosting the Homeschooling Changes Lives – AFHE 37th Annual Homeschool Convention July 16–17. Visit www.afhe.org/convention for more information. Please contact convention@afhe.org if you have any questions.
---

Share this newsletter with a friend, and be sure to let those CONSIDERING homeschooling know about the enormous FREE info-pack which awaits them here: www.TryHomeschooling.com.
---
A division of The Old Schoolhouse® Magazine
---
---
Congratulations to Rochelle Burgess of Covina Hills, CA, who won our March giveaway!
Contest Corner
for the month of May
The Impending Storm
Tripp Books
The Impending Storm takes you to the land of Exinere. It is a land full of adventure and wild, magical creatures. There are elves, satyrs, dwarves, canes, ogres, and marmerites. There is tremendous wealth to be earned, but the harmony of the kingdom is in question. The Might Guild is the security and works hard to keep the peace in Exinere.
William starts an adventure of his lifetime. He needs to find out the person or persons that are behind the attacks on the city and the people of Campestri. Will they be able to find out before it is too late?
As I was reading this tale, there is a certain amount of violence that you would see with any type of battles. The graphic detail though was not great, so definitely appropriate for a young adult audience.
There are over 300 pages in the story. The book is quite sturdy and well made. It traveled well with me inside my purse while I was pre-reading for the girls. Now Lydia has started the story. She says it is hard to put down and cannot wait to see what happens with William and Adam.
Who knew that a high school creative writing project would turn into a page-turning, edge-of-your seat story! I cannot wait to see what other stories are written by this duo.
---
This is part of a review of the novel The Impending Storm. Read the full review on our site.
Go to the contest page of our site where you can ENTER TO WIN the book The Impending Storm.
---
To help meet the growing needs of the homeschooling community, we are expanding our team at The Old Schoolhouse® Magazine. If you are looking for a stay-at-home job with flexible hours, consider applying to be a part of our hardworking sales team. No experience needed. Apply Here!
---
---
The SPRING issue of The Old Schoolhouse® Magazine
is now available for FREE online!
Click the graphic to read it cover to cover!
Read the SPRING 2021 issue free at www.TOSMagazine.com or download the free mobile apps at www.TOSApps.com.
Get the print issue here.
VIEW BACK ISSUES: Current subscribers go here to access all back issues.
---
If you liked today's Homeschool Minute, please email the editors and tell us what part you liked most. It's a huge blessing to receive feedback!
Please add publisher@theoldschoolhouse.com to your email contacts so that our emails to you don't land in spam.