Resources for the Special Needs Homeschool
May 12, 2021
Be sure to scroll to the bottom to enter the contest!
---
Hey, Mama!
Strongest When You're Weak
Hey Mama,
You're strongest when you're on your knees. Did you know that? Fighting, fiercely doing battle for the family God has given you shows every weakness—but in our weakness, God is strong.
And you're "on your knees" every moment of every day when you're teaching a struggling learner or a special needs child. These precious gifts are placed in our arms by God to teach us how to love like He loves, have simple faith, and walk strongest when we are weak. Yes, these littles are better kept at home where you can nurture and protect them from life's cruelty so they can someday show this world true love. Build them up in the Lord now. Equip them while the opportunity is here. Later, they will go out into the world and be confident warriors for Christ.
Unsure you can handle this responsibility? Let The Old Schoolhouse® Magazine be your biggest support, cheering, "You can homeschool special needs!"
Special Toys for Special Needs by Jill Genn
Special Needs Children—Keep Them Home by Gentle Langley
Special Needs: An Interview with Judi Munday by Bonnie Rose Hudson
And remember, Mama. . .

You love your children. They are far from perfect, but you realize that they are growing in grace and love every day. They look to you continuously as an example, and while that's not always a "good thing," it's real. It's authentic.
And that is a very good thing. No pretenses, no airs.

You are dedicated to your family. There are days you would like to run hollerin' for the hills and disappear behind a mountain. A tall mountain. Even if only for a minute. But nothing is keeping you apart from the family God has given you; you are one faithful Mama. Your heart always turns back to the ones in your care.

Life may throw its stresses your way, and sometimes you melt down and turn to jelly (hello, you are human), but other times you laugh in the face of trials and slice right through them with confidence. You are strong because Jesus is the Lord of your life; you are made strong in your weakness because you lean on Him.
And He has said to me, "My grace is sufficient for you, for power is perfected in weakness." Most gladly, therefore, I will rather boast about my weaknesses, so that the power of Christ may dwell in me. Therefore I delight in weaknesses, in insults, in distresses, in persecutions, in difficulties, in behalf of Christ; for when I am weak, then I am strong. – 2 Corinthians 12:9-11
It's a lesson you learned long ago; you know Who your High Tower is. And your children are watching that, too, so resist the temptation to drop the standard. That would be tragic; you're never called to drop the bar. Keep it HIGH. Be consistent even if it means your children despise you for it, for a time. They are worth holding to your biblical standard. Keep them tight to you.
Sweet Mama, you are sowing precious seeds, and you are leaning on the Lord of your life to water and harvest what He has called you to sow. He IS the standard and He will bless you for holding Him in the highest regard before your children.
Messy, beautiful Mama = Messy, beautiful LIFE.
Chaotic, insane, wacky, loud, torn-up, built-up, hurricane FAMILY. Your family. And you'll defend that fiercely until the end of days. It's yours, because He has given these special gifts to you, and never will you take that gift for granted.

His hand is still on your head today.
– gena
---
Enjoy more learning time! Cynthia will help you get started and provide personal support for your successful homeschooling. Learn more.
https://www.bransonacademy.net
---
Diane Heeney
What Special Needs Families Need Most
What is the predominant need of special needs kids and their families? It's the same as every other homeschooling family. It's not a gadget, an IEP, or therapy. It's gospel perspective.
In John 9, we meet the young man who was born blind. I don't believe his disability was intended to be the focus of the account. The purpose of the situation was to impact everyone involved with the Good News.
God had created him with a plan and a purpose. (v.3)
He chose this young man to be a bold witness. (vv. 11, 15, 17, 25, 27, 30-33)
When ostracized, Jesus found him. (v. 35)
He was grateful and eager to believe. (v. 36, 38)
In the life of a special needs child, these things are also true:
I started a podcast a few months back. At the end of each episode, I state these truths:
God always keeps His promises and is purposeful.
He never wastes time.
He's never surprised.
He always has the best, right answer.
God is sovereign, and He's given us His word so that we can know Him and understand His character. We must be bold and steadfast, unlike the parents in John 9. The best thing we can do for our kids is to have a solid stance, fully persuaded that God is always good and worthy of our trust.
Resources:
---
FREE nature study gift from Julie Naturally! Learn 30 herbs, trees, and flowers together with this set of 30 plant ID cards. Grab now!
https://julienaturally.com/plant-identification-cards
---
Kerry Tittle
Grief as a Special Need
Sometimes when our children are struggling with grief it feels like there isn't a place or a diagnosis for them when academics become difficult. Should grief be considered a learning disability?
We shouldn't have to find an excuse because our children are struggling. We certainly shouldn't let the world define it for us. Here are some tips I have found helpful while my children have walked a very fragile road.
Kerry Tittle is a mother of nine children and a 20-year homeschool veteran. She was the owner of ReformationKidz with her husband Rob until a tornado destroyed their home and business in 2014, taking the lives of Rob and two of their daughters, Tori and Rebekah. Kerry is the founder of Refined Family, which is created to encourage others to find hope in the gospel in the midst of trials.
---
Trim Healthy Mama
Serene Allison & Pearl Barrett, https://trimhealthymama.com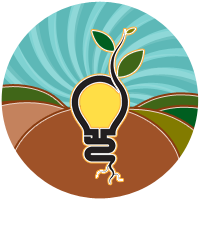 Pillar of Knowledge
Trim Healthy Mama – Smart Glycemic Living
You have no doubt heard from your dentist, doctor, and parents that sugar is bad for you, but do you know why it is harmful? Certain foods that you eat can raise your body's blood sugar faster and higher than others. Sugar causes it to go up like a rocket!
Your body's blood sugar is not the same as granulated sugar you buy at the store. The sugar in your blood is called glucose. Eating smart glycemic foods simply means the foods you eat will have a gentle impact on your blood sugar levels, keeping them in a safe range.
On the other hand, the refined sugar that many of us bake with and stir into our coffee and tea is what we call a blood sugar spiker. It, along with other foods like white flour, can cause your blood sugar to spike too high and too fast—way out of safe range. Then later, it falls to a low point and you feel tired and crabby. Have you ever had that happen when you drink soda or eat lots of sweets? You may feel energized for a short while, but later you feel drained.
It is vital to your health to stop the cycle of having your glucose levels jump too high and dip too low in your bloodstream. Such highs and lows overwork your body and can cause a lot of damage that you can't see.
The Trim Healthy story started when sisters Serene Allison & Pearl Barrett wrote and self-published Trim Healthy Mama. The book's message caught on as millions shared their health transformations, reclaiming their health and slimming down, living the family-friendly Trim Healhy Mama lifestyle. Serene and Pearl have 19 kids between them and have homeschooled all of them. Their new Trim Healthy You homeschool curriculum is now available at TrimHealthyYou.net.
Trim Healthy Mama is produced by Trim Healthy Mama LLC. This company is not owned by The Old Schoolhouse, LLC (TOS), and TOS is not responsible for the content produced by Trim Healthy Mama. TOS may not approve of or endorse all content, resources, and other companies promoted by Trim Healthy Mama in its columns. The views and opinions expressed in this column or newsletter are those of the authors and do not necessarily reflect the official policy or position of TOS on any subject matter. The nutritional, health, and exercise advice and recommendations promoted by Trim Healthy Mama are not a substitute for medical advice. You should consult qualified health professionals for health, nutritional, and exercise guidance tailored to your individual needs.
---
Read 2021 Digital Magazine:
www.TOSmagazine.com
---
Get Out & Homeschool Sale:
For a limited time, use code: OUTSIDE to pay only $179 (reg. $224.97) for an Ultimate Annual Membership to SchoolhouseTeachers.com
---
---
Look What's Happening!
The Arizona Families for Home Education organization is hosting the Homeschooling Changes Lives – AFHE 37th Annual Homeschool Convention July 16–17. Visit www.afhe.org/convention for more information. Please contact convention@afhe.org if you have any questions.
---

Share this newsletter with a friend, and be sure to let those CONSIDERING homeschooling know about the enormous FREE info-pack which awaits them here: www.TryHomeschooling.com.
---
A division of The Old Schoolhouse® Magazine
---
---
Congratulations to Rochelle Burgess of Covina Hills, CA, who won our March giveaway!
Contest Corner
for the month of May
The Impending Storm
Tripp Books
The Impending Storm takes you to the land of Exinere. It is a land full of adventure and wild, magical creatures. There are elves, satyrs, dwarves, canes, ogres, and marmerites. There is tremendous wealth to be earned, but the harmony of the kingdom is in question. The Might Guild is the security and works hard to keep the peace in Exinere.
William starts an adventure of his lifetime. He needs to find out the person or persons that are behind the attacks on the city and the people of Campestri. Will they be able to find out before it is too late?
As I was reading this tale, there is a certain amount of violence that you would see with any type of battles. The graphic detail though was not great, so definitely appropriate for a young adult audience.
There are over 300 pages in the story. The book is quite sturdy and well made. It traveled well with me inside my purse while I was pre-reading for the girls. Now Lydia has started the story. She says it is hard to put down and cannot wait to see what happens with William and Adam.
Who knew that a high school creative writing project would turn into a page-turning, edge-of-your seat story! I cannot wait to see what other stories are written by this duo.
---
This is part of a review of the novel The Impending Storm. Read the full review on our site.
Go to the contest page of our site where you can ENTER TO WIN the book The Impending Storm.
---
---
The SPRING issue of The Old Schoolhouse® Magazine
is now available for FREE online!
Click the graphic to read it cover to cover!
Read the SPRING 2021 issue free at www.TOSMagazine.com or download the free mobile apps at www.TOSApps.com.
Get the print issue here.
VIEW BACK ISSUES: Current subscribers go here to access all back issues.
---
If you liked today's Homeschool Minute, please email the editors and tell us what part you liked most. It's a huge blessing to receive feedback!
Please add publisher@theoldschoolhouse.com to your email contacts so that our emails to you don't land in spam.