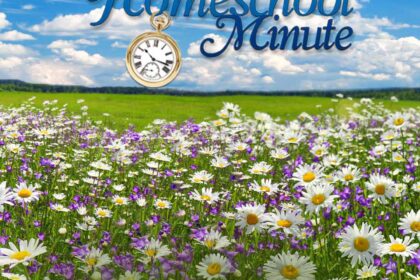 Teen Rebels and Prodigals
March 8, 2023
Be sure to scroll to the bottom to enter the contest and see the freebies of the month!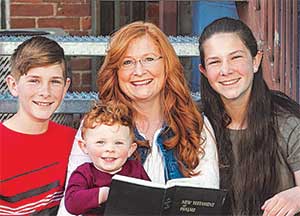 Mercy Every Minute
Deborah Wuehler, TOS Senior Editor
8 Powerful Helps
In the early years of raising our rebellious child, we all wanted to just run and hide. It was a very difficult and turbulent ten years from the age of 8 to 18. God only knows the heartbreak and turmoil and utter exhaustion a true rebel can bring to the home. I see you. God really sees you. Until they bow the knee before their Maker, you may be holding on for a long hard ride.
In order to not just survive, but give purpose to these turbulent years (and children), here are eight things you can do starting today:
Remain consistent (consistent rules, rewards, discipline, schedules, meals, etc.).
Create unity and communication with your spouse and other siblings.
Remain peaceful (respond well instead of just reacting – this takes much self-control and prayer).
Don't push them away (bring them in closer, more fellowship, more one on one time).
Don't devalue what God has created them to be. They were made to be fighters of the good fight of faith. Teach them cultural issues from a Biblical worldview to fight for or against. Teach them that their fight is with the enemy of their souls, and not their parents or siblings.
Intense, daily, warfare prayer. And our High Priest, Jesus Christ, ever lives to intercede in prayer for them also. Join Him there daily.
Refresh your own soul in the Word of God. It is a must. Truth has to be within, so it can counter the lies.
Consider possible intervention or counseling.
Here's some more wisdom and encouragement from The Old Schoolhouse® Magazine—from those who have parented a prodigal, or themselves been one, including my daughter.
When Prodigal Mamas Grow Weary: Four Things You Should Know, by Lori Hatcher
God's Unlikely Candidate: When a Rebel Becomes a Homeschool Parent, by Elizabeth R. Odatch
How Homeschooling Has Benefited My Life, by Hannah Wuehler
Homeschooling is not a guarantee of salvation, but it is the best investment in their eternal future. Satan hates that whole idea and will speak lies to them constantly, so you must speak Truth. Good news: Stats show that close to 90% of homeschooled children retain the faith of their fathers, whereas nearly 90% of public-schooled teens walk away from their faith. The risk is exponentially less when they are discipled at home and presented with the gospel in all its forms of grace and mercy.
You may not see the fruit for years to come but go forward being obedient to your calling in the LORD. God never gave up on our child even when I wanted to. Not one day. He never gave up on me either. I know our God is able, and we may one day rejoice together in what He will do in our own hearts and in the hearts of our rebels as we keep them Home. Where They Belong.
"Whom have I in heaven but thee? And there is none upon earth that I desire beside thee. My flesh and my heart fail: but God is the strength of my heart, and my portion forever." Psalm 73:25, 26
I would be honored to bring you and your rebel before the Throne of God. Email dwuehler@theoldschoolhouse.com.
Praying for all our rebels today,
~Deborah
P.S. See below for some more in-depth articles I wrote on this topic.
Homeschooling the Rebel
Homeschooling the Rebel 2
Homeschooling the Teen Rebel
---
Christian Summer Camp for Boys and Girls. Campers grow in Spiritual Formation, Relationships & Community, Skill Building & Individual Development, and Creation Appreciation. Find out more at www.cedarbrookcamps.com.
---
Diane Heeney
The Power of Prayer
Monica, the mother of Augustine, poured massive amounts of time into praying for and training up her rebellious son, and never saw fruit of it in her lifetime. Augustine wandered from northern Africa to the Italian peninsula as a terrible prodigal, in search of something that turned out to be Someone whom Ambrose helped him find. All along, he could not shake the influence of Monica's words, but especially her prayers for him. As a newborn in Christ [he was converted at age 31], his life burst into flame for His Savior.
Mama, if you are struggling and growing weary in well doing, take heart. It is immensely gratifying to see the fruits of our labor as Christian parents, but it could be that the petals of those buds will not even begin to visibly unfurl until after our days are spent.
Be faithful in that for which you are accountable—do what is necessary to lay that firm foundation, with the Lord Jesus as the chief Cornerstone. Be on the watch for God to work. Love the Lord. Lean on Him. Stay hopeful. Speak the truth in love. Pray.
About the author