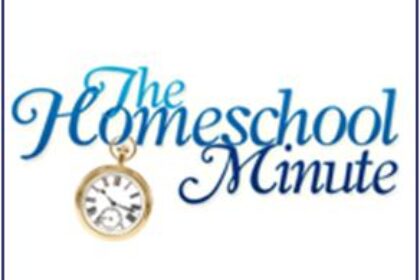 The Homeschool Dad
June 15, 2022
Be sure to scroll to the bottom to enter the contest and see the freebies of the month!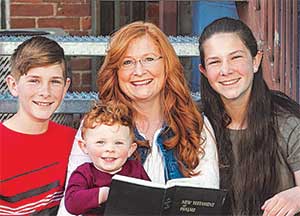 Mercy Every Minute
Deborah Wuehler, TOS Senior Editor
Who Is In Control?
Homeschooling is something moms tend to oversee. We are with the children more and know more about their academic needs, emotional needs, and spiritual needs. The problem is that we can be prone to taking complete control leaving no room for Dad's opinions or help. Dads can be more important than we might think.
We often think that we don't need a leader. That thinking goes back to Eve. As children of God, we should be abiding by a new law, the law of loving submission that supports her leader and takes seriously her Biblical role as helper.
Most think of submission as an ugly word because our society has perverted its meaning. But in the marvelous plan of God, we can actually see the imprint of His very image on this submissive relationship.
Look at how the Holy Spirit always points to Jesus Christ. Then see how Jesus always pointed to His Father and submitted to His will. Then see the great love relationship the Father had with His Son and in perfect communion with the Spirit. He desires the same unity, submission, communion, and fellowship for us in all our relationships.
"That they all may be one; as thou, Father, art in me, and I in thee, that they also may be one in us: that the world may believe that thou hast sent me" (John 17: 2).
In the same way, children respectfully submit to their parents, and the parents lead the way in loving God and loving others, and the whole family experiences unity, fellowship, and communion. When these things are in proper working order, we can see the imprint of God's very nature on the family unit.
Anytime we think we can be the lone ranger, whether in our homeschooling, or our marriages, or any other area we want to control, we find that the direction and wisdom we crave is missing. Or maybe we tend to belittle any help we receive . . . until it becomes nonexistent. I have had to fall on my face before God and ask Him to forgive my controlling, critical spirit many times over the years, and prayerfully placed myself back under God's loving control.
Dads are hugely important as they can give wisdom, clarity, and direction. Let's ask God to show us how we can support that homeschool dad as they support us in keeping our children Home. Where They Belong.
~Deborah
P.S. Check out these articles from The Old Schoolhouse® Magazine about how dads can be a part of homeschooling. Be sure to read the first sentence of the second paragraph in Mary Hood's article to find out the most important thing a homeschool dad can do!
The Dad's Role in a Relaxed Homeschool Setting by Mary Hood, PhD
Dads, Homeschooling, and Higher Education Dad as Teacher, Mentor, and Professor by Dr. Christopher A. Perrin, MDiv, PhD+
Dad Helps with the Home Stretch by Martin Detweiler
---
IEW's Summer Conference is FREE to attend and will provide encouragement and inspiration for your teaching journey! IEW.com/summer-conference
---
Todd Wilson
Foghorn Dad
(Note: this is for dads. So print it, and hand it to him. Better yet, stick it in the bathroom.)
Here's the deal, Dad. Your wife needs you when she is feeling overwhelmed and hearing lies of failure in her head. "I can't teach these kids. I'm a terrible teacher. They'll never get it. They don't even care. They'd be better off if they were in real school . . ." Yada, yada, yada.
Instead of entertaining her thoughts of putting the kids in school, she needs you to sound the foghorn of truth – Woooo Gaaaaa (that's supposed to sound like a foghorn)!
She can't see straight because she's in the fog. It happens to all homeschooling moms. They start out sunny and optimistic, and then the fog rolls in and chokes out every shred of the light of truth. They freak out and start talking about ruining their kids, quitting, and turning back on all they believe.
WOOOOOO GAAAAAAA!!!! Your deep bellow shatters the fog and alerts your homeschooling wife that she's not a mess, but actually right on track. She looks at you, her knight in shining armor, and your voice of truth pierces the fog of lies.
Remind her that she's doing a great job, that she'll work through the kinks, that you'll give her the time she needs to do so, and that she is an amazing mom and wife. She probably won't believe you at first, so you give her another blast … WOOOOOO GAAAAA!! Keep blasting until she starts laughing at you or until she remembers the truth.
You think I'm kidding? I'm not. A good, involved husband will get her through (at least until the next fog bank comes).
You 'da FOGHORN!!
Be Real,
Todd
About the author
Todd Wilson is a husband, dad, grandpa, writer, homeschool conference speaker, and former pastor. Todd's humor and down to earth realness have made him a favorite speaker all across the country and a guest on Focus on the Family. As founder of The Familyman and The Smiling Homeschooler, his passion and mission are to remind moms and dads of what's most important through weekly emails, podcasts, seminars, and books that encourage parents. Todd, and his wife Debbie, homeschool four of their eight children (the other four are homeschool graduates) in northern Indiana and travel America in the Familyman Mobile. You can read more at www.familymanweb.com.
---
Etron Circuit Labs is the best STEM-Based 'Intro to Electronics Curriculum. Help your student – "Unleash the Innovator Within" by learning Electronics. etroncircuit.com
---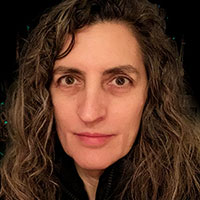 Stacy Farrell
The High Calling of the Homeschool Dad
Every father leaves his mark on his child, and that mark can impact generations. It's not a matter of if—but how—he will influence his children.
When approached from a biblical worldview, a father is called to be:
Protector
Provider
Disciplinarian
Add homeschooling responsibilities into the mix, and this noble role might begin to feel overwhelming.
If you are a father reading this, rest assured: the Lord equips those He calls.
The Skillful Father Is Intentional
Many men are tireless workers, but the homeschool dad must also be particularly intentional in the way he invests in his family.
As parents, we know—sometimes painfully so—that we can have the right intentions and the wrong actions.
It's not enough for us to intend to do a thing. We must then commit to take the actions that will bring our best intentions to fruition.
Godly children don't become godly without training from a God-fearing parent, and some lessons are best learned at the feet of a father.
Strategic Practices of Godly Fathers
What kind of actions accomplish godly results?
I've interviewed many God-fearing men on the subject. Here's what they had to say:
Be present and available. Don't replace time with material possessions.
Listen intently. Strive to understand your children's point of view.
Have fun with your children. Involve them in fun projects and activities.
A Lasting Legacy
Every godly father desires a legacy that lives on after he's gone.
However, for your legacy to persist in the future, you must persevere today.
In being both parent and principal, homeschool dads encounter unique challenges. Those challenges can become extremely discouraging at times.
But, whatever you do, Dad, don't give up.
Your involvement and leadership in your children's lives and education is critically important.
We need you. ❤️
His love,
Stacy
P.S. Equip your students to write skillfully, think critically, and speak clearly as they explore the history of ideas—from a biblical worldview—with Philosophy Adventure.
About the author
Surprised by Jesus, Stacy went from an unmarried, childless, 30-something career woman to a Christ-following wife of more than twenty-eight years with two sons she homeschooled K-12. She battled fear and overwhelm, but survived and thrived. Author of more than ten books—including the award-winning Philosophy Adventure—she loves to equip and encourage homeschool families. Visit her at HomeschoolAdventure.com
Free Resource for Teaching Good Manners
Do you look at our "selfie" society and wonder how to cultivate in your child's heart love and respect for others? Prepare your ambassadors to reflect the love of Jesus with this free list of good manners—designed as a beautiful, printable—even colorable—poster!
---
Step-by-step instructions and illustrations in an updated version of the three-fold plan God gave to Joshua. To order: 206-473-9416. The Joshua Project
---
David West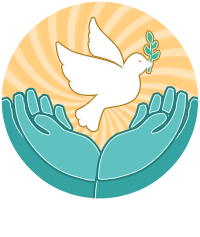 Pillar of Hope
David West – God Works Through Homeschool Dads
There are times when hoping seems hopeless. Do you know the feeling? When you've tried everything and you can't make any progress. When strength fails, your heart sinks, and anxiety gets the upper hand. Maybe work has you overworked. Maybe inflation and taxation control the budget more than income and investments. Maybe your children aren't maturing fast enough, learning well enough, or acting responsibly enough. Homeschool dads carry a lot of buckets; they spin many plates. To fend off discouragement you may need to pause and gain a new perspective.
Ecclesiastes 9:4 says a living dog is better than a dead lion. When you consider the difficult circumstances of your life, when you look at the obstacles in your path, remember the dog and lion analogy. Even when worn down and feeling overwhelmed, you're alive. While you have breath, God can still use you and work in and through you to raise the next generation to hope in Christ.
As a homeschool dad, you haven't chosen the easy path; you haven't selected the smooth road. Yet by God's grace, you can join with the Psalmist and say, "Why are you cast down, O my soul? . . . hope thou in God: for I shall yet praise him . . ."
About the author
David West is an ordinary father serving an extraordinary Savior. He is husband to Danette, father of six, deacon at The Cornerstone Bible Church, past chairman of the Sacramento Organization of Parent Educators (scopehome.org), sales manager by vocation, and a lover of books and writing.
---
Look What's Happening in Colorado:
June 16–18, 2022
Rocky Mountain Homeschool Conference
The Crowne Plaza Denver Airport Convention Center
Denver, Colorado
Attending the Rocky Mountain Homeschool Conference in Colorado this June? Look for two familiar faces from The Old Schoolhouse® Magazine: Gena Suarez and Deborah Wuehler. Say "Hello" and hear Deborah's Biblical worldview and family discipleship workshops:
Why The Teacher Should be YOU!
Womanhood and Discipleship: Our Influence and Ministry
https://rockymountainhomeschoolconference.com/
---
Look What's Happening in New Mexico:
June 24–25, 2022
2022 CAPE-NM Christian Homeschool Convention
Legacy Church of Albuquerque
Albuquerque, New Mexico
Hey, Mama! How would you like to meet Gena Suarez and Deborah Wuehler of The Old Schoolhouse® Magazine? Come to Albuquerque and meet them at the CAPE-NM Christian Homeschool Convention. Hear Deborah's encouraging workshops too.
https://www.cape-nm.org/events-convention/homeschool-convention/
---
Boost your homeschool transcript with Total College Success, a program available free of charge for SchoolhouseTeachers.com members. Become a member today for less than $16 a month by using code: NAHC22 at checkout. New members only. No refunds.
---
SchoolhouseTeachers.com Corner
Did you know?
Every class is INCLUDED for ultimate members!
No limits.
This Father's Day, you can encourage the dad in your home with a course from SchoolhouseTeachers.com. In the brief How to Be the Ultimate Homeschool Dad course, you'll find downloadable articles that will encourage him to be the best blessing he can be to his homeschooling family. Share this course with Dad today!
---
Read this article
in the summer issue of
The Old Schoolhouse® Magazine.
---
The Old Schoolhouse® Magazine is now available for FREE online!
Click the graphic to read it cover to cover!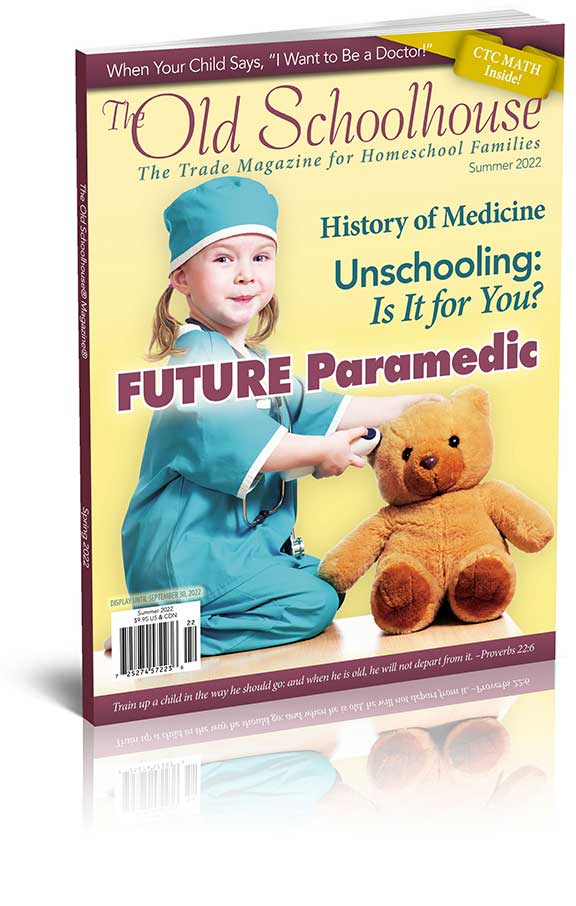 Download the free mobile apps at www.TOSApps.com.
Get the print issue here.
VIEW BACK ISSUES: Go here to access all back issues.
---

---
Congratulations to our April winner, Cynthia Rieben from Banks, Oregon!
Contest Corner
for the month of June
I Know It – Elementary Online Math Program
I Know It
https://www.iknowit.com/
What if you have a great curriculum, but your children still need a bit of extra math practice? Do they understand the concepts but struggle a bit with recall and speed? Then you likely need a supplemental curriculum rather than an entirely new one. I Know It is one such supplemental product.
I Know It is a program designed for elementary students (K–5). You can sign up with just one student, an entire school (or co-op), or as a family. The interactive website is very child-friendly; there are lots of bright colors and no ads. Each grade level has a variety of different types of questions, all age-appropriate. (For example, you won't find "shapes" in the 5th grade curriculum or "multiplication" in the kindergarten.) As a parent or teacher, you can easily monitor your student's progress in the program, adjusting things as needed. You can assign specific lessons to your students or let them work freeform. Regardless of which way works best for your family, you can be sure your student is getting their math practice in!
Each lesson of I Know It contains 15 questions on a given topic. There are a variety of different types of questions, all fitting into the category and lesson chosen. For example, if your kindergartner is working on a shapes lesson, they'll be given questions such as "choose the circle" (with a picture of a circle and a triangle) as well as "sort the shapes" (with a chart that says "circle" and "triangle" and four shapes down below that they drag up to the appropriate column).
---
Go to the contest page of our site where you can ENTER TO WIN a Family Membership for I Know It (1 year, up to 6 children/users).
---
Freebies
Friendly Sciences
Friendly Sciences has been making high school science accessible for all learners for over thirty years! Friendly Physical Science, a design engineering (STEM) approach to physical science, is followed by Friendly Biology, another lab-based course. Next comes Friendly Chemistry, the "no tears" flagship course of the series. A popular option for each course is the online video series. To see if the Friendly Sciences series will work for your family, we're offering you a FREE VIDEO license to view the first four videos in each course! Details here: bit.ly/3Br1gTs.
This free product and more are found in our 2022 Freebie Directory: TOS Freebie Directory – The Old Schoolhouse®
---
FREE E-Book!
TOS Lab Presents: Your Guide to Examining Curriculum
In this wonderful, free resource you will find the answers to these common questions: With thousands of choices available, how will I find the perfect resources that will fit my particular family? Is it even possible?
Yes, it certainly can be a reality and with the help of the TOS review team. TOS Lab Presents: Your Guide to Examining Curriculum will provide you with detailed insight that will help you make informed decisions when choosing what curriculum to buy. It's a definite consumer's guide to homeschool products.
Find more freebies at The Old Schoolhouse Homeschool Store: Freebies Archives – The Old Schoolhouse®
---
With the TOS Mobile App, search topics of interest spanning more than a decade, share articles, browse interactive content, and follow the links to hundreds of related resources. Each issue can also be downloaded and read offline.
---
Share this newsletter with a friend, and be sure to let those CONSIDERING homeschooling know about the enormous FREE info-pack which awaits them here: www.TryHomeschooling.com.
---
If you liked today's Homeschool Minute, please email the editors and tell us what part you liked most. It's a huge blessing to receive feedback!
Please add publisher@theoldschoolhouse.com to your email contacts so that our emails to you don't land in spam.