How Can We Celebrate the Homeschool Dad?
June 14, 2023
Be sure to scroll to the bottom to enter the contest and see the freebies of the month!
Heidi Mosher
Celebrating the Homeschool Dad (Who Doesn't Do the Homeschooling)
When someone asks my husband what grades our kids are in, a panicked and highly entertaining look flashes across his face. I rescue him with the correct answers, knowing he doesn't keep track of grades (or ages or school subjects). That's understandable because in our family, homeschooling is my realm, not his. That's probably for the best, because if he ran the homeschool, it would be all PE class, all the time. Though the kids may prefer that, it's good that one of us delights in grammar and literature and history. My husband and I both want me to be the teacher. We wouldn't have it any other way.
I love his answer when someone asks if he helps with teaching. He says, "My role in our homeschool is to make sure my wife has everything she needs." He lets me buy the books, buy more books when my curriculum plans change, and buy even more books just because we homeschooling moms like books. He also made sure the kids and I had adequate space for schooling. Plus, he's our built-in tech guy.
He's happy to run the kids to practices and lessons when I ask. He sometimes empties the dishwasher, puts gas in my car, and even brings home a pizza for supper when I'm weary. Though he does not help with the actual homeschooling, he very much helps our busy and full homeschool life happen.
As the kids near adulthood, Dad prepares them well. That's probably for the best, because if it were up to me, I'd likely keep them little forever and just keep reading them all those books. He's handled the driver's licenses, the parallel parking practice, the work permits, bank accounts, and all that has to happen to move our kids from childhood to adulthood.
Long before we had these kids to homeschool, I remember him easily accepting my dream of homeschooling. He's never objected.
Hats off to all of the homeschooling dads who don't actually do the homeschooling but help make it happen. We notice! Our families are stronger because of you.
About the author
Heidi Mosher writes and homeschools in Michigan. She notes that reading The Homeschool Minute weekly over the years impacted and shaped her homeschool tremendously. She is thrilled to be a mom, to homeschool, and to uplift homeschoolers through her work at The Old Schoolhouse®. Heidi has been married to Chad for 25 years. They are the proud parents of four, including two homeschool graduates.
---
Father's Day is all about honoring the hero you are!
But it's the other 364 days that set you apart because you have stepped up and made a difference.
Remember that God arms you with strength and makes your way perfect (Psalms 18:32)
When obstacles arise, God is bigger, "To Him who is able to do above and beyond all that we ask or think according to the power that works within us." (Ephesians 3:20)
Life is a gift, every bit of it. Enjoy the little moments, make precious memories that will last a lifetime.
It's the little moments, sharing chores, singing, reading, walking together, that resonate.
Young or old, you are your kids' hero. You can leave a legacy that will resonate for generations.
Whatever you do, you can bring glory to God. Whether you work from home, in an office, or on the road, whatever you do is a blessing to your family.
Consider working from home in a skilled healthcare profession.
We hire homeschool dads (and moms and teens)! Enjoy the flexibility of part-time or full-time work, saving time and commuting expenses.
Attend a complimentary 40-minute introductory webinar, where you'll gain valuable insights into working for our company, earning potential, necessary equipment, the reports we transcribe, and more.
Contact The Medical Transcription Service at info@medtranscription.com to secure your spot in the free webinar.
---
Biblically accurate, fun, interactive board games. Ideal for family game nights & as gifts. Would you rather your kids play Uno or Exodus? https://day40games.com/current-games.
---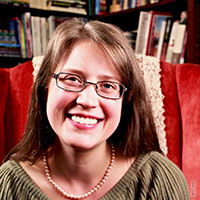 Danika Cooley
How Can We Celebrate the Homeschool Dad?
Honor Him with a Little Fun
Honoring dad is, in fact, Biblical, but just like we train our kids to do arithmetic and to take out the trash, we train them to honor their parents, too.
Ephesians 6:1–2 (ESV) says, "Children, obey your parents in the Lord, for this is right. 'Honor your father and mother' (this is the first commandment with a promise)."
Talk to your kids early and often about their father's admirable traits and your love for him. Build him up when he's not around. Believe me, in the years to come you will be so glad you spent time helping your kids honor their father. It can mean the difference between a family that gets together for special times and missing out on your grandkids growing up.
How can you help your kids celebrate their dad? I'm glad you asked!
Make planning special days and gifts for him a treat for the kids—show some enthusiasm and joy in the task. There are so many fun crafts you can make.
For my husband, we always had pictures of the kids printed, and often we did some kind of craft that involved handprints. He still has these displayed in our home.
One of my favorite memories involved the making of a plate from one of those little ceramic painting places in the mall. We painted each child's hand and had them press it onto the plate, then I painted their name and age next to their handprint. This wasn't a problem with our teens or toddler. It was, however, the first time I really thought through how difficult it is to coax a one-month-old baby into relaxing his little fist! Eventually, even the baby's tiny handprint made it onto the plate.
Dads love adventure, so be sure to plan a family adventure he'll love, like a hike, a cookout, or a trip to the lake. Let the kids help plan, so they'll feel involved.
Honoring Dad happens all year long. Celebrating him with a little extra effort one week a year is a worthwhile adventure all on its own.
About the author
Danika Cooley is an award-winning children's author who blogs about Bible books, crafts, activities, and snacks at Thinking Kids. Her books include Help Your Kids Learn and Love the Bible and the Who What Why Series, a line of Christian history for 8–11-year-olds. Grab your free three-week sample of her popular Bible Road Trip™ curriculum.
---
All the math you need for PreK-12, with your own private tutor guiding you step-by-step with riddle worksheets, detailed explanations, animations, videos, and games. www.MathGalaxy.com
---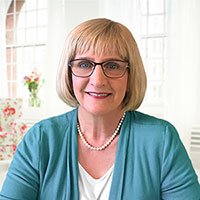 One-of-a-Kind
There is not one single box that all (or even most) homeschool dads fit into, much like homeschool families do not fit into any one mold! Some homeschool dads are the sole financial provider, while others teach the children while mom provides, and still others work in tandem with their wives and both work to provide. Some play the role of principal and make lesson plans and keep discipline, and others carry out the lesson plans from the curriculum or from mom.
Supporters and Leaders
But almost all successful homeschool dads are emotionally supportive and good role models. For successful homeschooling, it is most helpful when dads are emotionally supportive of their wives, especially if the wives are doing the majority of the schooling.
Over the years, I have seen dads stepping up when we travel for conventions. Like the dad who wanted to make sure his daughter was thoroughly trained in sound economic principles so she could understand what was happening in the world and be able to instruct her own children wisely some day. The dad who had no money to buy curriculum but was there with his wife, asking as many questions as possible to learn strategies to homeschool on a tight budget. The dad with one child in a carrier, two in a stroller, and one holding his hand, following quietly behind while his wife shopped.
I love seeing fathers supporting and leading their wives and families, especially in such an important area as homeschooling! When we were homeschooling our two boys, I know we would not have made it to graduation with our sanity intact if we hadn't acted as a team and supported each other.
Celebrate the Homeschool Dad in Your Life!
As Father's Day approaches, be thinking of some unique ways to celebrate the unique homeschool dad in your life. Since no two homeschool dads are the same, no two gifts will be the same. However, a card jam-packed full of all the things you appreciate and admire about him might be the perfect one-size-fits-all gift for the one-of-a-kind homeschool dad. If dad needs a little encouragement this year, consider my book, A Higher Calling: Homeschooling High School for Harried Husbands.
About the author