Preparing Your Student for Life After High School
July 14, 2021
Todd Wilson
Believe It or Not, There's Life After High School
Be sure to scroll to the bottom to enter the contest and see the freebies of the month!
---
Mercy Every Minute
Deborah Wuehler, TOS Senior Editor
God as our Guidance Counselor
NEW! Before I share my article with you, I am so excited to introduce you to our new authors, Roger and Jan Smith. They are veterans and pioneers in the homeschool world and experts in marriage and parenting. We are so blessed to have them join us at The Homeschool Minute. Each month, they will share their parenting insights in our Pillar of Knowledge column. I think you will agree they are an excellent addition!
God as Our Guidance Counselor
Preparing our children for the future starts in preschool and continues through adulthood. We teach them to love God, love others, work hard, and try new things. We teach life skills and add in creative and educational products. We teach science and history from a Biblical perspective, and make sure they progress forward in math. We teach money management and civic engagement. We teach them to help in ministry or in the community. By the end of their education, they need to be able to listen, to think and reason, to read well, write well, and research well. Not everything all at once, but one step at a time, one year at a time. We train them up to let them go.
Although I know my students and their desires—I know their weaknesses and strengths—I must lean heavily on my Guidance Counselor: God Himself! I know that as I ask Him for guidance, He is faithful to direct my children's steps.
Our daughter, Mercy, graduated in 2020 by doubling up on her classes and finishing a year early. She wanted to take time off to seek the Lord about her future. Recently, she was praying about attending a nearby college; so I needed to figure out how to finalize her transcript. I didn't know how to record her two years of studies into one year. So, I attended Creating Transcripts for Your Unique Child* by Lee Binz and was greatly helped. We took that transcript and a few music awards and achievements to the college's music department, and she was offered a scholarship on the spot. When praying about it, she believed that God would provide all the finances and that she would be able to take it slow. He heard her prayers and mine as we both sought our Guidance Counselor together.
I marvel at how God faithfully gives wisdom and direction as we obediently keep His children Home. Where They Belong.
~Deborah
*Lee Binz is giving the same class again August 10th and 12th. Register here.
Also, July 20th and 22nd, Lee offers a "Course Description Pool Party." Register here.
Need more high school help? Go to www.tosmagazine.com and type in the search engine "high school," or "higher ed," or "college prep" and you will find a myriad of past articles and resources. Or get the free app at www.TOSApps.com and check out the Issue Library on your device to find more content!
---
What does it take to be competitive in an ever increasingly competitive world?
The non-homeschool world questions if we are doing our children a disservice by not engaging them in a traditional school environment. As parents, we know that is not true, recognizing the unique opportunity to engage on a level and intimacy that cannot be achieved within a traditional classroom.
Through strategic curriculum selection, we engage with our kids creating competent, competitive students who have been taught skills relevant to their specific skills and talents. In turn, our students are allowed to explore all that is possible, giving them an imagination and confidence to ask, "What if?"
What if . . . stand as two words, I think, that hold so much power within the learning process. Intentionally engaging our students and challenging them to explore their potential above and beyond the pages of a text is what truly sets homeschooling apart from a traditional educational experience. Using STEM-based curricula that introduce actual knowledge that can be applied outside a classroom allows for a transition from theory to practical application.
With confidence, we know that our children have been taught in a manner that draws out their God-given skills and talents setting them apart from those who emerge from a traditional classroom. Our students, since better prepared, are proudly set apart from others in the marketplace.
Learn electronics using The Basics v2.0 Intro to Electronics. Fully immersive and hands on, each lesson introduces important electronic principles, principles that are demonstrated using the circuits built by your student. The Basics v2.0 includes all the electronic components necessary to complete each lesson, and when used in conjunction with Etron Academy, students not only build each lesson but watch additional content that further challenges and equips your student to "Unleash the Innovator Within."
---
Enjoy more learning time! Cynthia will help you get started and provide personal support for your successful homeschooling. Learn more.
---
Todd Wilson
Believe It or Not, There's Life After High School
Many parents start to freak out as their children prepare for the post-high school adventure. They're stuck somewhere between knowing what might be good for their children and what others say is good for their children.
These days, the pressures begin much earlier. In some cases, even seventh graders are expected to know their plans after graduation or are sometimes asked, "What do you see yourself doing when you get out of high school . . . or for the rest of your life?" or "What's next?"
For a very few kids, that's an easy answer. Some have known what they wanted to do since birth, and their plan fits the typical college mold. But for others, the answer doesn't come easy and sounds a little goofy. In most cases, the pimple-faced adolescent hasn't even asked himself that question because he's just trying to navigate what's happening later that day (McD's or Burger King).
Oftentimes, parents panic and put incredible pressure on their kids that they love so much. They don't mean to, and their motive is that they just want their children to be happy. But, somewhere down deep, I think most parents don't want to look dumb for raising a kid who doesn't take the normal and well-marketed path that the majority is taking.
The problem is this: one path does not fit all . . . and it never has.
The truth is: God has a plan for each of your children. He even has a plan for you. One plan does not fit all, but everyone has a plan, and God knows it. Your job is to help discover that plan and give your child the freedom and resources to realize it. And guess what? God has enabled you to do just that. You don't need special skills because you're a parent. All you need to do is help them along the path they have chosen . . . and smile lots. Because the world may chuckle at the path that God has placed them on, but as long as mom and dad are smiling, everything is good.
Be real,
Todd
---
Save over $19,000 by taking Distance Learning Bible courses with Ambassador International University before transferring to another Christian college. Visit https://www.aiuzambia.com/usa-dl for more details!
---
Homeschool graduates thrive at EBIC! Degrees available on campus or online. Click this link to watch Leah share her experience. Call now 585-582-8260!
---
Roger Smith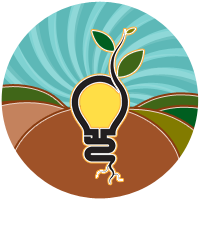 Pillar of Knowledge
Roger Smith – When Does a Child Become an Adult?
Four-star general of the US Army, Lewis Hershey, once said, "A boy becomes an adult three years before his parents think he does, and two years after he thinks he does." Herein lies the tension that develops between parents and their emerging adult as they navigate unfamiliar waters that are both exciting and terrifying.
It is precisely during these oft tense years that parents must see their role differently, understanding the importance of their influence. Parents must be careful to avoid becoming opponents of their children, working to stay on the same team, dreaming together about possibilities in life. As teens dream about their future, adults tend to use too much realism and shoot down their grandiose desires. It is precisely in the dreams that we can encourage them because the unrealistic dreams have a way of taking care of themselves.
Your teen is rapidly becoming an adult, and you must think of him or her as one. Your words, your thoughts, and your dreams for your teenager make an impact and help move him or her toward adulthood. Your child is much more likely to stretch to live up to your high opinion of him than stoop to a low opinion.
Dr. Roger Smith is a family doctor in rural Louisiana, where he and his wife, Jan, raised four adventurous children who are all grown, making their own mark in the world. He speaks and writes on parenting issues and produces brief videos that can be found on Facebook @ParentingMattersNow.
---
Don't Miss Out! Introducing Up-Words Reading® – a comprehensive literacy program specially designed for parents to use at home.
https://upwordsreading.com
---
---
---
A division of The Old Schoolhouse® Magazine
---
---
The Old Schoolhouse® Magazine is now available for FREE online! Click the graphic to read it cover to cover!
Download the free mobile apps at www.TOSApps.com.
Get the print issue here.
VIEW BACK ISSUES: Go here to access all back issues.
---
---
---
---
Congratulations to Sunny Simons from Mesa, Colorado, who won our May giveaway!
Contest Corner
for the month of July
The PHONICS Road Level One Curriculum Set
Schola Publications Inc
This is a fantastic phonics program. The author, Barbara Beers, knows what she is doing. It is very step-by-step, and she explains exactly how to teach not only phonics but also spelling.
This program has many features to it, and it's very parent- and child-friendly. In the beginning, it may look a bit overwhelming because there are so many resources included; however, I've found it is best to read over the parent materials, watch the beginning videos, then dive right in. I am incredibly pleased with how easy it is for me to use with my two middle children.
The books included for the early reader include a very neat feature. They do not have pictures. Instead, they have places for the child to draw their own pictures to match the story! I think this makes the books a little more special to the child. It also helps them learn to pay close attention to details they might otherwise not catch.
This is an excellent program for teaching phonics, and it has the added benefit that all the materials can be reused for multiple children. This makes it very cost-effective for families!
---
This is part of a review for the The PHONICS Road Level One Curriculum Set. Read the full review on our site with much more information about using this in your homeschool.
Go to the contest page of our site where you can ENTER TO WIN the The PHONICS Road Level One Curriculum Set.
---
Freebies
Homeschool Court
Try out a mock trial case for free! Homeschool Court's resources explain our judicial branch in detail and are perfect for a mock trial, government, or civics class (grades 4+). Go here, and use coupon code TOSWint20 to receive 100% OFF the Teacher Case Summary: Dog Bite at the Dog Show (digital)! (Value: $9.99.) Includes all the student materials in grayscale, along with ideas to help students prepare, jury instructions, and the outcome of the actual case on which the mock trial is based.
You can find this and other freebies in our Annual Freebie Directory at
https://www.theoldschoolhouse.com/tos-freebie-directory/
---
FREE e-book!
Take Cover! We Have an Enemy
As Christians and homeschoolers, what kinds of wars are we fighting and why do we fight them? Be encouraged about what we face as Christians and homeschoolers. Deb Wuehler addresses the wars that are of particular concern to us:
War Among Ourselves
The Good Fight of Faith
The War for Our Children
Discover what is really at the center of contention and find encouragement in truth.
www.theoldschoolhouse.com/product/take-cover-we-have-an-enemy
---
FREE Magazine App! Read each issue on your computer or your smart device!
Get yours free at www.TOSApps.com.
---
Share this newsletter with a friend, and be sure to let those CONSIDERING homeschooling know about the enormous FREE info-pack which awaits them here: www.TryHomeschooling.com.
---
If you liked today's Homeschool Minute, please email the editors and tell us what part you liked most. It's a huge blessing to receive feedback!
Please add publisher@theoldschoolhouse.com to your email contacts so that our emails to you don't land in spam.