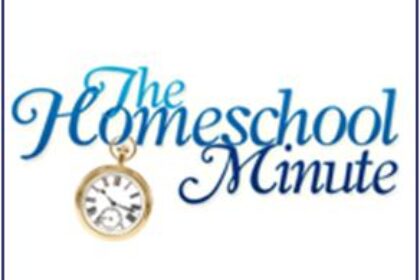 Start with a Firm Foundation in the Bible for Your Homeschool
January 12, 2022
---
Mercy Every Minute
Deborah Wuehler, TOS Senior Editor
Teach This Teacher
"The fear of the LORD is the beginning of knowledge; fools despise wisdom and discipline. My son, heed the discipline of your father, and do not forsake the instruction of your mother; for they shall be a graceful wreath upon your head, and a necklace about your neck" (Proverbs 1:7-9).
Am I the fool that despises wisdom? I'd like to say I am not, but does my agenda and the places I choose to spend my time say I am? Do I get through a whole day without spending time in the wisdom of the pages of Scripture? If so, I may be despising what I want so desperately for my children to grasp. If I, myself, am despising what it takes to find wisdom, this verse says that I do not fear the LORD. Painful truth, but we have a merciful God.
We have had all our children memorize this verse when they are very young. The first thing they hear when they are still toddlers is, "Listen and obey!" And though we strive for outward obedience, we sometimes neglect the little inner man of our children.
If they seem to despise wisdom and discipline, it must mean they do not know enough of the fear of the Lord. Their souls are hungry for Him!
To feed their souls the fear (awe, respect) of the Lord is to begin to teach them a love for wisdom and discipline.
As their teacher, does the daily instruction I offer my children reveal my priority in life is God's Word? Or do I rely too much on man's wisdom? Since they are receiving most of their knowledge from me, it is especially important that I know this fear of the Lord, and this Lord that I fear.
The cry of my heart is that He will teach this teacher, and that I will really learn what true knowledge is. For it is only when I am able to heed the discipline of my Father and cling to His instruction for me that I can reveal to my children, in all that I teach, that everything we need for life begins and ends with Him.
My desire is not merely to have children characterized by outward obedience or even good works. My goal is higher. My goal is beautiful children in the inner man of their hearts; children who know the fear of the Lord.
Looking ahead, let us resolve to give Christ the preeminence in our curriculum planning, class scheduling, and daily sustenance of Wisdom. Let us resist letting academics or worldly knowledge come first. Let us resolve to love the Lord with all our heart, mind, and strength—every day.
Here are some articles from The Old Schoolhouse® Magazine to help with that.
Bible Study in the Busyness by Kendra Fletcher
The Bible in Stories: An Easy Way to Teach Your Family by Kathleen Conway
7 Tips for Teaching Preschoolers the Bible by Alyssa Liljequist
"Lord, please teach us, the teachers of Your children. We want to know You. We want our children to know You. Reveal Yourself to us that Your beauty would become what we wear, and Your wisdom become our food. May we come to You daily as our Master Teacher and learn from You."
~Deborah
---
As Christian parents, we are responsible for imparting a biblical worldview to our children (Eph. 6:4). Bible instruction must begin in the home (Deut. 6:7)! Homeschooling provides a unique opportunity for generational discipleship (Psa. 78:4).
Our homeschools should not neglect any significant subject; however, we must prioritize the Bible (Psa. 1:2). God's Word provides the way unto salvation (2 Tim. 3:15) and lights the path for godly living (Psa. 119:105). These topics are the most urgent for our children's well-being and should receive much attention (Psa. 119:9).
Thankfully, resources and methods of teaching Scripture abound. Of the many techniques, Scripture memory is one of the most effective. Scripture memory is an ancient discipline that causes your children to meditate on the truths of God's Word. Deep meditation through memorization brings meaningful, personal contact with the Word that lasts a lifetime (Psa.119:15-16).
The prospect of memorizing with your children might seem daunting at first, but don't be overwhelmed. Scripture memorization will look different for each homeschool. Vary your technique and expectation based on your child's age, temperament, and spiritual standing.
A great way to get them passionate about memorizing is your personal example. Your children want to be like you! Leverage your influence for godliness. Adopt Bible memory as your life habit. They will watch you and be more likely to embrace the spiritual discipline (Phil. 4:9)!
Would you like to start memorizing in your homeschool but aren't sure where to begin? Let us help you! Scripture Memory Fellowship offers a Bible survey memory course called SwordGrip. Comprised of three volumes, SwordGrip features the foundational memory passage of each book of the Bible. Follow the link Swordgrip and enter coupon swordgrip20 at checkout for 20% off your order of three or more flipbooks. https://scripturememory.com
---
Help your 9-12 year-old read and comprehend the Bible! This book summarizes important stories to gain understanding and love for God's Word in your child. www.bakerbookhouse.com
---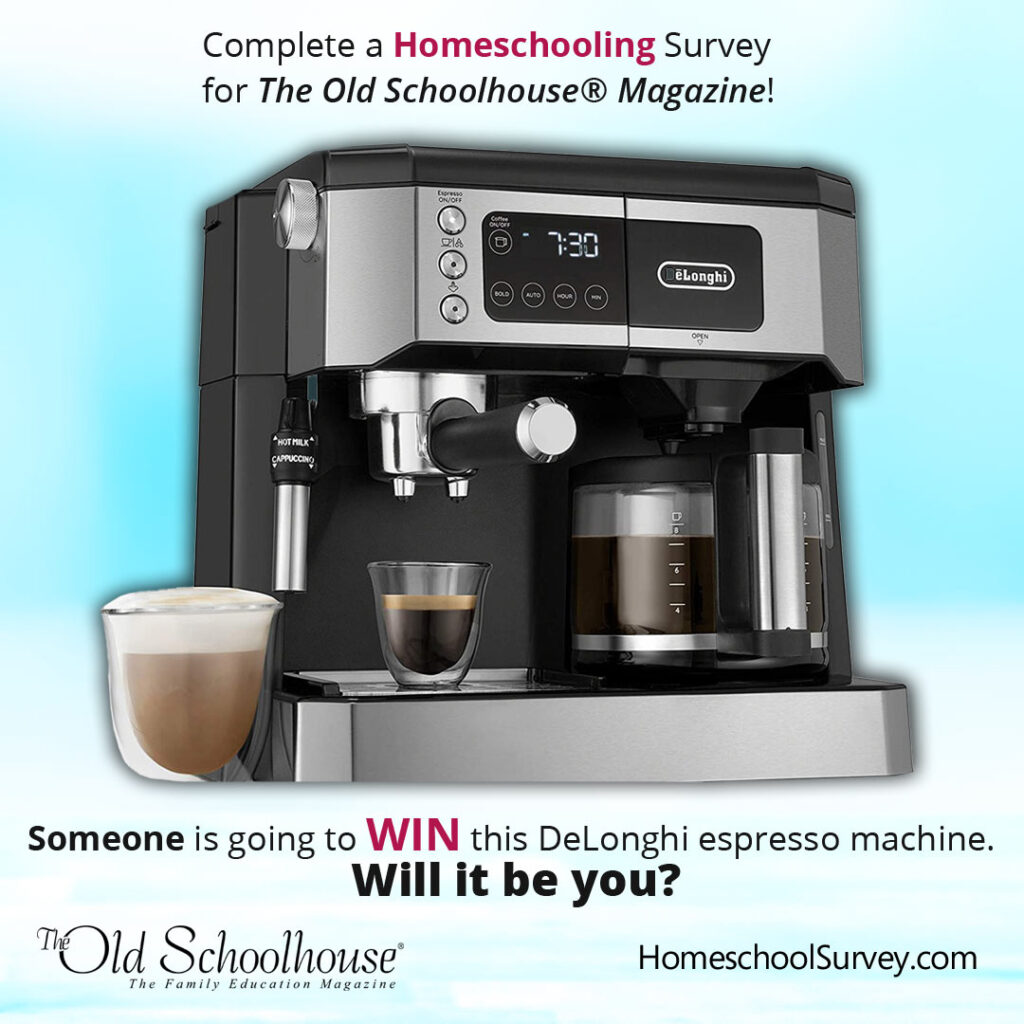 Take part in the most recent homeschooling survey conducted by The Old Schoolhouse® for a chance to win a De'Longhi All-in-One Combination Coffee Maker and Espresso Machine (US only). All participants also receive a gift worth over $200!
---
Todd Wilson
You Gotta Put it in Their Heads
Right now, I feel about as ready to start a new year as a homeschool mom is to jump back into the school routine.
And considering the way I feel about starting a new year, a topic like, "Bible study as a priority" sounds daunting.
So from an overwhelmed and foggy mind, let me just say, if you believe that knowing God's Word is important for your children, then make it a priority in your homeschool. Now, I certainly don't presume that all your children will be little theologians, excited to dig into the Scriptures as they mine out deep spiritual truths. But I do believe that God keeps His promises . . . and one of his promises is that His Word will not return void (KJV). That means that if you diligently put it in your kid's head, he'll do something with it. But YOU'VE got to put it in their heads. To do that, you have to make it a priority. If you don't, it will get squeezed out and replaced by other things.
I think that's one of the reasons my wife always does Bible time first in our homeschool day. Not only does it begin the day right by focusing on the things God focuses on, but it makes it hard for it to get squeezed out.
So before I go, let me encourage you to make the most important things a priority. That also means if you have to choose between Bible and Math on any particular day . . . choose Bible.
Be real,
Todd
PS – Wanna start the year out right? Pick up the 365 Day Homeschool Mom book or the 365 days of Smiles daily calendar. They're sure to keep you focused on what matters as you homeschool your children. Check them out now.
---
Encouragement, Reviews, Resources – Sally Matheny, 20+ years homeschool veteran, encourages women to live brave and victorious and tell the next generation wondrous things. https://www.sallymatheny.com
---
Danika Cooley
The Most Important Subject Ever
As a super-type-A mama, I used to spread homeschool catalogs out each year and pick through all the wonderful curriculum available. I kept spreadsheets to plan what I'd teach my kids each year until they graduated.
As I homeschooled through the years, it became really apparent to me that rather than teaching my kids a rote set of facts, I was actually teaching them how to learn.
I wanted our children to be able to read books, explore source documents, and take notes about what they'd learned. I wanted them to learn how to think critically. My kids needed a firm foundation. It can be exciting—and overwhelming—to consider all the wonderful subjects we can teach our kids.
Our firm foundation is based on Scripture.
My husband and I started homeschooling because we wanted our kids to be discipled for Jesus. We wanted them to know the Bible, to show Godly character, and to be able to think critically as they examine life through the lens of God's Word.
That sounds like a huge task, doesn't it? The Bible is a big, important book.
I have great news for you, though. You can take your kids through the Bible—more than once. In fact, if you spend three years going through Scripture with your kids, and you start in kindergarten, you can go through the Bible five times with your kids. And you can do that in just about twenty minutes a day. Add in reading about the Bible and maybe watching a fun video about the Bible, and some days it may take an hour.
Is it worth it?
YES! Consider what God says about his Word:
"so shall my word be that goes out from my mouth;
it shall not return to me empty,
but it shall accomplish that which I purpose,
and shall succeed in the thing for which I sent it"
(Isaiah 55:11, ESV).
The time you spend in Scripture with your kids is vital to their spiritual health and well-being.
God will use it to accomplish his purpose. His Word never returns empty.
---
Grab your FREE 130-page Bible Study Tool Kit!
About the author
Danika Cooley is the author of Help Your Kids Learn and Love the Bible (Bethany House) and Bible Road Trip™, a three-year Bible survey for preschool to high school. An award-winning children's author, Danika's new line of Christian history is for 3rd to 5th graders (Who What Why Series, Christian Focus Publications).
---
Roger Smith
Pillar of Knowledge
Roger Smith – Where is My Bible?
The Bible, when not read in schools, is seldom read in any subsequent period of life.

-Benjamin Rush, signer of the Declaration of Independence
Books have a profound impact on us, on the way we think, and on the way we live. Because this is true, we should include the Bible as a key resource in our home education as you enrich the lives of your children. It will enlighten their understanding of the ways and character of God. I implore you to lay the foundation of your education upon both the teachings of the Bible, as well as upon the Bible itself in interesting and practical ways.
Consider these ways:
Have your child memorize a short psalm to quote to the grandparents (and their friends).
Practice writing by copying passages of Scripture.
Having one child read some Old Testament stories aloud to their siblings while they are doing chores. (1 Samuel or Esther are good ones.)
Enroll your child in a Bible memory program. The positive peer pressure helps him grow in his knowledge and use of the Bible.
Use a child-friendly version of the Bible to make it easier for the younger ones to read, or to follow.
About the author
Dr. Roger Smith is a family doctor in rural Louisiana, where he and his wife, Jan, raised four adventurous children who are all grown, making their own mark in the world. He speaks and writes on parenting issues and produces brief videos that can be found on Facebook @ParentingMattersNow.
---
Korean, Calculus, Psychology, and an updated Microsoft Word course. These are a few of the new courses being added to the 400+ courses that your homeschoolers can take at SchoolhouseTeachers.com. Membership prices are going up in February, but current members will not be affected by the increase. Join by 1/31/22 (during the Fresh Start sale) and save over 65% off the new pricing of the Ultimate Annual Membership (PreK–12) that gives your whole family unlimited access to the site. Pay only $175.50/year with code: FRESHSTART for the lifetime of your membership! (New price will be $269.97/year.) SchoolhouseTeachers.com gives you the tools to teach like a professional and the flexibility to teach like Mom! (New members only. No refunds. Totes are US only.)
---
---
---
---
The Old Schoolhouse® Magazine is now available for FREE online! Click the graphic to read it cover to cover!
Download the free mobile apps at www.TOSApps.com.
Get the print issue here.
VIEW BACK ISSUES: Go here to access all back issues.
---
Get fresh homeschool inspiration all year long with The Old Schoolhouse® Magazine. Subscribe and save during our presale at http://homeschool-store.com/ and start with the Spring issue. It's bursting with nature studies and topics like middle school math, becoming a fine writer, the Charlotte Mason method, wars of history, and raising a lawyer; PLUS a photo essay on how to create an inviting schoolroom.
---
---
Congratulations to Jenny Underwood from Missouri who won our November giveaway!
Contest Corner
for the month of January
STEAM Lab for Kids: 52 Creative Hands-On Projects for Exploring Science, Technology, Engineering, Art, and Math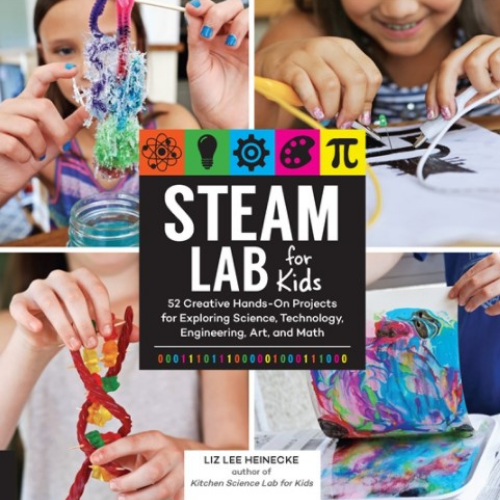 My kids crave science and are always eager to "make something explode" or get messy by creating masterpieces out of bits and pieces of whatever they find lying around. This book makes science fun, and it makes it easy for moms to ensure that lessons get done! After all, the best kind of curriculum is the one that is used, right?
I can tell you your child will love each and every one of the activities in this book. Each of the open-ended labs within the book are designed to show you that the deeper you look into the art, the more math and engineering aspects you will find too. With projects ranging from tie-dyed fidget spinners to rubber band shooters, there is a project for every child that can light the fire in learning.
I really appreciate that each lab includes a complete materials list with clear step-by-step photographic directions for the entire scientific process. There are also detailed pictures of the finished samples as well. And the best part is there is no right or wrong answer, per se, so the labs can be completed over and over again with different results. The pages in the book are made with a thick, glossy paper so they can withstand an occasional splash or spill without ruining the book.
---
Read the full review on our site from a mom with lots of details about using this book with her children.
Go to the contest page of our site where you can ENTER TO WIN the book STEAM Lab for Kids.
---
Freebies
Basic Skills Assessment & Educational Services, www.basicskills.net
Basic Skills Essential Learning Objectives is a concise, easy-to-use checklist of learning objectives. Five instructors whose teaching experience ranged from kindergarten through college collaborated together to identify what they considered to be the essential skills of language arts and math. Organized by grade level, parents may check the progress their student is making using a set criteria, which is not coded to any specific curriculum. Go to www.basicskills.net and click the gray button at the bottom of our home page to receive this helpful eBook!
This free product and more are found in our 2022 Freebie Directory: TOS Freebie Directory – The Old Schoolhouse®
---
FREE e-book!
Is Your Homeschool Ready to Collapse?
Strengthen your convictions, lay your foundation, and add pillars of strength as you read the WeE-book™ Is Your Homeschool Ready to Collapse? By Deborah Wuehler. This author asked five of her children (ages 4–16) this question: "Why do you believe we are homeschooling?" Their enlightening answers were quite revealing and line up with God's Word forming these Pillars of Strength. In the pages of this WeE-book™, you'll find encouragement, wisdom, and inspiration that you won't want to miss.
Find more freebies at The Old Schoolhouse Homeschool Store: Freebies Archives – The Old Schoolhouse®
---
With the TOS Mobile App, search topics of interest spanning more than a decade, share articles, browse interactive content, and follow the links to hundreds of related resources. Each issue can also be downloaded and read offline.
---
Share this newsletter with a friend, and be sure to let those CONSIDERING homeschooling know about the enormous FREE info-pack which awaits them here: www.TryHomeschooling.com.
---
If you liked today's Homeschool Minute, please email the editors and tell us what part you liked most. It's a huge blessing to receive feedback!
Please add publisher@theoldschoolhouse.com to your email contacts so that our emails to you don't land in spam.