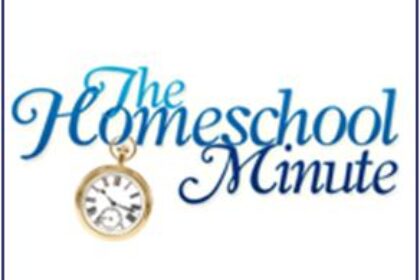 Love . . . More Than a Word
February 9, 2022
---
Mercy Every Minute
Deborah Wuehler, TOS Senior Editor
Love is an Action Word
Love may look like receiving cards and flowers once a year (or not!) but more often it looks like sacrifice. And I know, busy homeschool parent, you love your children. You sacrifice daily for them.
You get up (much too early) and make breakfast – one more day
You get devotions and history read with so many wiggling children – one more day
You answer all the math questions and dry the tears – one more day
You take the flak when you require that writing assignment – one more day
You plan the dinner, do the laundry and dishes, and bathe the babies – one more day
You tuck them and pray with them and play the nighttime "stay in bed" game until it is finally your turn to lay your head down.
Repeat.
You give of yourself day and night, night and day . . . and though no one else sees, God sees your sacrifice. He calls it love. In fact, homeschool parents are just like Jesus. He called His disciples to "come and dine." He anticipated their need. He provided the fish and the fire. He blessed them in their trade and called them in to rest and eat with Him. He showed us how to teach by serving and providing.
As you teach and serve your young disciples, you are representing Christ.
These articles from The Old Schoolhouse® Magazine are a good reminder of that.
Your Sacrifice is Not in Vain: A Letter from a Homeschool Graduate by M.R. Shupp
Walking the Narrow Path at Home by Randy Saller
I Regret Nothing by Brittany Montgomery
Well done, homeschool mom! Now, take a minute to dine with Him and hear what He wants you to teach today. (John 21). I am guessing He will call you once again to teach your children that love is an action word. Here is some copywork for you all:
"Be imitators of God, as beloved children. And walk in love, as Christ loved us and gave himself up for us, a fragrant offering and sacrifice to God" (Ephesians 5:1-2 ESV). Remember, you are free to teach your children the extravagant love of God through the death and resurrection of Jesus Christ as you keep them Home Where They Belong.
~Deborah
Here is a four-part video devotion What is Love? Schoolhouse Devotions: What is Love? – Part 1 – YouTube
And, our annual Valentine's Day read The Death of Love.
---
Teach the way they learn best. Our psycho-educational assessments with personalized consultation give understanding to your child's unique abilities. Visit sailawaylearning.com or call 865-376-7005!
---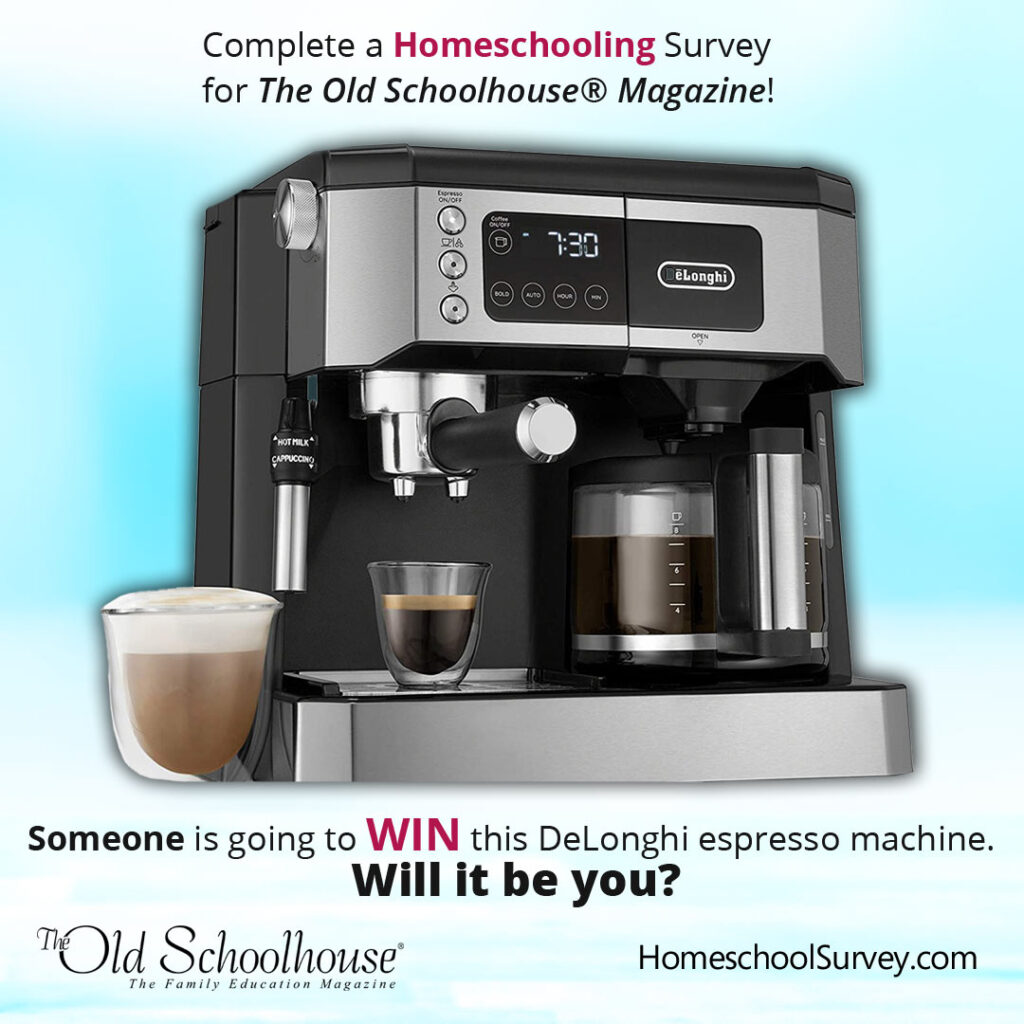 Complete Our Homeschooling Survey by February 28!
Take part in the most recent homeschooling survey conducted by The Old Schoolhouse® for a chance to win a De'Longhi All-in-One Combination Coffee Maker and Espresso Machine (US only). All participants also receive a gift worth over $200!
---
Todd Wilson
LOVE Is Not Always FUN!
Here's the secret about Valentine's Day—it's not always fun.
Things that start out as a fun idea can turn sour. In my head, I imagine a day filled with red construction-paper valentine cutouts and a house filled with love. I imagine a romantic candlelight dinner on a white linen tablecloth as my wife and I get lost in each other's eyes—and then I wake up to the reality of kids who are bickering over who got to hang the valentine decorations last year and how somebody doesn't like what we're having for dinner and why they would rather have the candy someone else got instead.
Oh no, Valentine's Day isn't always fun, but it is so important. It's the one day each year that is set apart to let those in our lives know how important they are to us. And while a valentine Scrooge might insist that we should be showing love all 365 days a year, I know some would kill to be shown it on at least that day.
So moms, go all out! Declare a school vacation; decorate with red hearts; make a special pink and white cake; buy those wonderful heart-shaped candies; and tell that family of yours how much you love them. It may not be fun, but it is important.
*A note to fathers: Dad, this is not one of those holidays that you get to coast on. You need to be part of letting your kids know how much you love them too. You need to make some dinner plans (maybe not on the 14th) and take your bride on a date. Yes, you heard me right . . . a date. You show her that she's still your funny valentine.
Be Real,
Todd
---
https://www.homehighschoolhelp.com
Love is More Than a Word—It's the Key to Success
Love is more than a word we say to our spouse and our children. Love is more than a warm, fuzzy, and occasional feeling. Love is our highest calling and greatest commandment. It's an assurance of success in the long run. Ten years after homeschooling is done, what will remain? 1 Corinthians 13:13 says, "And now these three remain: faith, hope and love. But the greatest of these is love."
Love is not a feeling, but an action.
We act in love because parents aren't merely teachers. Parents are love-givers not care-givers or monolithic educators. We genuinely want what is best for our children, not because it makes us look good. We care because we want our children to experience a happy, successful life, serving the Lord.
Love covers any missteps along the way.
1 Peter 4:8 says, "Above all, love each other deeply, because love covers over a multitude of sins." We don't need to be perfect. We only need to try our best and love our children. When things go wrong, and of course they sometimes will, the love we have for our children will cover any gaps or missteps. Your child will still be OK.
Your abilities will not limit your ability to homeschool. Homeschoolers can be successful regardless of their income, race, state oversight, or academic background. Take my free class, Homeschooling: How and Why it Works, with my guest Dr. Jay Wile. In this class, you will discover why homeschooling high school is the best school choice to produce the best-educated and best-equipped citizens.
Love is the key to homeschool success.
You and your spouse can be excellent homeschooling parents, regardless of your skills, as long as you have the most important ingredient. You must LOVE your child. You want them to do well, and if you have a weak area, you can find resources for that. But because you love your child, you will be motivated to find those resources. Love is the key to homeschooling success.
About the author
Lee Binz, The HomeScholar, is a speaker and author of more than 30 books about homeschooling high school. An expert on homeschool transcripts and getting scholarships, Lee's mission is to encourage and equip parents to homeschool through high school. Grab some of the complimentary homeschool resources from Lee and connect with her on Facebook and Instagram.
---
Roger Smith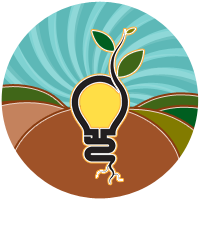 Pillar of Knowledge
Roger Smith – How to Show Your Child Love? Look, Listen, Touch
Children ask for love in many ways: "Mama, Mama! Watch me!" "Daddy, tickle me!" "Can you find me?"
Some say children spell love T-I-M-E. But I disagree. They spell it E-A-T.
Let me explain.
E is for eye contact—the kind where you look into the pupil of their eyes with delight when they are speaking to or looking at you. We naturally know when someone is looking into our eyes, and we feel they like us. Your children feel loved when they have eye contact with you.
A is for attention—when they want to tell you about a bug or about something that is bugging them. Actually stop what you are doing, whether it is cooking, reading, or repairing something, and give them thirty seconds of focused attention. Listen to them, and then respond with understanding and interest. It is fuel to grow a great relationship.
T is for touch—like rubbing their back, holding their hand, stroking their hair, tickling, or wrestling, and then lying by their side a few minutes before going to sleep. Touching is connecting.
EAT is more than a word, and so is LOVE.
About the author
Dr. Roger Smith is a family doctor in rural Louisiana, where he and his wife, Jan, raised four adventurous children who are all grown, making their own mark in the world. He speaks and writes on parenting issues and produces brief videos that can be found on Facebook @ParentingMattersNow.
---
Your membership includes exclusive access to the Hey, Mama! Bright Spot Zoom chat! The Strengthening Your Marriage discussion begins at 4 p.m. ET on Tuesday, February 15, 2022. Register from the Activity Calendar tab of your Member Dashboard today and come prepared to learn and be inspired.
---
It's not how you start the race, it's how you finish it. Let us help you finish strong. Purchase a Quarterly Membership to SchoolhouseTeachers.com for only $45 (now $59.97). Use code: FINISHWELL at checkout and you will have the tools you need to finish this quarter well.
---
SchoolhouseTeachers.com Corner
Did you know?
Every class is INCLUDED for ultimate members!
No limits.
History of Holidays in America homeschool history course introduces elementary through middle school students to twenty-one federal holidays, annual celebrations, and recognition months. This includes a study on Valentine's Day. Learn about the history of the celebration, look at related Scripture, and make a Valentine's Day card. Check it out on SchoolhouseTeachers.com.
---
---
Read this article
in the winter issue of
The Old Schoolhouse® Magazine.
---
The Old Schoolhouse® Magazine is now available for FREE online! Click the graphic to read it cover to cover!
Download the free mobile apps at www.TOSApps.com.
Get the print issue here.
VIEW BACK ISSUES: Go here to access all back issues.
---
---
Congratulations to Laura Omana who won our December giveaway!
Contest Corner
for the month of February
Faces Around the Cross DVD Set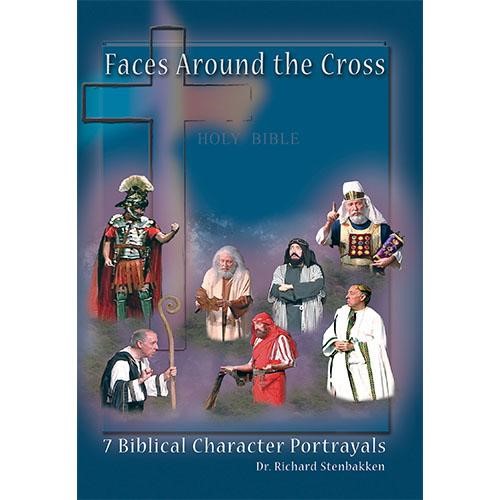 Faces Around the Cross comes in a two-disc DVD set. In this DVD set, Dr. Richard Stenbakken has seven Biblical character portrayals. Each of the character portrayals is approximately 30 minutes with over four hours of total viewing time. In the first disc, the characters portrayed are John (From Son of Thunder to Beloved Disciple), Judas (All They Had to Do Was Listen to Me), Peter (The Man of Big Mistakes), and Caiaphas (A High Priest with Low Understanding). The second disc has the following segments: Marcellus Sylvanus (The Augur), Pilate (It's All About Power), Centurion (The Toughest, Meanest Man in Town), and a final interview with Dr. Stenbakken.
Each characters' portrayals take place on stage in front of a church audience as Dr. Stenbakken comes onto the stage in period costume and character matching speech and interaction. His first-person narrative presentations draw from his own experience and education as an Army chaplain, family therapist, and graduate-level educator (who holds four Master's degrees).
We were able to use this detailed DVD set as part of our own homeschool Bible study. While the first-person narratives were entertaining at times, they are not meant to be purely entertainment. By showing the viewer what the character may have looked like and by keeping in character with the person's authentic life, we were able to get a "feel" of what the person was like and how their lives were changed by Christ's life, crucifixion, and return from the grave.
---
Read the full review on our site from a mom with lots of details about using this as part of their homeschool Bible study
Go to the contest page of our site where you can ENTER TO WIN the Faces Around the Cross DVD Set.
---
Freebies
Bible Pathway Adventures
Ready for the road? Keep your children occupied and device-free with Bible Pathway Adventures' FREE Bible-based Road Trip Activity Book, the perfect set of activities for long car journeys. Includes nine fun and engaging worksheets, including an Alphabet Challenge, Road Trip I Spy, Bible Journeys coloring page, Let's Talk discussion sheet, Bible word-search puzzle, and a Bible verse coloring page. Simply print the NO-prep pages, and go! FREE download on the Bible Pathway Adventures' website here: biblepathwayadventures.com/activities/roadtrip-activity-book/
This free product and more are found in our 2022 Freebie Directory: TOS Freebie Directory – The Old Schoolhouse®
---
FREE Expo Recording!
Strengthening the Homeschool Marriage and Family Expo
Find more freebies at The Old Schoolhouse Homeschool Store: Freebies Archives – The Old Schoolhouse®
---
With the TOS Mobile App, search topics of interest spanning more than a decade, share articles, browse interactive content, and follow the links to hundreds of related resources. Each issue can also be downloaded and read offline.
---
Share this newsletter with a friend, and be sure to let those CONSIDERING homeschooling know about the enormous FREE info-pack which awaits them here: www.TryHomeschooling.com.
---
If you liked today's Homeschool Minute, please email the editors and tell us what part you liked most. It's a huge blessing to receive feedback!
Please add publisher@theoldschoolhouse.com to your email contacts so that our emails to you don't land in spam.