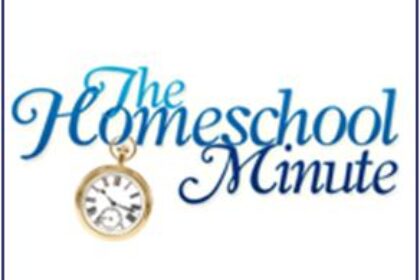 The Importance of Music in the Homeschool
February 23, 2022
---
Mercy Every Minute
Deborah Wuehler, TOS Senior Editor
The Incredible Benefits of Teaching Music
I am listening to one of my grown sons online right now as he is playing and singing on a worship team. There is "no greater joy" than to see your child worshipping your Savior with the gifts He has given them. The Lord has blessed all of the music instruction that we required as all of our children are proficient in music. One son is a media director as a career, and another daughter earned a college scholarship through music.
Music instruction at an early age is excellent for developing young brains and helps children with right- and left-brain function. It is worth making music a goal in your child's education. There are many reasons for considering music instruction, and each of these has benefitted us personally:
Music lessons help active children learn how to be still and concentrate for a given period.
Children with sensory issues find that music soothes their over-stimulated brains. A headset of classic or worship music may be just what this child needs to concentrate on schoolwork.
Some children who have a difficult time communicating, are adept at singing, and learn to communicate through music.
Music instruction helps children with fine motor skills.
Music practice develops the ability to make important things a practice of habit.
Music proficiency can lead to college scholarships
Music is another way to reach the soul. Make sure the music in your home is inspiring and uplifting.
Music can help with Scripture memorization.
Music can help with depression (or housecleaning!)
Music is welcome almost everywhere. It is an avenue to spread the Good News.
Music is also an expression of the thoughts and the heart. In Scripture, music was used to soothe the soul, to lead an army into battle, and lead in the song of victory. There were singers, musicians, and music makers in the temples and tabernacles, and at the city gates. From Genesis to Revelation, music is an important aspect of life. God loves to hear our praise in song, and He loves to sing over us. How beautiful the sound!
Here are some articles from The Old Schoolhouse® Magazine extolling the many virtues of music:
The Power of Music by Steve Buckley
Music is a Gift by Heather Mader
Fostering the Foundations of a Musical Child by Michelle Martin
Music instruction is valuable for all ages, and for a myriad of reasons. As you search for what is best for your child, ask God to give you His wisdom and show you His direction.
Rejoice in the LORD, O ye righteous: for praise is comely for the upright.
Praise the LORD with harp: sing unto him with the psaltery and an instrument of ten strings.
Sing unto him a new song; play skillfully with a loud voice.
Thou art my hiding place; thou shalt preserve me from trouble; thou shalt compass me about with songs of deliverance. Selah. Psalm 32:7
The LORD thy God in the midst of thee is mighty; he will save, he will rejoice over thee with joy; he will rest in his love, he will joy over thee with singing. Zephaniah 3:17
Praising with you,
~Deborah
---
Available now is a great homeschool music program that can be enjoyed by the entire family. View eight 5-minute trailers at www.PraiseHymnVideoSchool.com
---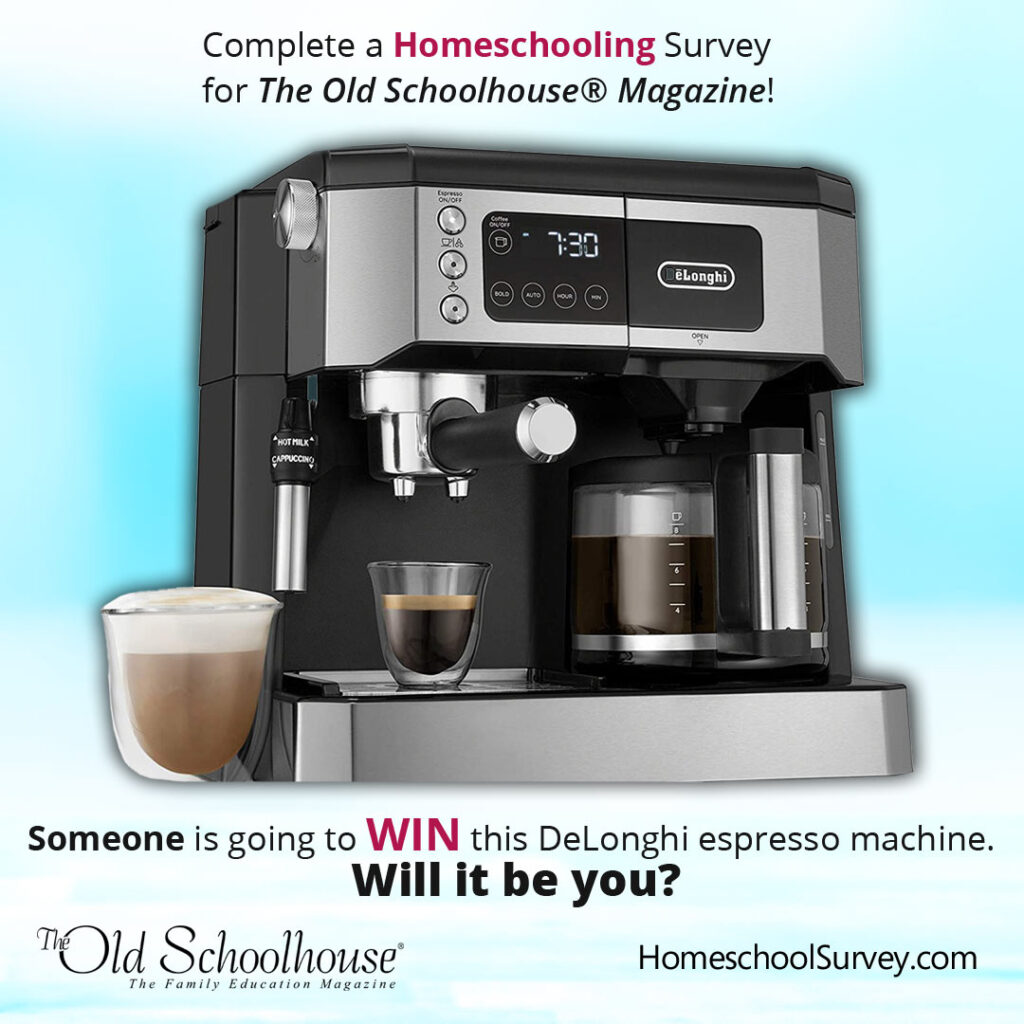 Complete Our Homeschooling Survey by February 28!
Take part in the most recent homeschooling survey conducted by The Old Schoolhouse® for a chance to win a De'Longhi All-in-One Combination Coffee Maker and Espresso Machine (US only). All participants also receive a gift worth over $200!
---
Todd Wilson
Music Shmusic
I was in the school band in elementary school, junior high, and high school . . . played the Baritone Saxophone. Got married, had eight kids, even wore out a couple of stereos from non-stop listening. But I am too tired to have all our kids play an instrument or take music lessons. That's just the way life is.
If all your kids play the violin, great. If your kids can't carry a tune in a bucket, great. Quit feeling guilty about it and get on with living and enjoying life.
I was about to say, "We have music on all the time in our house and you should too," but the truth is, some people don't like music. They don't like the distraction or even the constant sound. So again, do what works best for YOU and your family and stop letting others guilt you into thinking all your kids have to be instrumentalists or know the difference between a ballad and a . . . a . . . another type of music.
Be real, and enjoy whatever kind of family you are,
Todd
---
Music Has a Larger Purpose
Not everyone has been blessed with musical ability, but almost anyone can use their auditory sense to be affected by music in a good way. Research shows that music has a powerful effect on the brain. Results from several studies show that listening to music can reduce anxiety, blood pressure, and pain, as well as improve sleep quality, mood, mental alertness, and memory.
Including music in your homeschool can only yield positive results, whether you are musical or not.
There are many resources that can provide instruments, as well as lessons you can do from the convenience of your own home. Subjects like music theory and the history of composers can also provide some great elective-type courses for your homeschooler. Some of you are fortunate enough to live in an area that may have private instructors or a music center that offers classes/lessons.
Studies show that just listening to instrumental music while you work can provide a beneficial atmosphere to the way the brain processes information—and enhance attentiveness to detail and alertness. Do you have students that have a hard time concentrating or focusing? Experts recommend having classical or hymn-based music playing softly in the background. It creates/secretes different hormones in the body that make the mind more alert and able to process information more clearly.
Music has a larger purpose than just giving us course credits at the end of our school year.
It benefits our learning by increasing our thought processes, creativity, and memory. If you are not yet including some type of music in your homeschool setting, start today, and help your child succeed in more than just academics. Music can help all of us for a lifetime.
About the author
Jodi started her journey with TOS in April 2016 and serves as the Operations Manager. She and her husband, Duane, have been married over 30 years and have spent over 20 years in the ministry. Along with being a pastor's wife, she homeschooled her 3 (now grown) sons for 18 years and also taught in the private and public-school settings. Jodi enjoys teaching, playing the piano, and making cards. Her heart's desire is to serve others and use her gifts to glorify the Lord.
---
Pillar of Future
Dan Beasley – Homeschooling: A Resolution Worth Keeping
How are your New Year's resolutions going? If it's true that it takes just thirty-two days on average for most people to break a New Year's resolution (as suggested by OnePoll), then maybe it's also true that most resolutions are not worth making in the first place. An alternative possibility is, of course, that most people just lack the discipline to follow through on resolutions.
Regardless, I hope homeschooling parents out there who have resolved to provide the very best education for their child realize that homeschooling is a resolution worth keeping, even if it requires new levels of self-discipline. A quality, customized education will provide a payoff for generations.
As a second-generation homeschool dad, I regularly reflect on how grateful I am for the education my parents provided, and I'm excited as I watch homeschooling empower the next generation.
So I write to encourage homeschooling parents to find more support in your local homeschooling community, adjust your schedule or budget as necessary, and keep pouring effort into your child's education. You won't see the payoff in your pocketbook or waistline like other resolutions, but the reward is coming. And it's worth it!
About the author
As an HSLDA staff attorney, Dan assists individual homeschooling families and advocates for homeschool freedom in the courts, legislature, and court of public opinion. Dan is also a homeschool graduate and homeschooling dad of four.
---
Teaching your child a foreign language doesn't have to be difficult. Whether it's Spanish, Latin or Greek, there are countless ways to teach, including using digital tools, hands-on lessons, and using God's word. Check out the "Foreign Language Learning" Resource Guide in the
Winter 2021-22
issue of
The Old Schoolhouse® Magazine.
---
Does the end of the school year seem miles away? You can make it there, and we can help you. Finish the last quarter strong and finish it well by using code: FINISHWELL to secure a Quarterly Membership rate of $45. Our rates have increased, so take advantage of the sale now, and pay $15 a month to homeschool your entire family. (Quarterly Membership rate now $59.97)
---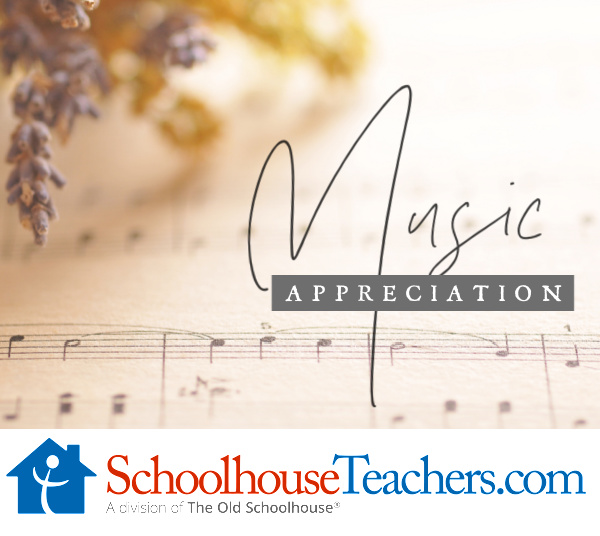 SchoolhouseTeachers.com Corner
Did you know?
Every class is INCLUDED for ultimate members!
No limits.
What's the difference between rhythm and beat? How does the human body work as a musical instrument? Find the answers to these questions in the Appreciating the Gift of Music course for kindergarten students at SchoolhouseTeachers.com. Through eighteen simple lessons, learn about different instruments, explore well-known musical pieces, and gain a greater appreciation for music as a whole.
---
---
Read this article
in the winter issue of
The Old Schoolhouse® Magazine.
---
The Old Schoolhouse® Magazine is now available for FREE online! Click the graphic to read it cover to cover!
Download the free mobile apps at www.TOSApps.com.
Get the print issue here.
VIEW BACK ISSUES: Go here to access all back issues.
---
Could your homeschool use a little pick-me-up this February? Sometimes it's the small things that go a long way, like a bouquet of flowers to brighten a room, a bit of help just when you need it, or even a quick smile. Your friends at The Old Schoolhouse® found a few little items to make you grin and keep you homeschooling on happily. Check them out!
Stick to what matters with our NEW line of homeschool stickers. Choose from seven bright stickers or collect them all. Our SUPER MOM sticker was made with you in mind, by the way, because you homeschool and that makes you a super mom indeed! Pick a sticker to remind you of what really matters in this homeschool life: FAITH, KNOWLEDGE, HOPE, FUTURE, or HOMESCHOOLING WITH HEART. There's even a sticker featuring The Old Schoolhouse®. Fix on journals, clipboards, notebooks, and more. (Your laptop really, really wants one of these stickers!)
Hand the kids a new notebook, and they'll have something to grin about too. Chances are, by this time of year, it's time for a fresh place to keep notes. Take your pick of four styles: science, SchoolhouseTeachers.com, a lovely tree, or SUPER MOM. (Are you getting the message that The Old Schoolhouse® thinks you're pretty great?) See http://homeschool-store.com for choices and details.
A little help will go a long way as your kids work to conquer Greek and Latin roots or sign language or the Old Testament prophets. How about a poster? Our new line of ten homeschool posters is sized just right to hang in your study space or even to tuck inside in a folder. They might be just what your students need while learning everything from ordinals to geometric figures. You'll even find posters that cover cloud types, branches of the U.S. government, and more. Perfect for SchoolhouseTeachers.com courses or any homeschool!
Ready to refresh, Super Mom? Take a look at all that's arrived at http://homeschool-store.com and imagine the little ways these stickers, posters, and notebooks will make your family's homeschool days. The Old Schoolhouse® wants to make your day TODAY with 20% off these products. The sale is on—February 14–28.
---
---
Congratulations to Laura Omana who won our December giveaway!
Contest Corner
for the month of February
Faces Around the Cross DVD Set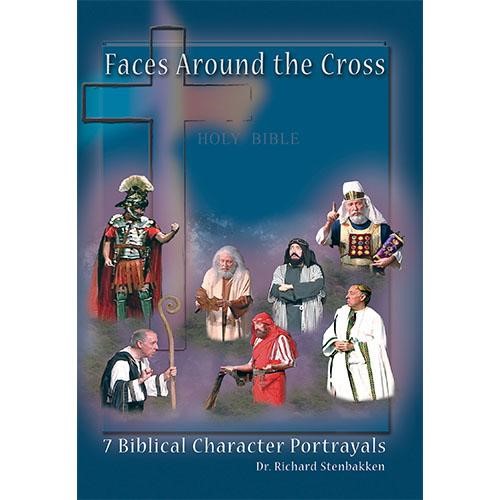 Faces Around the Cross comes in a two-disc DVD set. In this DVD set, Dr. Richard Stenbakken has seven Biblical character portrayals. Each of the character portrayals is approximately 30 minutes with over four hours of total viewing time. In the first disc, the characters portrayed are John (From Son of Thunder to Beloved Disciple), Judas (All They Had to Do Was Listen to Me), Peter (The Man of Big Mistakes), and Caiaphas (A High Priest with Low Understanding). The second disc has the following segments: Marcellus Sylvanus (The Augur), Pilate (It's All About Power), Centurion (The Toughest, Meanest Man in Town), and a final interview with Dr. Stenbakken.
Each characters' portrayals take place on stage in front of a church audience as Dr. Stenbakken comes onto the stage in period costume and character matching speech and interaction. His first-person narrative presentations draw from his own experience and education as an Army chaplain, family therapist, and graduate-level educator (who holds four Master's degrees).
We were able to use this detailed DVD set as part of our own homeschool Bible study. While the first-person narratives were entertaining at times, they are not meant to be purely entertainment. By showing the viewer what the character may have looked like and by keeping in character with the person's authentic life, we were able to get a "feel" of what the person was like and how their lives were changed by Christ's life, crucifixion, and return from the grave.
---
Read the full review on our site from a mom with lots of details about using this as part of their homeschool Bible study
Go to the contest page of our site where you can ENTER TO WIN the Faces Around the Cross DVD Set.
---
Freebies
Bible Pathway Adventures
Ready for the road? Keep your children occupied and device-free with Bible Pathway Adventures' FREE Bible-based Road Trip Activity Book, the perfect set of activities for long car journeys. Includes nine fun and engaging worksheets, including an Alphabet Challenge, Road Trip I Spy, Bible Journeys coloring page, Let's Talk discussion sheet, Bible word-search puzzle, and a Bible verse coloring page. Simply print the NO-prep pages, and go! FREE download on the Bible Pathway Adventures' website here: biblepathwayadventures.com/activities/roadtrip-activity-book/
This free product and more are found in our 2022 Freebie Directory: TOS Freebie Directory – The Old Schoolhouse®
---
FREE Expo Recording!
Strengthening the Homeschool Marriage and Family Expo
Find more freebies at The Old Schoolhouse Homeschool Store: Freebies Archives – The Old Schoolhouse®
---
With the TOS Mobile App, search topics of interest spanning more than a decade, share articles, browse interactive content, and follow the links to hundreds of related resources. Each issue can also be downloaded and read offline.
---
Share this newsletter with a friend, and be sure to let those CONSIDERING homeschooling know about the enormous FREE info-pack which awaits them here: www.TryHomeschooling.com.
---
If you liked today's Homeschool Minute, please email the editors and tell us what part you liked most. It's a huge blessing to receive feedback!
Please add publisher@theoldschoolhouse.com to your email contacts so that our emails to you don't land in spam.