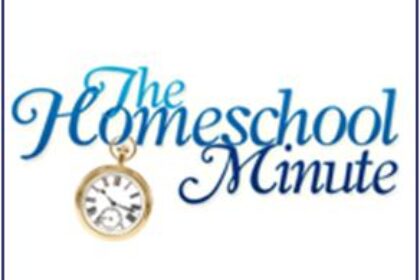 Home Where They Belong for Christmas
December 22, 2021
Be sure to scroll to the bottom to enter the contest and see the freebies of the month!
---
Mercy Every Minute
Deborah Wuehler, TOS Senior Editor
A "Mary" Christmas
What will your Christmas story be this year? Will it be like one of these:
Janet remembers the year they had a few small thrift store items under the little plastic tree because finances were not only tight, but non-existent. She felt bad that she couldn't give nice gifts.
Danielle tries not to remember the Christmas her mother-in-law had much to say about how Danielle could still call herself a Christian after ruining her life by marrying her son and having all these kids.
Barbara was in tears the year her son was sick in the hospital, and they spent Christmas wondering if he would see another day.
Gwen wonders when her prodigal daughter will return home. Christmas is heavy with anguish not knowing how or where she is.
Sleepless nights with the newborn and so much time cooking, cleaning, decorating, and wrapping gifts left Karen so tired by Christmas morning, she only had short, angry words for everyone that came near her.
Ever had a Christmas like one of these? Our holidays may be filled with pain; our kids may be unhappy; or someone ends up that way. What do you do in these circumstances?
We hang on to the One Who doesn't change. The One Who doesn't disappoint. The One Who is not disappointed in us. And because of that, we can wake up knowing that today we will worship Christ.
Today, we will celebrate Christ—no matter what else happens on this day.
He is worthy of celebration. He set us free from ourselves by the power of the cross. So just for a moment, put the decorations and gifts aside, put the painful memories away, and worship your Savior. Forget what is behind and press forward to give Christ the gift He desires: our full attention.
Perhaps God chose Mary because she was willing to face whatever circumstance that came her way. She was willing to give up her reputation and the dream she had for her own life. The personal cost would be great. I think this is why it is said: she was highly favored.
I want to have a "Mary" Christmas and give Christ the gift of these words, "Behold the handmaid of the Lord; be it unto me according to Thy word."
"My soul magnifies the Lord, and my spirit rejoices in God my Savior, for he has looked on the humble estate of his servant . . . for he who is mighty has done great things for me, and holy is his name" (Luke 1:46; 54 ESV).
Let's worship Christ as we celebrate the gift of having our children Home. Where They Belong.
Holy is His Name,
~ Deborah
Here is a free eBook that may encourage you: A Baby Shower for Jesus.
Check out these other articles to get you into the Christmas spirit.
A Truly Wonderful Time by Beth Foster
The History of Celebrating Christmas in the United States by Cathy Diez-Luckie
Minimize Toys and Enhance Christmas for Your Active Learners by Erica Sirratt
---
Filmmaking. Economics. Statistics. Beginner Drum Lessons. Advanced Public Speaking. Basics of the Christian Faith. Internet Entrepreneurship for Teens. These are a few of the 400+ quality courses that your homeschoolers can take at SchoolhouseTeachers.com. Membership prices are going up in February, but current members will not be affected by the increase. Join by 1/31/22 (during the Fresh Start sale) and save 22% on an Ultimate Annual Membership (PreK–12) that gives your whole family unlimited access to the site. Pay only $175.50/year (code: FRESHSTART for the lifetime of your Membership! SchoolhouseTeachers.com gives you the tools to teach like a professional and the flexibility to teach like Mom! (New members only. No refunds. Totes are US only.)
---
---
---
---
The Old Schoolhouse® Magazine gives thanks for 100 issues and 20 years! Read the 100th issue (Winter 2021/2022) for FREE to find steady and stable homeschool encouragement.
Download the free mobile app at www.TOSApps.com.
Get the print issue here.
VIEW BACK ISSUES: Go here to access all back issues.
---
Come share what works for you and what you look for in homeschooling curriculum through a quick and easy homeschooling survey by The Old Schoolhouse®. All participants will receive a digital gift pack valued at over $200! Plus, each entrant will be entered to win a De'Longhi All-in-One Combination Coffee Maker and Espresso Machine (ARV $270.61). Grand prize is US only.
---
---
Congratulations to Carrie from Montana who won our October giveaway!
Contest Corner
for the month of December
Breaking the Spanish Barrier Online and Breaking the French Barrier Online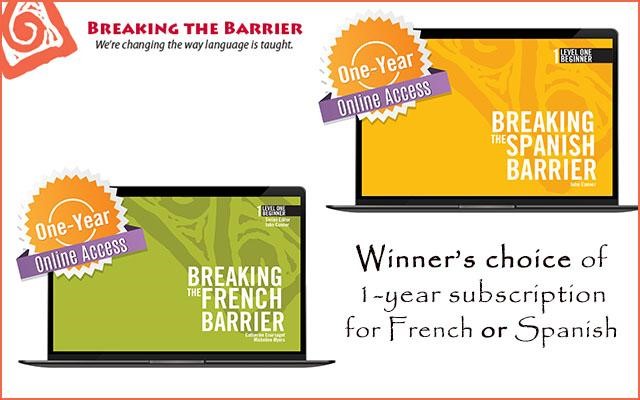 The Breaking the Barrier program consists of the online resource, where most of the work will occur. The homeschool package contains a print copy of the student workbook, a print copy of the answer key, the printed Oasis booklet for the respective language, a print copy of the test program, a print copy of the homeschool pacing guide, a disc of pronunciations, and a code for access to the online program. The online program code gives 12 months of access.
Breaking the Barrier Online does cover everything in the workbook. It also adds digital flashcards, audio samples, pronunciations, video clips, and interactive answers. In merging the online with the workbook, Breaking the Barrier Online immerses the student in the language through cultural experiences and images, showing the countries that speak that language. This benefits all students with a varied approach to learning. If the student learns best with written lessons, they are included. If the student learns best with audio lessons, they are included.
Both Breaking the French Barrier and Breaking the Spanish Barrier have three levels of instruction – beginner, intermediate, and advanced. The beginner level covers basics in vocabulary, grammar, and pronunciation. It is easier to focus on the trickier parts of the language, such as verb endings, by spreading it out over two weeks. One level in each language is one year's worth of material when a lesson is covered every two weeks. The pacing guide will help the homeschool family decide how quickly to work through the material.
---
Read the full review on our site from a mom with extensive details about the programs.
Go to the contest page of our site where you can ENTER TO WIN Breaking the Spanish Barrier Online and Breaking the French Barrier Online.
---
Freebies
Sally Matheny, www.SallyMatheny.com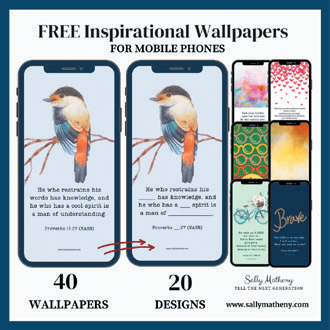 Writer and homeschool mom Sally Matheny offers inspiration, encouragement, and resources to help parents tell the next generation wondrous things. Get a free digital download of forty (twenty different designs) high-quality JPEG images sized 1242 x 2800 pixels, perfect for all mobile phone screens. Save the images to your photo files. Set them
as your mobile phone wallpapers. Use them to help with memorization. Most of all, enjoy reminders of God's truths every time you check your phone. Download the free digital file at www.sallymatheny.com.
This free product and more are found in our 2022 Freebie Directory: TOS Freebie Directory – The Old Schoolhouse®
---
FREE e-book!
Holiday Digital Supplement 2010
This FREE 176-page digital magazine is packed with all new content for 2010 and takes you around the world to explore Christmas in other lands. Inside you'll discover festive ideas, fun crafts, special recipes, and activity pages for your children. Plus, as a special bonus, we've included articles full of homeschooling advice and encouragement from our 2010 Fall Schoolhouse Expo speakers.
Find more freebies at The Old Schoolhouse Homeschool Store: Freebies Archives – The Old Schoolhouse®
---
Would you like to help other homeschooling families learn more about fun and interesting homeschooling products? Then consider joining the Homeschool Review Crew!
The world of homeschooling continues to expand as more and more families are choosing to homeschool their children. These families are often overwhelmed by the massive number of curriculum options available. The Crew helps homeschoolers by providing reviews from a variety of families on a wide range of products. Our readers depend on the Review Crew Team to tell them about these products, how they used them, what they thought and whether or not they would recommend them to others.
We are looking for people who are passionate about helping the homeschooling community by using products and writing a thorough review.
Being part of the Crew brings benefits such as:
The opportunity to participate in our private online community
Growing your platforms through writing reviews, articles and participating in monthly challenges
Being able to participate and attend quarterly Crew webinars
Receiving complimentary products to keep
It is a balanced system where we—The Old Schoolhouse, the curriculum vendors, and the Review Crew—all work together to encourage and support the growing homeschool community.
If you have a passion for helping others and have an active blog, vlog, or Facebook page, then we invite you to apply to join our team!
---
With the TOS Mobile App, search topics of interest spanning more than a decade, share articles, browse interactive content, and follow the links to hundreds of related resources. Each issue can also be downloaded and read offline.
---
Share this newsletter with a friend, and be sure to let those CONSIDERING homeschooling know about the enormous FREE info-pack which awaits them here: www.TryHomeschooling.com.
---
If you liked today's Homeschool Minute, please email the editors and tell us what part you liked most. It's a huge blessing to receive feedback!
Please add publisher@theoldschoolhouse.com to your email contacts so that our emails to you don't land in spam.