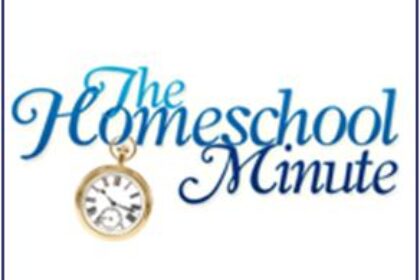 Go-To Meals for Busy Back-to-School Nights
August 31, 2022
Hey, Mama!
Meal Preparation: A Family Affair
Hey Mama,
Who are you? Take a look:
Daughter of the King
Faithful Wife
The Mama
Heart Holder
Love Giver
Hug Dispenser
Kissy Monster
Encourager to All (including your friends)
Activity Director
Chief Educator
Party Planner
Doting Driver
Grocery Shopper
Dishwasher, Sweeper, Mopper, Laundry Girl
Committed Disciplinarian
Food Factory Service & Quality Control
And way more than that!
You wear a lot of hats, don't you? And you do it well. Not perfect, not even close, but you know that already. No one's perfect but the Lord.
And now that all those back-to-school activities are in full swing, meal preparation may start to feel like a never-ending chore. It seems that between school and sports and music and church, the kids are always hungry, always grabbing snacks, and always asking, "what's for dinner?" You really do feel like a food factory sometimes. Oh, to have a personal chef.
But since that's not an option for most of us, how do we meal-plan for those extra busy days? Some people do meal calendars, where they print out a week or even the whole month and write out what they want to cook each day. This can help streamline your shopping list because you know exactly what ingredients you need and when.
Another option is freezer meals. Cook up a bunch of chicken, pork, meatloaf, pasta dishes, casseroles, soups and more on a weekend, and then freeze it to use during the week.
When I lived in California early in my marriage with four little ones underfoot, I joined a Mama dinner-co-op. Every week, several ladies showed up at my house or another central location with seven nights' worth of dinners in tow, all the same.
For example, one night, I made seven complete family dinners consisting of tacos, rice, beans, corn, brownies and tea or juice. Another mom made seven complete family dinners—all the same—of frozen lasagna, buttered green beans, salad, homemade wheat bread with a jar of honey, and a gallon of chocolate milk. Each of us would share our identical meals in frozen containers along with baskets full of bread and desserts and other yummy things, so that when we all went home, we each had at least seven different dinners ready to go for the coming week. That was fun! Get a committed group of ladies because if even one is doing it half-heartedly, it falls apart fast.
These articles from The Old Schoolhouse® Magazine elaborate on these ideas and have other good suggestions as well:
5 Steps to Meal Planning by Alyssa Hemmer
Creating a 30-Day Meal Plan by Ruth O'Neil
Meal Planning: How to Save Time and Money by Brigitte Brulz
Don't forget to get the kids to pitch in. Cooking is a life skill, and you can also turn it into a math lesson (measuring, doubling recipes) or a science lesson (convection versus conduction, chemical changes in mixing certain ingredients.)
In addition to chopping veggies or tossing the salad, your kids can also set the table beforehand and load the dishwasher afterward. Meal prep goes much more smoothly when you have help.
Keep walking because you're doing an amazing job. Your kids may not see it yet, but they will someday, believe me. So stay the course and laugh a lot. In the meantime, His hand is on your head.
-gena
---
FUN 50-STATE WORKBOOKS (in order of statehood!) that also teach your student US History and US Geography! Completely self-contained, open-and-go. Teach all ages together! www.StateHistory.net
---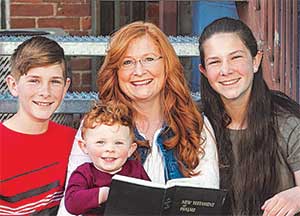 Mercy Every Minute
Deborah Wuehler, TOS Senior Editor
Making Mealtime Easy
I always say I am not a gourmet cook, but I can feed a lot of people. I may not even be a particularly healthy cook, per se. But, believe me, with eight kids and all their friends and all the family or neighbors that come over, I have learned to feed a lot of people in bulk, with simple ingredients, and fast preparation. When school is in full swing, I must have easy meals, or the day will end in cereal and milk. These easy meals are often creative; for instance, one day's meal may begin with the leftovers of the previous day's meal. And when I make casseroles, I try to make an extra dish either for the next day's lunch, or to put in the freezer for another busy day. Here is what just one week of recipes might look like:
Monday — Rotisserie Chicken
Rotisserie chicken, herbed rice, and green salad. Use chicken broth in place of the water when cooking rice and season the rice with a variety of herbs before cooking. Your kids can even make easy drop biscuits to go with the meal. Save leftover chicken and rice.
Tuesday — Chicken Casserole
Dice the leftover rotisserie chicken (if no leftovers, use 2 cans of chicken breast), and add leftover rice, a can of creamed soup, and a package of frozen veggies (broccoli is good). Mix all into a casserole dish. Season with salt and pepper. For larger batches, use more frozen veggies and more canned soup. Top with shredded cheese or French-fried onions. Bake at 350 degrees for thirty minutes. Serve with fresh fruit or leftover salad from Monday.
Wednesday — Tacos
Brown ground beef or turkey with diced onions and garlic. (Make enough ground meat like this for three meals.) Season one portion with chili/taco powder, salt, pepper, and cumin. Use this portion for tacos. Warm the corn or flour tortillas, serve with ground meat, lettuce, tomatoes, cheese, salsa, and sour cream. Make a side of creamy beans using a can of refried beans mixed with a can of black beans, and season with taco seasoning or even a cup of salsa.
Thursday — Fast Chili
Use leftover taco meat (if any) and add with second portion of ground meat. In a soup pot, mix all meat with leftover creamed beans if any. Add a can of red enchilada sauce, a can of corn, a can of pinto beans, a can of black beans, a can of diced tomatoes, and a box of chicken broth. (To make a larger batch, use two cans of each and another box of chicken broth to desired consistency.) Season with chili powder, salt, and black pepper. Heat and serve chili with one of these options: baked potatoes, hot dogs, or an easy boxed cornbread mix.
Friday — Shepherd's Pie
Heat last portion of ground meat and season with thyme, salt and pepper, beef bouillon, and a bit of Worcestershire sauce. Add in frozen vegetables like corn, peas, and carrots. Boil potatoes for mashing or use prepared boxed flakes (no judgment here!) Layer a casserole dish with ground meat and vegetables, and top with mashed potatoes. Sprinkle with cheddar cheese or dot with butter. Bake at 400 for about 25 minutes.
Here are some more delectable ideas from our friends at The Old Schoolhouse® Magazine:
Homemade Goodness One Meal at a Time by Elisabeth Van Etten
The Home Cook: Thirty Days of Meals by Keith Mason
Freezer Cooking by Malia Russell
If you are looking for a place to create your own meal planning, try our digital SmartMama™ Planner. Did you know these are FREE for our SchoolhouseTeachers.com members? Only one of the many benefits of a membership. Another benefit is more recipes for members! Also included FREE is a print subscription to The Old Schoolhouse® Magazine! Now may be just the time to check out this membership!
---
Super Teacher Worksheets is a homeschooler's treasure trove of printable resources! Instantly download and print over 20,000 elementary-level games, worksheets, and activities. https://www.superteacherworksheets.com
---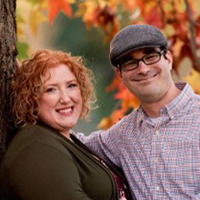 Adam and Dianne Riveiro
Dinner Doesn't Have to Be Complicated
How often do we start the school year with plans of grandeur, only to have our first day of school turn into a disaster, where we find ourselves at 5 p.m. exhausted, grumpy, and HANGRY? Does this sound familiar? If it does, then here are a few tips our family uses to get ahead of the 5 p.m. "let's just grab pizza tonight" conversation (not that there's anything wrong with grabbing pizza!).
Prep and Cook Ahead
Prep and cook a batch of protein at the beginning of the week that you can turn into other meals quickly when dinner time comes. One of our favorite ideas is cooking up a pork roast in our Instant Pot. Serve it for dinner the first night as pork carnitas with black beans and yellow rice. With the leftovers you can make:
Rice bowls with lots of salad veggies
Street tacos with mango salsa and coleslaw.
Cuban quesadillas (pork, ham, swiss cheese, mustard, and pickles . . . amazing!).
Now you've gotten three or four meals out of that one cooking session.
Stash Away Freezer Meals
Consider getting some freezer meals stashed away in the month before school starts. Here are a couple of my family's favorites.
Pre-made meatballs (homestyle is our favorite), a bottle of barbecue sauce, a sliced red onion, and canned pineapple pieces. Cook on low for 6 hours and serve with rice and roasted broccoli.

Chicken breasts, taco seasoning packet, 2 cans of black beans, a can of corn, 2 cups of salsa. Cook on low for 6-8 hours. Serve with your favorite taco toppings.
Kitchen Tools Matter
Consider investing in the right kitchen tools to make your life easier. Our family regularly uses our Instant Pot. It makes cooking dinner so easy, and recipes just seem to come out so tasty. One of our favorite Instant Pot meals is Teriyaki chicken. It makes great leftovers too! For the full recipe and slow cooker instructions see: https://kristenboehmer.com/slow-cooker-teriyaki-chicken/
If All Else Fails . . . Order Pizza!
Our homeschooling lives can be complicated at times, as we try to meet all the different needs of the children God has entrusted to us, but dinner doesn't have to be!
About the author
Pastor Adam and Dianne Riveiro live in Easton, Massachusetts, where Adam leads Liberty Baptist Church. They're the authors of several books, including Hope from Our Heart to Yours: A 30-Day Devotional Journey for Special Needs Families, available from their family's publishing label at www.readyscribepublications.com. They have four children: Bethany, Kaylee, AJ, and Peyton. They're passionate about helping their fellow special needs families find joy and contentment in Christ.
---
You could've avoided the news, but instead you're tackling tough subjects with the godly wisdom and safety of a show produced by Christian journalists. https://youtu.be/JpROcQa-vW4
---
Take a bite out of over-priced curriculum this summer! No need to drown in expensive curriculum when you can take control of your school year as a SchoolhouseTeachers.com member. Join today and gain immediate access to over 400 courses and a wide variety of member bonuses.
Not only are core courses and electives covered but members receive access codes to several partner products. Codes are provided for Total College Success (prepares students for the ACT, SAT, and college), RightNow Media (access to videos), World Book (an interactive encyclopedia), Applecore (homeschool transcripts), The Old Schoolhouse® Magazine (print subscription), SmartMama™ Planner (digital and printable), NAHC (National Academic Homeschool Competition) discount, and more!
One price gives you access to all of this and more. Claim code: BOGO22 today at checkout when purchasing an Ultimate Annual SchoolhouseTeachers.com membership and pay only $199 to gain immediate access to over 400 courses for your entire family. PLUS, receive one-year access completely free. New members also get a choice of a brand-new red or silver shark tote! Offer ends soon. Sorry, no refunds. Totes available in US only.
---
SchoolhouseTeachers.com Corner
Did you know?
Every class is INCLUDED for ultimate members!
No limits.
Not sure what to do for dinner? At SchoolhouseTeachers.com, there is an entire year of great recipes just waiting for you! Check out the Monthly Menu to find recipes for breakfast, lunch, dinner, snacks, and desserts. Put your mind at ease and check off one more thing on your to-do list when you have SchoolhouseTeachers.com at your fingertips.
Try today's menu option: Scrambled Eggs with Veggies
---
Read this article
in the summer issue of
The Old Schoolhouse® Magazine.
---
Read The Old Schoolhouse® Magazine FREE online at www.TOSMagazine.com or download at TOSApps.com. Why free? TOS exists to support, encourage, and inspire homeschool parents any way we can.
---
Get ready for a new year of homeschooling with the "Homeschooling: You Are Not Alone" Supplement from The Old Schoolhouse® Magazine. It's an invaluable resource for parents who are taking back their children's education. This FREE digital issue will lead you back to the basics, back to the Bible, and back to what matters most. We've got your back—to school. Download today. https://www.theoldschoolhouse.com/product/homeschooling-you-are-not-alone
---
---
Congratulations to our June winner, Susanna Denninger of Charlotte, NC!
Contest Corner
for the month of August
His Vessel Algebra I Textbook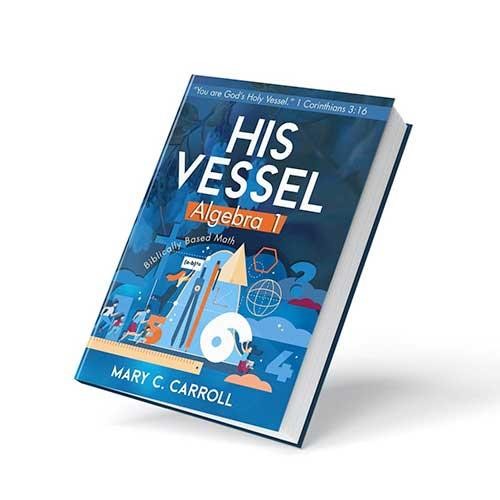 His Vessel Textbooks
http://www.hisvesseltextbooks.com/
At first sight, the His Vessel Algebra I textbook is like any other math book, except that it quotes 1 Corinthians 3:16 ("You are God's holy vessel") and says "biblically-based math" on the cover. But when you dive into the content, you will find Bible truths sprinkled throughout the book.
In Mrs. Carroll's definitions of mathematical terms, she uses faith-centered mnemonics and encouragements all over the place. For example, when talking about Absolute Value in chapter 1, students are first told the definition of an absolute value number (distance from zero; no negatives). Then she says: "Isn't it wonderful that God loves you so much that He sees your Absolute Value through Jesus Christ? You have Absolute Value."
His Vessel Algebra I covers all the main topics you would expect from an algebra curriculum: expressions to equations, graphing to statistics, exponents to the quadratic equation, etc. The lessons are included in the book so your student can read and study the information to learn it. If a topic is challenging for your child to understand, they can also go to the His Vessel YouTube channel for video lessons.
This fully formed high school algebra curriculum is a giant book, hardcover with over 550 pages. It will get your student the Algebra I credit they need for graduation but with a strong faith-based backbone that you will not find in any other math book anywhere.
---
Go to the contest page of our site where you can ENTER TO WIN this algebra textbook.
---
Freebies
Math Mammoth Data and Graphs
Get a free book from Math Mammoth! Math Mammoth Data and Graphs is a worktext that covers common statistical graphs and some related topics for grades 2–5. As a worktext, it contains both the instruction and the exercises and problems. The book starts with the easiest topics: reading and making bar graphs, pictograms, histograms, and various kinds of line graphs. Toward the end of the book, we study average (mean) and mode, and how these two concepts relate to line and bar graphs. Lastly, we study circle graphs.
This free product and more are found in our 2022 Freebie Directory: TOS Freebie Directory – The Old Schoolhouse®
---
FREE E-Book!
Eyewitness History: Hunger and the Great Depression
What was the Great Depression like? How did people survive during those years and World War II that followed? How did that generation develop the "never give up" spirit and pass it along to the following generation? Are there lessons we can learn today from the Great Depression?
Learn and reflect on the Great Depression and WWII with Eyewitness History: Hunger and the Great Depression –A WeE-book™ By Deborah Wuehler and Dr. Ruth Beechick.
Find more freebies at The Old Schoolhouse Homeschool Store: Freebies Archives – The Old Schoolhouse®
---
With the TOS Mobile App, search topics of interest spanning more than a decade, share articles, browse interactive content, and follow the links to hundreds of related resources. Each issue can also be downloaded and read offline.
---
Share this newsletter with a friend, and be sure to let those CONSIDERING homeschooling know about the enormous FREE info-pack which awaits them here: www.TryHomeschooling.com.
---
If you liked today's Homeschool Minute, please email the editors and tell us what part you liked most. It's a huge blessing to receive feedback!
Please add publisher@theoldschoolhouse.com to your email contacts so that our emails to you don't land in spam.