We're All Mentors
March 10, 2021
Be sure to scroll to the bottom to enter the contest!
---
Mercy Every Minute
Deborah Wuehler, TOS Senior Editor
Always a Mentor
It is inevitable that during the course of your homeschool "career" you will need some guidance and wisdom. And further along the road, you will be imparting that wisdom and help to others. The homeschool community is a wonderful resource and a wealth of information, so be sure to tap into the community at your local support group. You can also ask questions on our Facebook page (https://www.facebook.com/theoldschoolhouse), or just hit the Chat button at www.SchoolhouseTeachers.com where there are seasoned homeschool representatives ready to impart their wisdom.
Whether you feel like you are smarter than a fifth grader or not, you are a mentor. Your children are watching you closely and are basically your little disciples. You will be mentoring them for most, if not all, of their years. The question is, what are they seeing? What are they learning from you? Those questions can be really scary. But if you are staying under the mentorship of the Scriptures, then God's work in you will be what they see. Stay in the Word. Show your children Jesus. Respond to them righteously and not in the flesh. The only way to do that is to surrender to the LORD. In your angry moments, cry out to the LORD to change you, to move you out of the way so they see Christ in you. In your happy moments, give Him praise. In all your moments, show your children the work of God in your life.
I am so thankful for the many mentors in my homeschooling journey. Many of our authors here in The Homeschool Minute have been my homeschool heroes. I have learned so much from them as well as from the authors in the magazine. Our Spring anniversary issue is live and I would highly encourage you to go read through it! So much mentoring going on with strong encouragement, spelling & phonics, book reports, botany, gardening, and even chickens! (Hint: to read it easier on your device, choose the "text" button. To read text only on the computer, click the Reading View in the top right corner.) www.tosmagazine.com
You've got this! And when you don't, there is always someone else there to help you. Start with Jesus, and then ask others who have been where you are!
~Deborah
One Mom's Cry . . . Another Mom's Answer by Jessica Hulcy
Dads as Teacher, Mentor, and Professor by Christopher Perrin
Titus 2: Mentoring New Homeschool Moms by Brandy Chandler
---
We are All Mentors
One of the many things I appreciate about the homeschool community is the incredible support we can find there! When we first decided to homeschool, there were a couple homeschool mamas who came alongside me and guided me in choosing curriculum and getting started. They were my first mentors in this new life journey I was on, encouraging me to seek the Lord for guidance as I taught my children.
Maybe you had someone like this in your life too. Or maybe you have become the mentor. I quickly moved into that role and have loved the privilege of supporting and encouraging other homeschool parents, helping them foster a love for learning and a love for the Lord in their children.
In this time of the pandemic, there are MANY families turning to homeschooling for their children's educational needs. They are being thrown into their homeschool journey with just days or weeks to prepare.
Homeschool parents, I believe God is calling us to come alongside these new families and help them! Let's mentor them and give them the tools they need to start their journey well. We can share whatever wisdom God has given us and pray with them, coming alongside them so they know they are not alone in this endeavor. With God's help, you can be the mentor your friend needs, and you'll be blessed as you serve the Lord this way.
Kris M. Cox Consulting: As a homeschool consultant, I offer guidance and support to families as follows: getting started, choosing curriculum, help with a struggling or resistant learner, teaching multiple age children, scheduling, record-keeping, planning the high school years, and more. Resources: The Homeschool Life All-in-One Planner, Homeschooling with Confidence, & Growing the Fruit of the Spirit Study https://www.krismcox.com/
---
Make the easy switch to Calvert! A fully accredited online school starting at just $229/month, Calvert Academy has earned the highest standards for excellence. Plus, with multiple start days each month, you don't have to wait to get started. Register now! https://bit.ly/378NlnQ
---
Raising Real Men
Hal & Melanie Young, RaisingRealMen.com
We Don't Know It All
Twenty-five years ago, I remember talking to a new homeschool mom who surprised me when she said, "You're such a Titus 2 woman!" You remember Titus, chapter 2, in the New Testament, where it encourages older women to teach the younger women? My response, at least in my heart, was to scream, "NO! I don't know enough to be a Titus 2 woman! I'm not old enough to mentor you!"
The truth, though, is that sometimes we're all they have! The little bit of experience or knowledge we've gained doesn't seem like much, but it's more than they've got … and it's stuff they need.
The secret is to remember that we don't know it all. I remember hearing a teacher explaining all about how to parent teens. He was extremely confident and sure of himself, so it shocked and upset me to find out all his own children were still quite young. When the Word of God is plain, we can speak strongly about things we haven't experienced personally. In areas which are less clear, though, or areas of Christian liberty or just practical management, we need to remember the limits of our experience and point people toward good books or more experienced parents.
Within those limits, though, you can be a huge blessing to people that are only a little behind you! It's invaluable to new homeschoolers to just know someone else who's living the same kind of life. Or, when you're going through a rough patch in parenting, sometimes you just need someone to say, "Yeah, I remember how hard that is. You can do this, though!"
We're all mentors—to people who aren't yet where we are in homeschooling, in parenting, or in following Jesus. If no one else, we are mentors to our own children! That's why it's important to think about what we're saying and make sure we're not just whining. I want to point people who are watching me the right way—toward Jesus, toward grace, toward loving their mates and children, just like Titus 2 tells me to.
Your friend,
Melanie
Get our free Reading Resource Pack for struggling readers or insatiable ones here!
---
Mixed Martial Arts for early learners – online videos use MMA techniques designed for ages 4 to 7 to develop gross motor skills, coordination, & more.
---
Stacy Farrell
Anyone Can Be a Mentor
THE GRIM EATER DISAGREES.
In the Pixar movie, Ratatouille, Chef Gusteau wrote a book titled, Anyone Can Cook. The food critic Anton Ego (a/k/a The Grim Eater) harshly disagreed, "No. I don't think anyone can do it."
However, by the end of the movie, Ego had softened his position. Although he didn't entirely agree, he did concede, "A great cook could be anyone."
When I pondered the theme—"Anyone can be a mentor"—Anton Ego came to mind.
HOW IS "MENTOR" DEFINED?
At first, I was skeptical, "No. I don't believe that anyone can be a mentor." However, years of being a homeschool mom of two NCFCA debaters trained me to carefully consider the definition of words. When I looked up the word "mentor," here's what I found:
"Mentor: an experienced and trusted advisor."
With that definition, technically speaking, I guess you could say that anyone can be a mentor.
WHAT KIND OF MENTOR?
But if that's true, then it's important to ask, "What kind of mentor will anyone be?" Consider the warning contained in 1 Corinthians 15:33:
"Do not be deceived: 'Bad company corrupts good character.'"
A STRATEGIC AND PRIVILEGED POSITION
The very fact that "anyone can be a mentor" should cause us to think long and hard about who is doing the mentoring of our children.
It creates a strong argument for homeschooling.
Someone is going to spend the best hours of the day mentoring your child.
Why would you surrender that strategic and privileged position to anyone else?
RESOURCES FOR HOMESCHOOL MENTORS
Mentors pour energy into the people they mentor. That can be exhausting. If you're a homeschool parent mentoring your children, please be careful to refill your reserves (or you may find yourself suffering burnout).
Here are a few posts you may find encouraging:
Thank you for homeschooling.
His love,
Stacy
P.S. – FEELING OVERWHELMED? Get 5 time management strategies from Don't Eat That Frog FREE!
ABOUT STACY: Surprised by Jesus, Stacy went from an unmarried, childless, 30-something career woman to a Christ-following wife of 28+ years with two sons she homeschooled K-12. She battled fear and overwhelm, but survived and thrived. Author of 10+ books—including the award-winning Philosophy Adventure—she loves to equip and encourage homeschool families. Visit her at HomeschoolAdventure.com.
---
The Wars of the Realm and The Starlore Legacy are two new thrilling series from Chuck Black that teach biblical truths for all ages. www.chuckblack.com
---
Trim Healthy Mama
Serene Allison & Pearl Barrett, https://trimhealthymama.com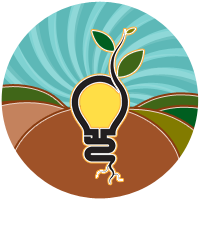 Pillar of Knowledge: Your Body's Blood Sugar
Your body's blood sugar is not the same white powder you see in a bowl. In your blood, sugar is called glucose. Eating smart glycemic foods simply means the foods you eat will have a gentle impact on your blood sugar levels, keeping them in a safe range. Sugar on the other hand is what we call a blood sugar spiker. It, along with other foods like white flour, spikes your blood sugar up too high and fast and way out of safe range. Then later on, it falls down to a low point and you feel tired and crabby. Have you ever noticed that happen when you drink sodas or eat lots of candy? You feel energized for a while, but later you feel drained? It is SUPER important to stop the cycle of having too high and too low blood sugar in your blood stream. It makes your body over work and causes a lot of damage that you can't see.
Insulin is your storing hormone. It carries the nutrients from your food to the storing places in your body. This is a good and necessary thing, but when insulin produces too much, it can cause your body to create excess fat in your body, which leads to many health problems.
The Trim Healthy story started when sisters Serene Allison & Pearl Barrett wrote and self-published Trim Healthy Mama. The book's message caught on as millions shared their health transformations, reclaiming their health and slimming down, living the family-friendly Trim Healhy Mama lifestyle. Serene and Pearl have 19 kids between them and have homeschooled all of them. Their new Trim Healthy You homeschool curriculum is now available at TrimHealthyYou.net.
Trim Healthy Mama is produced by Trim Healthy Mama LLC. This company is not owned by The Old Schoolhouse, LLC (TOS), and TOS is not responsible for the content produced by Trim Healthy Mama. TOS may not approve of or endorse all content, resources, and other companies promoted by Trim Healthy Mama in its columns. The views and opinions expressed in this column or newsletter are those of the authors and do not necessarily reflect the official policy or position of TOS on any subject matter. The nutritional, health, and exercise advice and recommendations promoted by Trim Healthy Mama are not a substitute for medical advice. You should consult qualified health professionals for health, nutritional, and exercise guidance tailored to your individual needs.
---
---
---
Florida
Look What's Happening!
Florida Parent Educators Association presents HEROIC: The 2021 FPEA Homeschool Convention on May 27-29 in Orlando. Registration (March 2 to May 3) is $75 for FPEA Members; $115 for Non-Members.
Look What's Happening!
The Christian Heritage Home Educators of Washington is hosting the 2021 More Than Conquerors Digital Homeschool Conference March 19–20. Register online or contact Gina Booy at gina.b@christianheritagewa.orgfor more information.
---
FREE

Share this newsletter with a friend, and be sure to let those CONSIDERING homeschooling know about the enormous FREE info-pack which awaits them here: www.TryHomeschooling.com.
---
A division of The Old Schoolhouse® Magazine
---
---
Congratulations to Susanna Denninger from Charlotte, NC, who won our January giveaway!
Contest Corner
for the month of March
The Ark, the Reed, and the Fire Cloud (Amazing Tales of Max & Liz)
Would you like to have experienced the Biblical Flood or at least been a part of gathering the animals two by two? In the 432-page book, The Ark, the Reed, and the Fire Cloud (Amazing Tales of Max & Liz) by Jenny L. Cote, you can do just that. This hefty softcover book is the first in the Biblically based series The Amazing Tales of Max and Liz from AMG Publishers and is a mix of Biblical truths, fun imagination, and a plethora of adventure. Main characters Max and Liz, who just happen to be a small but fierce dog from Scotland and a sleek, proper cat from France, are joined by new friends as they journey from their homes to meet and assist Noah and his family in loading the ark, enduring the almost year-long journey, and repopulating the Earth. Led from continent to continent following the Voice, the animals are tested in their strength, determination, and faith.
As a Christian homeschool family, we thoroughly enjoyed this book, a solid mixture of Biblical truth and imaginative whimsy. Author Cote catches the reader's attention and draws them into the story with her attention to detail and her use of authentic accents and speech for each character.
Go to the contest page of our site where you can ENTER TO WIN The Ark, the Reed, & the Firecloud.
---
---
The SPRING issue of The Old Schoolhouse Magazine
is now available for FREE online!
Click the graphic to read it cover to cover!
Read the SPRING 2021 issue free at www.TOSMagazine.com or download the free mobile apps at www.TOSApps.com.
Get the print issue here.
VIEW BACK ISSUES: Current subscribers go here to access all back issues.
---
If you liked today's Homeschool Minute, please email the editors and tell us what part you liked most. It's a huge blessing to receive feedback!
Please add publisher@theoldschoolhouse.com to your email contacts so that our emails to you don't land in spam.