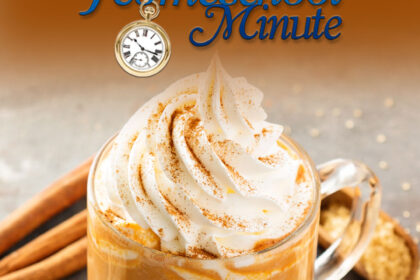 Does Anyone But Me Care About This Chaos?
November 8, 2023
Be sure to scroll to the bottom to enter the contest and see the freebies of the month!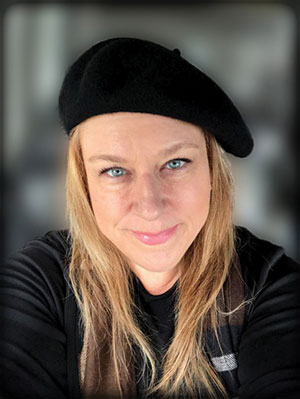 Hey, Mama!
Look to the God of Order
"Wild animals." "The zoo." This is where my mind goes on days like these. Sometimes I stand in stunned silence when I look at the state of my surroundings, especially my kids' bedrooms. Not just that, the kitchen. The sink has to be there somewhere. And the living room? I can't even find the couch because for some reason our family uses it for the clean laundry, which sometimes gets folded, and rarely placed in drawers properly. Hangers? What are those?
The struggle is real. And because I have been a homemaker for over three decades–and homeschooling for almost as long–I've relaxed some. But I empathize with my younger friends when they despair over the same situation. I feel for them; I've been there, and am still surrounded by the same types of chaos now and again. I just shrug and go into "little bites of the mountain" mode. Otherwise, I'll be overwhelmed like my younger self often was. Today when I face the ever-incoming "issues," I look at those mountains through a different filter: "I'll clear this, and the family will help me, but we'll attack it strategically, even mathematically. Bite by bite, little by little, because every small action matters and creates a pathway to the next needed action. We can do this."
There are mornings I awaken and think about all that must be accomplished in that day, and the realization sinks in (always) that there are not enough hours. Before the black clouds engulf me, I pray. I ask the Lord to help me, yet once again. I run to the Faithful One. He has always worked everything out for my good and His glory (Romans 8:28). And by the end of the day, those mountains are smaller–or gone. I thank Him for making the very way He always provides. I do get it done–not perfectly–and on some days, not every "bite" is yet removed of the mountain. The important things make it on the priority list; others can wait.
I think it's a new perspective every Mama has to receive. Some are wiser than I was and they "get it" sooner. They rest in the Lord, knowing He is the Builder. Unless He builds it anyway (Psalm 127:1), all that we do is in vain; it won't matter. He's directly involved and He is sovereign, Mama; do not forget that. He directs our steps, meaning He has a plan for each day, but even better, He walks those steps with us. Proverbs 16:9 reminds us of it–the heart of a man plans his way, but who orders the steps? Who ordained them? Who will finish His work?
My Senior Editor, Deborah Wuehler, once helped me get a right perspective when I felt I was drowning, when I was hopeless. She told me that our Lord is not the God of chaos. Instead, He is the Author of peace, orderliness, harmony. He does not create something only to tear it down before it is complete. He is the Finisher as much as He is the Builder. We can trust His plan.
Attack the day's duties with a soft spirit, a knowing one. He has never left you, Mama, and you know it. Thank Him for that and get started. Because even right now, Mama, His hand is on your head.
~gena
---
Should you add a foreign language to your child's lessons? As a homeschool mom, you wear many hats and already have enough work with your kids' core subjects! Should you add a second language to your collective plate? If you do, homeschooling will start to feel even more daunting and chaotic.
Today's foreign language teaching is uniquely chaotic.
On the one hand, poor outcomes are not only the norm, they are practically guaranteed. Did you know only 1% of students who study a foreign language become proficient? That's a 99% failure rate!
In addition, the prospect of all that boring rote memorization and the endless vocabulary drills . . . it feels like it would be a real chore for you and your kids. Who wants that?
But, on the other hand, learning a new language is extraordinarily beneficial to children's developing brains (it improves attention and executive function, critical and creative thinking skills, and makes kids smarter) and childhood is the best time to learn (your child can sound near-native if they get a good base before age 10!). A second language opens doors in life for your kids, giving them unique social and economic advantages.
As a homeschool mom, you want all of these advantages for your children. But is there a way to teach young children a second language effectively without the chaos of traditional language instruction?
There is! Take the chaos out of teaching Spanish with FabuLingua.
Teaches through interactive stories in a FUN mobile game!
Based on the science of second language acquisition (has won awards from language experts!)
Science-backed patent: kids acquire Spanish naturally and subconsciously
Independent learning (parents don't need to know Spanish!)
GREAT VALUE! ($69.99/year for up to six students)
Give your child the unique advantage of learning a second language.
Download FabuLingua
Get a FREE MONTH with Promo Code:
THM1MONTHFREE
---
Todd Wilson
Enjoy the Chaos!
Hey, Mom.
You are not alone when it comes to being bothered by the chaos. I remember one time at a state homeschool convention a dad came up to me to talk. We talked about all kinds of things from work to RV stories, and back to work. We laughed and then suddenly he got all serious on me, leaned in, and said, "So what do you do about all the bickering and chaos?"
I could hear it in his voice and see it in his face . . . he was just tired of all of it. I know he was hoping I had some silver bullet or magic formula wrapped up in a succinct Bible verse, but I didn't have one.
Instead, I smiled and said, "You enjoy it. Because the truth is you can holler and try to get them to change . . . but it probably won't change anything. Instead, enjoy it because one day it will all be gone, your house will be quiet, and you'll miss the chaos.
In fact, my wife will sometimes lament about the chaos (which increases when the kids get married and have children of their own). I once reminded her, "Honey, that's the music of our home, and one day . . . the music will be silent."
So, Mom, no easy answers here. But I stand by my advice to enjoy it, because one day it will end and you're gonna miss it.
Be real,
Todd
P.S. It's time to think about Christmas. Not only do we have an amazing Christmas board game for your entire family, but we have a Christmas read-aloud that includes nine enchanting Christmas stories (that all point to the manger). If that weren't good enough, we also have the World's Best Gift for Dads – 2024 You 'da Dad Daily Calendar. Dads ask for it every year. Order now to make sure you get it in plenty of time for Christmas.
About the author
Todd Wilson is a husband, dad, grandpa, writer, homeschool conference speaker, and former pastor. Todd's humor and down to earth realness have made him a favorite speaker all across the country and a guest on Focus on the Family. As founder of The Familyman and The Smiling Homeschooler, his passion and mission are to remind moms and dads of what's most important through weekly emails, podcasts, seminars, and books that encourage parents. Todd, and his wife Debbie, homeschool four of their eight children (the other four are homeschool graduates) in northern Indiana and travel America in the Familyman Mobile. You can read more at www.familymanweb.com.
---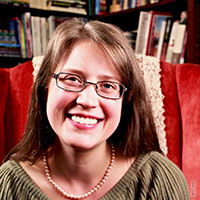 Danika Cooley
What's This in the Ice Cube Tray?
I opened my freezer and gasped. Little LEGO minifigures stared up at me, individually frozen in compartments of the ice cube tray. As my sweet boy thawed and refroze the cubes, I'm sure he happily anticipated me opening the freezer.
The minifigure ice cube story is one of my favorite parenting memories—now. I wasn't excited at the time. I'm a germaphobe, and I was certain those LEGO-people-ice-cubes were not at all clean. So, I took a moment to collect myself, cracked a few altered ice cubes into a glass of water, and went to show my delighted child.
Titus 2:3-5, ESV, says "Older women likewise are to be reverent in behavior, not slanderers or slaves to much wine. They are to teach what is good, and so train the young women to love their husbands and children, to be self-controlled, pure, working at home, kind, and submissive to their own husbands, that the word of God may not be reviled."
There is a list of what to teach young men, too. I tend to think of Titus 2 as a list of things I should teach my children to be. When I look at Titus 2:3-5 as a list of things I should be as a follower of Christ, well—that's humbling.
I should be:
reverent.
respectful in my speech.
sober.
loving to my husband and children.
self-controlled.
pure.
a hard worker in my home.
kind.
respectful and submissive to my husband.
a testimony to the Word of God in my own life.
Homeschooling, and parenting in general, can be a little chaotic sometimes. Some days, there's snot, and crying, and spilled milk, and mini-figures in the ice cubes.
Friend, it is our great joy to be used by the Lord to not only live out all of Titus, chapter 2, but to teach it to our precious children, too. As we do, life at home truly becomes less chaotic. One day, there will be no more mini-figures in the ice cubes. There are only phone calls, Thanksgiving visits, and the knowledge that we served our Lord well.
About the author
Danika Cooley is an award-winning children's author who blogs about Bible books, crafts, activities, and snacks at Thinking Kids. Her books include Help Your Kids Learn and Love the Bible and the Who What Why Series, a line of Christian history for 8–11-year-olds. Grab your free three-week sample of her popular Bible Road Trip™ curriculum.
---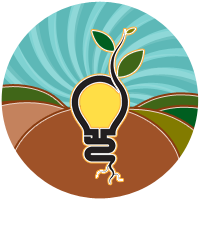 Pillar of Knowledge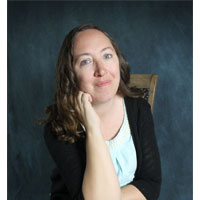 Heather Vogler
Buried Beneath the Chaos
"Take my yoke upon you and learn of me; for I am meek and lowly in heart: and ye shall find rest unto your souls. For my yoke is easy, and my burden is light" (Matthew 11:29–30).
Nothing can prepare a parent for homeschooling except homeschooling. Encouraging blog posts, shorts, and videos can pile up in one's inbox, but what it comes down to is summed up in one word—Application. Homeschool warrior men and women have gone before us, paving the way, leaving us with the ability to homeschool in our country with more freedoms than they had in their early years. How do we walk this now well-traveled road without feeling bogged down by the occasional (or even frequent) roadblock? The source of our strength—the Lord.
Jesus said that we are to learn of Him. When amid the chaos of raising our children, our non-homeschooling friends will not understand. If we are first generation homeschooling families, then our parents will not understand—but the Lord understands. Not only does He understand, but He offers to allow us to take on His yoke rather than the burdensome yoke of our limited understanding and knowledge. As the chaos ensues throughout your day, look to His Word for every situation—in the moment—and watch Him show Himself strong for you—lifting you out of the chaos and into hope!
About the author
Heather, her husband, and five kids homeschool and homestead in the Blue Ridge Mountains of Virginia. In addition to writing on her blog, Thrift Schooling (ThriftSchooling.com), Heather has been published in several publications including Focus on the Family Magazine, War Cry Magazine, and Brio Magazine. Heather holds a BA in Christian ministries and currently works in the marketing department of The Old Schoolhouse®.
---
From a challenging math program to a record-keeping subscription to a variety of colleges and a national homeschool competition, the "Higher Education and Preparing for the Future" Resource Guide is available for you to explore in the Fall 2023 issue of The Old Schoolhouse® Magazine.
---
SchoolhouseTeachers.com Corner
Did you know?
Every class is INCLUDED for ultimate members!
No limits.
Do you long for an organized homeschool? Does time or money prevent you from achieving your organization goals? The Help Me Get Organized course on SchoolhouseTeachers.com provides homeschool parents with fresh and creative ideas that can be easily implemented into everyday life. Get equipped to get and stay organized while on a budget.
---
Are you buried so deep in your daily responsibilities that you no longer know which way is up or down? In Episode 41 of the Hey, Mama! Homeschool Show: Does Anyone but Me Care about This Chaos? Deborah Wuehler shares practical ways to overcome this paralyzing feeling that can sometimes sneak up on homeschool moms.
---
With a bit of extra planning and preparation, you can stock the freezer and meet whatever challenges come your way. Here's how. (Find all the articles with HomeschoolApp.com.)
---
Congratulations to our September winner, Mia P. from Ohio!
Contest Corner
for the month of November
Trusted: Preparing Your Kids for a Lifetime of God-Honoring Money Management
Focus on the Family
https://store.focusonthefamily.com/trusted/
In a culture where living paycheck to paycheck is the norm, teaching our children about money management is very important. In Trusted: Preparing Your Kids for a Lifetime of God-Honoring Money Management, author Matt Bell presents ways parents can teach their children to honor God with their money.
As the author recommends in the introduction, I read the book from cover to cover on my own to understand "the big picture" presented. Then I returned to lessons I wanted to cover with my children over the next few months. This is a book that I will return to for advice as my children enter new stages in life.
The lessons offer advice, activities, and suggestions for all ages. Each lesson begins with ways that parents can manage their own finances. This helps parents as we serve as role models for our children. The author gives real-life examples showing the consequences of poor money management and other examples of God-honoring money management. After this, the author provides tools and activities to help parents instruct their children.
I highly recommend Trusted: Preparing Your Kids for a Lifetime of God-Honoring Money Management to every parent who desires to teach their children how to honor God with their finances. This book provides lessons that can benefit parents and children of all ages. To quote author Matt Bell, "The most effective money-management lessons are those that are learned with real money in real time in the real world." This hands-on, role-modeling, Biblically-based approach to teaching money management will appeal to many Christian homeschool families
---
This is part of a review of the book Trusted. Read the full review on our site which includes more details about the content.
Go to the contest page of our site where you can ENTER TO WIN the book Trusted.
---
Freebies
Holiday Supplement 2009
Recreate an authentic first Thanksgiving feast, prepare for a peaceful Christmas, and enjoy over 180 pages of holiday crafts, recipes, and traditions in The Old Schoolhouse® Digital Holiday Supplement, 2009. This timeless collection of holiday fun and festivities also includes directions for making your own Christmas decorations and gifts.
Download your free copy now. Then spread the word and share this inspirational holiday guide with friends and family.
The 2009 Digital Holiday Supplement is totally free!
---
Give Thanks Scripture Writing
Click on the image to download the full free printable pdf.
---
Share this newsletter with a friend, and be sure to let those CONSIDERING homeschooling know about the enormous FREE info-pack which awaits them here: www.TryHomeschooling.com.
---
If you liked today's Homeschool Minute, please email the editors and tell us what part you liked most. It's a huge blessing to receive feedback!
Please add publisher@theoldschoolhouse.com to your email contacts so that our emails to you don't land in spam.
DISCLAIMER: The Old Schoolhouse® and its staff do not necessarily endorse or agree with the articles, images, advertisements, or other content appearing in The Homeschool Minute, on any linked website, or otherwise. The views and opinions or other matters expressed in this newsletter are not necessarily those of the publishers, editors, staff, contractors, associates, or other affiliates of The Old Schoolhouse®