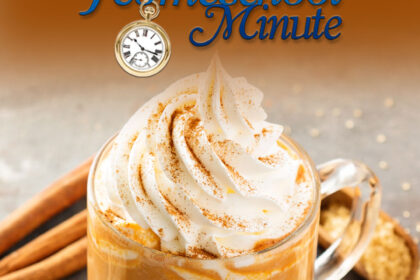 What if My Reader Is Delayed?
November 15, 2023
Be sure to scroll to the bottom to enter the contest and see the freebies of the month!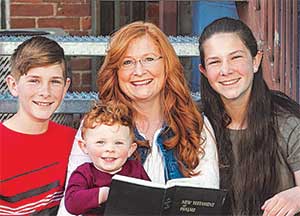 Mercy Every Minute
Deborah Wuehler, TOS Senior Editor
A Different Way of Learning
We sometimes have great anxiety when it comes to on our own ability to teach, so much so that we forget to consider our child's readiness to learn. Over the years I have learned a few things about delayed reading:
If reading is too difficult or delayed, don't let that stop the child's learning! Read aloud or use audio books of quality literature, documentaries about history, songs about science subjects, etc. until reading becomes easier. They can still learn a lot even while waiting for the mechanics of reading to catch up.
Check for visual issues and dyslexic traits. Dyslexics think in 3D so a flat plane of paper with letters on it doesn't compute. But they can be highly gifted in many other areas.
Let them learn at their own pace. Mastery is the goal. Be consistent. Don't give up.
Use a multi-sensory approach. That way, where their brain is not processing in one sensory area, it is making a connection in another. If your child is not getting phonics through traditional methods, try some multi-sensory activities like writing in shaving cream or sand. Make flashcards by drawing silly pictures in color on top of the phonics sounds. This is learning that sticks.
Make sure their body/hand is comfortable. Try switching to pens! Teach typing skills with programs like Mavis Beacon Teaches Typing so that they can still get their thoughts down on paper even if they cannot physically write it. If very young, use narration. The child dictates back to you whatever they have learned and you write it down for them.
Homeschooling allows this individual instruction that they would not receive in any other setting. It allows fun activities and new ways of processing and recording information. You are the best and most invested instructor for their specific needs.
Many families are relieved to hear that their children are not broken when it comes to reading, just wired differently, and created uniquely by the fingerprints of God for His specific purposes.
Pray. Walk in faith. Don't stress about how long it is taking to meet a certain standard. Focus on what God has put before you and not on what you lack. Give all that you have and all that you are to Christ. He will bless and multiply your efforts. Seek God's supernatural wisdom daily in the raising and training of His children as you keep them Home. Where They Belong.
Deborah
P.S. Check out these two resources:
1. For more information visit www.GrowthReadingCenter.com, email info@GrowthReadingCenter.com, or call 563-549-3150. Contact us to schedule your free consultation.
2. Listen to the podcast on the same topic at HomeschoolShow.com!
---
Does your child struggle with reading and spelling? It may be dyslexia. Dyslexia is a language processing issue that affects accurate and fluent reading and spelling. You may notice that your child has difficulty with phonological awareness, verbal memory, and procedural memory. Some estimate that nearly 20% of people have dyslexia. Studies show that it is genetic, and children have a 50% chance of having dyslexia if one parent is dyslexic and a 100% chance if both parents are.
Orton-Gillingham is the only evidence-based method proven to help dyslexic readers improve cognitive function. One of the components of the Orton-Gillingham method is the use of multi-sensory instruction. With the use of online applications that allow for such instruction, as well as having access to the most qualified tutors around the country that adhere to very strict standards, your child will receive explicit, systematic instruction that teaches them the science of reading. Help your reader unlock their full potential and start their journey toward success today!

Dr. Joseph and Dana Huss are the founders of Growth Reading Center, affectionately known as "The Christian Tutoring Company." They are also the proud homeschool parents of two boys that have dyslexia. Growth Reading Center is one of the largest online tutoring companies for children with dyslexia and is a dyslexia-specific tutoring center that specializes in the Orton-Gillingham approach. All tutoring lessons are one-on-one and are online through Zoom. For more information visit www.GrowthReadingCenter.com, email info@GrowthReadingCenter.com, or call 563-549-3150. Contact us to schedule your free consultation.
---
Dianne Craft
Teach the Way They Learn!
Frequently a parent will contact me about a delayed reader. The other children in the family learned reading easily, while this child does not seem to "get it" no matter what curriculum they try. Both mom and child are feeling stuck, and their child has vocalized that they feel "dumb."
As a special education teacher, I worked with a wonderful group of students like this. What's the first thing I did? I completely changed the way I taught reading. As the famous saying goes, "When children don't learn the way we teach, we teach the way they learn!" I put the workbooks on the shelf temporarily because "writing to learn" wasn't working for them. Then I taught sight words and phonics in an entirely different way. Instead of memorizing phonics rules, we put picture "memory hooks" on the phonemes so they could easily sound them out. For sight words (non-phonetic words), I drew a picture directly on the letters that gave the name of the word. Together, we added zany stories and funny pictures. My students loved this new way of learning because it was so easy.
Because many of these children were experiencing various degrees of an auditory processing glitch (diagnosed or not), memorizing phonemes by rules or sight words by repetition relied too much on their left auditory brain. By imbedding the sounds of the phonemes in a picture, they engaged their visual brain, which is not rule-driven, and found they experienced success right away. This method taps into and strengthens the child's visual memory, enabling the child to even spell their sight words (forwards and backwards). Visual learning was a game changer in my reading sessions.
We spent forty-five minutes in our reading sessions, four days a week. In this session, we completed the five parts to reading easily. Since copy work, writing, or computer alternatives did not work for them, we just sat at our round table and learned words (phonetic and sight words) using simple zany pictures. We tested their reading about every three months. Most students achieved two years of growth in one year using these easy methods.
About the author
Dianne Craft has a master's degree in special education. She has 25 years' experience teaching bright children who have to work too hard to learn. She developed the successful "Three-Pronged Approach" to reducing and eliminating learning disabilities: Brain Integration Therapy, Right Brain Teaching Strategies, and Targeted Nutritional Interventions. Parents have seen their children overcome learning struggles using these tools. On her website you can download her free Daily Lesson Plans, Learning Assessments (Quick Score Reading test), and read her many published articles. Watch the detailed video "Identifying and Correcting Blocked Learning Gates" free on her website. Sign up for her free monthly Newsletter for more ideas on making learning easy. https://diannecraft.org/
---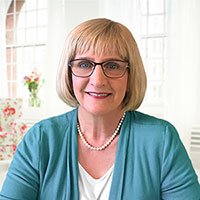 Delayed Reader Tips and Solutions for Homeschooling Parents
Homeschooling a child can be rewarding, but it may also present unique frustrations if your child experiences delays in reading development. It's important to remember that every child learns at their own pace, and with patience and the right approach, you can support your child's reading journey effectively.
1. Understanding Delayed Reading
Reading delays can occur due to various reasons such as learning disabilities, developmental delays, or simply a slower pace of language acquisition. It does not mean you, the parents, have failed them in some way or another.
2. Individualized Learning Plan
Tailor your homeschooling approach to your child's specific needs. Design an individualized learning plan that focuses on their strengths and supports their struggle areas. It should be flexible, allowing you to adjust based on your child's progress. Incorporate multisensory learning activities into your lessons. Utilize auditory, visual, and kinesthetic approaches to help your child better grasp reading concepts.
3. Reading Aloud
Regular reading aloud sessions can significantly improve your child's reading skills. Choose books that align with their interests and reading level. Encourage your child to follow along and gradually participate in reading parts of the text.
4. Patience and Encouragement
Above all, be patient and provide continuous encouragement. Celebrate your child's progress, no matter how small, and praise their efforts. A positive and supportive environment is crucial for a child experiencing delays in reading. If you are concerned about your child's reading delay, consider reaching out to your community. Sometimes the encouragement of other kids or parents in the community is all they need to build confidence and keep on trying. Parents can come alongside you and provide insights and strategies from their own experience.
Remember, your child's progress is unique to them, and comparing them to others is not beneficial. With a patient and individualized approach, you can effectively support your child's reading journey and instill a love for learning that will last a lifetime. With your guidance, they will develop their reading skills at their own pace.
About the author
Lee Binz, The HomeScholar, is a speaker and author of more than 30 books about homeschooling high school. An expert on homeschool transcripts and getting scholarships, Lee's mission is to encourage and equip parents to homeschool through high school. Grab some of the complimentary homeschool resources from Lee and connect with her on Facebook and Instagram.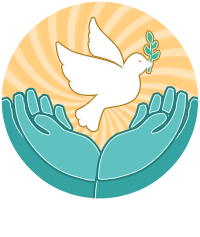 Pillar of Hope

Dara Halydier
Late Readers Will Catch Up
We are all so different! Just as some children will walk late or talk late, some will also read later than the system says they should. This is not a sign of lesser intelligence or a learning disability. We all develop different pathways in our brains at different rates and sequence. I did not talk until age five. Then I started talking in complete sentences. With reading, age nine is often the age when early readers, moderate readers, and late readers all catch up to each other.
Make your home orally word rich by speaking, singing, labeling, and naming, and written word rich by offering a lot of books, reading often to your child, playing word games, and letting them see you reading. Teach your children phonics rules. My children with dyslexia learned phonics in kindergarten, first, second, third, and fourth grade. I wrote out word lists of words they stumbled over through high school. I had students reading aloud their history and science at this level because of dyslexia. We would read through the word lists daily. When they could read a word five times without struggling, I would mark it off their list.
Late readers are often ahead in comprehension and passion for learning. The best way to teach non-readers is to read aloud to them. This increases vocabulary and gives them a rhythm to our language. Then have them read the same material along with you. Finally, have them read it out loud themselves. Give lots of encouragement and keep learning. They will catch up. A friend of mine started reading at age 12. He developed an artificial heart in college that is used in the human body and is now an agent for biomechanical inventions at the U.S. Patent Office.
Teach to your kids' strengths, and bolster their weaknesses with consistency, diligence, intentionality, and enjoyment!
Great Resources for the delayed reader:
Alpha-Phonics
High Noon Books
https://tammysteachingtools.com/20-of-the-best-digital-resources-for-struggling-readers/
https://readingteacher.com/10-free-ways-to-help-struggling-readers/
About the author
Dara Halydier is a Bible teacher, a conference speaker, a mentor, author, mom to five boys and grandma of eight. She is the director of Abiding Truth Ministry. Dara teaches with humor, wisdom, and vulnerability as she reaches out to encourage and equip the next generation.
---
From a challenging math program to a record-keeping subscription to a variety of colleges and a national homeschool competition, the "Higher Education and Preparing for the Future" Resource Guide is available for you to explore in the Fall 2023 issue of The Old Schoolhouse® Magazine.
---
You have kept them home, taught them well, and prepared them for life. The time is coming when your high schooler will graduate, spread their wings, and fly. The team that has walked beside you through the homeschooling years is ready to illuminate the path into post-secondary education. The Old Schoolhouse® is pleased to offer Homeschool College Directory & Resources, filled with colleges vying for the attention of homeschoolers. Plus, discover invaluable articles specific to this stage of life and other helpful resources to keep your grad on the right path.
---
SchoolhouseTeachers.com Corner
Did you know?
Every class is INCLUDED for ultimate members!
No limits.
Is your child eager to learn to read? Watch your child learn to read simply by having fun! The Teaching Reading Through Play homeschool language arts course is divided into short lessons, with weekly topics that feature short activities specially designed to teach reading to young students through play. Parents also learn the science of teaching reading and find answers to some common questions.
---
Worried your child has a reading delay? Help is here. In Episode 42 of the Hey, Mama! Homeschool Show—"What if My Reader Is Delayed," Stephanie Morrison outlines practical measures you can take—beginning today. Find more helpful tips on HomeschoolShow.com.
---
Wouldn't you love to talk with an educational specialist? The Old Schoolhouse® Magazine has a friend in Dianne Craft, MA, CNHP. She's back in the Fall issue with "The Power of Visual Thinking." (Find all the articles with HomeschoolApp.com.)
---
Congratulations to our September winner, Mia P. from Ohio!
Contest Corner
for the month of November
Trusted: Preparing Your Kids for a Lifetime of God-Honoring Money Management
Focus on the Family
https://store.focusonthefamily.com/trusted/
In a culture where living paycheck to paycheck is the norm, teaching our children about money management is very important. In Trusted: Preparing Your Kids for a Lifetime of God-Honoring Money Management, author Matt Bell presents ways parents can teach their children to honor God with their money.
As the author recommends in the introduction, I read the book from cover to cover on my own to understand "the big picture" presented. Then I returned to lessons I wanted to cover with my children over the next few months. This is a book that I will return to for advice as my children enter new stages in life.
The lessons offer advice, activities, and suggestions for all ages. Each lesson begins with ways that parents can manage their own finances. This helps parents as we serve as role models for our children. The author gives real-life examples showing the consequences of poor money management and other examples of God-honoring money management. After this, the author provides tools and activities to help parents instruct their children.
I highly recommend Trusted: Preparing Your Kids for a Lifetime of God-Honoring Money Management to every parent who desires to teach their children how to honor God with their finances. This book provides lessons that can benefit parents and children of all ages. To quote author Matt Bell, "The most effective money-management lessons are those that are learned with real money in real time in the real world." This hands-on, role-modeling, Biblically-based approach to teaching money management will appeal to many Christian homeschool families
---
This is part of a review of the book Trusted. Read the full review on our site which includes more details about the content.
Go to the contest page of our site where you can ENTER TO WIN the book Trusted.
---
Freebies
Holiday Supplement 2009
Recreate an authentic first Thanksgiving feast, prepare for a peaceful Christmas, and enjoy over 180 pages of holiday crafts, recipes, and traditions in The Old Schoolhouse® Digital Holiday Supplement, 2009. This timeless collection of holiday fun and festivities also includes directions for making your own Christmas decorations and gifts.
Download your free copy now. Then spread the word and share this inspirational holiday guide with friends and family.
The 2009 Digital Holiday Supplement is totally free!
---
Give Thanks Scripture Writing
Click on the image to download the full free printable pdf.
---
Share this newsletter with a friend, and be sure to let those CONSIDERING homeschooling know about the enormous FREE info-pack which awaits them here: www.TryHomeschooling.com.
---
If you liked today's Homeschool Minute, please email the editors and tell us what part you liked most. It's a huge blessing to receive feedback!
Please add publisher@theoldschoolhouse.com to your email contacts so that our emails to you don't land in spam.
DISCLAIMER: The Old Schoolhouse® and its staff do not necessarily endorse or agree with the articles, images, advertisements, or other content appearing in The Homeschool Minute, on any linked website, or otherwise. The views and opinions or other matters expressed in this newsletter are not necessarily those of the publishers, editors, staff, contractors, associates, or other affiliates of The Old Schoolhouse®