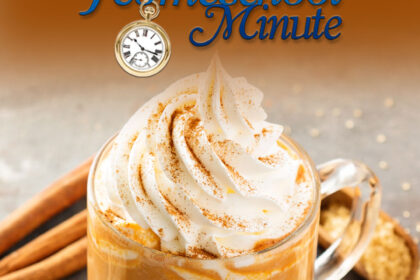 Meal Planning and Chore Charts
November 1, 2023
Be sure to scroll to the bottom to enter the contest and see the freebies of the month!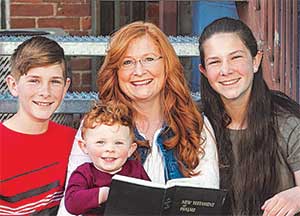 Mercy Every Minute
Deborah Wuehler, TOS Senior Editor
Freeing Mom Up
Looking at my busy week thus far, I see why things have been strewn instead of stowed. I see why we made messes instead of making meals. Why? Because we have been busy with friends, field trips, family, church, discipleship, and schoolwork. It is because we have lived life to the fullest at home. Where we belong.
Family Calendar
To stay organized, everything going on in everyone's day must be written on one central family calendar or things will get missed, and this frees mom up because mom can't keep everything in her head.
Individual School and Chore Charts
Each child has a daily school and chore chart that they have to check off before they have free time. This also frees mom up from children constantly asking "What's next?"
Meals and Chores
Teach cooking and meal planning starting when they are very young. (See the Summer 2023 issue for more.)
It takes time to train our children to do things we could do faster, and it also requires patience to let their less-than-perfect job go. While we are training the youngest ones, things may get messier or even meals ruined. We have to adjust our level of perfection down a few notches, and in due time, we will benefit from the progress and perseverance. Maintaining consistency, the children will grow up to be great workers and even greater cooks.
Our highest goal is to have children who serve God and serve others, and to reach that goal, we must teach them to be joyful servants of their families, thus becoming like Christ.
"Whosoever will be chief among you, let him be your servant: Even as the Son of man came not to be ministered unto, but to minister, and to give his life a ransom for many" (Matthew 20:26-28).
"By love serve one another" (Galatians 5:13b).
It's an incredible blessing to have our children learn these life skills at Home. Where They Belong.
~Deborah
For more:
Time's Up! Is Your Room Clean? by Deborah Wuehler
Meal Planning to Save Time and Money by Brigitte Brulz
Freezer Cooking by Malia Russell
---
Apply today for Capernwray Harbour's Bible School to discover Jesus Christ, and experience the transforming power of His indwelling Life. Find out more at capernwray.ca
---
Stephanie Morrison
Homestyle Project Management
As a homeschooling, homesteading, working mother, wife, and child of God, my days are always filled with something to do! I am a goal setter, checklist maker, and project organizer in my professional and personal endeavors and have used those skills to create an effective system that supports my 12- and 15-year-old boys, and husband, to be better contributing members of the household. In other words, I've set up a way for them, and myself, to be more aware—and accountable—to get stuff done.
3-Step Household Task Calendars
Make two lists: one of all the common meals you have in your family, and one of all the regular and occasional tasks that need to be done around your home and property.
Print off two calendars of each month (or use/buy printed calendars of the year). Use one for meal planning and one for household tasks. For meal planning, assign the contributing family members a day or days when they are responsible for meal planning and the cooking. For the household tasks, write down the chores to be done for the day, week, or month, however far ahead you want to schedule. Post these calendars and the lists in a common area of your home.
Everyone looks at these calendars each day to know what their responsibilities are and note the meal they will be making, as well as to see what tasks need to be done for the day that they can complete. The household calendar also includes a project list at the bottom as a reminder of those multi-day tasks that can be written down to get the big job done.
While I am still reminding children of chores and meals on the calendars, this setup has helped me move the responsibility of getting the work done to others and also helps me to remember what I want to get done! With so much to do in a day, I needed a better system to hold myself accountable to make cheese and bread and make others accountable to clean out the barn stalls and vacuum the floors. If you're in need of a new system for household delegating and to get your own tasks done, try out your variation of this homestyle project management system.
About the author
Pursuing her calling to help parents enjoy the responsibility of educating their children, Steph works in a sales support role with The Old Schoolhouse®, and coaches and trains entrepreneurs to start and grow their business from home. She and her family are perfectly placed in the prairies of Saskatchewan, Canada. She loves being a homebody and building up her permaculture property. Learn more about Steph at www.creatingworkandplay.com.
---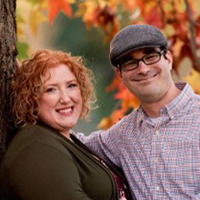 Adam and Dianne Riveiro
Combat the Craziness with Consistency
Sometimes I feel like my to-do list is overflowing. My husband and children's schedules are no different. We're a busy family . . . and I'm sure your family is exactly the same! To help combat the ever-growing craziness in our family, there are two resources I use all the time: a meal plan and a chore chart. Here's how they work in our family:
I make a weekly meal plan. I check our calendar and then plan our meals accordingly. I write them in a central location so that other family members can help with the prep if they get to the kitchen before I do. This takes the daily question of "What's for dinner?" out of my mind.
I write down our chores for the week on our white board. Once someone has completed a job, they erase it. A traditional chore chart doesn't work for our family, so this is a great alternative to make sure the most pressing jobs get done each week.
There is no perfect system for reining in your to-do list. However, let me encourage you to find a system that works for you and then implement it. Remember, consistency is better than perfection.
-Dianne
About the author
Pastor Adam and Dianne Riveiro live in Easton, Massachusetts, where Adam leads Liberty Baptist Church. They're the authors of several books, including Hope from Our Heart to Yours: A 30-Day Devotional Journey for Special Needs Families, available from their family's publishing label at www.readyscribepublications.com. They have four children: Bethany, Kaylee, AJ, and Peyton. They're passionate about helping their fellow special needs families find joy and contentment in Christ.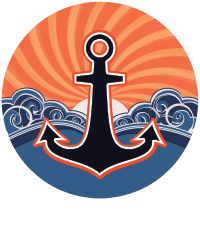 Pillar of Faith

Natalie Mack
God Equips Us to Keep an Orderly Home
As moms who believe in the calling of homeschooling, one of the areas that can be most challenging is meal planning. The daily 5 p.m. concern of what to cook is often a dread that can overwhelm us and steal the joy from an otherwise productive day. God's word reminds us that He equips those He calls. I believe He equips us not just to be strengthened in our ability to homeschool, but to also manage our households. We can homeschool and get dinner on the table.
Hebrews 13:21 encourages us that He will "equip you with everything good for doing his will . . . (NIV)" Likewise, He equips us to raise children who understand the value of hard work. Chore charts allow our children to participate in the running and well-being of our households, knowing what tasks need to be done when and to do them without grumbling and complaining. Colossians 3:23 reminds us that "Whatever you do, work heartily, as for the Lord and not for men (ESV)." Let us be encouraged that our Lord cares about meal planning and chore charts; He knows we depend on Him to care for our families well.
About the author
Natalie Mack is a National Certified Counselor, author, TEDx speaker, and experienced twenty-three years military home educator, with over twenty-two years of service to military homeschooling families and military homeschool support group leadership. She is known for her words of encouragement and advocacy for homeschooling, particularly during the journey from high school to college. Natalie is a mom of five: three college graduates, one college senior, and an 11th grader.
---
Are you looking for something new or different for language arts? Be sure to check out the variety of curriculums, products, and programs offered by eighteen different companies in the "Language Arts: Reading, Writing, and Grammar" Resource Guide in the Fall 2023 issue of The Old Schoolhouse® Magazine. You might just find a new favorite for your family!
---
LAST CALL. Don't miss out on THE annual opportunity for homeschooled students to put their college knowledge to the test on a national level. Take the NAHC, brought to you by The Old Schoolhouse® and College Options Foundation. Thanks to our sponsors: CTCMath and Colorado Christian University. All SchoolhouseTeachers.com members receive a 50% discount on the $110 registration fee for the NAHC, so SchoolhouseTeachers.com members pay only $55. Obtain the code from your SchoolhouseTeachers.com Member Dashboard. Registration covers NAHC access, Total College Success software, and Zero Hour Threat—an interactive game that preps students for the SAT and ACT. Register your 12–18-year-old by November 7 for the National Academic Homeschool Competition: NAHCRegistration.com.
---
SchoolhouseTeachers.com Corner
Did you know?
Every class is INCLUDED for ultimate members!
No limits.
Can elementary children learn how to cook, manage their money, and throw parties? The proper care and running of a home are goals we never want to lose sight of in the midst of educating our children. With the Home Economics course on SchoolhouseTeachers.com, your child will learn the basics of self management, hospitality, and cooking through printables and many hands-on practical activities.
---
Healthy meals while homeschooling? Yes, please! In Episode 40 of the Hey, Mama! Homeschool Show: Meal Planning, Stephanie Morrison and Christine Weller give us a glimpse into their kitchens and the lessons learned within their walls. Come hungry for knowledge—leave filled with wisdom!
---
Could you sustain your family with food for three months of hardship? Heather Vogler talks "Food Storage Smarts" and tells how, beginning slowly, you can eventually have everything you need on hand. (Find all the articles with HomeschoolApp.com.)
---
Congratulations to our September winner, Mia P. from Ohio!
Contest Corner
for the month of November
Trusted: Preparing Your Kids for a Lifetime of God-Honoring Money Management
Focus on the Family
https://store.focusonthefamily.com/trusted/
In a culture where living paycheck to paycheck is the norm, teaching our children about money management is very important. In Trusted: Preparing Your Kids for a Lifetime of God-Honoring Money Management, author Matt Bell presents ways parents can teach their children to honor God with their money.
As the author recommends in the introduction, I read the book from cover to cover on my own to understand "the big picture" presented. Then I returned to lessons I wanted to cover with my children over the next few months. This is a book that I will return to for advice as my children enter new stages in life.
The lessons offer advice, activities, and suggestions for all ages. Each lesson begins with ways that parents can manage their own finances. This helps parents as we serve as role models for our children. The author gives real-life examples showing the consequences of poor money management and other examples of God-honoring money management. After this, the author provides tools and activities to help parents instruct their children.
I highly recommend Trusted: Preparing Your Kids for a Lifetime of God-Honoring Money Management to every parent who desires to teach their children how to honor God with their finances. This book provides lessons that can benefit parents and children of all ages. To quote author Matt Bell, "The most effective money-management lessons are those that are learned with real money in real time in the real world." This hands-on, role-modeling, Biblically-based approach to teaching money management will appeal to many Christian homeschool families
---
This is part of a review of the book Trusted. Read the full review on our site which includes more details about the content.
Go to the contest page of our site where you can ENTER TO WIN the book Trusted.
---
Freebies
Holiday Supplement 2009
Recreate an authentic first Thanksgiving feast, prepare for a peaceful Christmas, and enjoy over 180 pages of holiday crafts, recipes, and traditions in The Old Schoolhouse® Digital Holiday Supplement, 2009. This timeless collection of holiday fun and festivities also includes directions for making your own Christmas decorations and gifts.
Download your free copy now. Then spread the word and share this inspirational holiday guide with friends and family.
The 2009 Digital Holiday Supplement is totally free!
---
Give Thanks Scripture Writing
Click on the image to download the full free printable pdf.
---
Share this newsletter with a friend, and be sure to let those CONSIDERING homeschooling know about the enormous FREE info-pack which awaits them here: www.TryHomeschooling.com.
---
If you liked today's Homeschool Minute, please email the editors and tell us what part you liked most. It's a huge blessing to receive feedback!
Please add publisher@theoldschoolhouse.com to your email contacts so that our emails to you don't land in spam.
DISCLAIMER: The Old Schoolhouse® and its staff do not necessarily endorse or agree with the articles, images, advertisements, or other content appearing in The Homeschool Minute, on any linked website, or otherwise. The views and opinions or other matters expressed in this newsletter are not necessarily those of the publishers, editors, staff, contractors, associates, or other affiliates of The Old Schoolhouse®